Cookery show 'Rannaghar' to welcome singer Jojo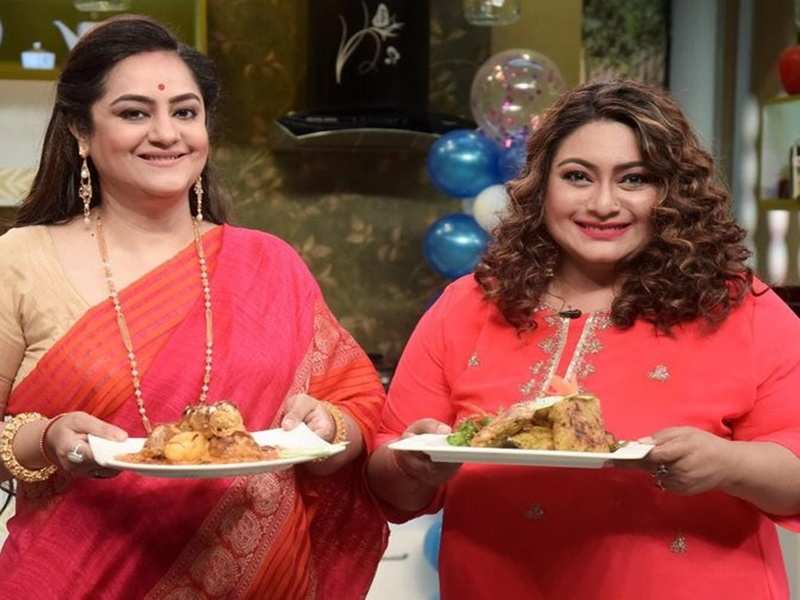 Cookery show 'Rannaghar', hosted by Sudipa Chatterjee, has glued the audience to the television screen since its launch.
The show has completed 15 years of journey which certainly calls for a big celebration
. To make the moment even more special, special guests will appear on the show. And today's episode is indeed special as there will be recipes of lip-smacking dishes, adda, song and much more.
Today's special guest Jojo will take the audience on a musical journey with her soulful voice.
Jojo, who is quite passionate about food and a good chef in real life, will be seen sharing recipes of some yummy food. She had a good time during the shoot and had a good adda with host Sudipa. She shares a good rapport with her in real life too. Interestingly, Jojo also hosted a cookery show which was aired on a leading TV channel.
As 'Rannaghar' is celebrating its 15th birthday, special guests are being invited to the show. Yesterday, actress Annwesha Hazra and Writwik Mukherjee appeared on the show. The actors are playing the lead roles in the recently launched show 'Ei Poth Jodi Na Sesh Hoy'.
'Rannaghar', hosted by Sudipa, is one of the longest-running non-fiction shows on television. Though Bengali television has several cookery shows, 'Rannaghar' enjoys a different fan base. Thanks to Sudipa's natural hosting s****s, interesting recipes featured in the show and the special guests, the cookery show enjoys a good viewership despite running all these years.