Bajaj Auto was also the first bike manufacturer in India to upgrade its entire model range to BS-IV standards.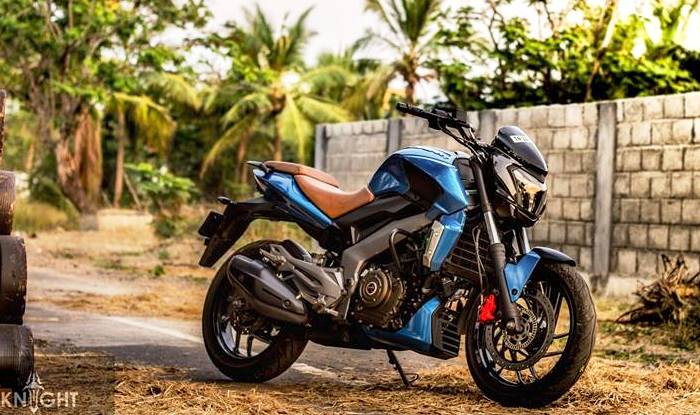 The Government of India passed the GST bill, which offers lower taxes on bike below 350cc while bikes above 350cc are attract slightly higher taxes. Preceding the implementation of GST on 1st July 2017 in India, Bajaj Auto is offering a discount of up to INR 4500 on its range of motorcycles, depending upon the models and the State in which the bike is purchased. However, Bajaj has not revealed the exact amount of discounts on each product category. Furthermore, prices of the Bajaj Dominar 400 will remain unchanged till 30th of June 2017 as prices will be increased from 1st June after the implementation of GST.
The new tax slabs in GST attract higher taxes on bike above 350cc, which will result in a price hike on Bajaj Dominar 400 as the bike is powered by a 373.3 cc single-cylinder engine. While the new GST tax rates will come into effect from 1st July 2017, Bajaj Auto has decided to pass on post GST price cuts to its customers with immediate effect from 14th June 2017 as a special gesture. Bajaj Auto is the only two-wheeler manufacturer in the country to pass on the GST price cut advantage to its customers before the implementation of GST in India.
When contacted a few dealerships in Mumbai, they did mentioned about the GST benefits but did not provide the exact discounts available for the model range. However, couple of dealerships did reveal that they are offering additional discounts for older lot of motorcycles (May 2017), in order to nullify the losses that they will incur post GST implementation. These discounts are in the range of INR 500 to INR 1200 for bikes like Platina/CT 100, V15/Discover and the Pulsar range of motorcycles, however, prices for the Bajaj Dominar 400 remain unchanged.
Also

Speaking about the price cut, Eric Vas, President, Motorcycle Business, Bajaj Auto said "As a responsible corporate, Bajaj Auto is happy to pass on the price saving accruing out of GST to its customers. With the GST implementation just around the corner we felt that it would be appropriate to pass on this significant savings to customers. Bajaj Auto is proud to be the first and only motorcycle company in India, to offer post GST reduced prices to customers even before the implementation date. Customers no longer need to wait for 1st July to buy their desired Bajaj Motorcycle."
While the GST benefits vary across motorcycle models and differ for each state, prospective customers can get in touch with authorized Bajaj Auto dealerships across the country to avail the benefits by making bookings between 14th June and 30th June 2017. It is to be noted that Bajaj Auto was also the first bike maker in India to upgrade its entire range of motorcycles with BS-IV standards before the deadline of 1st April, 2017. By passing on the GST benefits to its customers beforehand, Bajaj Auto has yet again maintained its position as the only bike maker to stay ahead of the competition to address industry changes.