The Bigg Boss Marathi season 3 has entertained the audience with its drama, fun, and fights. Since day one, the inmates had started having differences with each other which turned out as rivalries. In the show, audiences have seen several fights in the past three months. From Vishal Nikam breaking the Jail door during a task to Jay Dudhane and Vikas Patil's verbal spat, here is a recap of the ugly fights that have happened in the show so far.
​Vikas Patil's fight with Vishal Nikam for asking him to cut his clothes for Rs 10,000.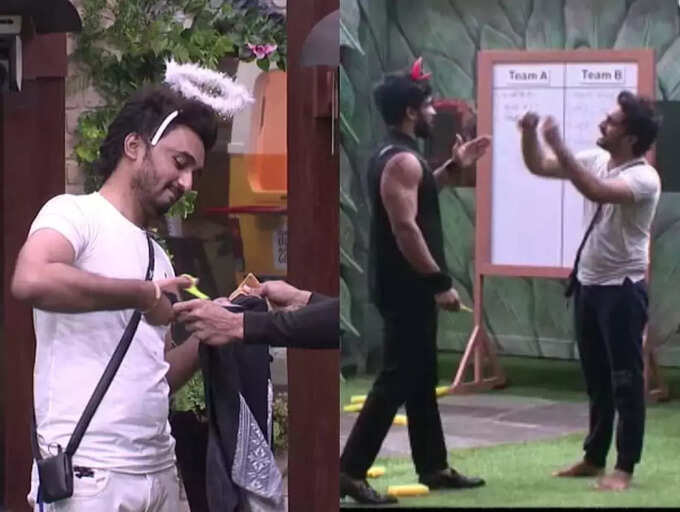 In the task, Vishal, who was a Devil aka Rakshas, asked Vikas (Devdoot) to cut his clothes using scissors and dump those into the swimming pool. Later, Vishal also asked Vikas to lift the dumbbells and walk in the garden. In the end, Vishal removed Vikas from the task, saying he did not have a smile on his face throughout the task (this was one of the rules of the task. According to the rule, contestants must have a smiling face, regardless of the situation, till the task ends). This started a verbal spat between Vikas and Vishal. He also termed Vishal a biased player. Vikal alleged that he performed all the orders from Vishal and lost worth Rs 10,000 clothes for the task.
​Jay Dudhane and Adish Vaidya's verbal fight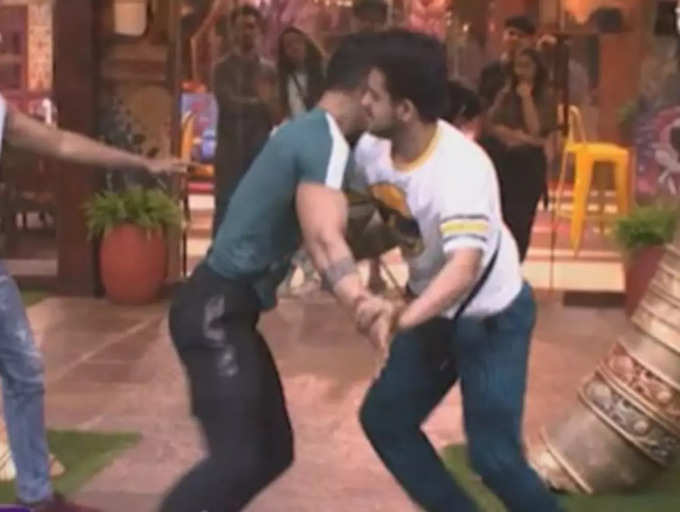 Wild card contestant Adish Vaidya, who never shared a cordial relationship with Jay Dudhane in the BB house, engaged in a war of words with the latter. In the captaincy contender task, Jay Dudhane hid Adish Vaidya's pumpkin in the garden area. Jay held Adish and did not give him a chance to reach the winning line. Adish found Jay's game unfair, said Jay should be creative in the task. This led to a heated argument between the two. They called each other names like 'Tommy,' 'Kutrya,' and 'Psycho.' Adish also said that Jay has been giving only 'fake threats' and can do nothing in life.
​Vikas called Jay Dudhane 'unfair player' and Vishal Nikam broke the jail door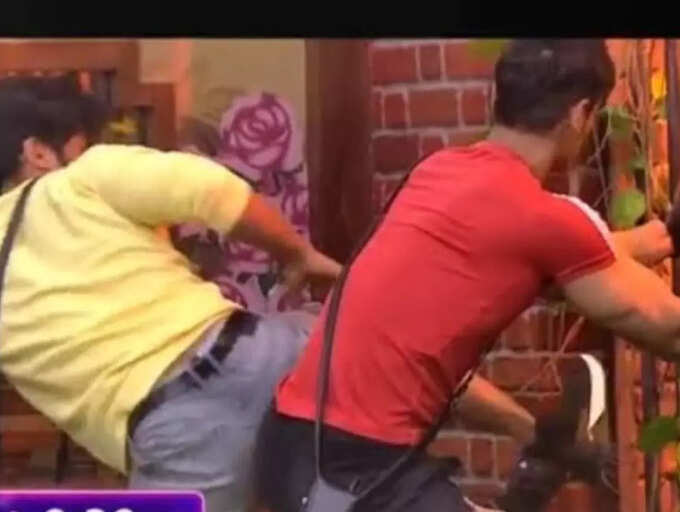 In the task, Team A had Jay Dudhane, Gayatri Datar, Mira Jagganath, Daadus, Utkarsh Shinde and Vikas Patil. Members of Team A, who were already against Vikas Patil, planned to lock him up, in jail, during the task. When the task began, Jay and Utkarsh went to find their hidden pumpkins. They locked up Vikas Patil and did not allow him to come out from jail. Vikas fought with Jay and Utkarsh and questioned why they didn't want their own team member to win the captaincy task. Vikas's best friend Vishal Nikam, who was a member of the opposite team (Team B), went to help him out and opened the door of the jail by kicking.
​Sonali Patil and Mira Jagganath's physical fight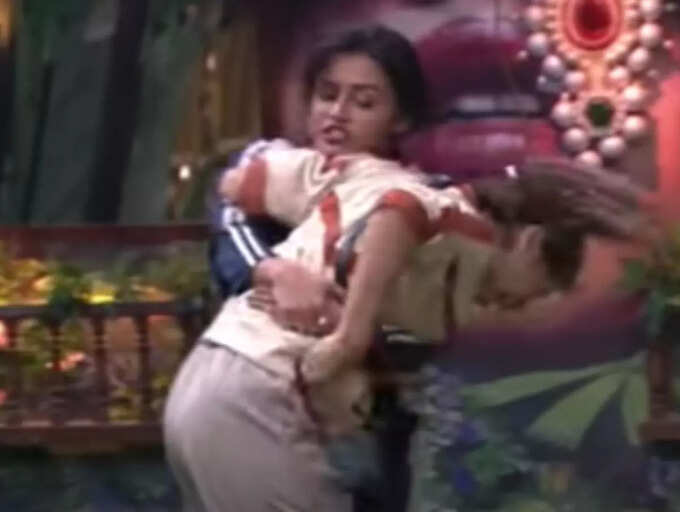 During one of the tasks, Sonali Patil and Mira Jagganath got into a big physical fight. Mira informed Bigg Boss that she would hit Sonali hard if she continued to lock her during the task. Later Bigg Boss had to ask both of them to stay away from each other during the task.
​Vikas Patil and Vishal Nikam's verbal fight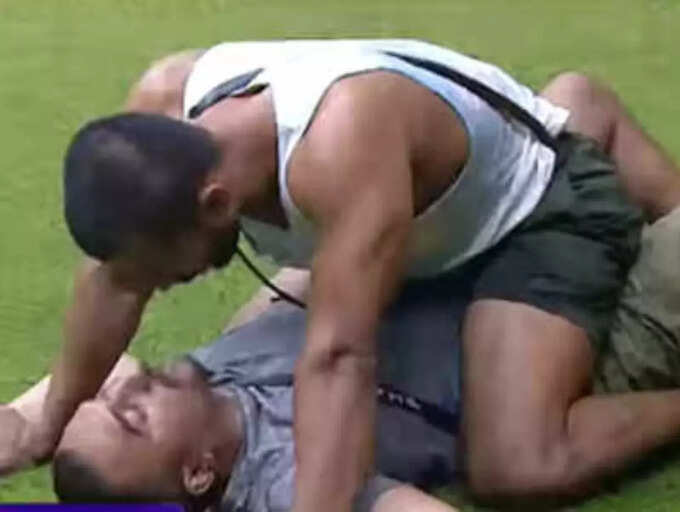 Vikas Patil and Vishal Nikam engaged in a brawl during the captaincy task. Vishal sat on Vikas during the task and engaged in a war of words. Vishal calls Vikas a 'loser' and the latter calls him a 'liar'. Vikas also slammed Vishal, saying he asks for sympathy in all tasks by taking the name of God.