What do we want from our televisions? The answer to this question has changed drastically over the past few years. Today, we want opulence, the best-in-class cinematic experience, colour contrast like never before, stunning surround sound and overall a television that offers the most immersive and enjoyable experience. Players like Samsung have stood tall and fulfilled all these expectations time and again. With the launch of NEO QLED TVs, Samsung takes the evolution of television to the next level and promises the brightest picture and colour experience.
The tech conglomerate truly believes that greatness never ends but evolves. The Samsung NEO QLED TVs have evolved to be the televisions of the future, packed with features like Quantum Mini LEDs, 100% colour volume, Quantum HDR up to 64 X and Neo Quantum processor.
Confused by the technicality of it all? Let's see what this latest QLED TV, available in 4K and 8K, actually promises users.
1. Enjoy the perfectly LIT TV with Quantum Mini LEDs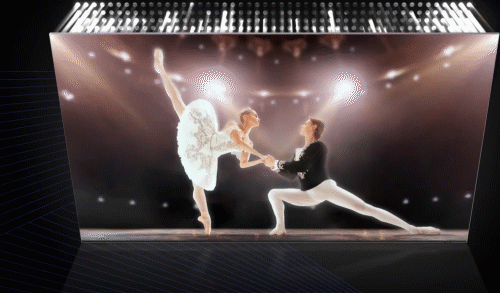 How many times has it happened to you - you've been enjoying an entertaining movie when the images suddenly appear blurry or washed out? This issue is commonly known as picture blooming. It basically brings down your viewing experience and can instantly put off the mood. But with the NEO QLED TV, you can bid adieu to this common issue, thanks to the Quantum Matrix Technology Pro! Samsung uses Quantum Mini LEDs, which are 40 times smaller than your usual LEDs used, to achieve this feat. In simple words, you can enjoy perfectly lit, crystal clear picture quality in every single scene!
2. Be transported into the world of cinema with 100% Colour Volume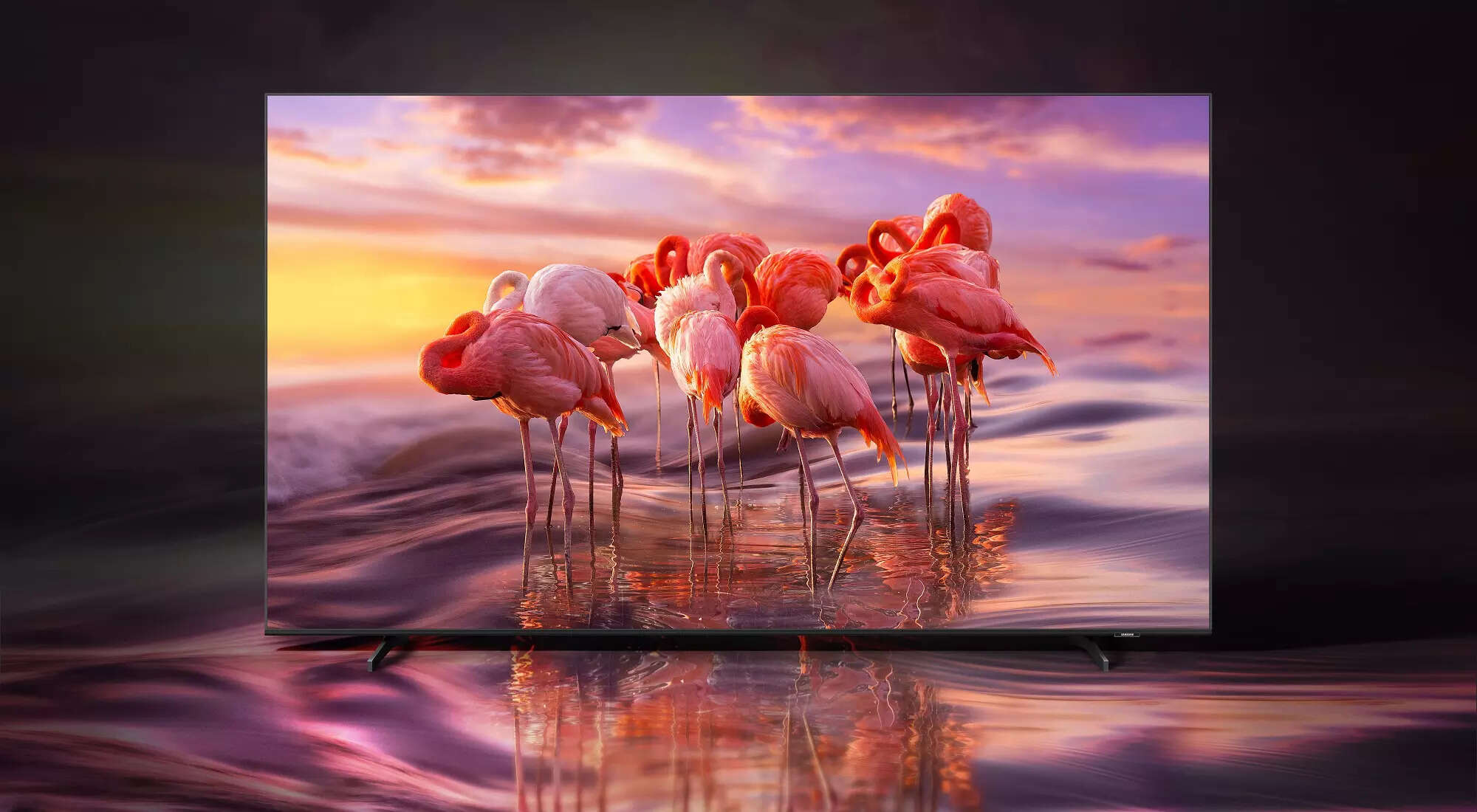 Now that your screens will always be appropriately lit with the Mini LEDs, you need to check if the colour volume on your television will complement it. Why does that matter, you ask? Well, 100% colour volume ensures that the pictures and scenery that you see on your television are true to life. The 100% colour volume with Quantum Dot technology ensures that all your pictures are packed with vibra nce and give you a more enjoyable and immersive experience. In other words, this feature will make sure all your serene mountain views and valleys filled with flowers in your favourite Bollywood movies actually transport you to the locations! Now, who wouldn't want a virtual tour of Switzerland?
3. Quantum HDR: For the immersive theatre experience at home
One important aspect of theatre experience that we all love, is just the high-def picturization that lets us notice every minute detail on the screen. Well, the Samsung NEO QLED TV offers this at home as well! The Quantum HDR on the Samsung NEO QLED TV expands your television viewing experience beyond what you are usually used to (HD TV). This feature ensures that your movies and shows offer an ambient and immersive viewing experience with the perfect pop of colour and just the right balance of brightness and contrast!
4. The hero behind the brightest pictures - Neo Quantum Processor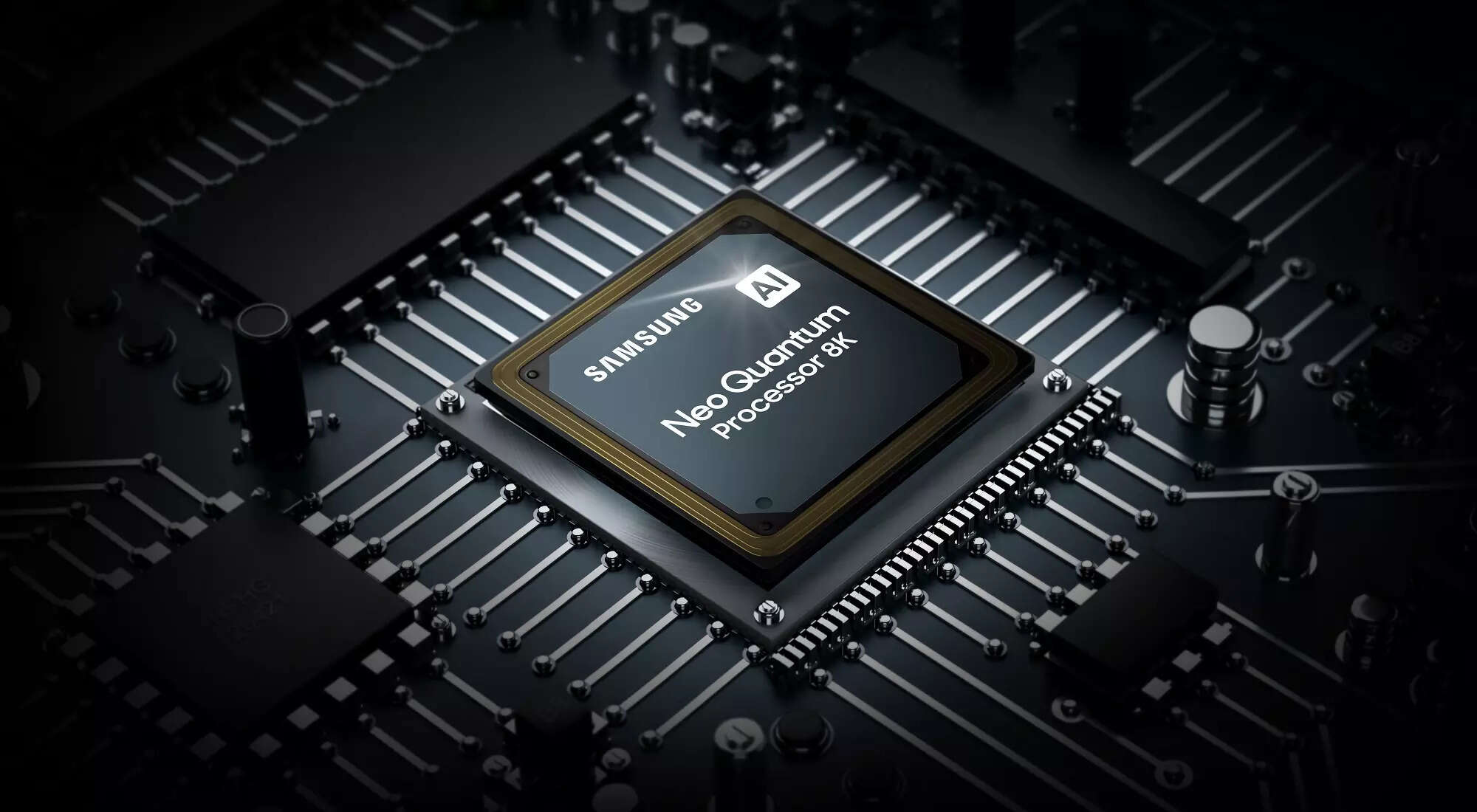 The final feature that ties together the Samsung NEO QLED TV as the device that showcases the brightest pictures is its Neo Quantum Processor. The Samsung NEO QLED TV is available in both 4k and 8k variants, which means you can experience the best movies and shows at home, on a screen that will not miss on a single detail! Samsung uses a cutting-edge AI technology that helps the TV to deliver the best picture quality whether you are watching a professionally shot movie or home-movies in not the best lighting!
5. Sound that ties the entire viewing experience together
We all miss getting lost in a movie, with surround sound that makes you feel like you are on the battlefield and harmonious tunes that make you want to shake a leg. Well, the good folks at Samsung ensured that you can enjoy this cinematic experience while being safely home! The Samsung NEO QLED TV dons OTS pro (Object Tracking Sound Pro) which gives your TV a unique surround sound, similar to that experienced in a traditional cinema hall!
How - you ask? Well the Samsung NEO QLED TV has built-in speakers that ensure that the sound travels from all directions and fills your living room! But they did not stop at that. With Q-symphony, the audio that comes out of your Samsung NEO QLED TV divinely syncs with the Samsung soundbar and ensures you have the perfectly orchestrated sound experience. Finally, tying the sound experience on the NEO QLED to its brightest display and impeccable design is the fact that Samsung uses SpaceFit sound technology. This feature analyses the room that the TV is placed in, and automatically calibrates the settings to give you the most immersive and impressive audio experience!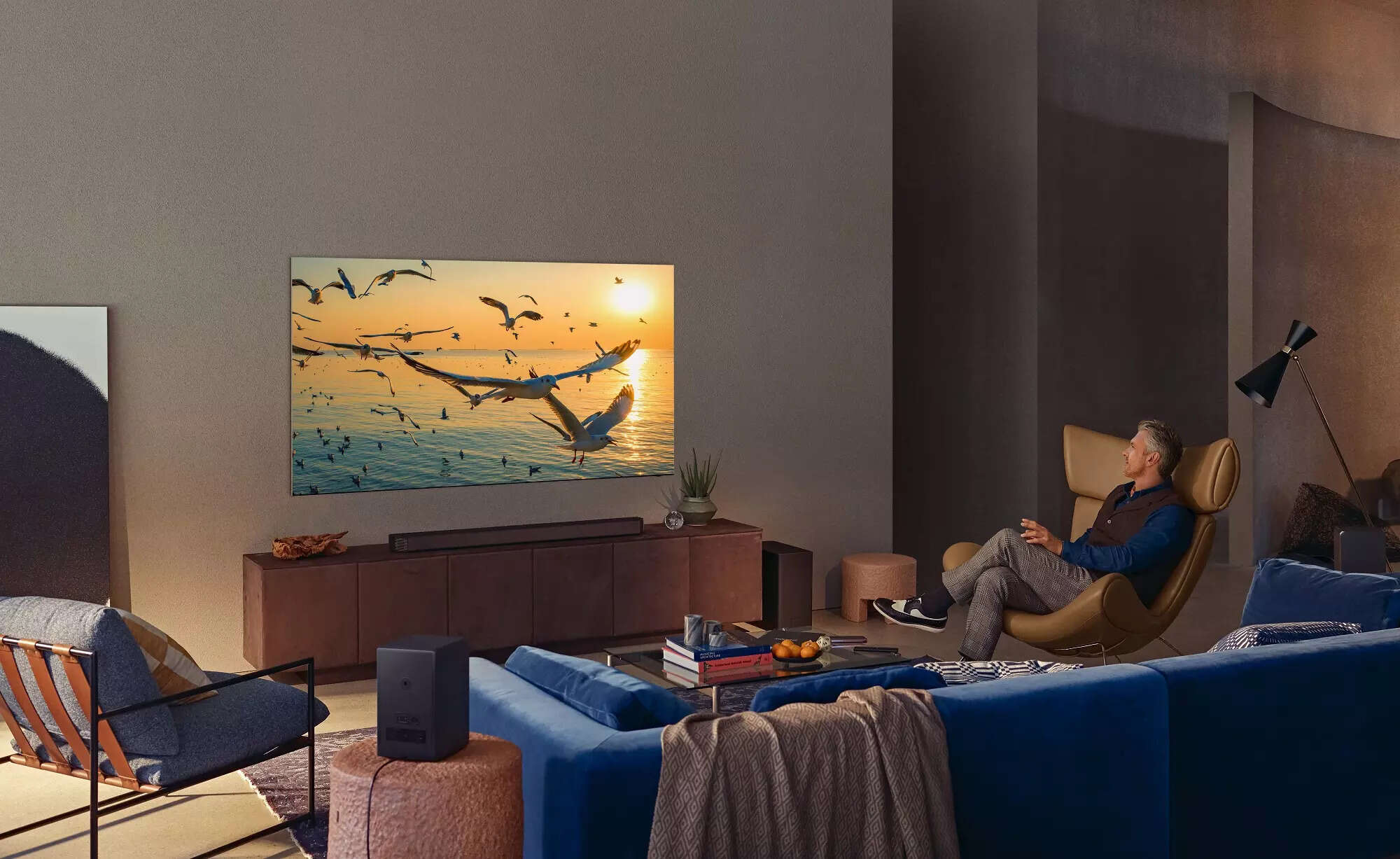 With all these features packed together, Samsung NEO QLED TV surely does bring the complete theatre experience to your home. The Samsung NEO QLED 8K TVs are available in three sizes: 65", 75", and 85" and 4K is available in 55", 65", 75", 85" & 98". The price of 8K starts at Rs. 364,990 & 4K at Rs. 160,990. Samsung NEO QLED TV is undoubtedly the most luxurious and picturesque appliance that will definitely transform your viewing experience. And in this festive season, there are hoards of features that you can make the most of while bringing this dream TV into your home.
Jaw-dropping deals on the Samsung NEO QLED TV Samsung really does its best to ensure that the customers always get the best. Whether it is quality in their products or deals and offers to make this big buy. And boy, did they give some sweet deals! You can get a free Soundbar worth up to Rs 1,04,900 on select TVs. Samsung is also offering a 3-year complete warranty and a 10-year No Screen Burn-In warranty on selected NEO QLED TVs. The brand is also offering 20% cashback on select bank credit cards and EMIs starting as low as Rs 1990! If all these offers and features have you excited, click here to know more about the Samsung NEO QLED TVs.
Disclaimer: This article has been produced on behalf of Samsung by Times Internet's Spotlight Team.