Latest Update:
Latest News:
Besant Ravi gets evicted from the show: Arjun said Ravi is the only contestant to volunteer for eviction adding that he shares a great bonding with his tribe and some of his teammates got emotional when he asked them to vote against him. Ravi said he has learnt that he can withstand any physical challenge after participating in the show. Arjun informed that Ravi has an option to continue his journey in the show if he is ready to go to Moondram Ulagam (third island). Ravi readily accepted the opportunity and headed to the Moondram Ulagam. Ravi discussed how he landed up in Moondram Ulagam. Later, Vijayalakshmi, Gayathri Reddy and Ravi were asked to decide the elimination for the day. Vijayalakshmi challenged Ravi and he accepted in spite of his injuries. Arjun explained the task. He said a maze has been set up on a table and Vijayalakshmi and Ravi should find a way to take the rod out of the maze. Then, they had to break the box and take the puzzle pieces. The person, who finishes the puzzle, becomes the winner. Vijayalakshmi finished the puzzle first and Ravi lost the task.
Arjun instructed the Vedargal tribe to meet him in the tribal panchayat. They were obliged to pick one person to vote out from their tribe in the panchayat. The tribe had a thorough discussion. Besant Ravi was injured and wasn't fully fit. Hence, a majority thought to vote for him. Meanwhile, Saran Shakthi was also worried that the tribe might choose him. Arjun invited the Vedargal tribe for the tribal panchayat. He inquired about Inigo Prabhakar's silence and the reaction of Lakshmi Priyaa and Umapathy Ramaiah after winning the immunity challenge. Besant Ravi asked his tribe members to vote against him. Arjun asked him why can't he quit the show. Ravi said being a stuntman by profession, he is reluctant to give up at any stage but preferred to get voted out instead. Besant Ravi got voted out of his tribe. Arjun asked Ravi to check out his last lifeline (the smashing idol) to survive in the game. Ravi got silver colored balls in the smashing idol. Hence, Ravi was voted out of the Vedargal tribe. Ravi encouraged the tribe before leaving the tribe.
Arjun-hosted Survivor is all set to entertain the audience from September 12. The names of eight confirmed contestants were revealed by the channel airing the show and Besant Ravi is one among them.

Full Details of the show @ CLICK HERE

About Besant Ravi:
Who is he: R. Ravikumar popularly known as 'Besant Ravi' hails from Besant Nagar, Chennai. Ravi is a stuntman-turned-actor. His Age is 51.

Family: Ravi's wife R. Prabhavathy is a homemaker. His daughter RP. Suvetha Shri is a professor and his son RP. Pranav is a fitness trainer.

Education and Career: Ravi completed higher secondary education and started his career as a bike mechanic. As his residence was in Besant Nagar, he grew up watching movie shoots in the neighbourhood.

Ravi eventually got close to artists and technicians from the entertainment industry and his foray into the film industry as a stuntman. He took formal training from action choreographer Pandiyan.

Films: Ravi shot to fame with the movie 'Lucky Man' in the year 1995. He performed a solo stunt in the movie and went on to impress as an actor. He soon became a full time actor. Ravi was quite successful with his acting stint. He has acted in more than 300 films in various languages including Tamil, Telugu, Malayalam, Kannada, Hindi and Bengali. Ravi worked with celebrated actors like Jackie Chan, Bollywood star Shahrukh Khan, Kamal Haasan and many others.

Fitness: Ravi is trained in Mixed Martial Arts (MMA) besides boxing and gymnastics. He is known for his flawless backflips. He is good at swimming, too. Ravi is an ardent fitness freak. He makes sure that he doesn't miss out on workouts. Even during lockdown, Ravi managed to stay with home workouts using rice bags and bubble top water containers, to name a few. Ravi turned a celebrity fitness trainer and trains even commoners.

Business Entrepreneur: Ravi turned into a restaurateur a couple of years ago and owns a hotel in Chennai. Ravi's love for cooking prompted him to collaborate with his friend and chef Adrian Lambert in setting up this hotel.

Ravi has immense love for cars and bikes. During his leisure time, he often sets out on long trips with his friends and family.

Here's a quick look at the unknown facts about Besant Ravi, his family, career and much more.

Proud Chennaite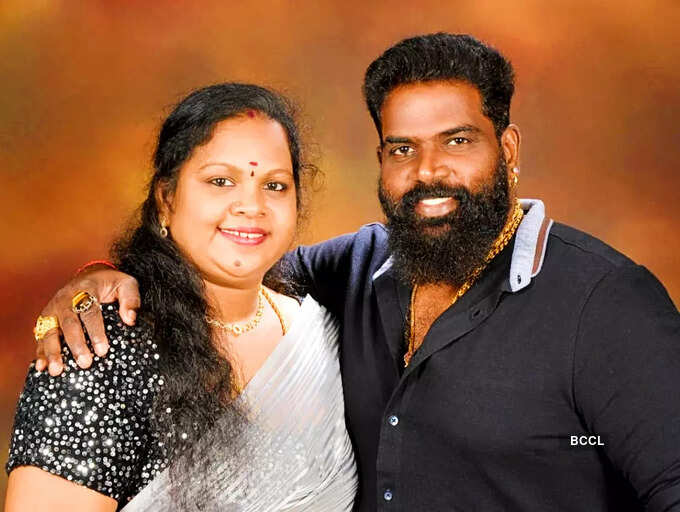 R. Ravikumar, 51, popularly known as 'Besant Ravi' hails from Besant Nagar, Chennai. Ravi is a stuntman-turned-actor. (Photo - Instagram / Twitter)
Family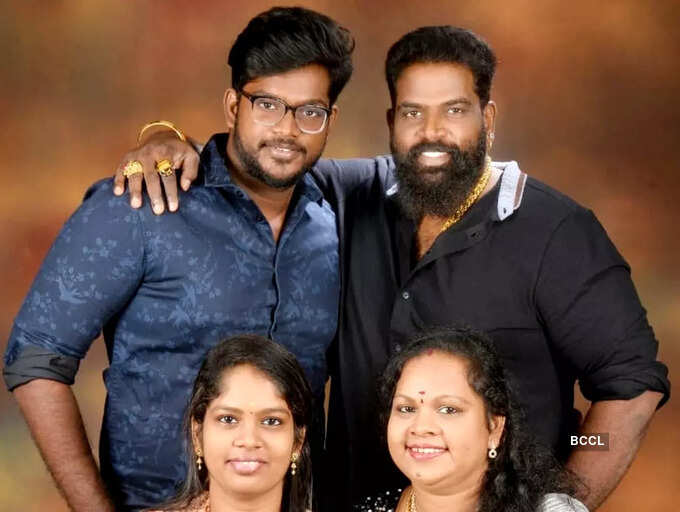 Ravi's wife R. Prabhavathy is a homemaker. His daughter RP. Suvetha Shri is a professor and his son RP. Pranav is a fitness trainer. (Photo - Instagram / Twitter)
Childhood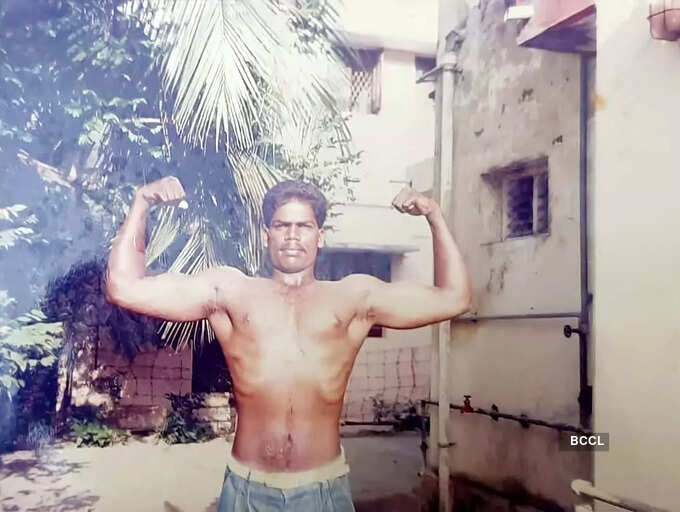 Ravi completed higher secondary education and started his career as a bike mechanic. As his residence was in Besant Nagar, he grew up watching movie shoots in the neighbourhood. (Photo - Instagram / Twitter)
Foray into films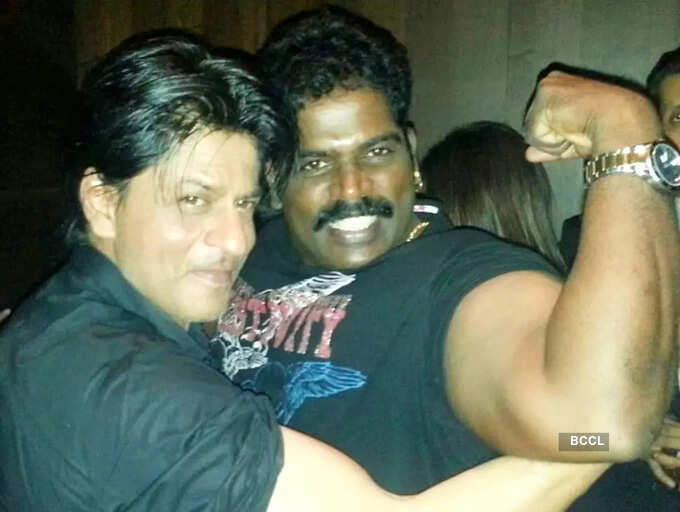 Ravi eventually got close to artists and technicians from the entertainment industry and his foray into the film industry as a stuntman. He took formal training from action choreographer Pandiyan. (Photo - Instagram / Twitter)
Claim to fame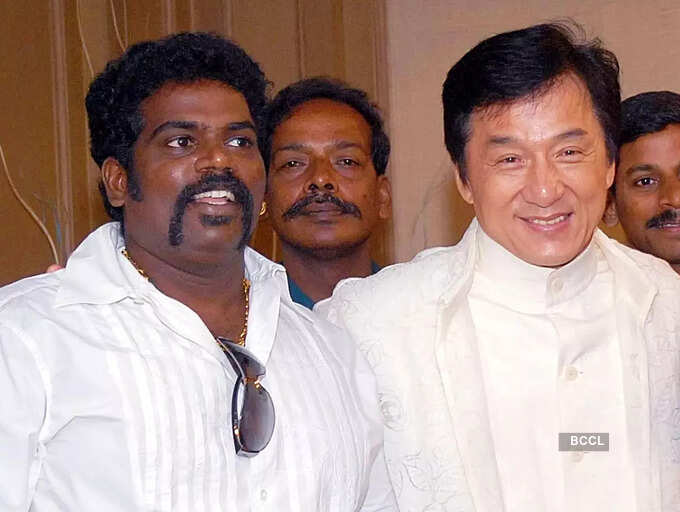 Ravi shot to fame with the movie 'Lucky Man' in the year 1995. He performed a solo stunt in the movie and went on to impress as an actor. He soon became a full time actor. Ravi was quite successful with his acting stint. He has acted in more than 300 films in various languages including Tamil, Telugu, Malayalam,
Kannada
, Hindi and Bengali. Ravi worked with celebrated actors like Jackie Chan, Bollywood star Shahrukh Khan, Kamal Haasan and many others. (Photo - Instagram / Twitter)
MMA expert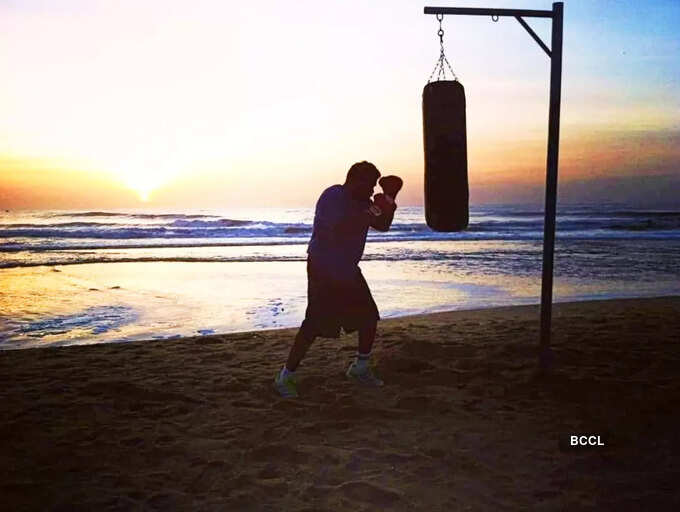 Ravi is trained in Mixed Martial Arts (MMA) besides boxing and gymnastics. He is known for his flawless backflips. He is good at swimming, too. (Photo - Instagram / Twitter)
Fitness enthusiast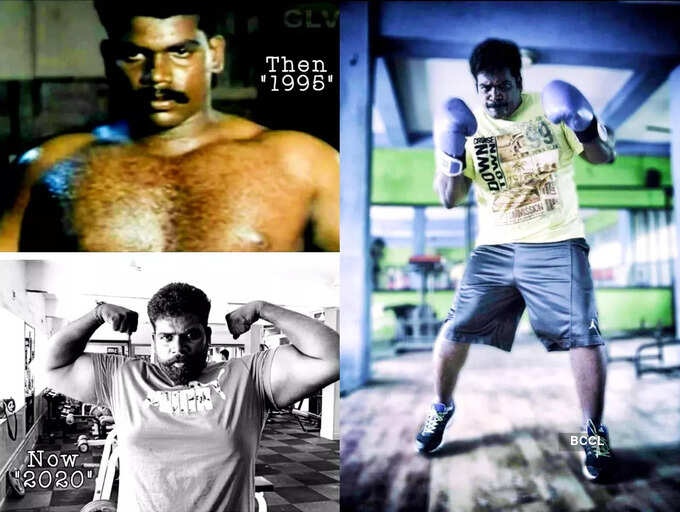 Ravi is an ardent fitness freak. He makes sure that he doesn't miss out on workouts. Even during lockdown, Ravi managed to stay with home workouts using rice bags and bubble top water containers, to name a few. Ravi turned a celebrity fitness trainer and trains even commoners. (Photo - Instagram / Twitter)
Entrepreneur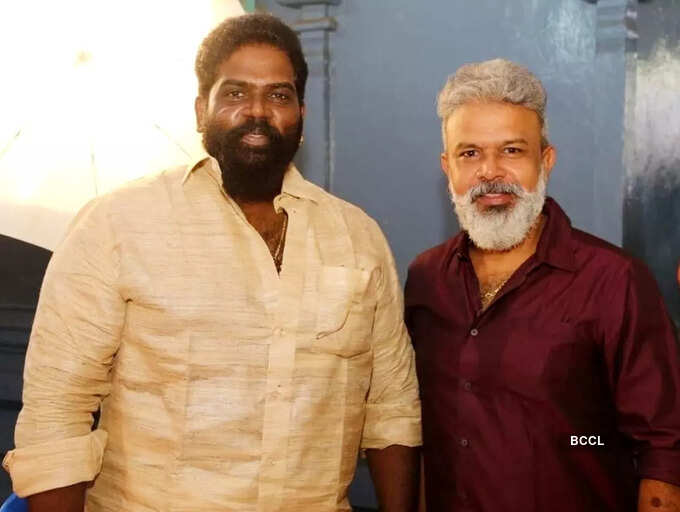 Ravi turned into a restaurateur a couple of years ago and owns a hotel in Chennai. Ravi's love for cooking prompted him to collaborate with his friend and chef Adrian Lambert in setting up this hotel. (Photo - Instagram / Twitter)
Love for cars and bikes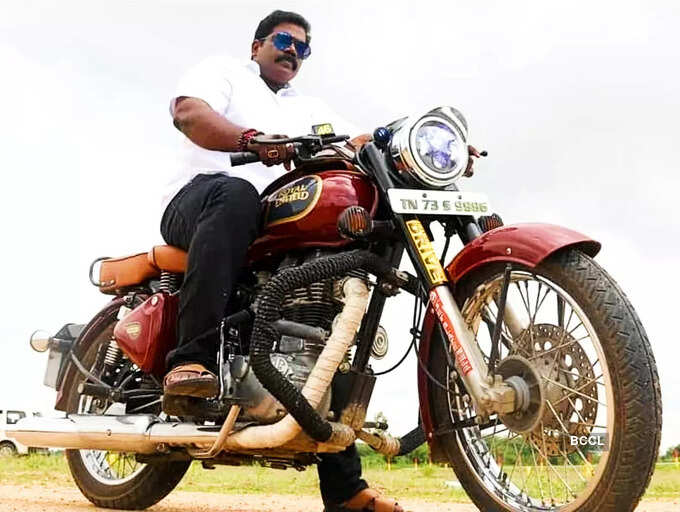 Ravi has immense love for cars and bikes. During his leisure time, he often sets out on long trips with his friends and family. (Photo - Instagram / Twitter)