Click Here @
TOP TV News of the week
Another week has almost come to an end but there's something that all the TV buffs are waiting for towards the end of this week. Everybody has been gearing up for the upcoming
Bigg Boss OTT
, but there are a few buzzing stories that will hook the television celebrity followers to them too. A few big revelations, rumours floating around and celebs standing up for themselves, that's a gist of all that has happened throughout.
Let's take a comprehensive look at the news headlines that grabbed eyeballs this week:
Maharashtra government allows regular shooting to TV shows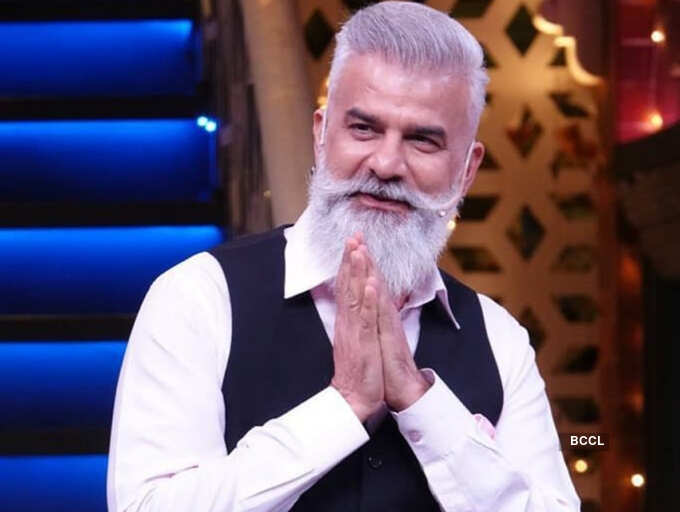 Weeks after the industry's appeal, the Maharashtra government has permitted the film and television industry to conduct regular shoots, in its new guidelines. As the industry heaves a sigh of relief as it gets ready to get back to the routine, producer and IFTPC chairman JD Majethia spoke about how it is huge news for the industry. "This is a very encouraging and fantastic news. We can work in a little relaxed atmosphere. Any creative work done under pressure is always stressful. So, all are relieved a little and we will be able to deliver better content," he shared. (Pic: Instagram)
Shehnaaz Gill receives 'Promising Fresh Face' award at ET Most Inspiring Women Awards 2021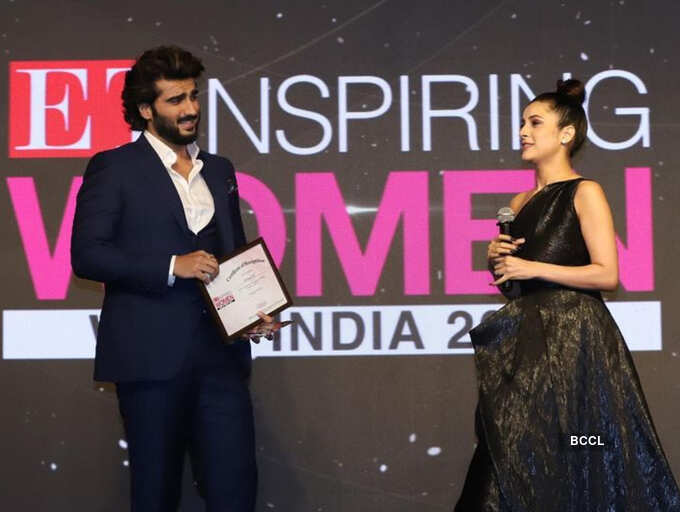 Bigg Boss 13 fame
Shehnaaz Gill
was recently awarded the 'Promising Fresh Face' award at ET Inspiring Women Awards 2021. The actress and Punjabi singer graced the event in a stylish black one-shoulder outfit. Talking about receiving the award, she said, "It feels good. It's my first time. I feel I have accomplished something. When you do good, you are awarded with good. When you think good then that only happens. This is what I have done. Whatever I've dreamt so far, I have been getting all of that. I will keep thinking good and will keep receiving it. This is my first, but I need to do a lot more." (Pic: Instagram)
Yeh Hai Mohabbatein fame Shireen Mirza gets engaged to beau Hasan Sartaj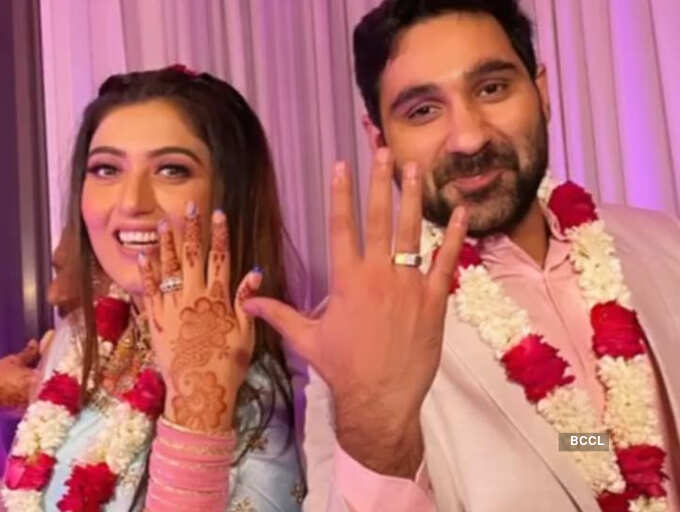 Actress Shireen Mirza, who essayed the role of Simmi Bhalla in Divyanka Tripathi and Karan Patel starrer Yeh Hai Mohabbatein, got engaged to beau Haasan Sartaj in a close-knit ceremony. Friend Krishna Mukherjee attended their engagement ceremony and shared several pictures and videos from the event too. While Shireen was dressed in a blue lehenga and pink dupatta, Hasan wore a suit. (Pic: Instagram)
Anusha Dandekar clarifies she 'was never going to Bigg Boss'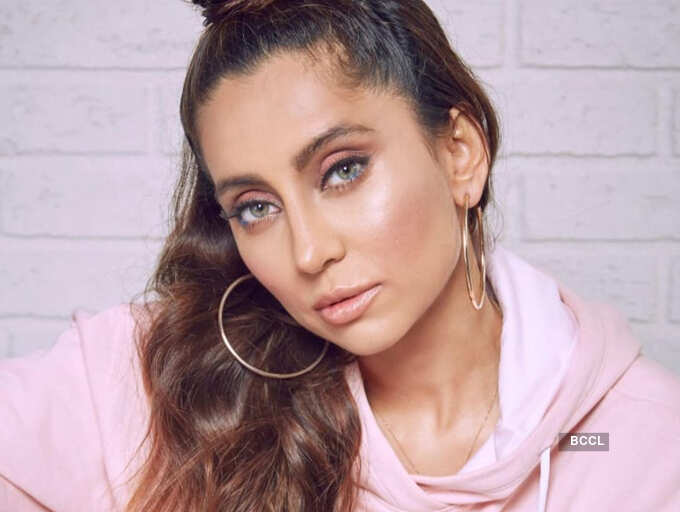 Rumours about VJ Anusha Dandekar participating in
Bigg Boss OTT
have been doing the rounds for a while now. However, all those have been shunned by the TV personality herself. Model, actress and TV presenter Anusha Dandekar recently took to her Instagram handle and shared a video slashing the rumours of her going inside the house. "Hi everyone, I just wanted to come here and tell you all that I am not going on Bigg Boss and I never was and I don't know why they keep writing about it. I just want to tell you all have a great day." She also wrote alongside, "Please stop writing about it.," she said in the video. (Pic: Instagram)
Divyanka Tripathi celebrates 'trolling week' after her Bade Acche Lagte Hai 2 announcement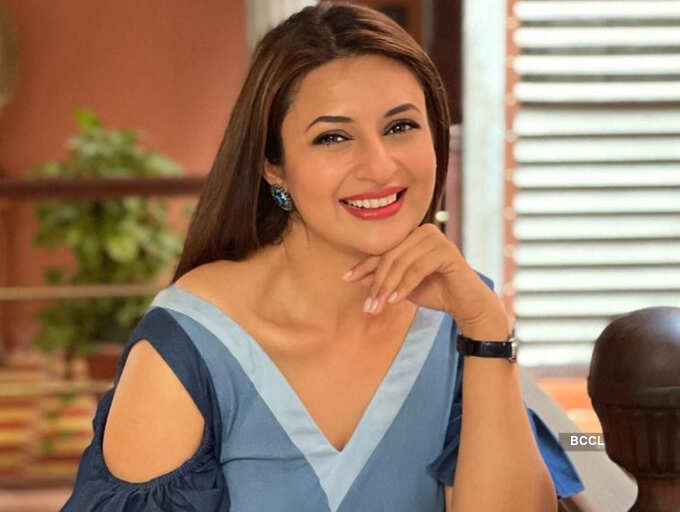 In the previous week,
Divyanka Tripathi
revealed that she is not a part of
Bade Acche Lagte Hai 2
during her live interaction with fans. But little did she know that her statement about not being able to connect with the character would go in the wrong context which would lead to a lot of trolling. Later, she also gave clarification about her statement but looks like it didn't work in her favour. Being the sportswoman that she is, Divyanka shared a post bashing all the trolls and opened up about how this has been an evolving experience for her. The actress wrote, "Celebrating my #TrollingWeek & #NewConflictEveryday...Flustered me: tries to find reasons. Evolved Me: 1) I thank them for giving me a perspective. 2) I respect them for being so passionate about something to fight for. 3) My belief in Karma is further reinstated as the result of good deeds is generally positive. 4) I wake up matured with more experiences. So LET'S NACHO #ThankYou." She further added a disclaimer that read, "This is for finding myself in centre of a 'few confusions' since a week. Got baffled by consecutive events but wanted to share how self evolving it can be." (Pic: Instagram)
YHM and Jodha Akbar actor Lokendra Singh loses his leg to high diabetes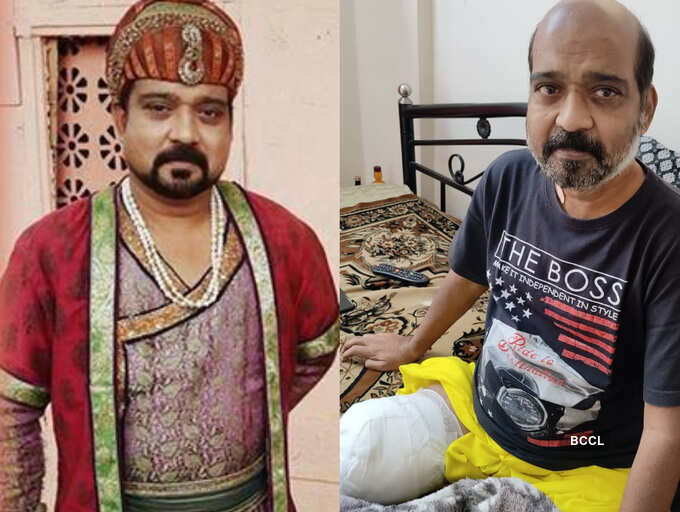 Lokendra Singh Rajawat (50), who essayed pivotal roles in Yeh Hai Mohabbatein and Jodha Akbar, has been in a testing spot in the last few days. His leg was amputated last week due to high-stress levels which shot up his blood sugar beyond dangerous limits. The actor shared about his struggle with work and managing his finances owing to the pandemic in an exclusive chat with ETimes TV. He talked about how a corn that developed in his right foot, infected his bone marrow, which led to the development of gangrene and left him with no choice but to get his leg amputated till the knee. Sharing his story, Lokendra Singh said, "I wish I had taken care when my diabetes began about 10 years ago. We actors often have no fixed timings when shooting and our erratic hours of lunch and work have an adverse effect on our health. Add this to the stress. All this leads to diabetes and not if you are fond of sweets."
Super Dancer 4 judge Shilpa Shetty's first statement post Raj Kundra's arrest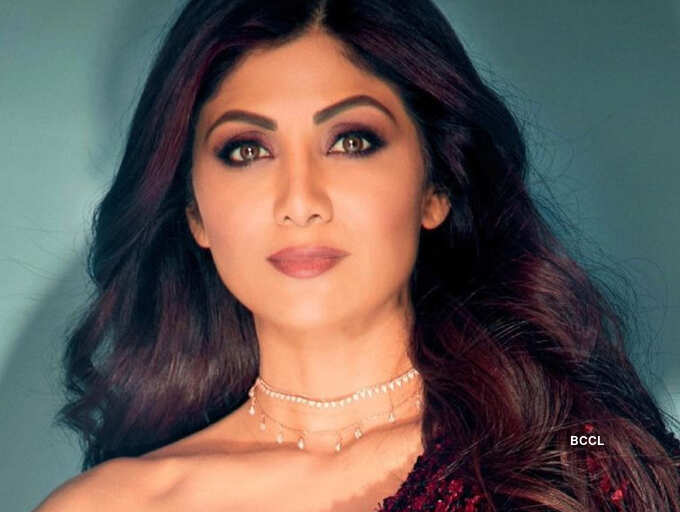 Super Dancer 4 judge
Shilpa Shetty
, who has been away from any public appearance including on social media and has stayed tight-lipped ever since her husband Raj Kundra's arrest finally issued a statement on August 2. She released the statement on social media, a part of it read, "Yes! The past few days have been challenging, on every front. There have been a lot of rumours and accusations. A lot of unwarranted aspersions on me cast by the media and (not so) well wishers as well. A lot of trolling/questions posed… not only to me but also to my family. MY STAND… I HAVE NOT COMMENTED YET. and will continue to refrain from doing so on this case as it is subjudice, so please stop attributing false quotes on my behalf." (Pic: Instagram)
Netizens raise questions on Sourabh Raaj Jain's eviction from KKK11, call it 'unfair'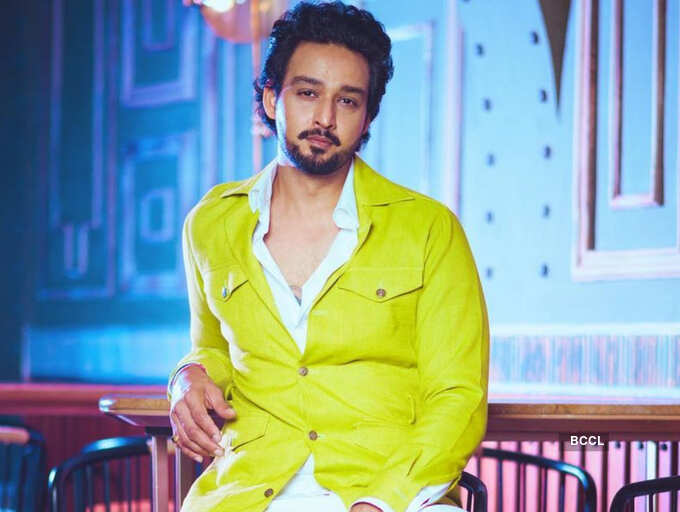 Previous week's episode of
Khatron Ke Khiladi 11
stirred up a few questions on the viewers and
Sourabh Raaj Jain
's wife Ridhima's mind. This happened when the actor got eliminated when Arjun Bijlani took his name using his K-medal power and chose him to compete against Anushka Sen and Mahek Chahal in the elimination task. After he got evicted, netizens questioned Arjun's decision and called it unfair and unjust. Moreover, they believed it should have been
Nikki Tamboli
, who is not performing well to get eliminated from the show.
Adding to the row of questions, Sourabh's wife Ridhima also started a poll asking if his elimination was fair.
Gauahar Khan shuts trolls questioning her personal life choices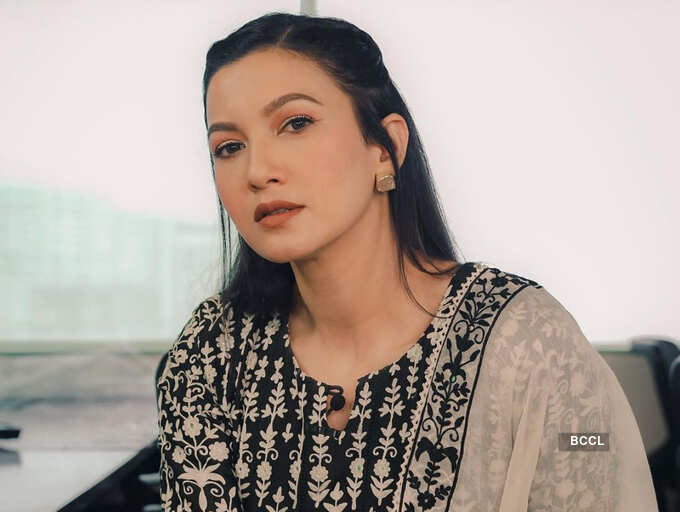 Gauahar Khan, who has always stood up for herself, gave it back to trolls recently and shared a video that did the same. In the video the actress shared, she could be seen dancing and answering a few queries by netizens on her life choices. She gave a befitting reply in the video that had all the questions and her answers flashing in it. Here is what she shared, "When will you have a baby?" To which, she replied, "Whenever Allah wills! Duh!!" the next question asked was, "Why don't you live with your in-laws?" Gauahar responded by saying, "My husband and I chose what suits us". "Why are you working all the time since your wedding?" The actress said, "I've been working last 20 years, will work till I'm 80. In Sha Allah. Live and Let Live." (Pic: Instagram)
Former BB contestant Vivek Mishra's big revelation about BB OTT offer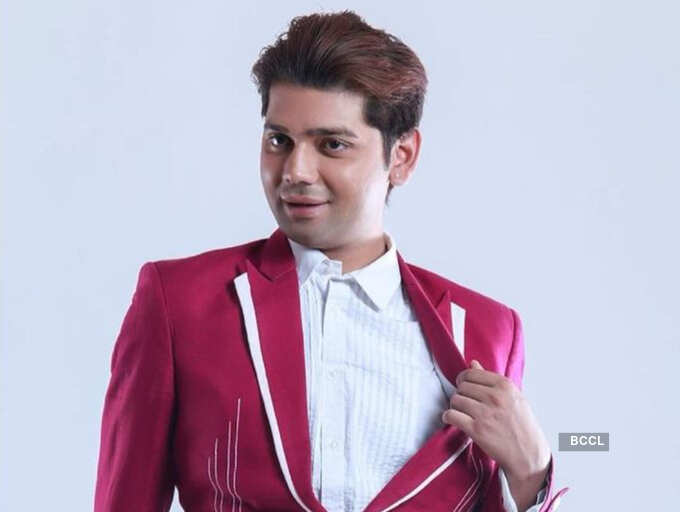 Former Bigg Boss contestant and nude yoga guru Vivek Mishra was recently approached for participating in its digital version of
Bigg Boss OTT
. Allegedly he was approached and was told to participate in the show and spice it up by going nude for his yoga practice. The actor shared about it with ETimes TV and said, "I was offered to be a part of OTT and do nude yoga or semi nude yoga to spice up the content. I was taken aback to hear it. They said that they are looking for 5 former contestants to spice up the show. Been there done that, so why would I perform nude yoga to add content to a pioneer reality show. I am too ***y and expensive to do that. I did say to them that if you expect me to do this then pay me Rs 50 lakhs for a day. I am not a starlet or want to get featured in a show on the basis on nude yoga." (Pic: Instagram)
Prince Narula to participate in the next season of Khatron Ke Khiladi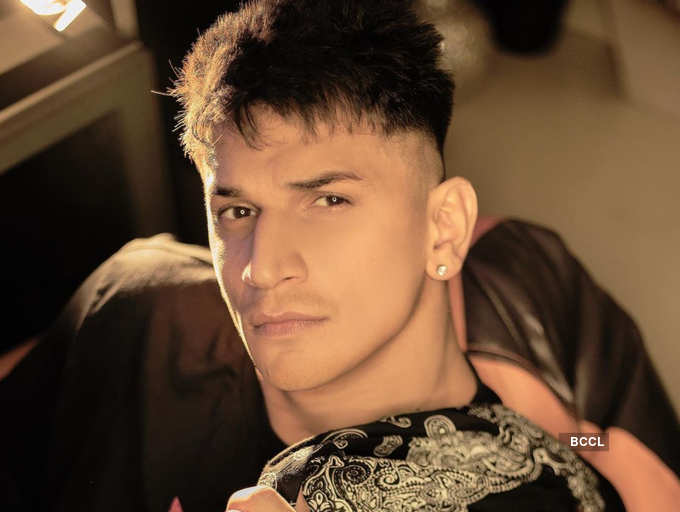 During one of his recent live sessions, TV personality Prince Narula revealed that after years of rejecting stunt-based reality show Khatron Ke Khiladi's offer, now he is all set to finally participate in the show. While interacting, he shared that even though he has not been able to participate owing to his work commitments previously, he will surely take the offer now. "I know, even if I go to Khatron Ke Khiladi, I will not leave anyone. I will make it difficult for other contestants because I enjoy doing all of this and I am not scared of heights, water or anything. I have been rejecting the offer for the past many years but this year, I am thinking that it should be done now," the actor stated. (Pic: Instagram)
BB14 fame Jaan Kumar Sanu opens up about his struggle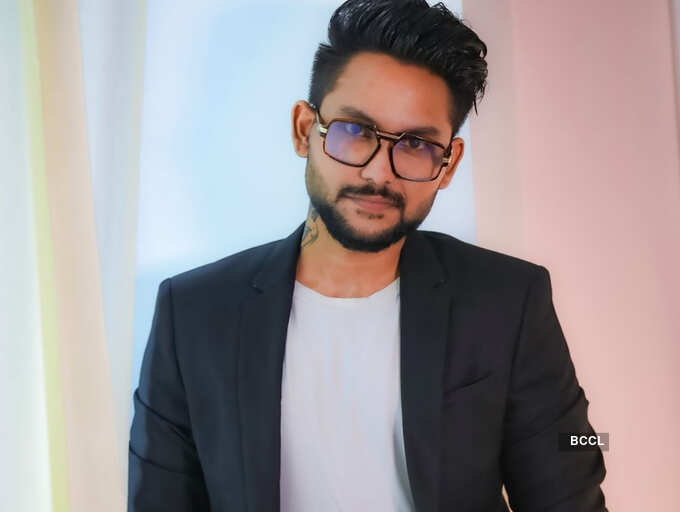 Bigg Boss 14 fame
Jaan Kumar Sanu
, who was in news during the season due to the nepotism debate, recently shared about his struggle in the industry in an exclusive interview with ETimes TV. The singer talked about how he had to face rejections due to the preconceived identity of being Kumar Sanu's son. During the candid chat, he also shared about having started his struggle from the age of 16 so that his mother doesn't have to see rejections. "People think that I am born with a silver spoon and everything comes to me easy but that's not the case. Honestly, trust me it's been much more difficult. I can't talk about other people, I can talk about myself. Because I am so and so's son, people think that this guy was born with a silver spoon and he has got a lot of work. So why to help someone who's already so privileged. Let's give someone else a chance and that has worked against me for so many years. I've been rejected by people even before they have heard me singing. They have not heard me and have just assumed that I must be having a lot of work. I am fighting against it and trying to prove myself," Jaan shared. (Pic: Instagram)
Shakti actress Sonam Arora's revelation about her struggle days in Mumbai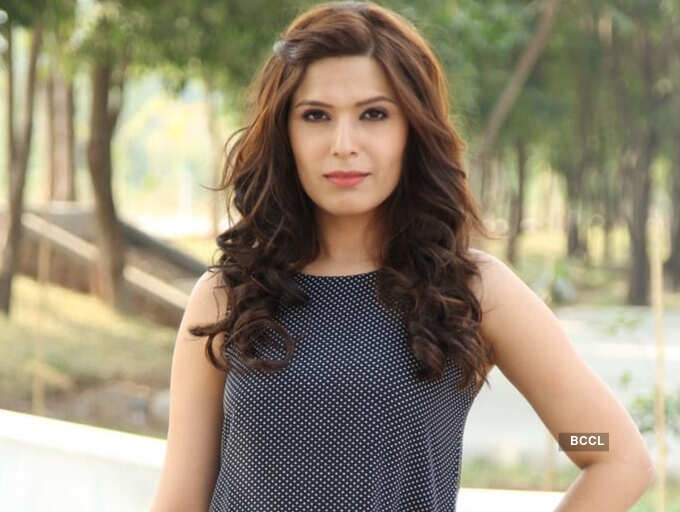 Sonam Arora, who played the role of Angel in Shakti - Astitva Ke Ehsaas Ki, recently joined ETimes TV for a candid interaction for its Tellyblazer segment. During the one-on-one chat, the actress spoke about her struggles, fighting depression, how life looks good for her after spending 10 years in the industry and more. " I have struggled a lot. I would give auditions and not get selected. There was a time when I didn't have money for food, I had to pay rent. I belonged to a middle class family. I couldn't take money from my parent. I would see others wearing good clothes and make-up to auditions. The one thing I had was confidence. I am not beautiful like them, I don't have money like them but I had …, the actress shared as she broke down into tears while speaking about her early days in the city of dreams. (Pic: Instagram)
Ronit Roy talks about his work in the television industry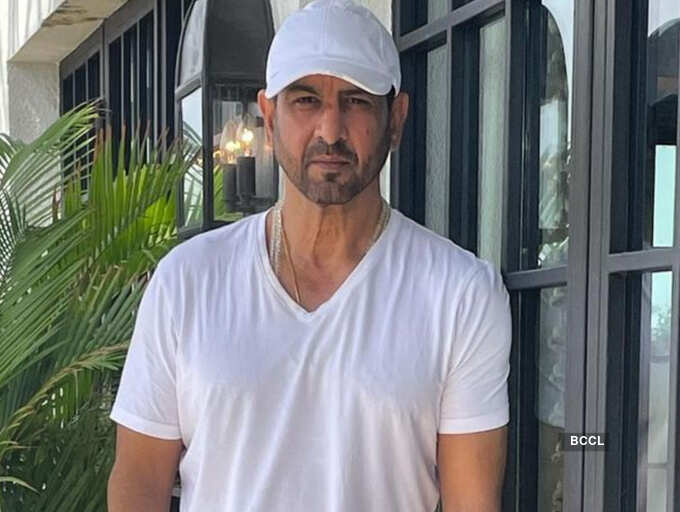 Ace TV and film actor Ronit Roy recently got candid about his time in the industry over the years, in an exclusive interaction with ETimes TV. As the actor shared details about his life until now, he revealed that he has never auditioned for a role, not even for Kyunki Saas Bhi Kabhi Bahu Thi. He further opened up about the lockdown period and how he decided to shut down his security agency due to the harsh conditions. The actor shared that it was only
Amitabh Bachchan
and Akshay Kumar who stood by him during that time. When asked about his work in the TV industry, considering he's been away for a while now, Ronit said, "Nobody has come to me with anything challenging in the recent past. It's just old wine in an old bottle." (Pic: Instagram)