Pooja Gor - Bold & Controversies Interview
Pooja Gor, who started in the TV industry with Kitani Mohabbat Hai in a supporting role rose to fame with her next show Mann Ki Awaaz Pratigya and became a household name. She got immense love and recognition from the show, but having played such a strong role had its drawback after Pratigya got over. The actress, whose face became synonymous with strong roles, had her share of ups and downs when she decided to try her hands at portraying different characters. However, she never gave up and continued to do different roles without bothering about the medium. Recently, Pooja joined ETimes TV for our exclusive segment Tellyblazer where she spoke about getting typecast after Pratigya, joining the industry, her struggles and for the first time she opened up on her bond with ex- Raj Singh Arora.
How was it returning to Pratigya after so many years was it like starting again from where you left off?

It was entirely like picking up from where we left. Be it the bond that each and every actor shared, the story, the setup, seeing how everyone has grown physically and mentally and how much everyone had evolved and everything they had done work wise, it looked like we just felt starting from where we left off. The first shot that everyone gave was during a mock shoot and while we were doing that on the first day itself we discussed internally we felt that these characters have grown up together in the last 9 years. It felt like they were living in a house and suddenly we decided letís just open the door and go and see the world of Pratigya again. So, it absolutely did feel like starting again from where we left off.
In all these years just like your character Pratigya you have also grown as a person and age-wise also, what are the changes you see now while doing the role?
With Pratigya and myself personally, the thought process that my character has, I do share the same. The principles, the morals but the age group and responsibilities that Pratigya has and there is a vast difference. In Pratigyaís world she got married and now she has kids, she is a lawyer now and she is not just a daughter-in-law and a wife, she is handling the whole house. She has a lot more responsibilities and she is the same Pratigya but like we all like to call it she is a 2.0 version. How being a mother has changed and what challenges it brings in a womanís life is what we have focused on. What not having children in the house does and the kind of challenges comes with it or the kind of happiness is what you will get to see in this universe.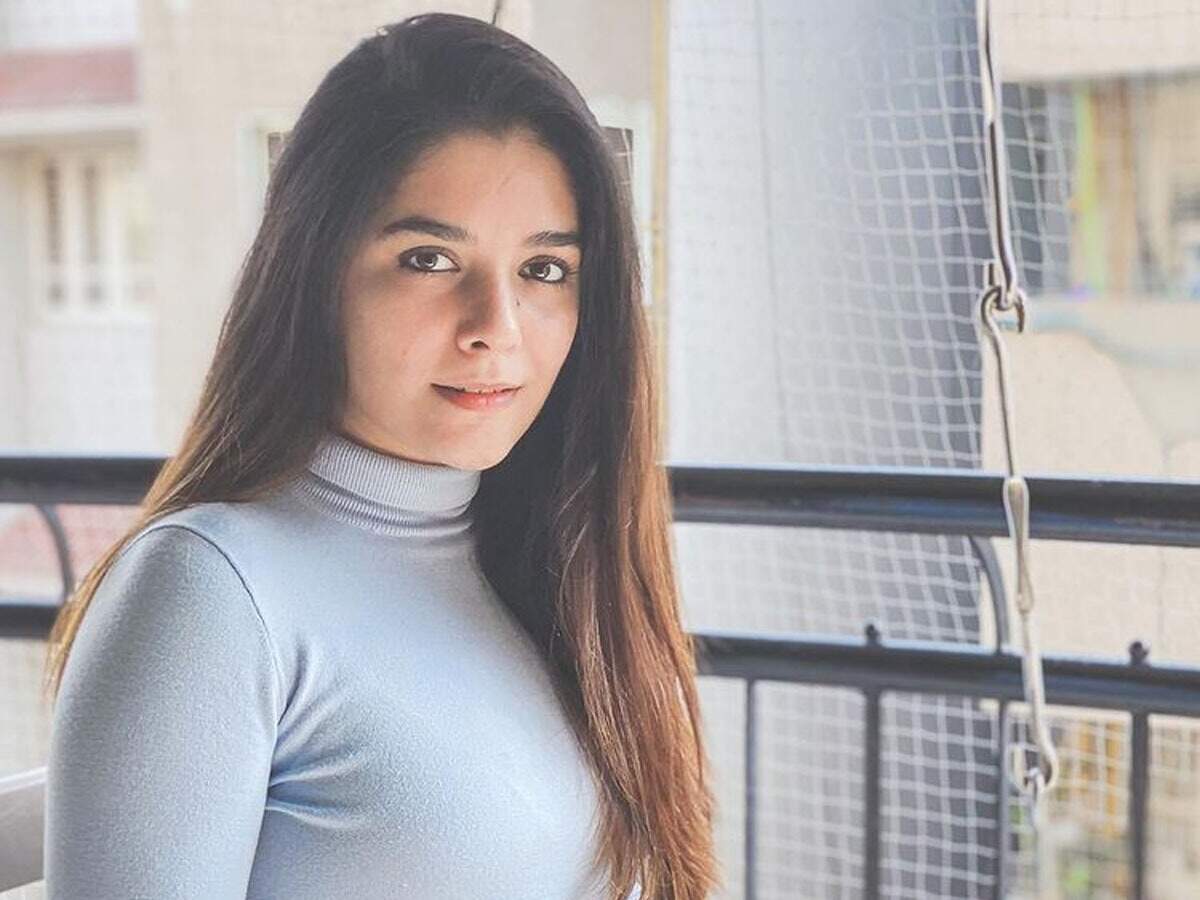 What are the new things and dimensions you have brought to your role of Pratigya this time?

Yes, I had to work upon it and I always had to as I said with Pratigya I had to play much older than my age. When I started doing Pratigya I had just turned 18 and I was playing a girl who is 23-24 who is getting married and living her married life and now she has kids and we are assuming is somewhere in her 30s and she has one 9 and one 7 year old kids again I am nowhere close to that. I have to sit and meet people especially now that I am playing a mother. It is driving from what I see my mother do or has been doing all her life to bring me and my brother up and instill all those values, showing the kind of patience. The tacts that she has used are the things that I inculcate and not just from my mother but every mother that I see who handles a situation with their child. Also, the kids who are playing my kids come with their mother on the sets so I see the mothers with them and how they deal with them and their bond, I often use that and their body language. It really matters it cannot for a second feel like those are not my kids. It should look equally convincing to me first of all and only then will be convincing to the audience. It does take a lot of conviction.
Continues...
I have been extremely lucky to have had an opportunity to play a character such as Pratigya so early on in my life. Although it did mature me faster than it should have and I am actually glad about that and women always mature faster than men around. I am glad I have had Pratigyaís character or someone like Pratigya to look up to myself apart from just playing her so she runs in my blood. She has always been there even after I finished playing Pratigya in season one. It has really helped me evolve as a person mentally, physically. From a child who had just sort of entered college to a woman who knows how to be tactful in all circumstances. The biggest change Iíve felt over years because of playing Pratigya and been in the industry for so long and being in the city on my own is that Iíve become a lot more patient, a lot more calm and thatís being the most important change that I have realised and felt. I am actually grateful for that.
You achieved immense popularity and success after Pratigya. But how was the phase post the show, did you get typecast?
After Pratigya went off-air two things happened. I did get typecast which happens with everyone. Because everyone understands that ok this is working we might as well encash it or make good use of it. My face due to Pratigya has always been associated with stronger characters, even today. My face is synonymous with Pratigya and I did Savdhaan India after. I did get stronger characters, roles and as much as I was happy about it, It also felt a little limiting for me because I was not getting different kinds of roles to play. I wanted different roles and shades. I have always looked out for options or characters or work that is different from what I have done last. Hence, in so many years I have taken my time after every project. After Pratigya got over I took my own time and did something which was extremely different. I did The Serial which was completely different. It was like a scripted real time. It was a brilliant beautiful show. After that I started doing Savdhaan India and it only made sense to do that show because if I had that strong face and had that calling then why not be a face of a show that was bringing awareness to so many people. I keep getting similar roles like Pratigya and I chose not to do them because I was looking for something different and then Roshni happened. Again it was a completely different role. I was getting to play a cardio thoracic surgeon who had studied from John Hopkins University in London and it was amazing as I was getting to learn so many new things. Hence, sometimes I tell myself that I am really glad that I am an actor and I get to play everything and everyone that I wish. But I donít have any regrets to not do the shows that were offered to me, to the shows I didnít do and to the shows I did do. I am happy with whatever and however happened.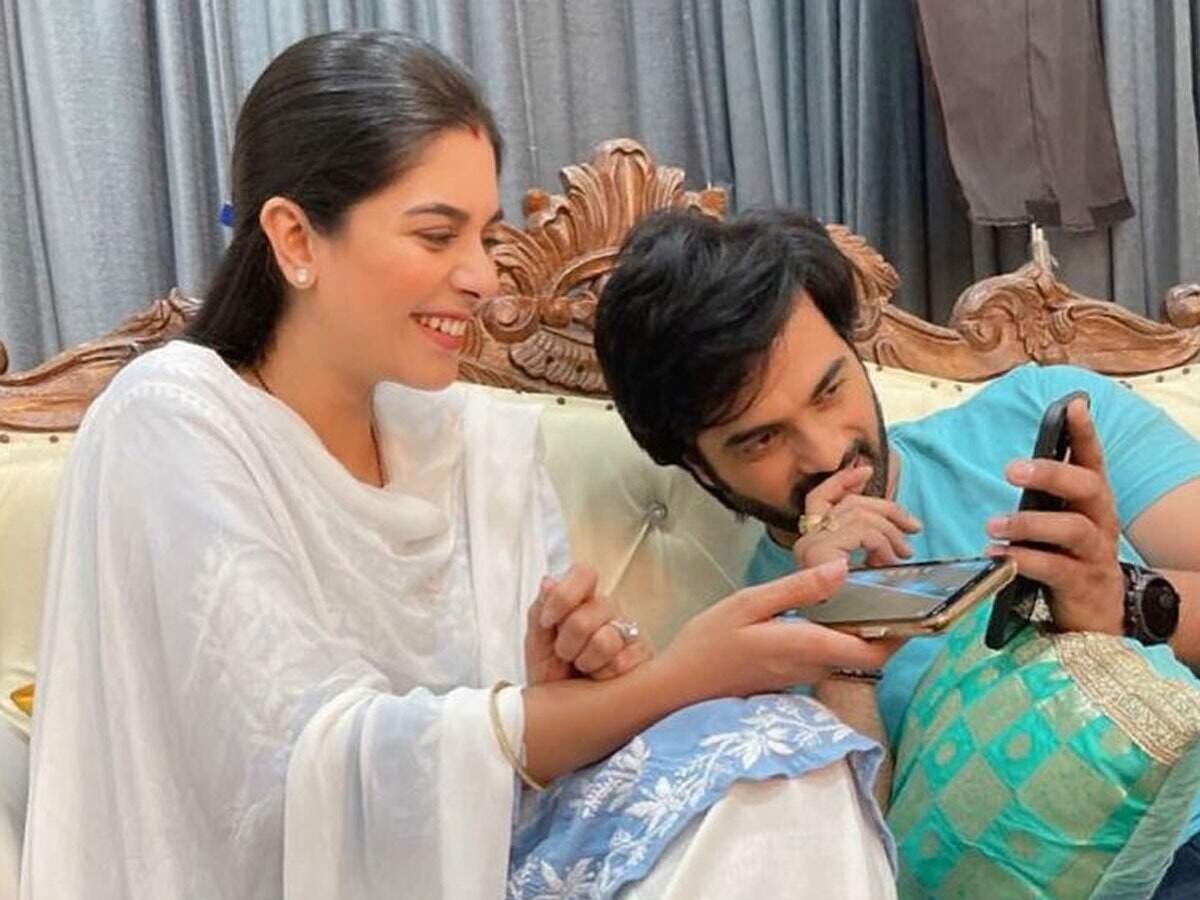 What was the reason to stay away from daily soaps, was it because you were offered similar kind of work ?

Yes, absolutely thatís the reason I stayed away from television as I was getting similar roles. After I did Roshni I again was not very happy with what I was getting or what was getting made out there. Itís just my personal choice, I didnít like the shows that were offered and I wasnít feeling challenged enough and I donít believe in working just for the sake of money. Otherwise I would have done so many shows as my friends keep saying you should just do it. I canít. I just sat and waited then I realised If I want to do something different, Iíll have to make it for myself. I started looking for ads, it was different and I had never done ads. Web was just starting and nobody even knew about it. While I was doing all this I came across the makers of SIT. I loved their series so much that I met them at a party and just went gaga about them. I gave a 10 minutes monologue to them and they were pretty enamoured by seeing how much I loved their show. Funnily, they were making a new series and they offered me a role and before Chhavvi Mittal could even complete the line, I said I will do it. Because for me personally if I like to watch something only then I would like to be a part of it. For me that contentment is really important. I am happy and itís been five years I have been associated with them. And while I was searching for more work then shows on OTT and Kedarnath happened at the same time. I was glad that I could try my hands at different characters and things.
But was there ever a point when you felt to give in and accept the same monotonous work out of financial or other pressures?

Two things thankfully I have been really smart with my money and finances rather than my father has been smart. If it would have left up to me, I would have blown up all my money. Iíve had a good support system. My father made me understand the exact rainy day situation that you are talking about. Finance till date has never been an issue, it was well managed but also there has not been a single month where Iíve not worked even when I was waiting. Because earlier with Savdhaan Indian and everything, Roshni happened, after that I started doing web so every month I was shooting three-four episodes and then I was also doing a lot of ads in the middle. Then I would do episodics, I may not have done daily soaps but I did episodic. So by Godís grace that waiting actually I never had to not wait. Yes, waiting to get the work which I exactly wanted to do was very trying and testing and it did test my patience. But it taught me exactly what everyone else goes through in this industry. It doesnít matter how much work you have done, or what is the kind of stardom that you have achieved or how successful you have become, you are always going to be a struggler in this industry. Itís good to struggle like that. Everyone has different levels of struggle. I wouldnít even call this a struggle; it's actually a privilege to wait for the kind of role you want to do. The waiting period taught me a lot. I am glad I waited because at least I got to do the kind of work I wanted to do.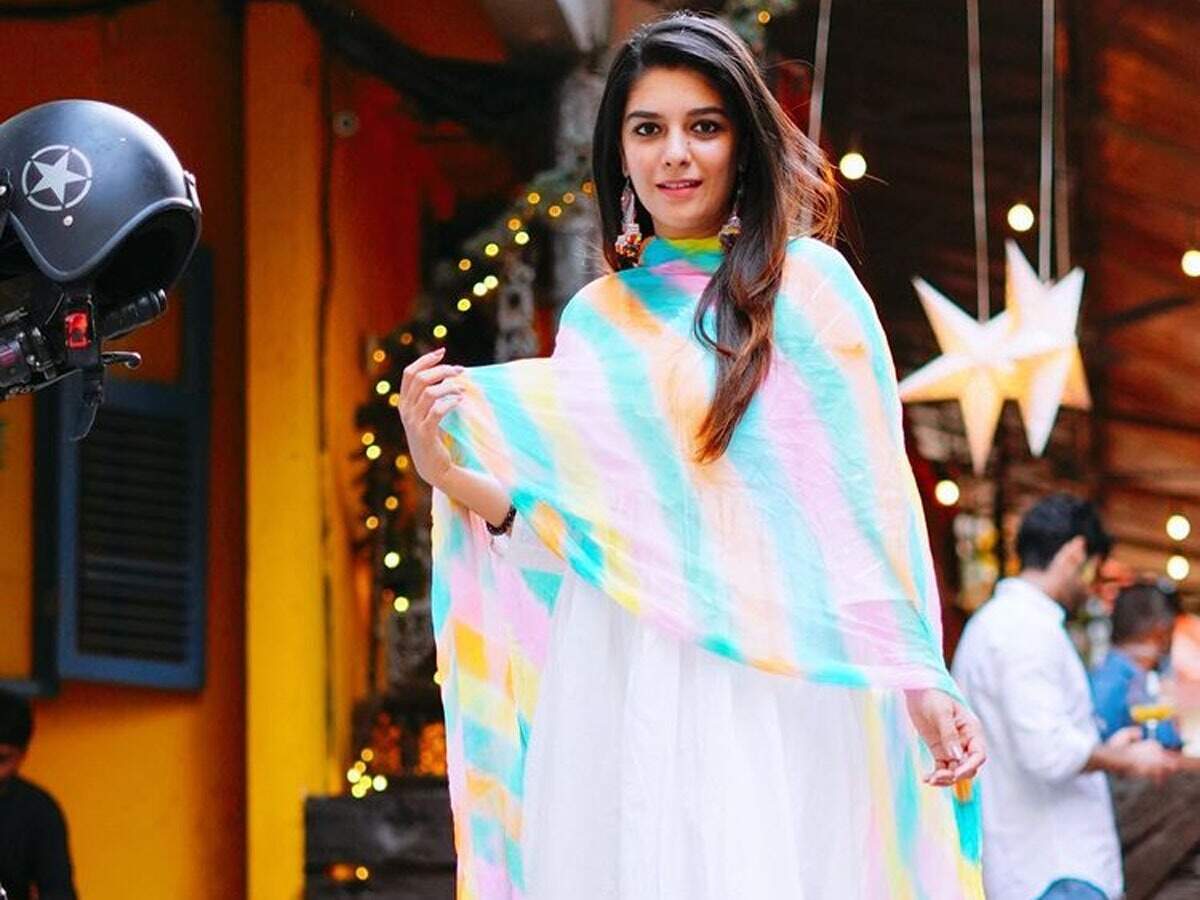 How were your beginning days? Was it a smooth sailing one or you had your share of ups and down and rejections?

The beginning was actually a smooth sail. Ups and downs or rejections all of that happened throughout the career after. In the sense, the kind of ups and downs and rejections I have had is the kind of privilege that I have had to say no or to opt out or I havenít been selected for the kind of role I wanted to do. So those are the kind of rejections or the ups and downs I have faced but I started easily because I came to Mumbai with work and for work. I came to Mumbai after I was finalised for a role. It made things easier. After that show got over there was one month where I was lost because I didnít know what to do. Since I donít belong to a film background, I am the black sheep of the family. People in my family are so academically strong. We have doctors, MBAís, Engineers in my family and here I am an actor so there wasnít ever a plan or even a passing thought that I will ever be an actor. I became an actor and I did my first show (Kitani Mohabbat Hai) and after it got over I was lost as I did not know what to do next, should I go back to college or should I not. In that one month I was giving an audition and I didnít even want to give an audition for this show that was going to come on Star Plus, where it was about an Allahabadi family so my friend just dragged me. My friend and I would share auditions like I would tell her I have these three, you have four letís give all seven auditions. And she was auditioning for Pratigya and she dragged me along. I told her I donít want to do it. I donít want to talk in this language and I was not sure but the casting director insisted and I gave the audition. Two days later I was called in for the role.
How difficult was it to convince your parents to let you try your luck in the showbiz industry?

Yes, education was important but thankfully my family never put any pressure on me that because everyone is academically very strong you will also have to do it. I am very happy because thatís why I have been able to be an actress today. It was never difficult to convince my parents. When I was offered a role I told my parents it took a little convincing because my father was concerned about my education. He was like first to finish this and acting can happen but I explained to him that I have got this opportunity today and it might not happen tomorrow. I didnít want to let go off my chance and my father understood. I was never inclined towards acting. When I got the opportunity then I realised that this is something that I am really good at and I loved it. By then I was not even sure what I wanted to do with my life and acting happened and I became clear that it is my career path.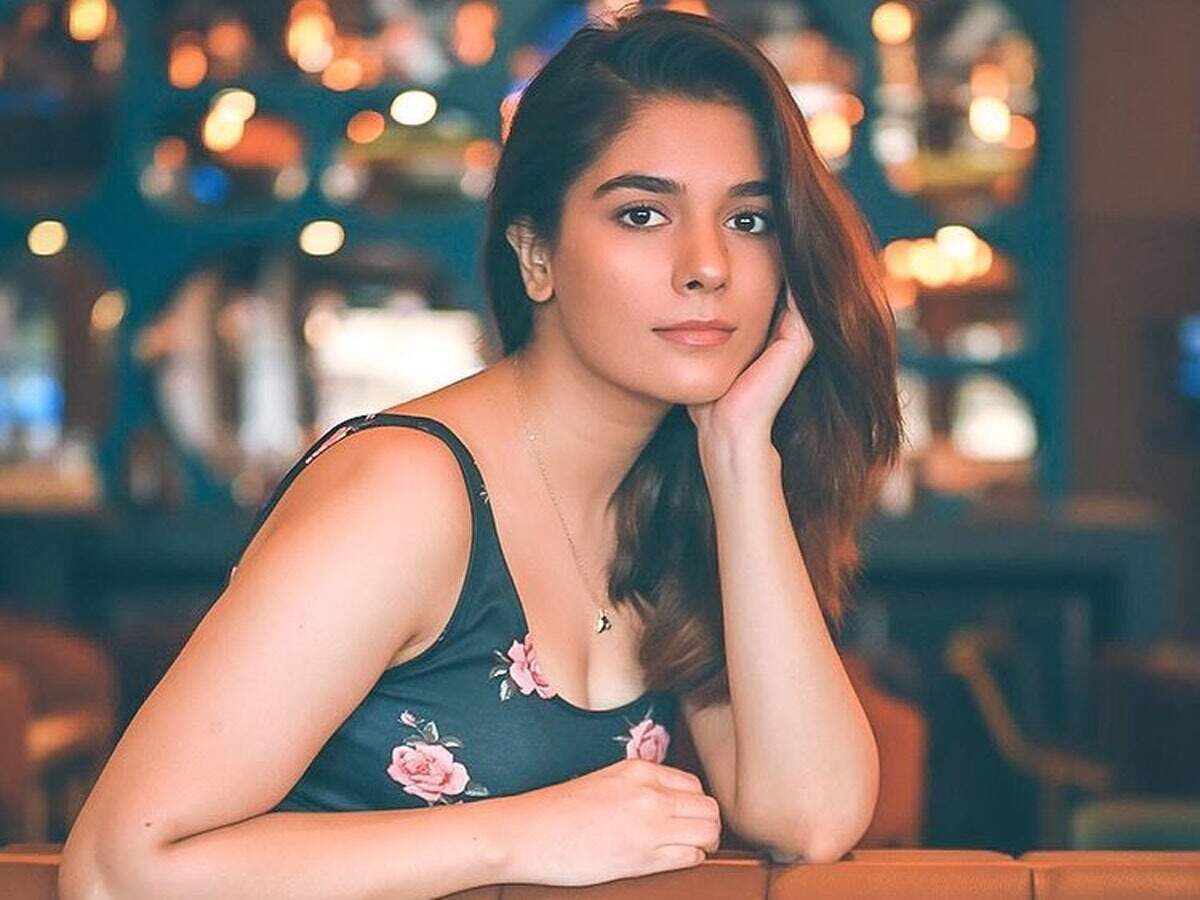 Since you were part of a show like Pratigya. What do you have to say when Television is termed regressive?

I tell you what it is as simple as this, what works gets made. Whether it is supernatural, fantasy or kitchen politics, joh bikta hai Woh dikhta hai... I feel there shouldnít be an issue with that. Everyone has complaints that TV only makes these kinds of shows but my question is why it is being made because there is an audience for it. Why wouldnít the networks make them? It is a business for them. They are making money because people are watching them. I donít see an issue with that. Not just our industry I think Hollywood, Bollywood, Tollywood whichever industry you see they all have supernatural-shows. I donít see a problem with shows revolving around kitchen politics being made also which are considered regressive, they are made because people like watching it. People like watching it because thatís the truth of our nation. They relate because they know someone in their family or relatives have gone through it. Hence they watch it. I donít know why people call it regressive if they want to give this term. I would say first start changing the oppression that is happening in society. Then probably people would not want to see it because it wonít be happening with them and they wonít be able to bear it anymore.
Do you take social media followers seriously? And being a celebrity do you use it consciously?
I donít take my social media following very seriously because if I did I would have had more followers. And I think no one should because it stresses you too much. If you keep thinking about gaining and losing followers or I need to put so and so pictures, you canít do that. It's not real life. What you see on social media is not real life. For most people for whom content, creativity and quality matters will not bother about how many followers you have. People know who they want to select and where talent matters, talent mostly gets selected. Yes, I do use my social media page as and when required to do things like public awareness.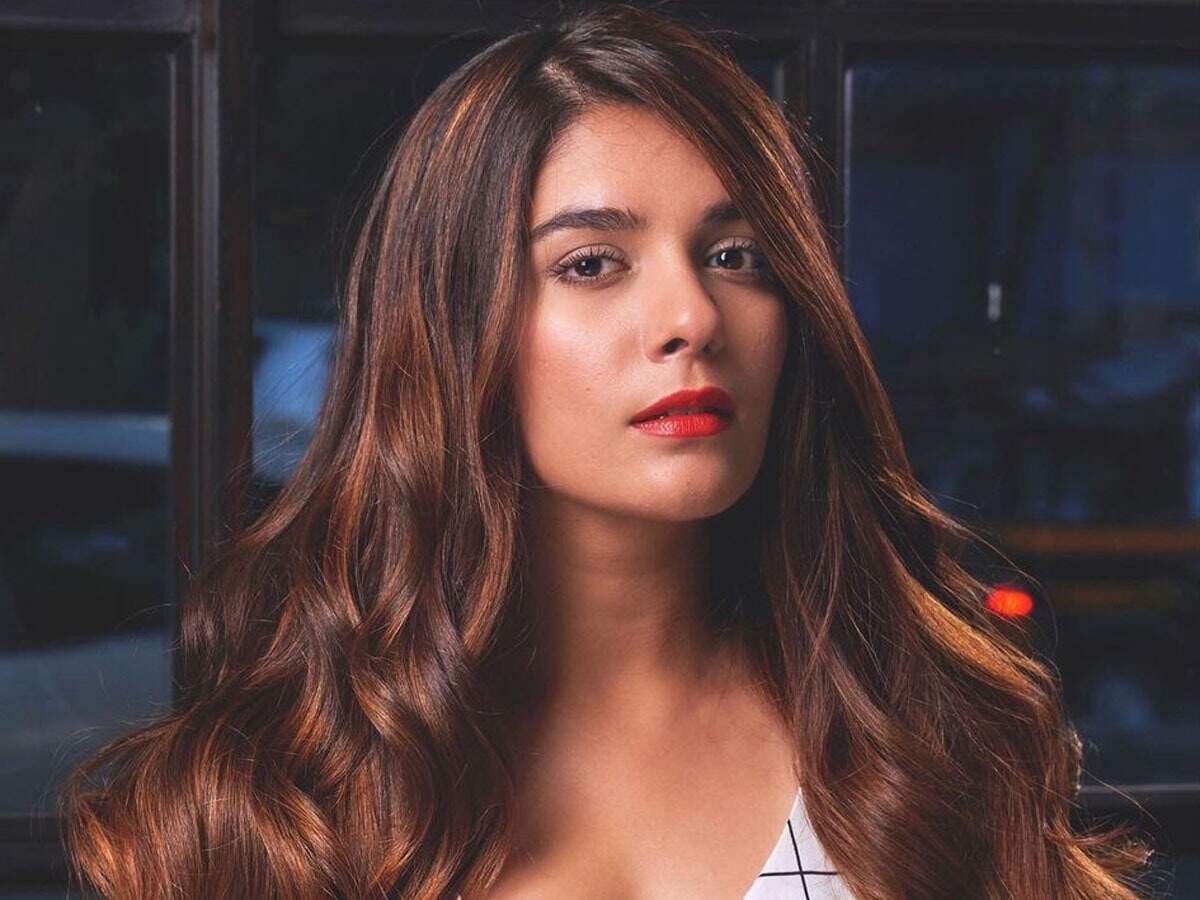 Celebrities are often being trolled, how do you deal with it?

Of Course I have dealt with social media trolling not as much as other women have but it is part and parcel of being a celebrity and you have to take it with a pinch of salt. Initially, I used to get really bothered very much. Even if one person would have written a nasty comment it would just ruin my day but through years and with time I have become a tough skinned because of these trolls and I donít take them seriously. I donít have tolerance anymore and I donít have patience for them. I instantly delete and block them. I donít want this kind of trolling and negativity in my life.
We recently saw you helping out your ex- Raj Singh Arora when he wanted to travel to the US to meet his family. You two seem to be proving the saying 'Exes can't be friends' wrong.
We donít care about what the saying is we have a bond of over 11/12 years and it will always stay and we will remain friends. He is always going to be my family and his family is always going to be mine. He needed help in something and if I could I did instantly. I would do it for anybody in need. Of course if it is him even more so. We are mature people, things are not always going to be bad and it isnít between us. And I am glad that it was that way.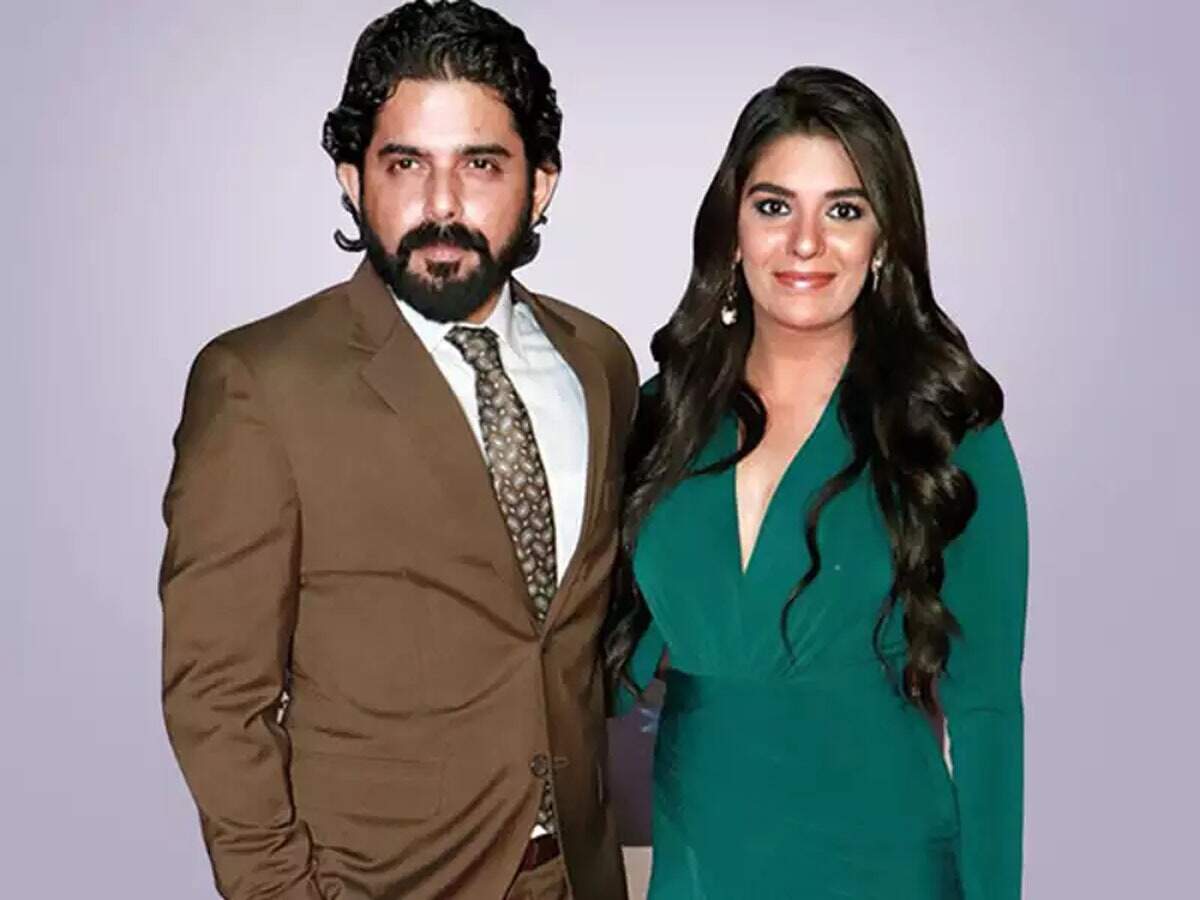 Was there any bitter moment when you two were parting ways?

It was a mature decision between two people and thatís all that happened.
Pooja Gor Stars Unfolded Page:
https://starsunfolded.com/pooja-gor/
Instagram ID:
https://www.instagram.com/poojagor/?hl=en
WikiPedia Page:
https://en.wikipedia.org/wiki/Pooja_Gor
Twitter ID:
https://twitter.com/poojaagor?lang=en
Blogs:
https://serialactresshot.blogspot.co...pooja-gor.html
Blogs
http://newsinformeds.blogspot.com/20...riend-raj.html