Kannada television is set to witness a new reality show which is all about real-life couples. Titled 'Raja Rani', the reality show is said to be a
romantic-comedy game show involving 12 celebrity couples
. Raja Rani is based on couples, who despite their differences find their way for a successful and happy married life. Here is the list of couples who will be a part of the new reality show.
​Chandan Shetty-Niveditha Gowda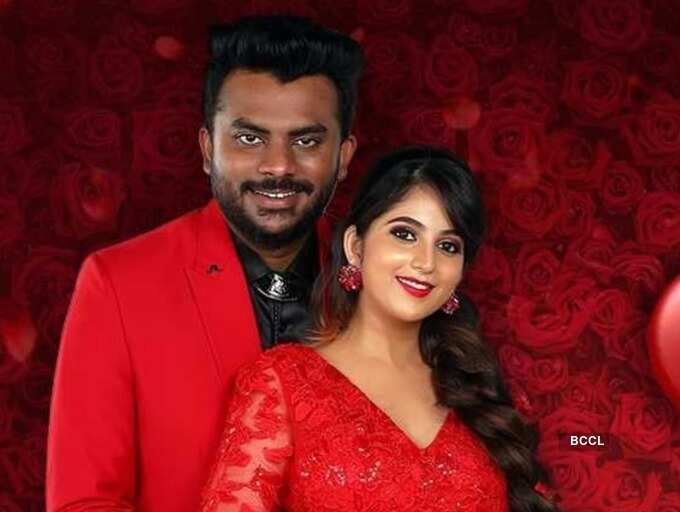 After their stint in
Bigg Boss Kannada season 5
, Chandan and Niveditha will now be featuring in the new reality show for the first time post their wedding. Speaking about the same with ETimes TV, Chandan said, "
After bagging the title of Bigg Boss Kannada Season 5, I was very skeptical about participating in a reality show as a contestant again. But when I was told that Raja Rani is a couple-based reality show, I felt why not give it a try. Hence, I gave a nod
."
​Neha Gowda-Chandan Gowda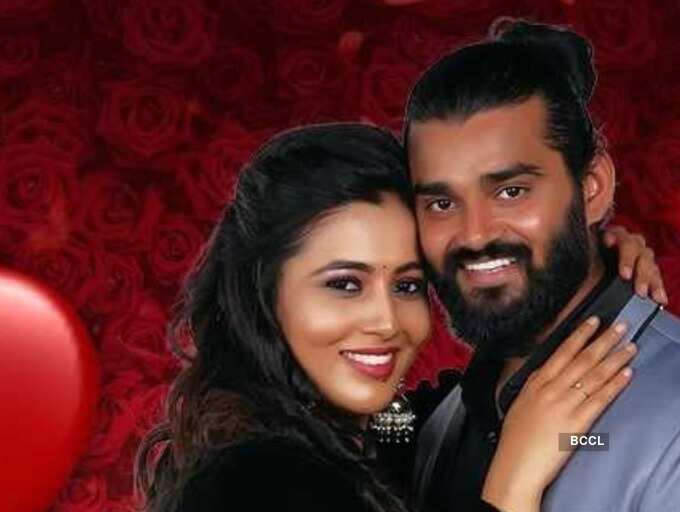 Actress Neha Gowda, who was last seen as '
Gombe
' in
Lakshmi Baramma
, is all set to be back on Kannada television. The actress will now be featuring in a new reality show 'Raja Rani' along with her hubby dearest Chandan Gowda. "
I am excited to shoot with my husband Chandan, who is not from an acting background. Besides our normal wedding videos, this is the first time my husband is facing the camera on-screen, that too in a couple-based reality show. He is equally excited and nervous as I am
," shared Neha in an interview with ETimes TV.
​Harini-Sreekanth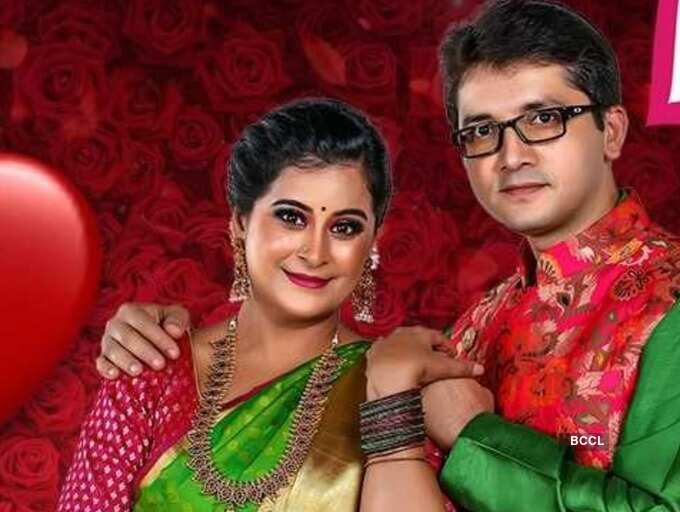 Mithuna Raashi actress Harini Sreekanth aka Girija seems to be excited about being a part of
Raja Rani.
Talking about it, she said, "
Raja Rani is a very different show and it's based on a real-life couple. This actually excited me because I could share the stage with my husband. I am very happy. In the same way, my husband is also very supportive. In fact, we are always up for taking up new ventures which excite us.
"
​Roopa Prabhakar-Prashanth Seshadri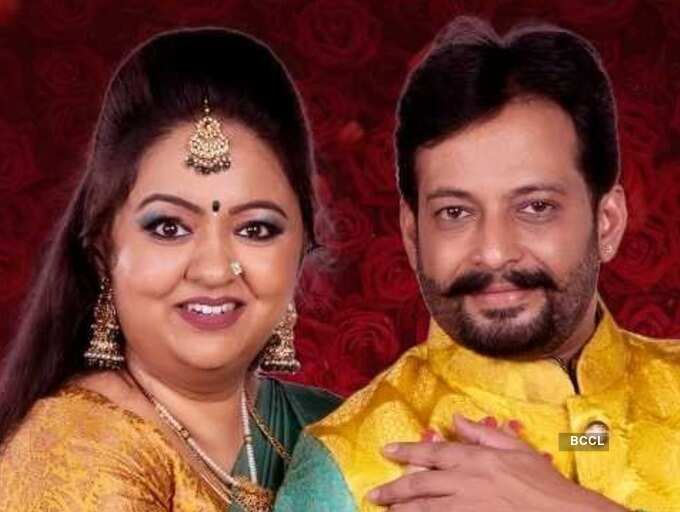 Fondly known as Silli and Palli of the iconic TV show '
Silli Lalli
' fame, real-life couple Roopa Prabhakar and Prashanth Seshadri are gearing up for their stint in the new reality show Raja Rani. While the couple will be seen together on-screen after a long time, ETimes TV got Roopa talking about the show. The actress said, "
Although Prashanth and I have acted together in a few projects, Raja Rani is special because it is for the first time we will be seen together as a couple on a TV show post marriage. So, we are excited. In fact, many do not know about our marriage, too. There is always this confusion that I am married to Papa Pandu fame Vikram Suri and Prashanth is married to Silli Lalli fame NML aka Namratha. I feel this reality show will clear all the confusion. It will put an end to all the confusion
."
​Deepika-Akarsh (Evicted/Eliminated)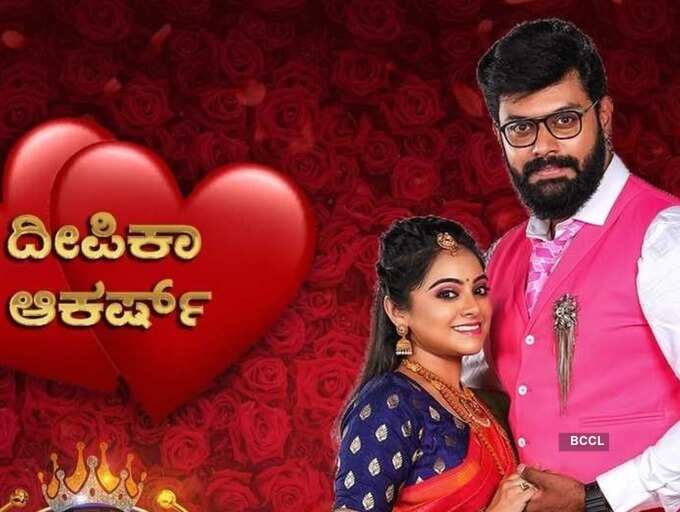 Deepika and Akarsh, who were last seen together in the daily show '
Kulavadu
', are back onscreen. The couple will now be seen together in a new reality show. The couple has often been in the news of late. From setting major couple goals to leading a happily married life, the coiple is surely living their life to the fullest.
Raju Talikote and his two wives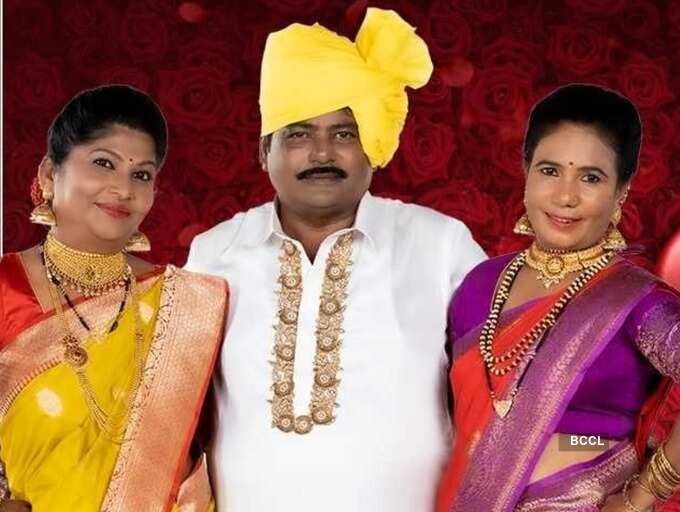 This has to be undoubtedly one of the most special jodis of the reality show. Former
Bigg Boss Kannada season 7
contestant Raju Talikote along with his two wives Prema Kallur and Prema Sindhnur will be among the celebrity couples participating in Raja Rani. The trio shares a great bond and is leading a 'happily ever after' life. Raju told ETimes TV that he is happy to be a part of Raja Rani.
​Anu-Aiyappa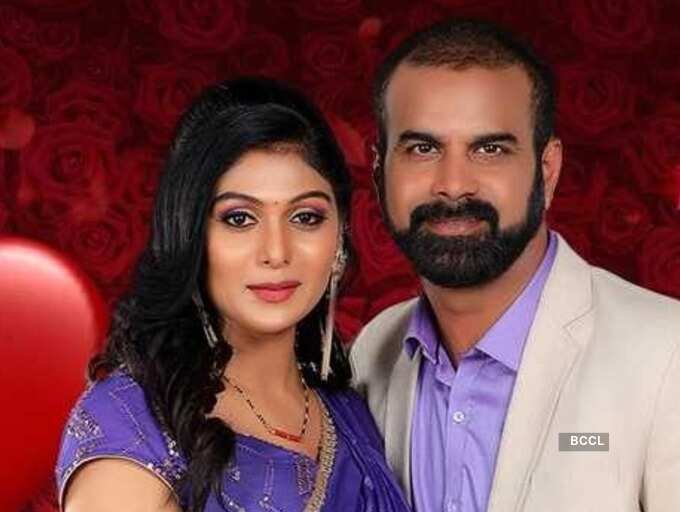 The cricketer-actress couple is set to entertain the viewers with their sizzling chemistry. The couple got married in 2018 and are head over heels in love with each other. Raja Rani is the first reality show the couple will be appearing.
​Pavan Venugopal-Suman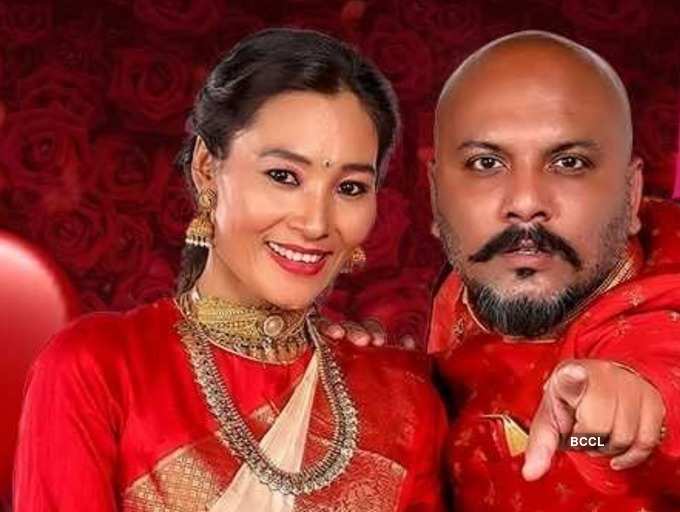 Popular standup comedian Pavan Venugopal is up for a new project in his career. The artist who entertained everyone with his rib-tickling jokes on various platforms will be a part of Raja Rani as one of the contestants. He is accompanied by his wife Suman in the show.
​Ishitha Varsha-Master Murugananda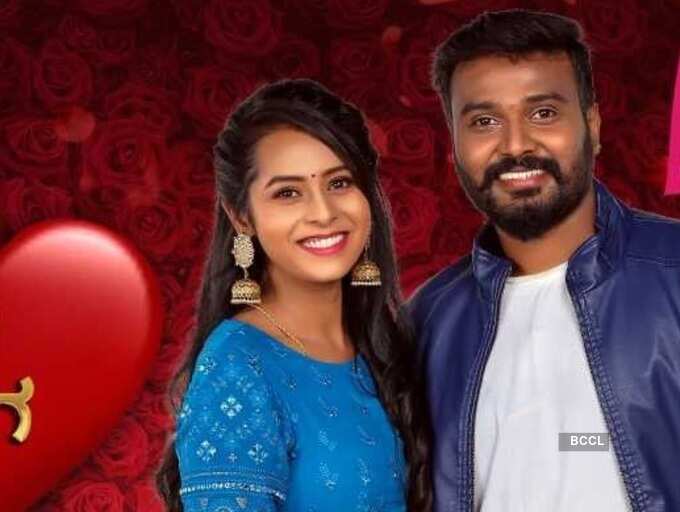 Celebrity couple actress Ishitha Varsha and choreographer Muruga are yet another couple who will be a part of Raja Rani. This will be the first time that the couple will be featuring together on-screen. While Ishitha is known for her on-screen performance as 'Maya' in
Agnisakshi
, Muruga is a well-known choreographer and owns a dance troupe that performed in popular television events.
​Sowmya-Praveen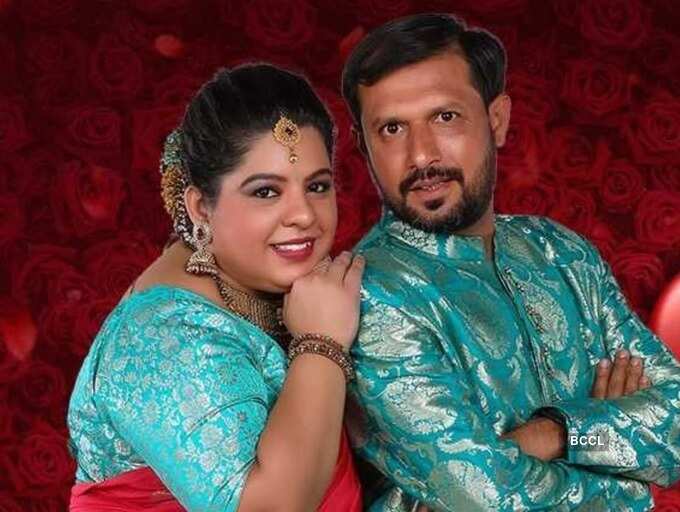 Sowmya as a contestant in the comedy show Majaa Bharatha won the hearts of millions with her extraordinary performance. Post her success in
Majaa Bharatha
, Sowmya will be making her presence felt in the new reality show along with her husband Praveen.
Sameer Acharya-Shravani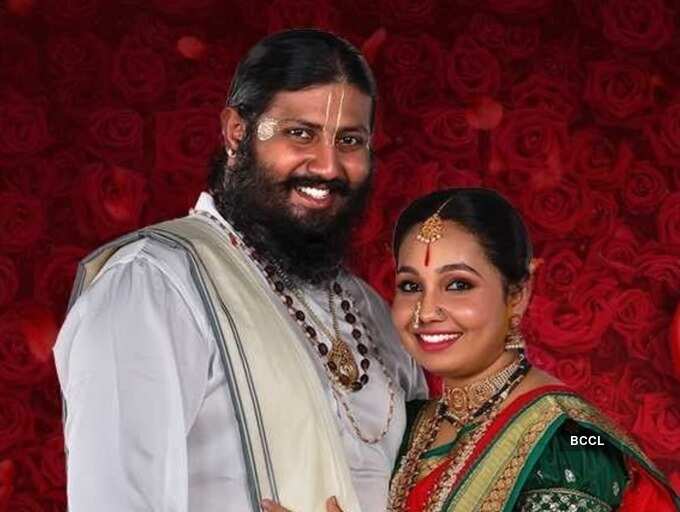 Sameer's love for his wife Shravani had been much talked about ever since he was a part of Bigg Boss Kannada season 5. The couple is now gearing up for a new adventure in their life with the show Raja Rani.