TOP Controversies:
Akashdeep Saigal-Mahek Chahal -Akashdeep also known as Sky was known for his loud behaviour and fight with inmate Mahek Chahal. Sky, who got into a spat with Salman Khan on the show, recently accused the Sultan actor of destroying his career. Akashdeep hasn't been seen on screen ever since his stint on the reality show. When asked if he had moved on from the infamous spat he had with Salman Khan on Bigg Boss? Sky said, "Totally! But I don't know if he has. I never hired any PR to destroy a career. I don't have a petty mind. I don't take 10 people along with me to make myself seem more powerful."

Akashdeep takes on Mahek on Balbir
The girl's arrogance was at its peak on the show when Akashdeep blurted things like, "Maine tujhe logon ko nauchte hue dekha hai. (I have seen you scratching people)" Shouting at her, he questioned, "Balbir ko jaanti hai ke nahin? (You Know Balbir or not?)" Threatening her saying, "Aage bataaon? (Shal I tell more?)" he quipped, "Mahek, Preeti, jo bhi tu hai…. (Mahek or Preeti, what ever your name is)" hinting Mahek might have another name we aren't aware of. Why did SKY mention "Goa"? "Goa – Priti – Balbir – scratching"… the sequence sounds like something is not right . Gosh! Or is it a simple matter, her name is Priti Chahal and Balbir is her ex boy friend?
About her Mahek Chahal:
Mahek Chahal (born 1 February 1979) is a Norwegian actress and model of Indian origin who appears in Bollywood films. Chahal was a contestant on Bigg Boss.
Chahal made her Bollywood debut with a lead role in the movie Nayee Padosan (2003).

She also featured in an item number in the movie Chameli (2004). Chahal next performed in a Punjabi movie Dil Apna Punjabi (2006)and had supporting roles in the films Wanted and Main Aurr Mrs Khanna (2009).

She did an item number in the movie Yamla Pagla Deewana. Chahal featured in the Norwegian reality television show Fristet (2011).

She also starred in Karar: The Deal (2014). Chahal launched her clothing line Mahek Chahal Clothing in Norway. She was also a contestant on the reality television show Bigg Boss 5 (2011) and Bigg Boss Halla Bol (2015)Exclusive - Mahek Chahal on the split with Ashmit Patel and 'Khatron Ke Khiladi 11': He wasn't the right person for me but I've healed myself.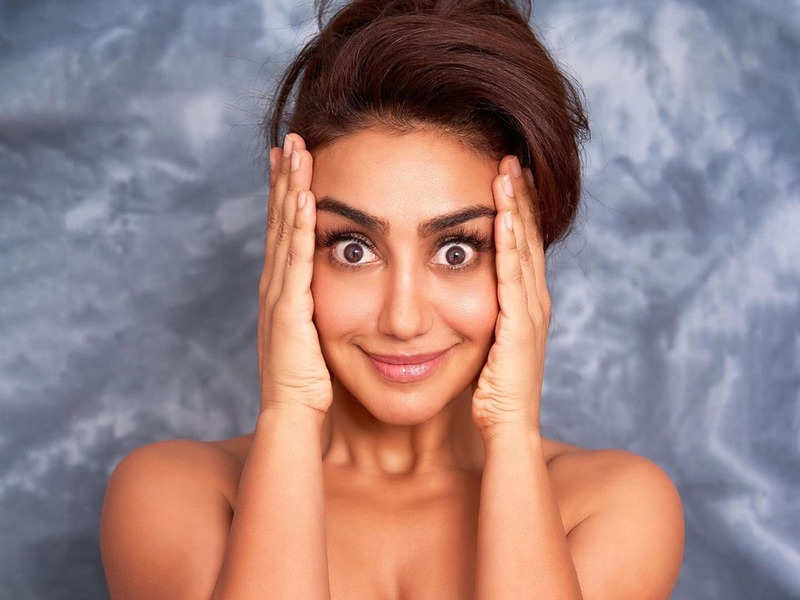 Mahek Chanhal is a bundle of excitement as she's packing her bags to fly out to Cape Town for '
Khatron Ke Khiladi 11
'. In a candid interview with ETimes TV, Mahek went down memory lane and spoke about the difficulties she's faced in her career which began rather promisingly with 'Nayee Padosan' in 2003. And of course, we spoke about her break-up with Ashmit Patel and yes, even 'Bigg Boss 5' wherein she ended as a runner-Up.
Excerpts from the conversation:
Is your mother worried that you're headed to CapeTown for 'Khatron Ke Khiladi 11', which if you agree, is a dangerous show?

Yes, she is worried. She is worried, she feels it's risky. She's worried also because there's COVID. But I know the channel will handle it well, it's the 11th season. Well, I have a very unusual phobia. I am very scared of birds. I don't know why but I don't like birds. I get very scared when they fly and make sounds. Snakes, tigers and crocodiles are okay but birds are a no-no for me. I hope I get over this phobia in Cape Town as I may be asked to handle something about them in KKK 11.
You started your career in 'Nayee Padosan' in 2003. 18 years down the line, do you think Bollywood has given you your due?

I don't think it's about the film industry. Maybe I didn't get the right scripts. Maybe I didn't work hard enough; my Hindi wasn't too good and I didn't socialise either. Even today, I am not strong on social media, which seems to be the need of the hour. I would take the blame on myself. And let's not discount the luck factor. But with time, I have become not just mature but also confident.
Did you face a lot of rejections in auditions?

Of course, rejections are a part of every actor's life.
Was there a time when you felt that you should switch over to some other profession?

Yes, it happens. It's natural in circumstances which aren't favourable for you. But today as I said, I have become more confident. This has translated into work and I am getting a lot of offers.
Comfortable with explicit kissing and lovemaking scenes, which are common on OTT?

Hollywood actors do such scenes, but we don't object to that. Aren't we actors too? Things like kissing etc can be aesthetically done.
Cuss words? Comfortable using foul language which has become common parlance in web shows?

It depends on the character you are playing. If she is coming from a certain place where people speak like that, then I need to study their mannerisms and get into the skin of the character in question. I can't say 'ye nahi bolungi, woh nahi bolungi'
After 'Bigg Boss 5', we thought you will hit TV in a big way. But you didn't capitalise on that phase either...

You are right. You have to work hard enough in the acting profession. Maybe I didn't. Besides that, I didn't want to do fiction shows, which were being offered to me. Again, I blame myself.
Do you blame yourself when it comes to your split with Ashmit Patel?

Not at all. I chose to walk off. When you start living together and spending more time with a particular person, you get to know the real him/her. I don't think that Ashmit was the right person for me.
The period post break-up must have been difficult. Who rallied around you?

My friends and family stood by me. I shared my issues with them. I was in Goa for a year. Owing to the lockdown, I would come down to Mumbai only if required. I spent a lot of time with nature in Goa; nature has a calming, soothing and healing influence on me. Time heals everything and this time was no exception. It was not easy as there was no work during COVID; so your mind tends to keep thinking the same thing. But I have finally healed myself.
Your break-up with Danish Khan is in the public domain. You parted ways with Ashmit too. Wary of falling in love again?

(Laughs) I like love, one is lucky if he/she falls in love. I am sorry for those people who are depressed and don't get love. I am looking for love again.
Would you have gone to Goa during COVID if Ashmit and you hadn't broken up?

No, I wouldn't have gone to Goa then. It just fell into place. I feel very relaxed when I'm in nature. I was getting a lot of anxiety staying in the same apartment.
Where do you see yourself at the end of KKK 11?

I want to win it. I see myself as a changed person, maybe it will change my career too. And, I am looking forward to making some good friends in the show.
Tempted to ask you if you made friends in 'Bigg Boss 5'?

Yes, largely with Lakshmi Rai and Siddharth Bharadwaj, Also, Akashdeep Saigal whom I had a lot of fights with, is now fine with me; we are quite cordial to each other.
Mahekk Chahal Life Matra
Actress Mahekk Chahal, who is currently shooting for the stunt-based reality show "
Khatron Ke Khiladi 11
" in Cape Town, had some instant pop philosophy to spare in Friday's Instagram post.
"Life isn't perfect but your outfit can be," Mahekk wrote along with a picture where she is dressed in an all-black playsuit. She completes her look with hot-pink lipstick and a ponytail.
Mahek Chahal's Social Media pages, ID's:
Instagram
Here
https://en.wikipedia.org/wiki/Mahek_Chahal
Twitter
Here
https://starsunfolded.com/mahek-chahal/
https://www.imdb.com/name/nm1393287/
https://wikibio.in/mahek-chahal/
https://wikifolder.com/mahek-chahal/