VJ-turned-actresses Vaigha and Maheshwari to join Mahasangamam episodes of Amman and Mangalya Sandhosham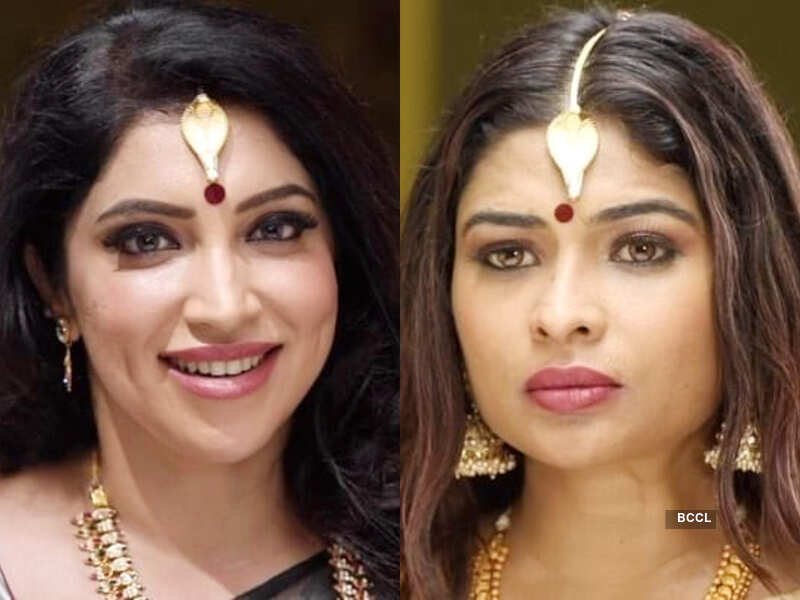 VJ-turned-actresses Vaigha and Maheshwari to join Mahasangamam episodes of Amman and Mangalya Sandhosham
Fans of the show Amman and Mangalya Sandhosham will have new additions as VJ-turned-actresses Vaigha (Vasuki) and Maheshwari join the Mahasangama episodes.
The Mahasangamam episodes of Amman and Mangalya Sandhosham are already on air from May 10.
As per the new storyline, Sakthi (played by Pavithra Gowda) and Nithya (played by Lakshmi Priya) coincidentally meet at a temple (Naga Kovil). Following this, there will be many unexpected twists and turns in the lives of Sakthi and Nithya.
Commenting on her cameo appearance, actress Maheswari said, "I am thrilled to be part of the Mahasangamam of two popular fiction shows, Amman and Mangalaya Sandhosam. It was an enriching experience to work alongside an energetic cast of these shows. My cameo character is sure to bring an unconventional twist to the entire plot of the Mahasangamam and I believe that viewers will enjoy my cameo on the show as much as I did while filming it."
Talking about her special cameo, actress Vaigha Rose said, "I was beyond thrilled to play a cameo role in the Mahasangamam episodes of Amman and Mangalya Sandhosam. It feels wondrous to be a part of an involving storyline and excellent cast and crew. Having put a lot of heart into the show, I hope that the audience will shower their love and appreciation for my character and enjoy the Mahasangamam".
Amman features Amaljith (as Eshwar), Pavithra Gowda (as Sakthi), Avinash (as Aravind), Jennifer (as Sharada), Shubha Raksha (as Gandhari) and others.
Mangalya Sandhosham features Arun Padmanabhan (as Tarun), Lakshmi Priya (as Nithya and Nayanthara), Keerthi Vijay (as Deepika), Sangeetha Kalyankumar (as Thulasi) and others.