Anchor Ravi recovers from COVID-19; gears up to shoot for 'Comedy Stars'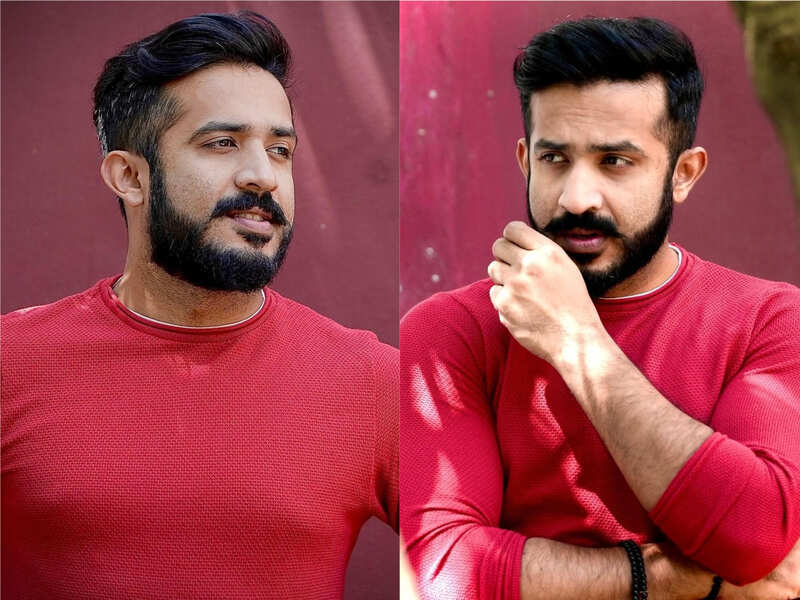 (Photo: Instagram)
Anchor Ravi, who tested positive for Coronavirus recently, has successfully recovered. The actor is now gearing up to shoot for his show 'Comedy Stars'.
Sources close to the actor confirmed that Ravi tested negative for COVID-19 a couple of days back and he is prepping up to resume work. However, an official confirmation from the ace TV host is awaited at the moment.
Ravi will soon participate in the upcoming shoot schedule of the show as the makers are trying to create a content bank. The show is judged by Sekhar Master and Sridevi Vijaykumar. The show also features anchor Varshini Sounderajan, Chammak Chandra, Avinash, Lasya Manjunath and many others.
Recently, Ravi also stepped into the shoes of his colleague Pradeep Machiraju as a host for the ongoing season 5 of Drama Juniors as well. Notably, Pradeep has also recovered from COVID-19 recently while his father passed away recently due to COVID-19 related complications.
Ravi will introduce Drama Juniors 5 judge Renu Desai's daughter in the upcoming episode of the show. Renu has shared the teaser of the show and thanked Ravi for the same while the latter replied, "Shes the cutest & the most adorablest Glad that I introduced Aadya on Television (sic)".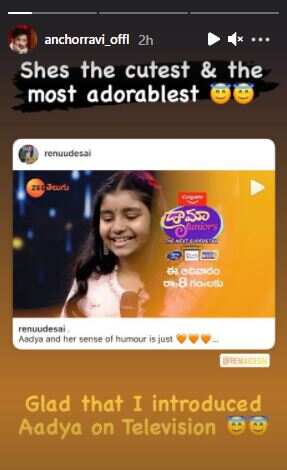 Besides, Ravi is also co-hosting the show Happy Days which also marks the debut of BB Telugu 3 fame Ashu Reddy as a host.