Exclusive! Despite testing negative for COVID, I still haven't got back my sense of smell and taste and it is frustrating! Abrar Qazi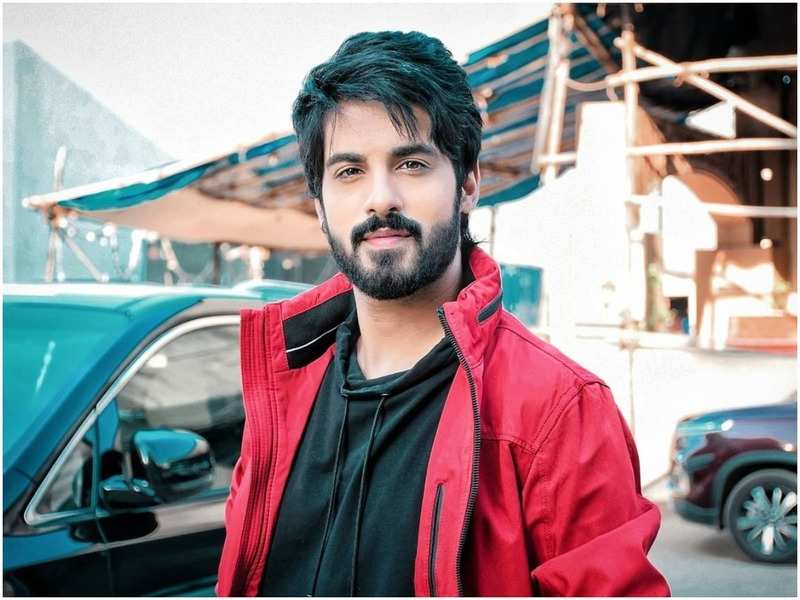 Abrar Qazi (BCCL)
Little did Yeh Hai Chahatein lead actor Abrar Qazi realize that what he was thinking to be a Holi sequence hangover would turn out to be COVID-19. "I clearly remember that after wrapping up the Holi sequence in my show Yeh Hai Chahatein, when I woke up the next day, I had a bad body ache and all my joints were paining. At first I thought it to be a normal thing since I had played Holi with water while shooting for the sequence on the show but when I woke up and took a shower I started shivering badly and it is then I realized this is not normal and went to the doctor who asked me to get a few tests done, including COVID. And as luck would have it I tested positive for COVID. However, the strange part was that despite shooting in close proximity with me , the female lead of my serial, Sargun Kaur Luthra, tested negative, which is a good thing also. But it is very difficult to understand how this virus is behaving," shares Abrar, adding, "Thankfully, my mom had come from Jammu and Kashmir to stay with me. Though I had isolated myself in another room, her sheer presence in another room was a big support system for me. And thankfully she was fine and was taking care of me in whatever ways she could. As far as passing my time in the room during quarantine is concerned, I watched as many
web series
and movies as I could." And now the Gathbandhan actor is happy to have tested negative for COVID. "Finally after 12 days of staying in isolation, I have tested negative for COVID. I am actually relieved that the crucial days have passed without anything major happening to me. But I still haven't got back my sense of smell and taste and it is frustrating, rest everything is fine," he shares.
Ask him about his plans of resuming shoot of his serial and he says, "I am all set to go back and shoot but the present sequence shows me being kidnapped. So whenever I am asked to resume, I will."
The Laila Majnu movie fame actor says he is getting a lot of offers for other projects but is unable to accept them. "I am getting some lucrative offers for the web but I am not able to say yes to them at the moment because of my commitment to this show. Once it ends, I will move on to other projects. but as of now I am enjoying working on the show," he says as he signs off.
End of the article