The Big Debate: Is 'Indian Idol 12' scripted? Ex-contestants Abhijeet Sawant, Prajakta Shukre, Amit Sana, Aditi Paul speak fearlessly - Exclusive!
Latest Update/ Spoiler:First photo of the glittering golden trophy @ Indian Idol 12
'
Indian Idol 12
' has been mired in controversies for quite some time now- the Pawandeep Rajan-Arunita Kanjilal 'affair' and Amit Kumar grouse. Ex-contestants Abhijeet Sawant, Prajakta Shukre, Amit Sana & Aditi Paul (from Season 1 of 'Indian Idol') speak out on this most interesting debate on ETimes TV around the squabbles that have arisen in the social media and otherwise around the show. Is it a reality show after all, or has the time come to call it only a so-called reality show?
We break this
debate into 5 segments.
Here are the excerpts from the debate that is a MUST-WATCH on the video, embedded below:
1. The Amit Kumar Episode:
Prajakta Shukre: It's a competition. There is no scope of growth if judges only praise. The journey is not the show, it's what happens to us after the show. Plus why should the audience be deprived of the truth?
Amit Sana: I myself had my share of harsh comments. We used to feel bad but we tied knots on how to improve on whatever the judges hadn't liked. I would say that we were backed by an unbiased judgement. A fair judgment is only the reason why the public is watching. You are corroding the core of the show if you are fabricating it totally. A certain amount of combination is alright, but whatever is happening now is too much and it is also being overdone.
Aditi Paul: Absolutely. If I don't get to know where I stand, how will I advance in life? If judges are meant to not be true to their seats, there's nothing wrong with the show or the platform but there's something seriously that will go wrong with the progress and future of the participants.
Abhijeet Sawant: I remember I used to be very scared that Anu Malik or Sonu Nigam might pass a harsh remark and think that it would stay life-long with me. There is no such thing happening now. Whatever is being rolled out is not for the contestants, it is only the audience that is being served. The audience today wants to see love and appreciation; they are not able to differentiate between a reality and non-reality show. They just want entertainment. With the advent of social media, the gap which existed between the makers and audience has closed, I don't think the makers also get the space and time of what they should actually do. It's all become a business, and a cut-throat one at that.
2. Why show hardships stories?
Prajakta Shukre: There is a possibility that a contestant starts riding (going ahead) on the sympathy wave. Moreover, aisa nahi hai ki woh acha ga raha hai ya acha ga rahi hai and then we know about his background. It's happening the other way round.
Aditi Paul: We had a contestant who drove like that, but it wasn't so pronounced like today. A singing competition should be governed by only music. I think nowadays contestants even know that they ought to get emotional (to get the public on their side). It all doesn't look real.
Amit Sana: We were never given any guidelines what we have to do, it was all natural. Today, it looks that they have come all prepared. The fake plastic element is evident.
Abhijeet Sawant: I remember at one point in Season 1 of 'Indian Idol', we had got disturbed about the sympathy wave that a certain contestant was running away with. let me tell you that were made to sit down and counselled.
3. Why highlight love affairs- like the Pawandeep Rajan-Arunita Kanjilal one?
Prajakta Shukre: I remember a reality show harping on Neha Kakkar's affair with Aditya Narayan ( ) and then people started asking whethey're getting married. I think reality shows are just feeding the social media, because people on Twitter and Instagram are very curious to know details about a participant's personal life.
Aditi Paul: It's manipulative; it's playing with janta's emotion.
Abhijeet Sawant: This love element has become too common but popular too. It is obviously deliberately put. What are actors themselves or even the common man doing on social media? Putting out pictures of their family and other activities to grab attention? But I think credible judges and guests should have an opinion and not play along with this nok-jhonk, it's definitely not the right way to take a show ahead.
Amit Sana: The entire format is like a script. Ek chhoti sei cheez bhi chhodni nahi hai. Isko 'Bigg Boss' nahi banana chahiye. Mind you, it doesn't look nice at all. So much drama in the name of entertainment?
4. Are you going to watch the 12-hour finale for 12 hours on Independence Day, August 15?
Prajakta Shukre: Nahi.
Aditi Paul: I don't have a TV set. As for seeing it online, basically I won't but maybe I see it thoda thoda.
Abhijeet Sawant: It's a smart move because people flick channels a lot nowadays, so at least some moments most people will end up seeing it.
Amit Sana: (Whether I see it or not) I am in a state of shock. How are the contestants going to cope up? I remember I was about to collapse at my time (the finale of Season 1) which was definitely not even near to 12 hours.
5. Who will win 'Indian Idol 12'?
Prajakta Shukre: It would be dishonest on my part to choose a winner as I haven't seen all the episodes.
Aditi Paul: Pawandeep or Arunita... (trails off).
Amit Sana: For me, someone who looks full prepared and should win is Shanmukha Priya.
Abhijeet Sawant: Pawandeep; he is a complete package.
Ahead of Indian Idol 12 Finale, From Abhijeet Sawant To Salman Ali, A Look At Past Winners And What They Doing Now
Indian Idol 12: Ahead of the finale, let's take a look at the past winners of Indian Idol and what they are doing now. Ahead of Indian Idol 12 Finale, A Look At Past Winners And What They Doing Now
Indian Idol 12 is almost on its last leg and soon the finale will come where the winner of the show will emerge. From celebrity guests to judges and contestants, the show has managed to keep the excitement level among the viewers. Contestants such as Sawai Bhatt,
Pawandeep Rajan
, Shanmukhpriya, among others have already won hearts with their soulful singing. Ahead of the finale, let's take a look at the past winners of Indian Idol and what they are doing now.
Indian Idol 1 winner: Abhijeet Sawant
In 2004, Indian Idol came up with its very first season and Abhijeet Sawant won the trophy. In 2005, his solo album was released and soon was a hit. Post that, he became playback singer and several songs in films, such as Aashiq Banaya Apne. In 2009, he made his acting debut with film Lottery. Recently, he released remake of 'Humein Tumse Pyar Kitna' featuring Anita Hassanandani.
Indian Idol 2 winner: Sandeep Acharya
Sandeep Archarya hails from Bikaner and became the winner of Indian Idol 2 in 2006. He crooned many songs for Bollywood and Rajasthani films. In 2013, he was diagnosed with jaundice and passed away.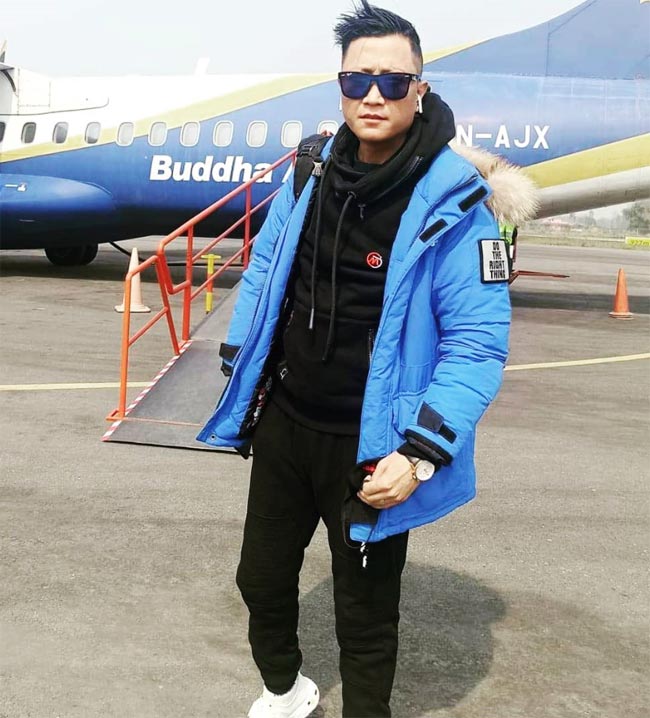 Indian Idol 3 Winner: Prashant Tamang:
A Kolkata Police constable, Prashant Tamag, won Indian Idol 3 and became a celebrity in West Bengal, Sikkim and particularly in the Darjeeling hills. He auditioned for the reality show because his friends and seniors encouraged him. Post his win, he launched his maiden album Dhanyavas consisting of Nepali and Hindi songs. In 2009, he began his career in Nepali films.
Indian Idol 4 winner: Sourabhee Debbarma
Sourabhee Debbarma became the first female winner of the Indian Idol 12. She registered her name in the Guinness Book of World Records for singing a song upside down. She continues to record songs and perform live.
Indian Idol 5 winner: Sreerama Chandra
Hailing from Hyderabad,
Sreerama Chandra
, won the season 5 of Indian Idol. He debuted his playback singing career in the Telugu film industry. In 2013, he made his acting debut in Telugu cinema with the film, Sri Jagadguru Aadi Sankara. He has crooned many songs for films such as Mere Brother Ki Dulhan, Khiladi 786 and Yeh Jawani Hai Deewani, among others. He is known for his covers and unplugged versions of the song.
Indian Idol 6 winner: Vipul Mehta
In 2012, Vipul took the trophy of Indian Idol 12. He made his debut single with 'Rowaan Mein' and also released his debut album 'Hello Namaste Sat Sri Akal'. He continues to record songs and perform live.
Indian Idol Junior Season 1 & 2 winners: Anjana Padmanabhan and Ananya Nanda
Anjana Padmanabhan and Ananya Nanda won Indian Idol season 1 and Indian Idol 2 respectively.
Indian Idol 9 winner: LV Revnath
After winning Indian Idol 9, he became a popular singerin south films. He has sung around 200 songs for Telugu and
Kannada
films, including 'Monohari' from Baahubali: The Beginning. He also sung two hit tracks for the hit film, Arjun Reddy.
Indian Idol 10 winner: Salman Ali
Salman Ali, who won the trophy of Indian Idol 12, also emerged winner of Sa Re Ga Ma Pa L'il Champs 2011. Before winning Indian Idol 10, he had recorded a small segment in the song 'Sab Badhiya Hai'for the film Sui Dhaaga. After his big win, he lent his voice for TV show Chandragupta Maurta. In 2019, he crooned for films such as Satellite Shankar and Dabangg 3. He is also a part of Zee TV's reality show Indian Pro League as a Team Captain.
Indian Idol 11 winner: Sunny Hindustani
Sunny Hindustani was a shoeshiner from Punjab, who walked and auditioned for Indian Idol 11 and garnered all the love from viewers. The emerged as the winner of Indian Idol 11. During the show, he received a few offers from playback singers to composers. In 2019, he made his debut as a playback singer with the song 'Rom Rom'for the film The Body. Singer Amit Kumar also signed him for a project.