Super 4 to welcome 'Kutti Jagajillies' as participants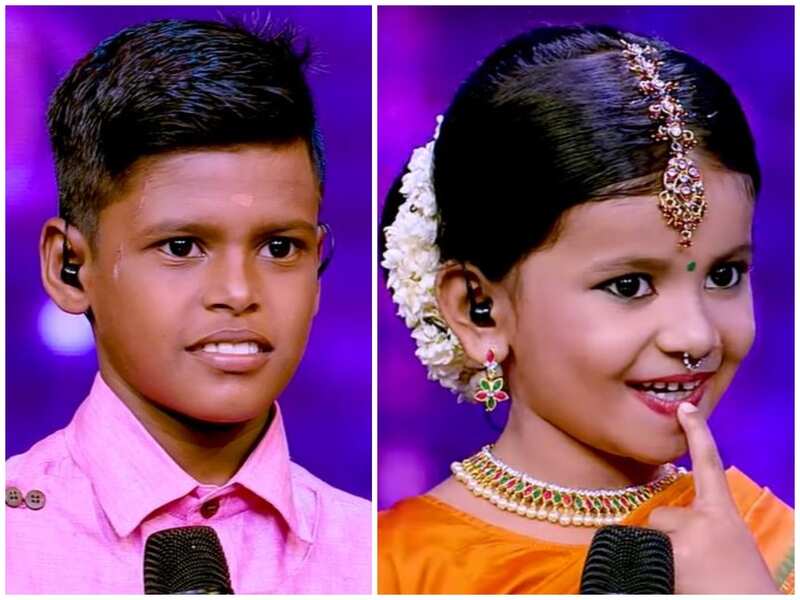 The popular music reality show, 'Super 4' is all set to welcome a bunch of little stars to the game. The show initially started with 16 young singers as the contestants will be welcoming 12 talented kids as the new participants. In the upcoming episode, the kids will be seen setting the stage on fire and selecting their favourite mentor.
Even before the telecast of the show, the kids are already becoming popular. In one of the teasers surfaced online, Theyyam artist- singer Anugrah is seen leaving judge Jyotsna in tears with his soulful rendition. Singer and judge Rimi opined that Anuragh is truly gifted.
On the other hand, young singer Anvaya is sure to win hearts with her cuteness. In the upcoming episode, the little star will be seen singing the popular Tamil dance number 'Kattu Payale' and the judges will be seen competing to grab her to their team.
As per the updates, the 12 'Kutti Jagagillies' will be joining the existing teams named after each judge. The kids will be seen having a separate competition from the elder contestants in the show.
The popular reality show 'Super 4' is winning hearts with some stunning performances of the contestants and the charm of the judging panel. The show features singers Rimi Tomy, Vidhu Prathap, Jyotsna and Sithara Krishnakumar as judges. In the recent episode, contestants Al Adeen, Abin Pankaj, Vaishnav and Anusruthi Manu got evicted from the show.