Innovative ways in which TV couples announced their pregnancy!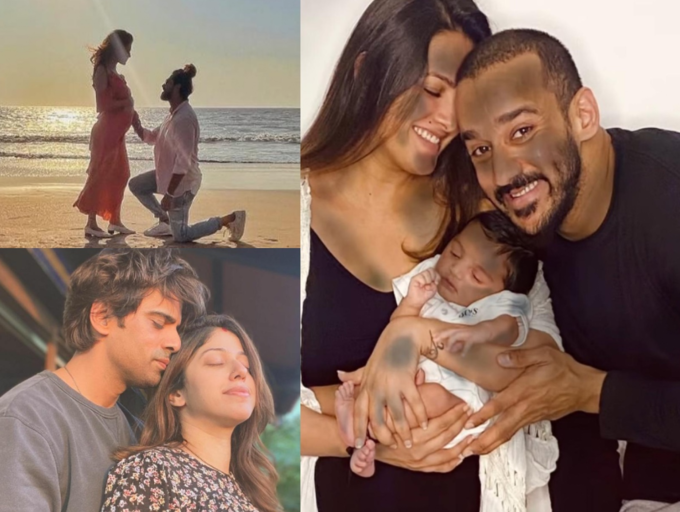 In today's day and age of social media where every kind of news gets shared, can something like a pregnancy announcement be left behind? No, way! The stork has been visiting plenty of couples in showbiz and lately, we've been seeing innovative ways in which television couples like Sahil Anand and Ranjeet Monga, Anita Hassanandani and Rohit Reddy have announced their pregnancies on Instagram. Here's taking a look at some telly couples, who found unique ways to share their happy news…
Sahil Anand and Ranjeet Monga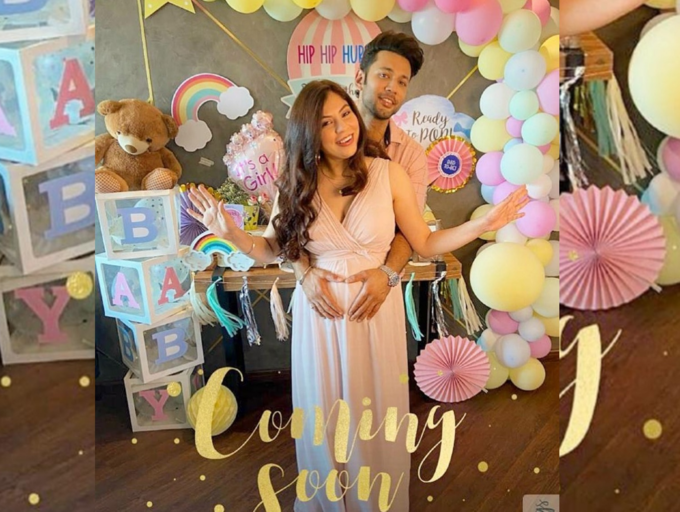 Sahil shared an adorable picture with his wife Ranjeet, who cradled her baby bump and captioned it as 'Love'. The couple even had a small celebration with balloons, teddies and a rainbow decor. The couple also wrote, 'Coming soon' on the picture.
Anita Hassanandani and Rohit Reddy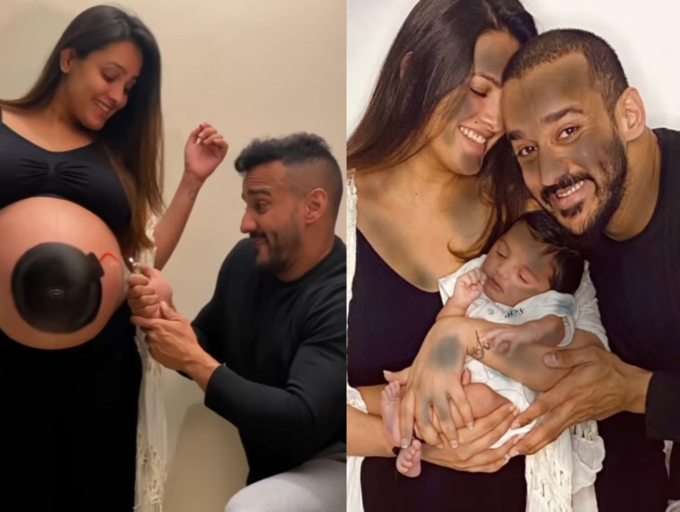 The actress flaunted her baby bump throughout her pregnancy. She posted some beautiful pictures of her pregnancy on her Instagram handle. The most innovative post, however, was one in which she had a firecracker painted on her bump and when the cracker goes off, she and Rohit have their baby boy in their arms!
Nakuul Mehta and Jankee Parekh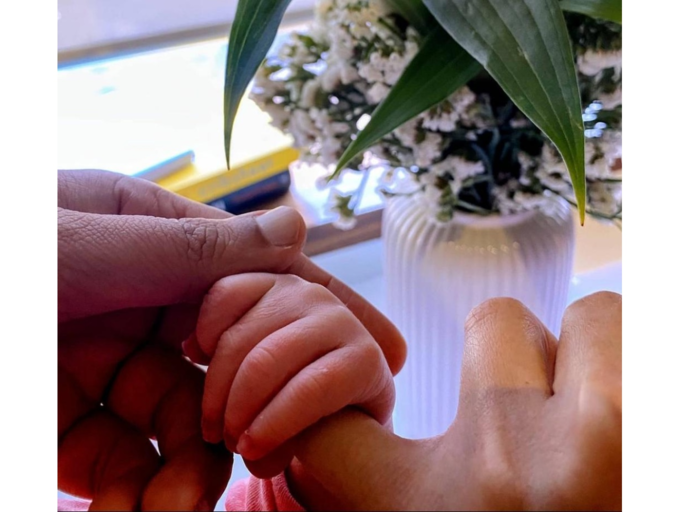 Nakul and Jankee regularly shared pictures of Jankee's progressing pregnancy and announced the arrival of their bundle of joy recently on social media. Nakul shared a picture of the baby holding Jankee and his fingers on Instagram and captioned it, 'This is Us'.
Kishwer Merchant and Suyyash Rai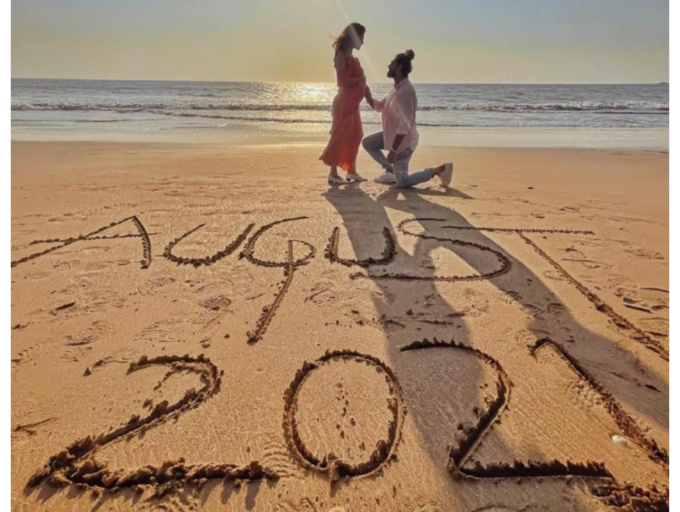 One of telly land's most popular couples are the most recent entrants to the baby club. Suyyash and Kishwer announced the pregnancy recently and in a post they shared online, Suyassh is seen on a beach, bent on one knee and holding Kishwer's hand. August 2021 can be seen written on the sand – the month in which they will have their baby.
Rannvijay Singha and Prianka Singha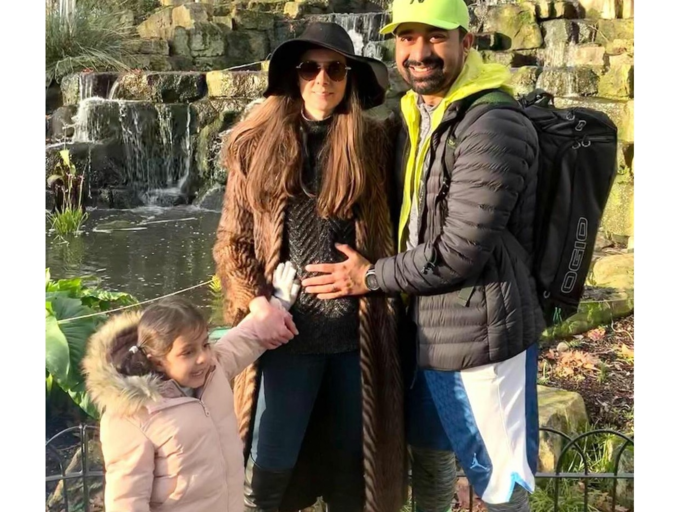 Having a second child is as exciting as the first! Ask Rannvijay, who posted a picture with his daughter Kainaat and wife Prianka, who is happily flaunting her baby bump in it. He captioned it, 'Missing the three of you so much'. This subtle way of announcing the new member to his family made fans go, 'Awww'.
Mohit Malik and Aditi Malik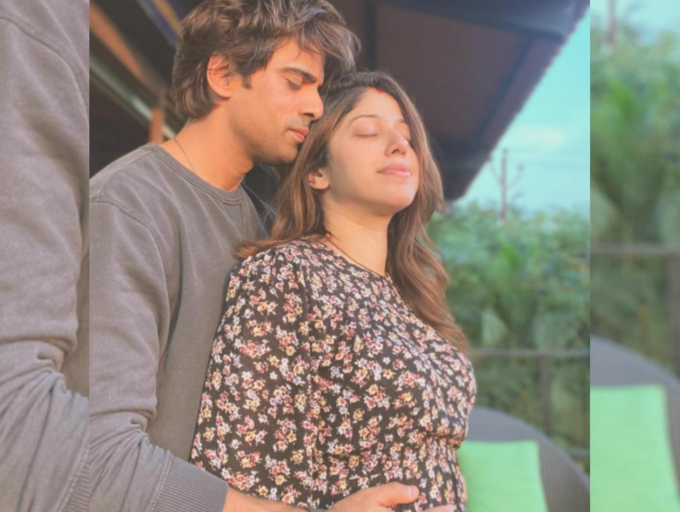 After 10 years of marriage, the couple is understandably overjoyed about embracing parenthood. Sharing the news on Instagram last year, Mohit wrote, "As I place my hand on you... I say thank you… For choosing us! Thank you lord for this beautiful awakening experience, which we are through right now... thank you, thank you, thank you. So happy to share this with everyone. As we grow from 2 to 3. It makes my belief even stronger that we are 1. Love (sic)."
Nihaar Pandya and Neeti Mohan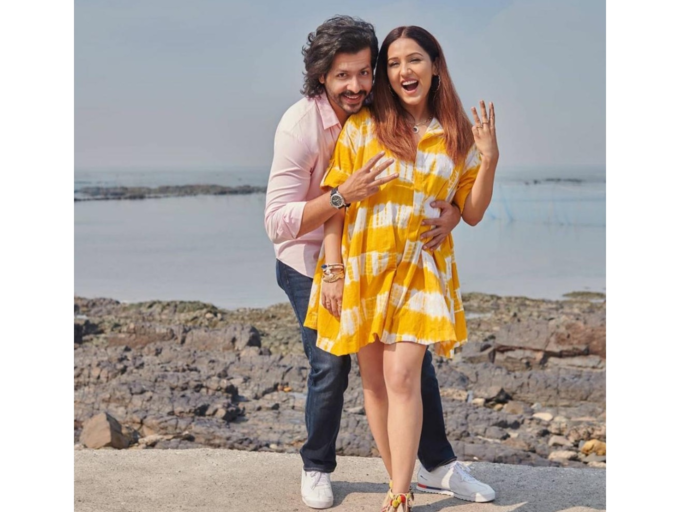 To announce the impending arrival of their baby, Nihaar chose the couple's anniversary date to share the good news on social media. He posted a picture along with Neeti with the number 3, which indicated that they would soon be a family of three. He captioned it, "1+ 1= 3, Mommy to be and Daddy to be... What better day to announce than our second anniversary!! Happy anniversary my love… You make everything worth it. (sic)."