Bigg Boss Telugu 4, November 8, highlights: Amma Rajasekhar's eviction and other major events at a glance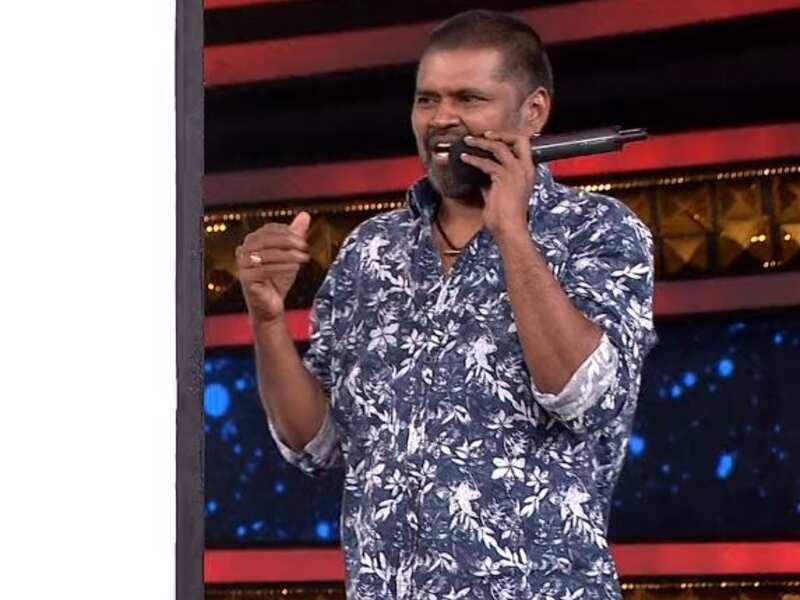 Bigg Boss season 4 has been full of surprises and Sunday's episode with anchor Suma's cameo was no exception.
The episode was a laugh riot as she had a roasting session with all the contestants. She got with her a briefcase full of objects that are of some significance to the contestants.
- Lasya was made fun of her jokes, and given a Telugu jokes book.
- Monal was mocked for her very regular crying episodes and was given wipes. Suma also happened to notice that Monal is not being consoled lately by a special someone, and that she wishes to set it straight after entering the house. - Abhijeeth was made to jump and hop with dumbells in hand, owing to his reputation for doing any physical activity in the house.
- Harika was given a Telugu tongue twister.
- Avinash was first an English tongue twister and some 'biscuits' later referring to his ****ering act with Ariyana.
-Meha**** and Sohel were called out on their changed equation, and the latter on his temper.
-Amma Rajasekhar was a given a first aid kit as he felt hurt very often.
-Akhil was supposed to get a paper and pen for him to let his feelings out for a certain someone and he then sang a beautiful song.
As contestants prepared to give her a 'bigg' welcome into the house, her 'wild act' was called off. She made a guest appearance on the show to make the Sunday a fun day.
Monal was the first to be saved from nominations.
As Amma Rajasekhar and Avinash still stood in the nominations, Ariyana gave a very emotional goodbye to Avinash, asked him repeatedly that he should wait for her, and requested him to not make any irrational decisions with his life.
Nagarjuna announced that double elimination was very much a possibility and it looked like both Avinash and Amma Rajasekhar were getting eliminated. Ariyana, with major disbelief and shock, asked Nagarjuna if he was really doing it to her.
Avinash was saved for the week. He was extremely moved after being saved, expressed his gratitude for the audience, and said that the show has given him a great deal of things in life.
Amma Rajasekhar, talking after his elimination, revealed that he lost 17kgs in the house. When asked about who is fake and who is not, he stated that Akhil, Abhijeet and Harika were fake, while Sohel, Meha****, Avinash, Ariyana, Lasya and Monal were not. He made Meha**** the acting captain of the week.
Toward the end of the episode, contestants received personalized gifts and ended the night on a happy note.