Kareena Kapoor Khan, Who is Expecting Second Child, Stuns Fans With Her Glamorous Magazine Photoshoot
Kareena Kapoor Khan, Who is Expecting Second Child, is Glamorous as Always in Latest Magazine Photoshoot.
Image credit: Instagram/kareenakapoorkhan
Kareena Kapoor Khan's Latest Magazine Photoshoot Goes Viral
Kareena Kapoor Khan, touted to be the most glamorous celebrity of B-town, has impressed her fans and fashion police with her latest fashion magazine photoshoot. Grabbing eyeballs and creating new trend with her stylish and glamorous pictures, she has set the internet on fire. From stunning outfits to sheer shirt looks, she looks mesmerising. Speaking on motherhood, she told Filmfare, 'I am an overprotective mother. I am also a first-time mother. This journey is teaching me something new each day. Taimur is also teaching me the kind of mother he wants me to be. During our dinner time, we battle it out when he becomes fussy about eating anything in particular. He brings out the best in me even the worst, because even I lose patience sometimes.' Meanwhile, Kareena and Saif are expecting their second child.
Image credit: Instagram/kareenakapoorkhan
Kareena Kapoor Khan Kohled-up Eyes And Sheer Blue Shirt Look is Hard to Miss
Image credit: Instagram/kareenakapoorkhan
Kareena Kapoor Khan Looks Mesmerising in Black
Image credit: Instagram/kareenakapoorkhan
Kareena Kapoor Khan Goes Nerdy in Specs
Image credit: Instagram/kareenakapoorkhan
Kareena Kapoor Khan's Bold Look
Image credit: Instagram/kareenakapoorkhan
Kareena Kapoor Khan Looks Stunning
Image credit: Instagram/kareenakapoorkhan
Kareena Kapoor Khan in White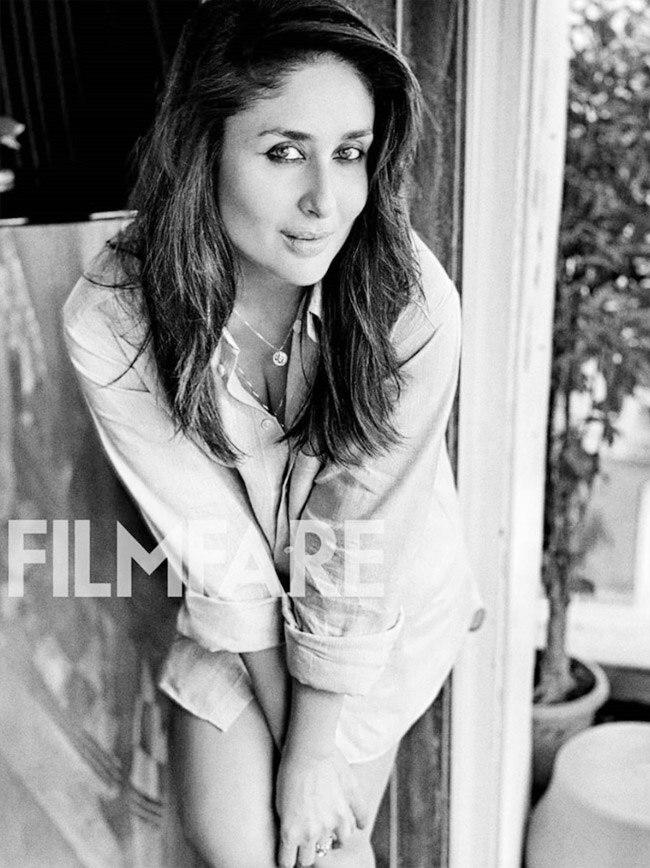 Image credit: Instagram/kareenakapoorkhan
Kareena Kapoor Khan Shoots at Her Home Amid Lockdown
Image credit: Instagram/kareenakapoorkhan
Kareena Kapoor Khan Glams-it Up
Image credit: Instagram/kareenakapoorkhan
Kareena Kapoor Khan is a Fashion Icon