Yaaradi Nee Mohini completes 1200 episodes; Surjith Ansary and other cast thank fans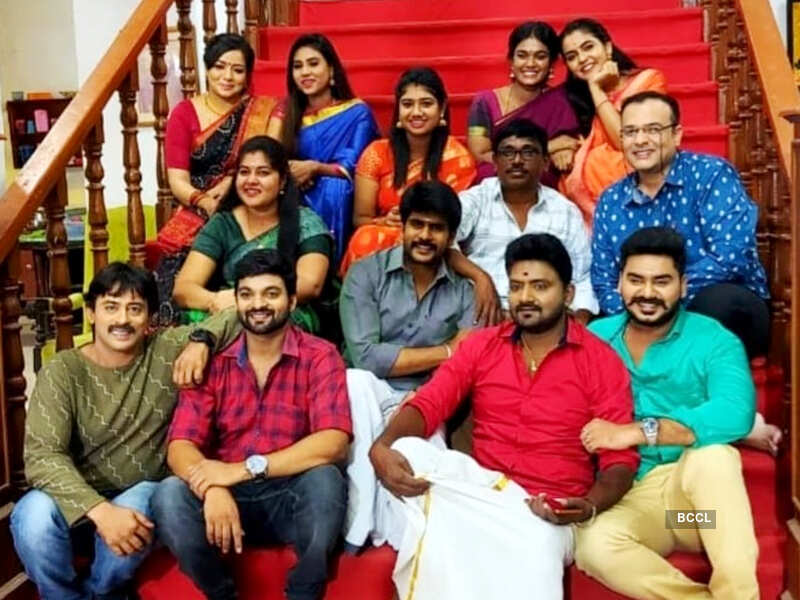 Yaaradi Nee Mohini completes 1200 episodes; Surjith Ansary and other cast thank fans (Photo - Instagram)
Popular daily soap Yaaradi Nee Mohini (YNM), which premiered on April 24, 2017, has completed 1200 episodes recently. The cast and crew of the show are delighted about the accomplishment. Surjith Ansary and other actors took to their respective social media handles to convey their gratitude and happiness.
The team of Yaaradi Nee Mohini celebrated the special occasion by cutting a customized cake. Actors Sreekumar Ganesh, Nakshathra, Surjith Ansary, Shalini Rajan, Dhanalakshmi Shiva, Chaitra Reddy, Minnal Deepa, director Priyan and the technical crew attended the celebration.
Sharing a picture from the celebrations, Surjith wrote, "It's a huge milestone" #ynm1200 Thank you all for supporting us (sic)" Sharing a picture with the entire team, Surjith wrote, "#YaaradiNeeMohini team with Director (sic)" "YNM Boys with YNM Director (sic)," reads yet another post by Surjith.
"Today #yaaradineemohiniserial Complete's 1200-Episodes Of Telecast,Thank u All For Ur Love & Support (sic)," reads Arvind Kathare's post. Yaaradi Nee Mohini continues to be one of the most loved shows by the telly audience.
The show features
Sreekumar Ganesh (as Mutharasan), Nakshathra (as Vennila), Shalini Rajan (as Janani), Surjith Ansary (as Gowtham), Chaitra Reddy (as Swetha) and others.