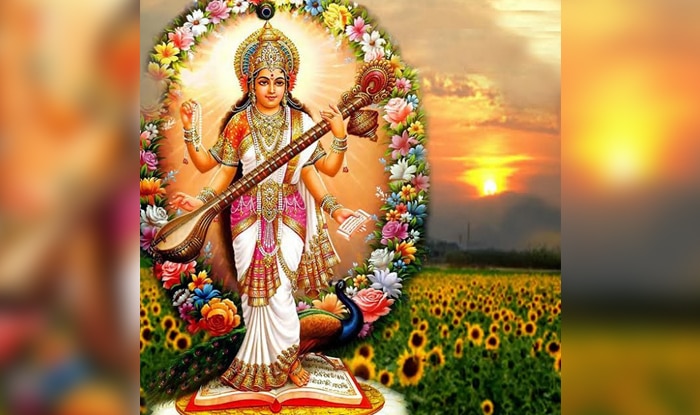 Basant Panchami or Vasant Panchami which is one of the famous festivals of Hindus marks the beginning of Basant Ritu which is known as spring season and it also marks the birthday of Goddess Saraswati- Goddess of knowledge, music and arts. This year the festival falls on January 22. The festival is also known as Shri Panchami and Saraswati Panchami. The Goddess Saraswati is worshiped on this pious day. Children and artists worship Her to get enlightened with knowledge and to get rid of ignorance and lethargy. Many consider Basant Panchami as Abujha day as the day is auspicious to begin all good work.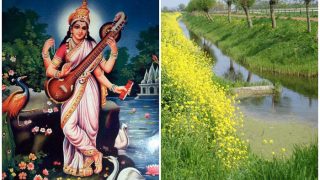 Puja Muhurat and Vidhi
Although there is no special time to perform puja on Basant Panchami day, most of the devotees perform the same during Purvahna Kala that is the time between the sunrise and the midday. This year Basant Panchami tithi starts from morning 15.33 and ends on 22nd January by 16.24 and puja muhurat this year is from 7.17 to 12.32 and duration is five hours and fifteen minutes. For the puja, firstly, after the bath, devotees must install Goddess Saraswati photo or idol and later perform puja of Kalash with Lord Ganesh and Navgraha. Devotees must give a holy bath to the idol and later the idol should be adorned with jewelry, sindoor and garlands. After that devotees must present bhog to Ma Saraswati and recite Saraswati Kavach later.

Rituals
Yellow is the dominant color of this occasion as it signifies the ripening of crops and prosperity among others. People on this day wear yellow colored clothes and also offer yellow flowers to Goddess. On the day of Basant Panchami, students, artists and other devotees worship the Goddess Saraswati and new books and stationery are placed near the goddess and later it is used by the students. Pitr-tarpan (puja for a departed soul) is carried out and Brahmins are fed on this day. Kamdev- Lord of love is also worshipped on this day. Devotees must also chant Shri Hrim Sarasvatay Swaha to receive divine blessings.On this auspicious day, devotees chant mantras and shloks. Below is one of the mantras.

या कुन्देन्दुतुषारहारधवला या शुभ्रवस्त्रावृता
या वीणावरदण्डमण्डितकरा या श्वेतपद्मासना।
या ब्रह्माच्युत शंकरप्रभृतिभिर्देवैः सदा वन्दिता
सा मां पातु सरस्वती भगवती निःशेषजाड्यापहा॥
शुक्लां ब्रह्मविचार सार परमामाद्यां जगद्व्यापिनीं
वीणा-पुस्तक-धारिणीमभयदां जाड्यान्धकारापहाम्*।
हस्ते स्फटिकमालिकां विदधतीं पद्मासने संस्थिताम्*
वन्दे तां परमेश्वरीं भगवतीं बुद्धिप्रदां शारदाम्*॥२॥

This festival is celebrated on the fifth day of spring in the Hindu month of Magh. Many children learn their first words on this day and the ritual is known as Akshar Abhyasam. Special and delicious foodstuffs are prepared and distributed. Another spring festival will be celebrated after 40 days which is Holi. We at India.com wish all a very Happy Basant Panchami.