Happy Makar Sankranti 2018: Best Hindi Sankranti Wishes to Send This Festive Season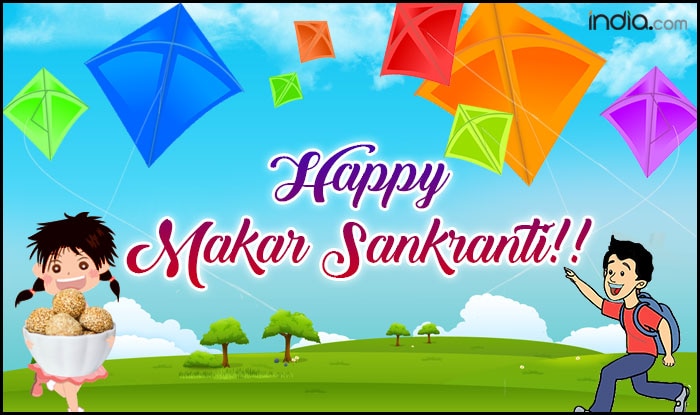 Makar Sankranti is one of the prominent Hindu festivals and is celebrated across the world. This year people will celebrate the same on January 14. It marks the transition of Sun into the Capricorn (Makar Rashi) which is a zodiac sign and the change is known as Sankranti. Also, Sun God enters into the northern hemisphere. It is also a harvest festival and kite flying and is celebrated with great zeal and enthusiasm. It also denotes the arrival of longer days. It falls in Hindu calendar solar month of Makar and lunar month of Magha.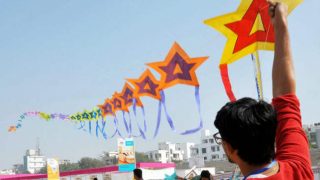 It also marks the darkest night of the year and beginning of spring in India. On this auspicious day, people fly kites, prepare sweets and feast and meet. Also, people greet or message wishes to their loved ones. The celebration ends with colorful fireworks, fun activities, and feast among others. Here are some best Hindi wishes and greetings that you can send to your loved ones.


Mandir mein baji ghantiyan, Sajhi hain aarti ki Thaali , Suraj ki roshan kiranon ke saath. Happy Makar Sankranti!!

Mithi Boli, Mithe Til, Mithi Juban, Makar Sankrant Ka Yahi Hai Paigam. Aapko mubarak ho sankrant ka tyohar.

TIL hum hai, aur GUD aap, MITHAI hum hai aur MITHAS aap, SAAL ke pahale tyohar se ho rahi aaj SHURUWAT. Aap ko hamari taraf se HAPPY MAKAR SANKRANT.


Makar Sannkrati ke din aapke jeevan ka andhera chhat jaye evam gyan aur prakash se aapka jeevan ujjwal ho jaye!


Gud Ki Mithas Patango Ki Aas Sankranti Me Manao Jam Kar Ullas..Happy Makar Sankranti

Gul ne gulshan se gulfam bheja hai,sitaro ne gagan se salam bheja hai, Mubarak ho apko ye "MAKAR SANKRANTI". Humne tahe dil se yeh paigam bheja hai.

Makar Sakranti Ke Din Udaaye, Dil Ke Saath Apni Patang, Aur Kijiye Wish Mohabbat Ke Saath. Happy Makar Sakranti.

Tann mein masti, mann mein umang, Dekar sabko apnapan, Gud mein jaise meethapan, Hokar sath hum udayein PATANG, Aur bhar dein aakash mein apne rang. Happy Makar Sankranti!


Bajare ki roti, nimbu ka achar, suraj ki kirne, chand ki chandani
aur apno ka pyaar. Har jeevan ho khushal, Mubarak ho aapko, Sankranti ka tyohar.
During the festival holy fairs and melas like Kumbh Mela are held and one of the austere pilgrimages of Shabrimala in Kerala ends on this pious day. Many celebrate the day by taking a dip in holy waters to get rid of all sins they committed. As per some belief, the person who dies on this day gets moksh, the way Bhishma Pitamah had received. We wish you all a very Happy Makar Sankranti.



Published Date: January 12, 2018 9:31 AM IST