Happy New Year: Best Inspirational Quotes To Welcome 2018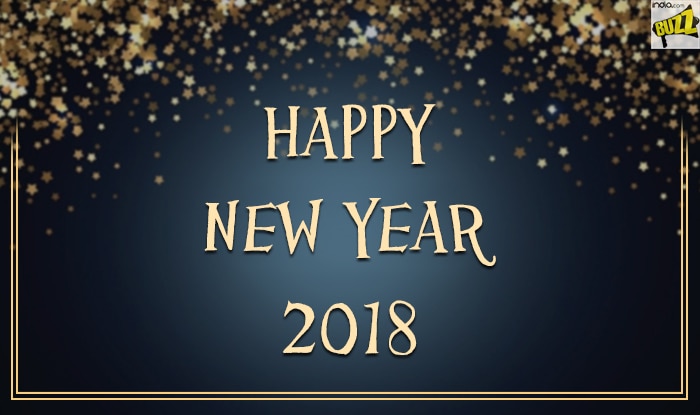 It seems like yesterday when 2017 was welcomed, and it is already coming to an end! In the last 365 days, India and the world at large saw several positive as well as negative news. On one hand, marriages of eminent personalities made headlines, while on the other, natural disasters claimed the lives of many. The year saw several wins for India in sports and science, but we also witnessed some unfortunate incidents like the stampede at Elphinstone railway station or the recent fire in Kamala Mills in Mumbai. And perhaps the one big learning from all this is that life goes on, no matter what. The strength of an individual is in rising against all obstacles and trying to achieve one's goals in life. With this hope and positivity in mind, we have compiled a list of ten inspirational quotes that you can send to your loved ones this New Year.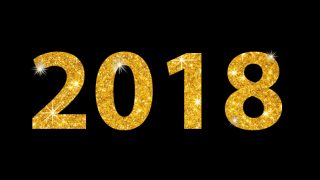 The New Year brings with it the hope for a better tomorrow and also a chance to do better than today. It is up to the individual to make the most of it. Yes, there are bound to be challenges, as the quotes below would tell you, but one has to overcome these at every step. 2017 had several inspirational stories of people who overcame the difficulties that life served and their hard-work and perseverance has helped them reach the pinnacle of success. Be it the story of a boy who lived in slums and has gone on to become ISRO's first scientist from Mumbai or the women's cricket reaching the World Cup finals, or India setting a world record by launching 104 satellites at once, the list of inspiring stories is endless. Without further ado, check out the inspirational quotes that you could send to your loved ones this new year:

Here are 10 Best Inspirational Quotes on New Year:


"For last year's words belong to last year's language
And next year's words await another voice."
― T.S. Eliot, Four Quartets
"Tomorrow is the first blank page of a 365-page book. Write a good one."
― Brad Paisley
"Cheers to a new year and another chance for us to get it right."
― Oprah Winfrey
"We will open the book. Its pages are blank. We are going to put words on them ourselves. The book is called Opportunity and its first chapter is New Year's Day."
― Edith Lovejoy Pierce
"May the New Year bring you courage to break your resolutions early! My own plan is to swear off every kind of virtue so that I triumph even when I fall!"
― Aleister Crowley, Moonchild
"The object of a New Year is not that we should have a new year. It is that we should have a new soul and a new nose; new feet, a new backbone, new ears, and new eyes."
― G.K. Chesterton, A Chesterton calendar
"In the New Year, never forget to thank to your past years because they enabled you to reach today! Without the stairs of the past, you cannot arrive at the future!"
― Mehmet Murat ildan
"Let all the failures of your past year be your best guide in the New Year!"
― Mehmet Murat ildan
"Dear world, I am excited to be alive in you, and I am thankful for another year."
― Charlotte Eriksson

"There is nothing magical about the flip of the calendar, but it represents a clean break, a new hope, and a blank canvas."
― Jason Soroski
The way in which people bring in the new year varies. Some prefer to party outdoors, while some prefer an indoor setting. Some others love to spend time by themselves and curl up with a book or binge watch television. Irrespective of the type of celebration, it is hard not to feel the excitement when the clock strikes 12 at midnight of December 31st. There is just something magical about the entry of a new year that fills the air with a festive cheer. So go ahead and make this excitement inspiring by sending these quotes to your loved ones. We wish you a happy, exciting and prosperous new year!