Luv Tyagi (neighbor) – I am here to do what I couldnt do in 9 to 5 job. I will make people mad in house, I know how to play with contestants.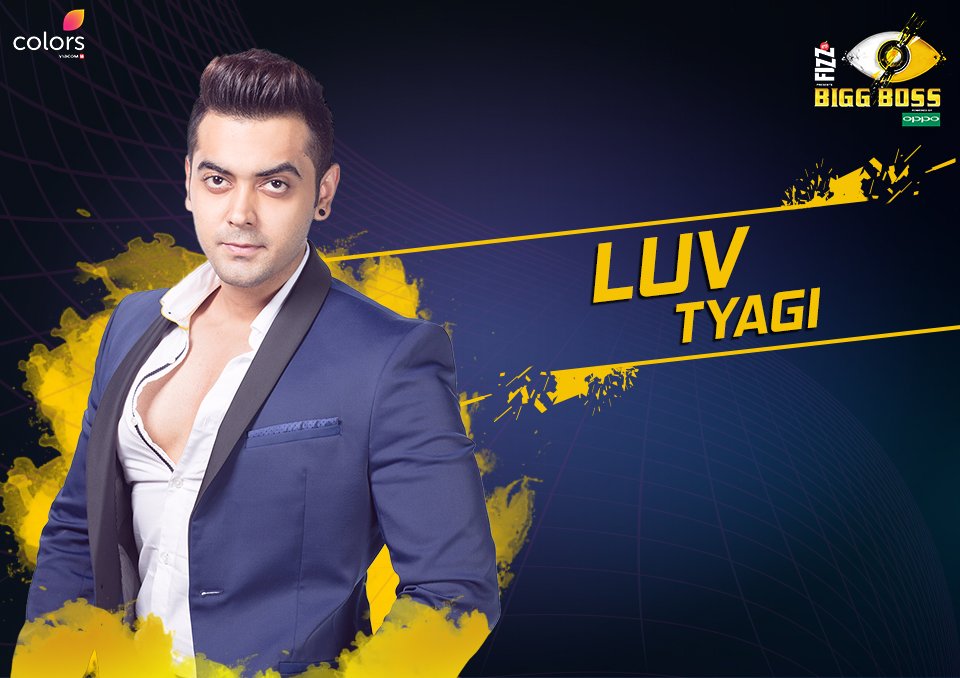 Profile, biography and interesting information
Love Tyagi is from Budhana, Rajasthan and is a contestant of Bigg Boss 11. He will be as a neighbour who will make life of housemates as hell. He has the temperament to argue on any topic and now his quality will be seen in the house. See more details, profile, biography and personal information of Love Tyagi Bigg Boss 11 contestant.
Love Tyagi is passionate about chess, he worked in Pepsi. He calls himself a player and thinks the life is a game of chess. Now he is going to be a household name by entering in Bigg Boss house where he will be getting all the opportunity to play games at his own will. Love Tyagi is well educated, doing a decent job but now she he is going to be a celebrity.
Profile, biography of Love Tyagi, contestant Bigg Boss 11
Love Tyagi present status
- He is single at present.
Love Tyagi age
- Her date of birth is on 1992 and her present age is 25 years.
Love Tyagi address
- He is basically from BUldhana and resides at Roorkee, Uttarakhand.
Facebook profile of Love Tyagi
-
https://www.facebook.com/love.tyagi.9655
.
Twitter profile of Love Tyagi
- No twitter account available.
Love Tyagi educational qualification, family, works, achievements and controversies
Love Tyagi did his schooling from DAV school and graduated from Jodhpur and post fraduated from BSM college Roorkee. He is passion about chess. He is representing common youth of India and is a tough guy.
Love Tyagi journey in and as Bigg Boss 11 contestant
Love Tyagi is one of the four neighbour of Bigg Boss house who will be keeping an Eagle eye on other housemates. He is short tempered and have all quality to give a tough time to anyone. If he tries to play safe, he may not survive long. He will have to be himself to continue long in the house.