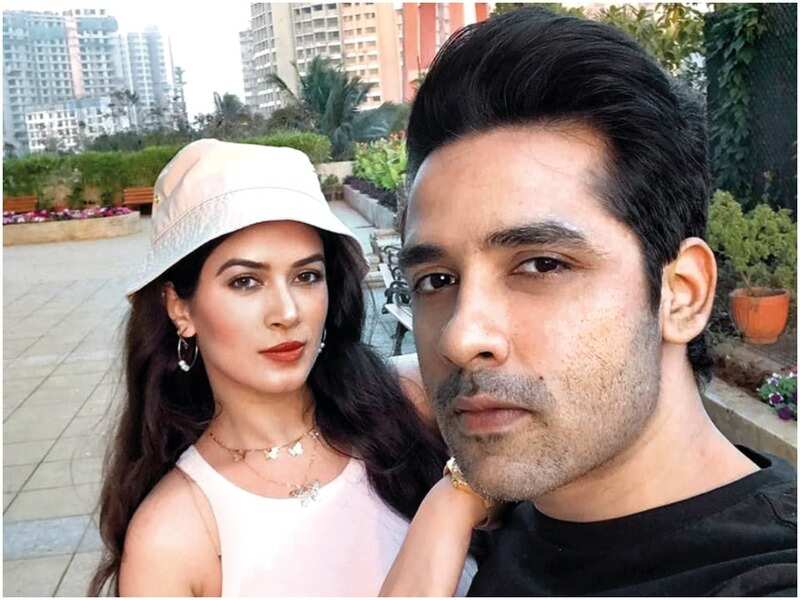 Puneesh Sharma with Bandgi Kalra
He has managed to tick all the boxes so far — from participating in Bigg Boss (BB), featuring in a TV show and a
web series
to now making his debut in Bollywood. Puneesh Sharma, who first came into the limelight during his stint in BB11, was later seen in the TV show, Musakaan. He is now looking forward to embarking on a new journey in the Hindi film industry. He says, "
It's taken a while owing to the pandemic, but I am glad that everything has fallen into place. The film I have been signed for is centred around student politics and I play one of the lead characters in it. I am already in Dehradun for the shoot
."
While he has his eyes set on greener pastures, Puneesh isn't the one to abandon the small screen. He feels fortunate to have got an opportunity to act in a film, but is certain about not taking a break from TV. He shares, "
Television has given me a lot and whatever I am today is because of the medium. Mujhe BB aur Salman Khan ne banaaya hai jo bhi main hoon. Uske baad hi mujhe show aur web series mili aur aaj film mili hai. I have realised that after participating in BB, a lot of celebrities quit television and start eyeing Bollywood. However, I don't agree with this approach. I love television and love the way the industry functions. A lot of people find it difficult, but there is no fun if there are no challenges. Even if my debut film puts me out there, I will still take up a character in a TV show if it intrigues and excites me
."
On the personal front, the actor is going strong with his ladylove, Bandgi Kalra. The two were seen together on BB four years ago. Given that reality shows are infamous for prompting participants to fake love in a bid to stay in the limelight, Puneesh, too, had to face aspersions from others on his relationship with Bandgi. He says, "
Everyone claimed that our relationship was just for the reality show. We got out of the house four years ago and are still together. Hum ek doosre ke saath utne hi khush hain jaise show mein the. Utna hi hamaara relationship fresh hai jitna chaar saal pehle tha. We love each other and love being together. She is my best friend and has been a catalyst in my success. She is intelligent, smart, and caring. Aisi ladki kahaan milegi?
"
Now that he believes that she is the perfect girl for him, do they discuss marriage? "Both of us want to focus on our careers
at the moment. I have just got my first film without any connections in the industry. I would like to be settled in my career first and give myself a couple of years. When I have the right person in my life, marriage can wait. If we like each other, what's the rush?" he signs off.