How Udemy is helping India ups**** and continue learning during lockdown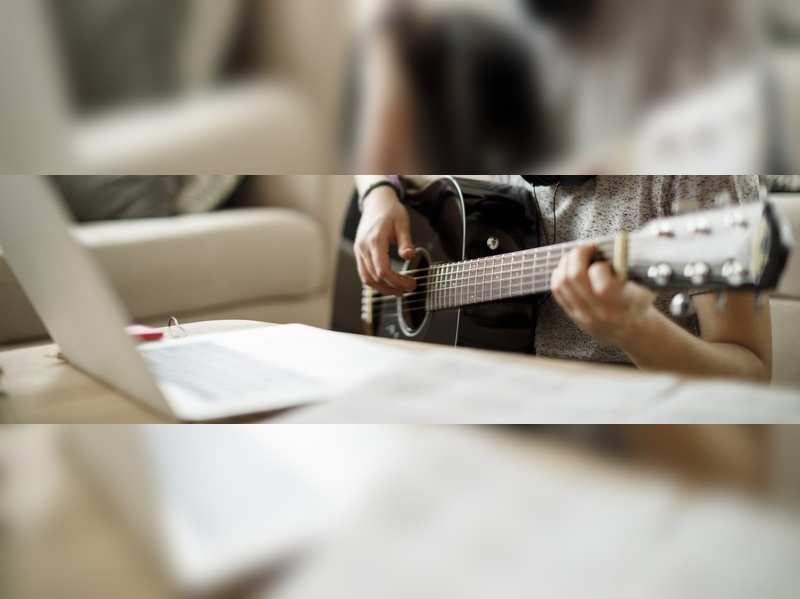 The pandemic has changed the world this year in ways previously unimaginable. With the job market taking a plunge, educational institutions shut, and people working from home, the lockdown has affected everyone differently. For instance, children are no longer at school. The pandemic has overturned their daily routine and separated them from friends and crucial outdoor playtime. As a result, the younger generation, compelled to stay indoors like everyone else, is glued to their laptops for e-learning and gadgets for entertainment. Worst affected are parents who have to learn how to home-school their kids and care about their mental and physical well-being while also working from home. While everyone is experiencing the adverse impact of this pandemic, it's possible for families to feel improvement by simply putting the extra time indoors to a smart/productive, yet, fun use. How can you best use this time? Remember that new language you always wanted to learn or how you could brush up on your IT s****s to avoid redundancy. This lockdown time provides the perfect incentive to learn that new s****, ups**** yourself or pursue hobbies which you couldn't for years due to the lack of time. Here's why you should be giving this a serious thought:
Why ups****?

As we enter the Fourth Industrial Revolution, the pressing need to ups**** and res**** the workforce is a priority for companies. With the additional stress of a worldwide pandemic, this need is amplified as corporates are forced to streamline their workforce. Ups****ing, therefore, is crucial because everyone needs to become as indispensable as possible. Taking online courses could, therefore, be the best strategy to ensure you are a nimble and flexible resource.
What's the benefit of adding new s****s?

For children, productivity is not just defined by marks. Studying for long hours during the lockdown can prove counterproductive unless it's flanked by continuous breaks and enjoyable activities. As for others, there is no age to learn new things. It will help keep you engaged while adding a new s**** that can be used to increase productivity/efficiency in personal or professional life. Therefore, this is a great time to invest in self-growth for children and adults alike through meaningful online courses.
What do I gain from pursuing hobbies?

If you decide to pursue a course related to your hobby, for example learning piano basics or interior design tips, it will provide the much-needed break from a monotonous schedule. In fact, whether it is learning a new s****, ups****, or taking up a hobby, all of them will keep potential boredom, monotony, or exhaustion from daily study or work life at bay and help you build personal resilience and adaptability during this tough time.
Now that we have established why online courses for self-growth are important, the next question is where to get the best courses, both aligned with our interests while also being cost-effective. Thanks to the digital era and the emergence of online learning platforms like Udemy, there's really plenty out there for you to choose from.
Why choose Udemy?

With 1.5 lakh courses, Udemy is the largest marketplace for online learning in India. Owing to the wide range of topics covered, it is currently being used by millions of learners across the globe.
From courses on business and tech s****s, tips from fitness experts and mental health specialists for maintaining a healthy life (especially important when most are stuck indoors with little to no activity) to drawing and memory strengthening classes for kids, there is literally something for everyone in the family. With thousands of courses created and updated every year, Udemy is focused on matching the pace of rapid change in the s****s and demands of the new world.
Another interesting aspect is it doesn't just cater to learners. Anyone with a s**** and passion to teach can create their own online video-based course that will be immediately available to millions of learners all over the world.
Hence, all it's going to take for you to make this lockdown fun, interesting and meaningful is simply picking the courses most suited to your needs and interests from the widest range of programs and instructors available on Udemy, and get started.
Disclaimer: "This article has been exclusively produced for Intel and Times of India initiative PC Paathshala to ease the transition to online learning."