Bigg Boss OTT is just two days away from finale and is left with Top 5 contestants -
Divya Agarwal
,
Shamita Shetty
,
Raqesh Bapat
,
Nishant Bhat
and
Pratik Sehajpal
as top 5 finalists. In the past, contestants like Muskan Jattana aka Moose, Zeeshan, Akshara and several others made a few shocking revelations about the show and fellow contestants.
Moose: I got more votes than Neha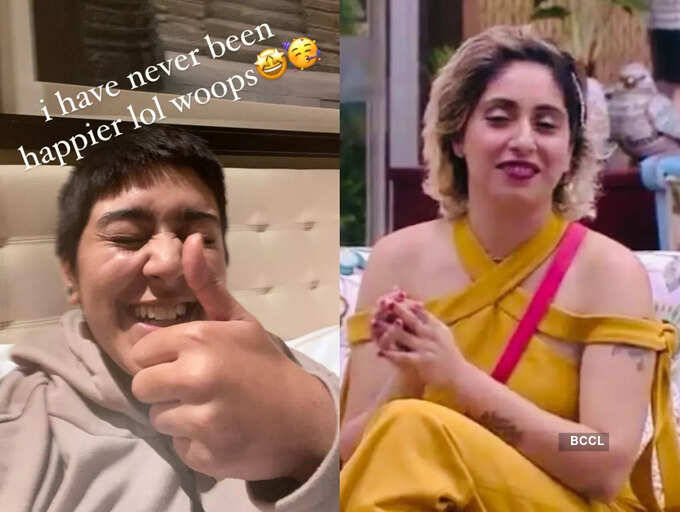 Muskan Jattana aka Moose got evicted after housemates saved
Neha Bhasin
over her. Both were in bottom two and Karan Johar gave the job to save one out of Muskan and Neha. After coming out of the house, Muskan told ETimes TV, "I was disappointed because I came out and I found out that
Neha Bhasin
received lesser votes."
Zeeshan Khan's unfair eviction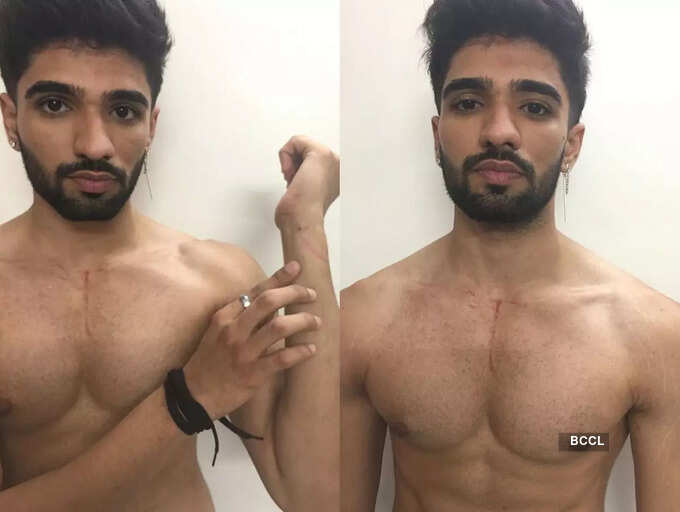 Host Karan Johar was bashed by television celebrities like Suyyash Rai, Kishwer Merchant, Sriti Jha, and many others for
Zeeshan Khan
's "unfair" eviction after
Pratik Sehajpal
and his physical violence. After coming out of the house, Zeeshan posted pictures which showed scratches on his body. The injuries were inflicted upon him during his fight with Pratik but while the former got a chance to stay, Zeeshan was shown the exit door.
Urfi Javed: Divya Agarwal is 'dogli'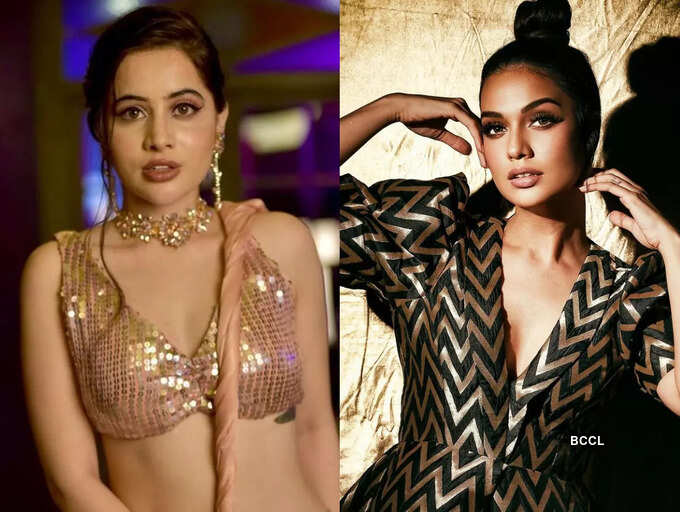 Urfi Javed was the first contestant of
Bigg Boss OTT
to get eliminated from the house in the first week itself. She called
Divya Agarwal
dual-faced and jealous of her. She told ETimes TV, "
Divya Agarwal
aik number ki Kami** aurat hai. On my face she would do baby baby and then talk ill about me in my absence. She would complain about me using too much oil in food, but the truth is she would herself put too much oil as she would cook bad food. This is what I am saying in front of the camera. Divya is jealous of me."
'Was wrong to select Zeeshan as connection'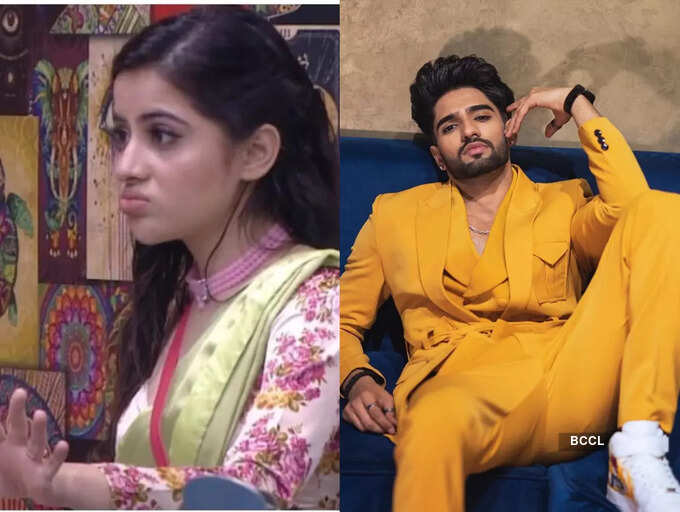 All hell broke loose when Urfi's connection
Zeeshan Khan
decided to select
Divya Agarwal
as his partner. After getting evicted, Urfi slammed Zeeshan and blamed him for her elimination. She said, "I think I made the wrong decision on the stage itself when I selected Zeeshan. I went wrong there only in front of the host Karan Johar. When I came out and saw my clips, I had entertained a lot and gave my 100 percent. But don't know what happened."
Akshara: Shamita and Neha are dominating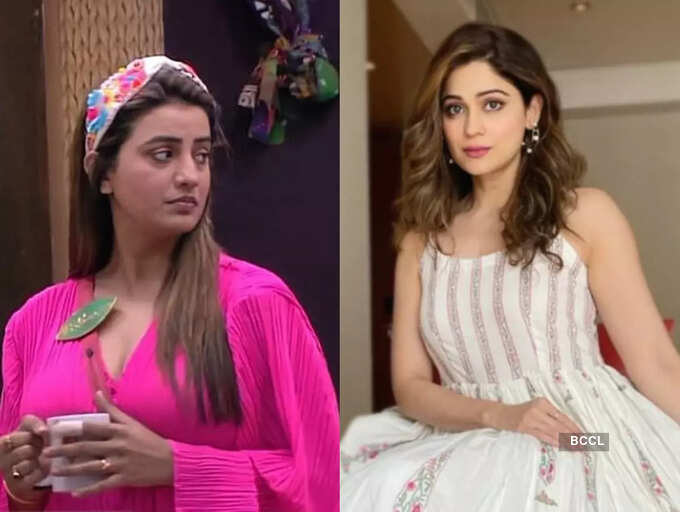 Akshara Singh told ETimes TV loud and clear, "Shamita and Neha have been dominating since the day one. They have always done this. Just because you speak English, it doesn't make you classy. I don't think aisa classy hona koi kaam ka hai. I feel how you behave with others and conduct yourself in the house, makes you a classy person. But I know Divya and I know she is capable of making their life hell if they mess with her."
Millind Gaba: Karan Johar only talks to Shamita and Neha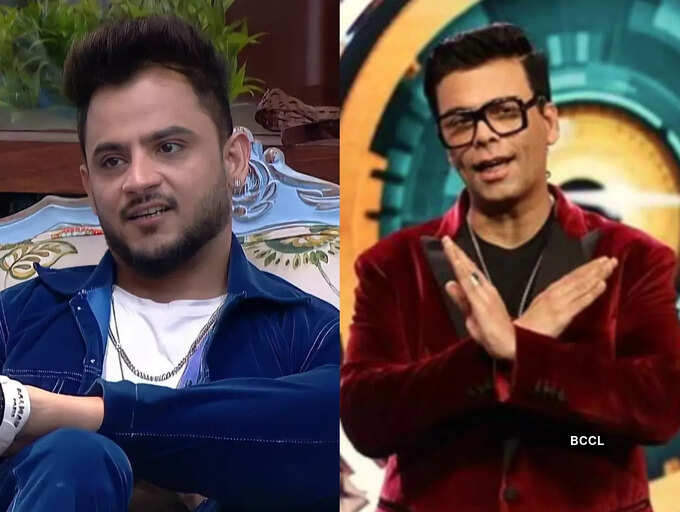 Millind openly admitted that he doesn't want to be friends with
Neha Bhasin
anymore and whatever happened between them is the end of their friendship. He also called Karan Johar a biased host. He said exclusively to us, "I strongly feel that only Neha and Shamita are given a chance to explain their point. Divya is targeted every Sunday Ka Vaar. I just have only one complaint from Karan Johar sir. He is a very good host, person and legendary filmmaker but like how Salman Khan sir would speak to each contestant and also give them a chance to explain and we did not get that chance on BB OTT. If someone is going wrong, he explains them so politely and actually makes them understand where they went wrong. If someone tries to mess, he showed them their place. I was expecting of Karan to do it that way and make us realise where we were wrong."
Fake audience question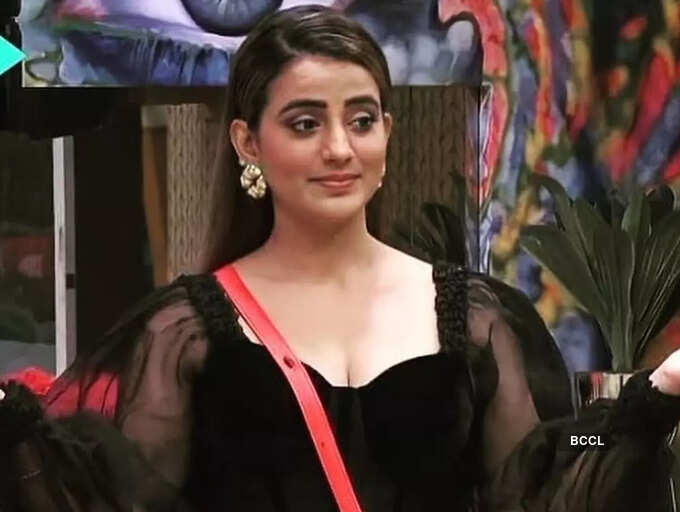 Just before
Akshara Singh
's eviction, she faced a lot flak after a fan question. Akshara got reprimanded by Karan Johar for using foul and demeaning language against
Neha Bhasin
previously. Later, in an interview Akshara had said that it was not any fan, who questioned but the person belonged to the inside team. Referring to the same, Millind had shared, "Yes, I saw a screenshot of a person who asked a question to Akshara on Sunday ka vaar and apparently she is part of the same production house. I feel the boys in the house never got any opportunity in the house to present their side. Even during in the Zeeshan episode, I had raised my hand but I was not given a chance to present my point."