Exclusive: Today I feel proud of my decision to sell fish besides acting: Swarajya Janani Jijamata actor Rohan Pednekar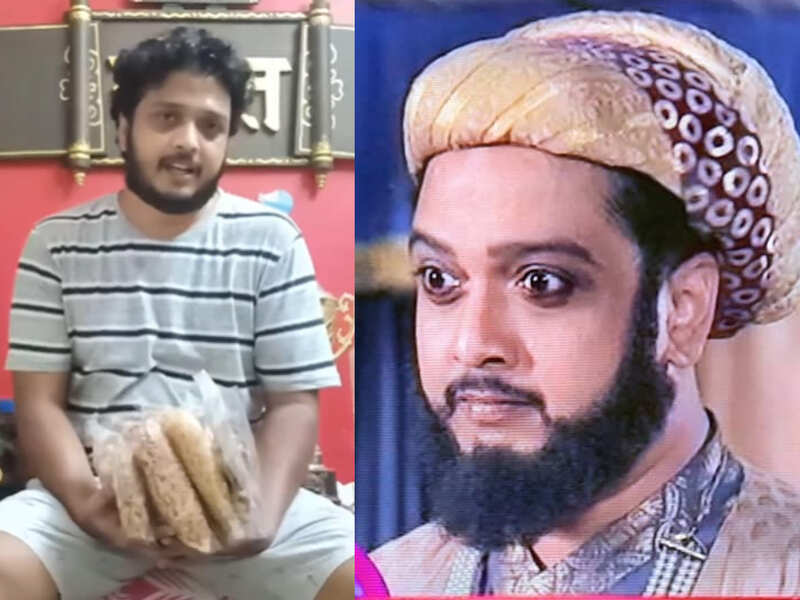 A 15-day curfew from Wednesday night has been announced in Maharashtra and it seems like the lockdown has already started affecting various sectors including the entertainment industry. Marathi actor Rohan Pednekar, who is currently playing the role of Kartalab Khan in the show Swarajya Janani Jijamata, sold dried fish in the previous lockdown for survival. Since last year, the actor has been selling fish, and it has now become his second source of income. In an exclusive chat with ETimes TV, Rohan Pednekar spoke about his decision to sell fish, how it has helped him financially, and why one should not feel ashamed but find a second source of income.
Rohan, who recently bagged Kartalab Khan's role in Swarajya Janani Jijamata, is quite disappointed after learning about the stalling of TV shootings. He said, "I was so happy when producer Amol Kolhe sir told me that they are going to cast me as Kartalab Khan. I used to wake up in the morning at 3 am, and then I would go to the fish dock, and after packing all my fish orders, I used to get ready around 6 or 7 am for the shoot of Swarajya Janani Jijamata. Everything was going so well. My passion and hobby were supporting me at the same time, but lockdown was announced. My second innings had just started and this news really disappointed me.
Talking about the tough phase that he has gone through and how his decision helped him to get secured financially today, he said, "I am always a fighter. I have dealt with suicidal thoughts and mental depression in the previous lockdown, and rather than sitting at home and whining, I decided to sell fish. I know some actors and people then laughed at me and made fun of my decision, but today, I feel so proud of myself that I continued to sell fish, and I did not stop. I never felt ashamed to sell fish because it's also a profession, and in any way, it's adding a penny to my income. I feel proud today that I chose to sell fish as my second mode of income."
Rohan Pednekar is urging everyone to search for new business and professions to be finally secured. He elaborated, "People only see the limelight of the industry from outside but don't know what an actor is going through in his personal life. I always request other actors and my colleagues as well to not feel ashamed to take up any new profession. There are actors and producers in the industry who have debts but they will not even try to do something else apart from the acting, or their ego stops them from doing so. Today, I am not that worried for myself but I am worried for those who are sitting idle at home and do not have any penny in their pockets."