Ramayan actors Arun Govil, Dipika Chikhlia, Sunil Lahri remember Arvind Trivedi aka 'Ravan'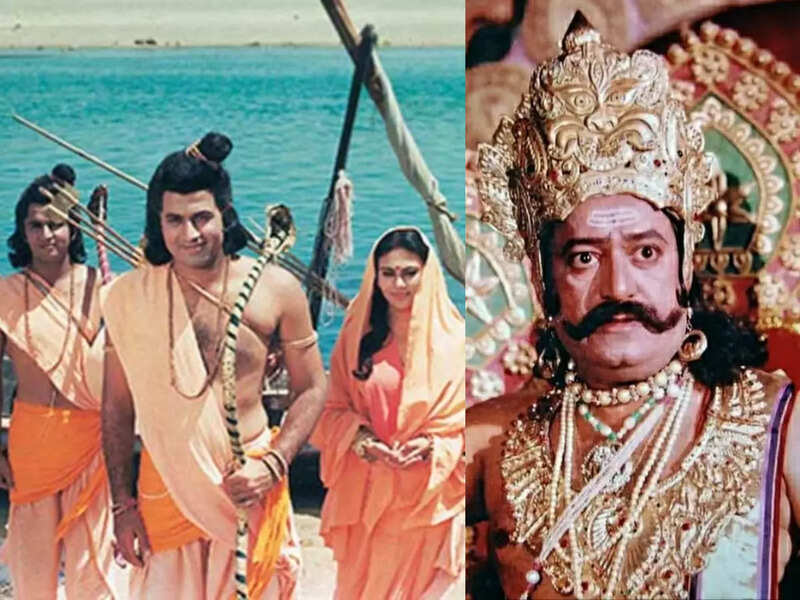 Senior actor Arvind Trivedi, who played the character of 'Ravan' in Ramanand Sagar's Ramayan, passed away in Mumbai on Tuesday night (October 5).
The actor's nephew Kaustubh Trivedi, told ETimes TV, "He was not keeping well for quite some time, but today he suffered a heart attack and that led to multi organ failure."
Ramayan actors Arun Govil, Dipika Chikhlia, and Sunil Lahri took to social media and shared heartfelt tributes to the actor. Arun Govil, who played the role of Lord Ram, tweeted, "Aadhyaatmik roop se raamaavataar ka kaaran aur saansaarik roop se ek bahut hee nek, dhaarmik, saral svabhaavee insaan aur mere atipriya mitr aravind trivedee jee ko aaj maanav samaaj ne kho diya. ni:sandeh ve seedhe paramadhaam jaenge aur bhagavaan shreeraam ka saanidhy paenge." (Spiritually Ramavatar's reason and worldly a very noble, religious, simple natured person and my dear friend Arvind Trivedi ji…the human society lost him today. Undoubtedly he will go straight to the supreme abode and will find the company of Lord Shri Ram.)
Sunil Lahri aka Lakshman, shared some unseen pictures of the late actor and wrote, "Bahut dukhad Samachar hai ki Hamare Sabke Pyare Arvind bhai (Ravan of Ramayan) Ab Hamare bich Nahin Rahe Bhagwan Unki Atma ko Shanti De...I am speechless I lost father figure, my guide, well wisher & gentleman... (It is very sad news that our beloved Arvind Bhai (Ravana of Ramayana) is no longer among us, may his soul rest in peace.)
Dipika Chikhlia, who is played Devi Sita in Ramanand Sagar's Ramayan also remembered the late actor and wrote, "My heartfelt condolences to his family …a very fine human being #arvindtrivedi #ravan."
The last rites of the actor will take place at Dahanukarwadi crematorium, Kandivali West, in Mumbai on Wednesday morning. Apart from playing one of the most iconic characters on Indian television, Ravan in Ramanand Sagar's 'Ramayan', Trivedi had also played a key role in the cult TV show 'Vikram Aur Betaal'.