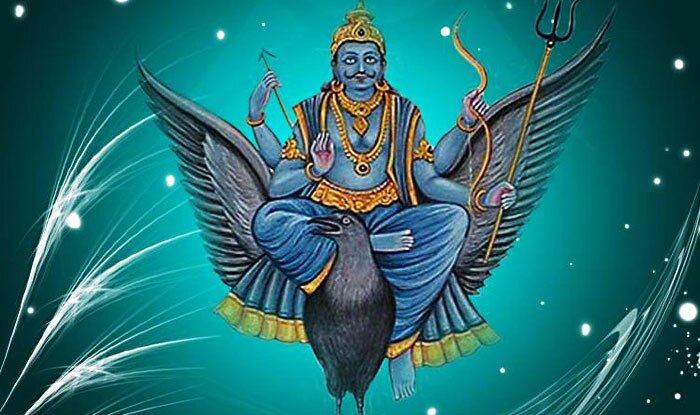 Today, the Hindus all over the world are celebrating Shani Amavasya. The no moon day or Amavasya that falls on a Saturday is called as Shani Amavasya and the day is dedicated to Lord Shani. Lord Shani is also known as Chhaya Putra, Sanaischarya and Shanishwara. Shani Amavasya is being celebrated today on November, 18, 2017. People worship 'pitras' on this day and perform tarpan and shraadh for their dead relatives on this day. It is believed that by performing puja and daan on this day helps to reduce the negative effect of pitra dosha and kaalsarp dosha. Keeping a fast on this day is believed to be beneficial as it appeases Lord Shani. Usually in a year there are around 2-3 Shani Amavasya. This year there are two Shani Amavasya, one was on June 24 while the other falls today on November 18, 2017. Here we have outlined the significance, puja vidhi, shubh muhurat and Shani mantra for you to pray to Lord Shani so that you can rid yourself of any sade sati in your horoscope.
Praying to Lord Shani on Shani Amavasya negates the bad influence of Shani in one's horoscope. People whose horoscope does not have a favourable Shani then they are said to have a very fateful life and cannot be saved from doom. This year the Sani Amavasya has brought a special yoga called 'shobhan yoga'. This yoga last occurred in 1987 that is why praying to Lord Shani today is extremely beneficial and meritorious. Devotees chant prayers and mantras for Shani Dev throughout the day and observe fast throughout the day and break it after sunset by consuming rice with sesame seeds or black urad dal. People who are said to be undergoing sade sati or Shani Mahadasha are advised to observe fast and perform puja dedicatedly to get rid of the troublesome period and get peace of mind.
Shani Amavasya Puja Vidhi
Devottes should get up before sunrise, take a bath and offer black sesame seeds or mustard oil on a peepal tree or on Shani Dev's idol. Diya or earthen lamp of mustard oil is lit to appease Shani Dev. Devotees should visit the temple or else should pray to the deity at their house. Shani Mantra should be chanted and Shani aarti should be sung. Shani Dev is dressed in black clothes and jaggery and chana (Bengal gram) are offered to the lord and bhog with black sesame seeds is offered to Shani Dev. Mustard oil lamps or sesame oil lamps are lit in front of the lord. Take sesame oil and pour it in a diya, take a cloth and fill it with sesame seeds and tie the ends. Dip the cloth in the sesame oil and light it once it soaks up the oil.

Shubh Muhurat of Shani Amavasya or Tithi
Amawasya tithi begins: November 17 at 3:29 pm
Amawasya tithi ends: November 18 at 5:11 pm

Shani Mantra
"Om Nilanjana Samabhasam | Ravi Putram Yamagrajam || Cahaya Martanda Samhubhutam | Tama Namami Shanescharam ||"

Watch Shani Mantra video
Shani Dev also refers to the planet Saturn and is one of the nine heavenly objects known as Navagraha in Hindu astrology. Shani Dev is depicted as a black deity who rides a crow or a vulture and sometimes is depicted sitting on a buffalo. Shani Dev is supposed to be the deity who gives fruits of your karma and the punishments meted out by him is seen as Shani dosha.