Pound Cake Recipe: Here is How to Make This Delicious Dessert at Home
Watch: Here is the step-by-step recipe of pound cake.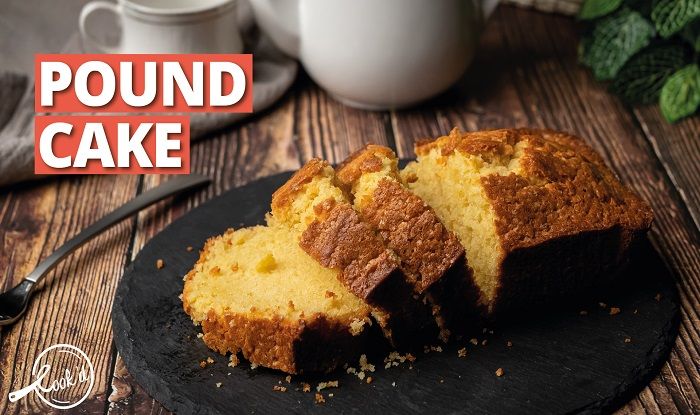 Pound cake is a traditional European cake. It is a simple recipe that goes amazingly well with tea and so it is also called tea cake. There are different types of pound cake and you can go as creatively as you wish. The key ingredients of pound cake are eggs, Maida, vanilla essence. Pound cake is a perfect evening snack and this cake is made using oven. While baking, the cake cracks at the center, which provides a distinct texture and look to the cake.
Recipe
Preparation Time: 20 min
Cooking Time: 60 min
Ready Time: 80 min
Servings: 8
Ingredients
Eggs – 3 nos
Milk – 3 tbsp
Vanilla Essence – 1 ½ tsp
Maida – 130 grams
Corn Flour – 20 grams
Salt – ¼ tsp
Baking Powder – 1 tsp
Sugar – 150 grams
****er – 170 grams
How to Make Pound Cake
1. Preheat the oven to 180 degrees C (350 degrees F) and place the oven rack in the centre of the oven. ****er or spray with a non-stick vegetable spray, 9*5*3 inch (23*13*8 cm) loaf pan. Line the bottom of the pan with parchment paper and ****er or spray the paper.
2. In a bowl, whisk the eggs, along with the milk and vanilla extract.
3. In another bowl, add the flour, baking powder, salt, sugar and beat on low speed for 30 seconds using a hand mixer.
4. Add the ****er to the dry ingredients, along with half of the egg mixture. Mix on low speed until the dry ingredients are moistened.
5. Increase the mixer speed to medium and beat for a minute to develop the cake's structure. Sc**** down the sides and bottom of the bowl as needed. Add the remaining egg
mixture, in two additions, beating well after each addition for 30 seconds to incorporate the egg and strengthen the cake's structure.
6. Pour the batter into the prepared pan and smooth the top with an offset spatula or the back of a spoon. Bake for about 60 minutes or until the cake is golden brown and a toothpick inserted into the center of the cake comes out clean. Rotate you loaf pan about halfway through baking.
Cooking Tips:

1. The cake will crack down the centre, it is absolutely fine.
2. If you find the cake browning too much as it bakes, cover with a piece of lightly ****ered foil.
3. Do not overmix after adding the flour.