World Liver Day 2018: 8 foods to keep your liver healthy
1/8
Image credit: Twitter
Garlic
Today, on world liver day here is a list of foods you must include in your diet to keep you liver healthy. One should include garlic in the diet, as it is rich in allicin, an antioxidant that protects the body from oxidative damage. It stimulates the liver to activate the enzymes that can flush out harmful substances. However, heating destroys its qualities. If you cannot eat it raw, you can purchase it in the form of capsules from a pharmacy.
2/8
Image credit: Twitter
Oatmeal
Oatmeal is super rich in fibre which works best for liver. Research shows it can help you shed some extra pounds and belly fat, which is a good way to keep away liver disease.
3/8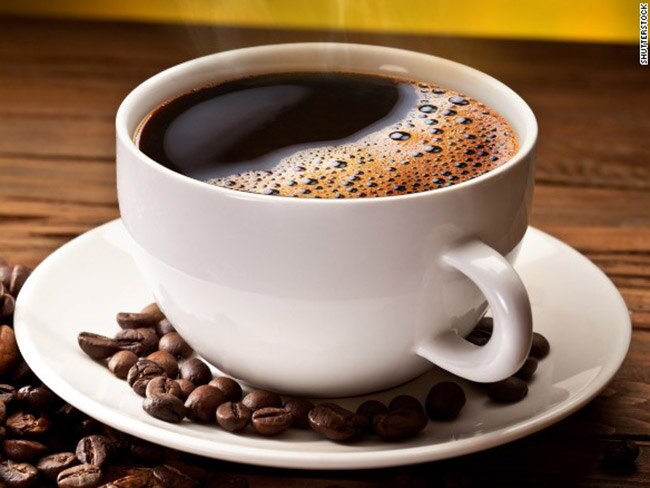 Image credit: Twitter
Coffee
Coffee is one of the best beverages you can drink to promote liver health. Drinking coffee protects the liver from disease, even in those who already have problems with this organ. Drinking coffee may also reduce the risk of developing a common type of liver cancer, and it has positive effects on liver disease and inflammation .
4/8
Image credit: Twitter
G****s
G****s are high in vitamin C and antioxidants, citrus fruits like g****fruit, oranges, limes, and lemons support the natural cleansing abilities of the liver. Have a small glass of freshly-squeezed g****fruit juice to boost production of the liver detoxification enzymes that help flush out carcinogens and other toxins.
5/8
Image credit: Twitter
Broccoli
Broccoli is an excellent source of isothiocyanates, sulfur-containing compounds. The isothiocyanates regulate the expression of genes that are involved in flushing out carcinogens and improving metabolism.
6/8
Image credit: Twitter
Green tea
It's brimming with a type of antioxidant called catechins. It may protect against some forms of cancer, including liver. You'll get more catechins if you brew tea yourself and drink it hot. Iced tea and ready-to-drink green teas have much lower levels.
7/8
Image credit: Twitter
Beetroot juice
Beetroot juice is a source of nitrates and antioxidants called betalains, which may benefit heart health and reduce oxidative damage and inflammation. Itís reasonable to assume that eating beets themselves would have similar health effects. However, most studies use beetroot juice. You can juice beets yourself or buy beetroot juice from the store.
8/8
Image credit: Twitter
Olive Oil
Cold-pressed organic oils such as olive, hemp, and flaxseed are great for the liver when used in moderation. They help the body by providing a lipid base that can absorb harmful toxins in the body. In this way, they take some of the burden off the liver.