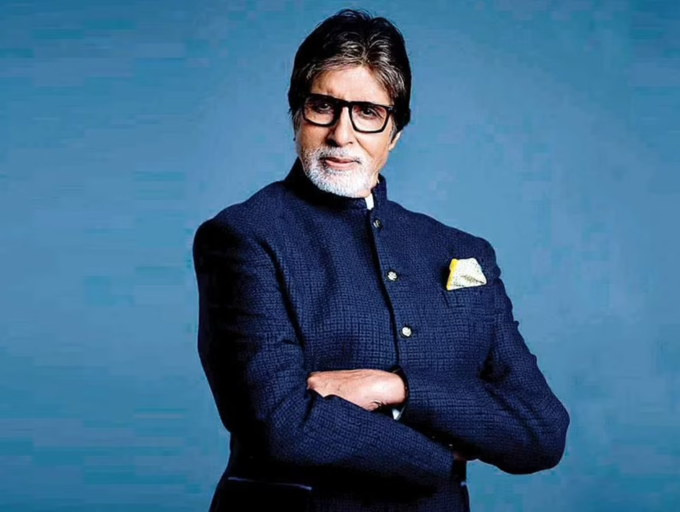 Bollywood megastar
Amitabh Bachchan
, who has been hosting Kaun Banega Crorepati since 2000, has won zillions of hearts since the show's debut. Big B, who turns 80 today (October 11), frequently encourages contestants to share personal stories, which is among the reasons why KBC remains popular today. He also recalls some memorable scenes from his own life that very few people know about. Big B shared several set photos, ranging from how he always says "it's his last season" to fulfilling fans' dreams to his offbeat looks for the show. These anecdotal examples are quite illuminating, and we've compiled them here for you here.
On our favourite host
Amitabh Bachchan
's birthday, let's take a look at some of the special moments from this year's season of Kaun Banega Crorepati:
Staying on foot with his commitments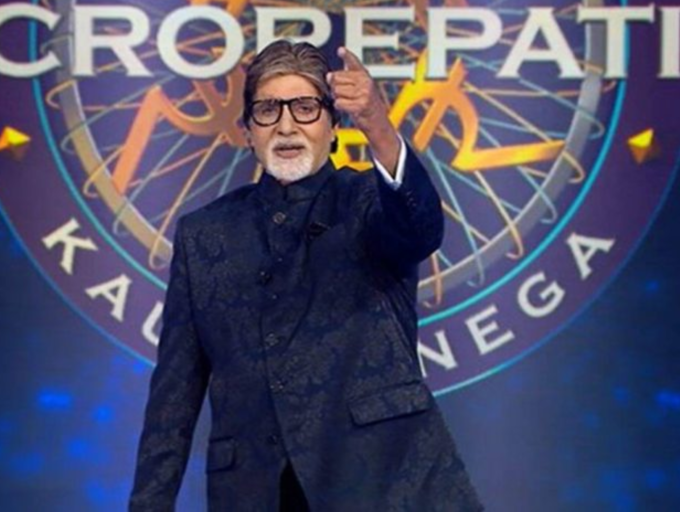 Amitabh Bachchan talks about completing the makers demands without any compromises. Big B said: "There is an 'each time I say never again' and yet it all comes back when the commitment has been made .. so comply and accept and go ahead with the best efforts. and so one tries .. mock rehearsals are such a must .. all the detailing of the work changes the understanding of the job at hand and then its execution .. all a jumble just yet and the doers say its fine we shall manage and do it well... I have nothing but praise for their confidence .. and I do hope it all falls into place."
Hosting the show only for audiences love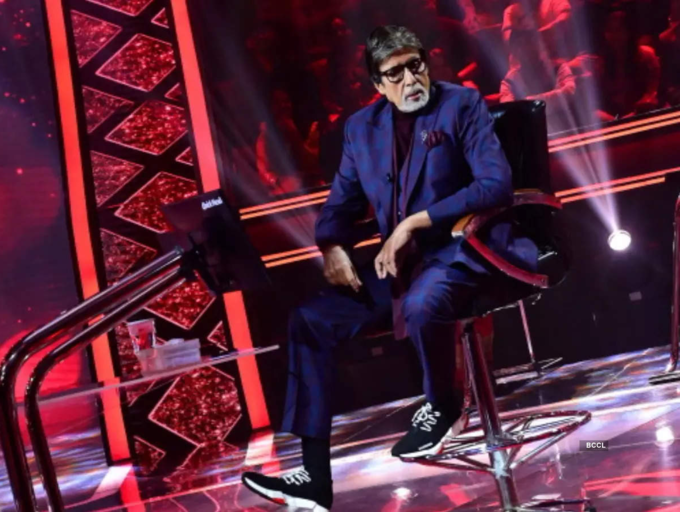 Amitabh Bachchan says that he only comes back as the host of the show because of the audience's love and support. He further adds "The audiences that come to sit in the silent confines of the seating, bring with them the joy of cheer and appreciation as time goes by and their love and cooperation exceeds all limits of patience and dedicated involve ... the contestants, may the Almighty bless them all, bring the colour that shines so brilliantly all about the arena, and with their tales of effort and association, bringing emotion and happiness around …"
Paying off the Rs 10 debt of a fan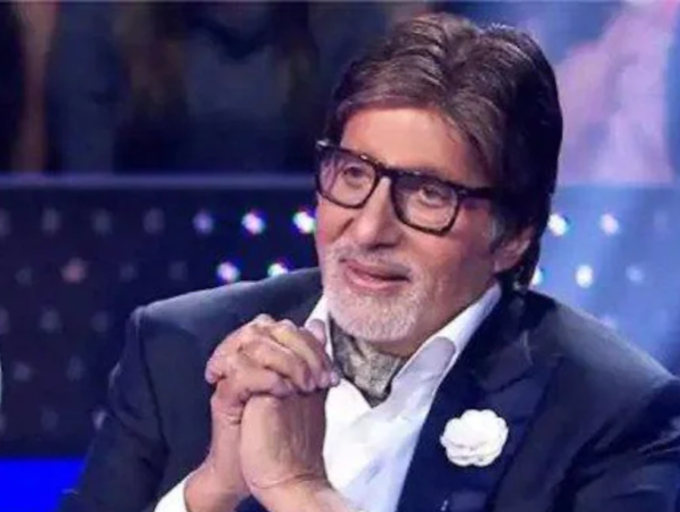 Big B wrote about an incident with a fan, "For one whose love began from the early 70′s for one of my films and then matured on to this day finding himself before me ad about me is truly the story of great abandon and emotion .. he came from a limited background .. both in the families means and surrounds , but desired to see a film of mine - 'Muqaddar ka Sikandar' .. he commented I owed him something and on prodding him revealed his desire to see the mentioned film and not having the means .. so he managed to procure Rs 10 - somehow and travelled miles to a theatre after making all possible calculations on how this 10/-, would be spent or be enough for the film to be seen .. stood for hours, with the 10/- Rs and by the time his turn came to the Box Office window, a rush for tickets and the stampede of the audience, resulted in the Police being summoned and mayhem .. in that wild atmosphere he was pushed and shoved and bore the 'lathi charge' dispersing the crowds , finding himself thrown to the ground, head injury , and the 10/- gone in the mêlée .. he swore never to see that film that day and swore he would only see it if and when the leading man of the film would sit by his side and watch it together ... its been over 20 years of this and he has kept his promise of not seeing it .. till ..I gave him his lost Rs 10/-, with an interest of 10/- and assured him that one day perhaps we could see the film together."
Big B getting curious about Momos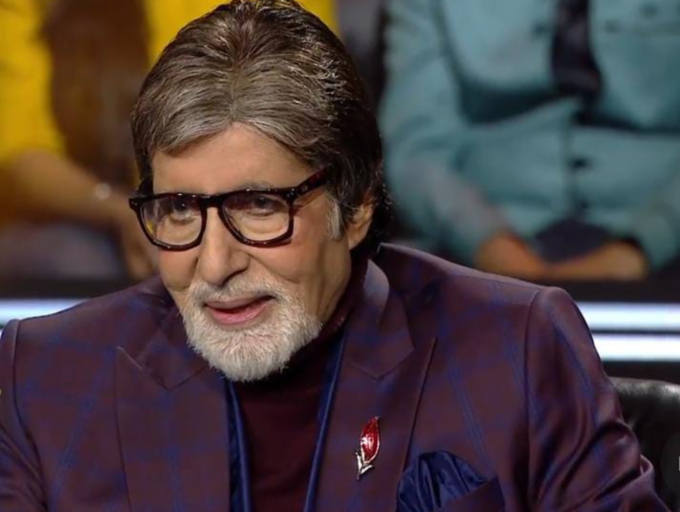 In the show, the contestants not only come to play the game but also to meet THE
Amitabh Bachchan
and know about his likes and dislikes related to food, clothes or films. In a few episodes of KBC 14, the contestants have spoken about their likings for the north-east dish Momos and Big B who was unaware of it has asked the contestants about it multiple times. He even degraded the dish after hearing the name 'Momo. Big B even asked one of the contestants to make him try the dish once so that he won't be clueless and could also see why people are so fond of it.
Reveals his surname and its origin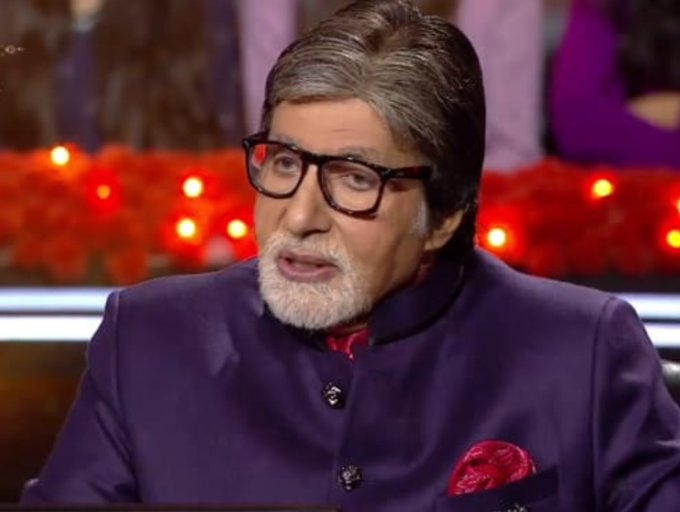 Amitabh Bachchan once told a tale about his caste-diverging parents. His mother, Teji Bachchan, was a Sikh, and his father, Harivansh Rai Bachchan, was from the Uttar Pradesh Kayasth family. He mentioned that there were some initial stumbling blocks, but everyone did agree. He claims that this happened in 1942, but he is surprised that people still believe it.
Amitabh Bachchan
then revealed that his father purposefully chose the surname Bachchan because it does not imply caste. He also stated that his parents were questioned about his surname when they applied for his admission. His parents gave them his father's pseudonym instead of their family name.
Amitabh Bachchan on receiving foul words on social media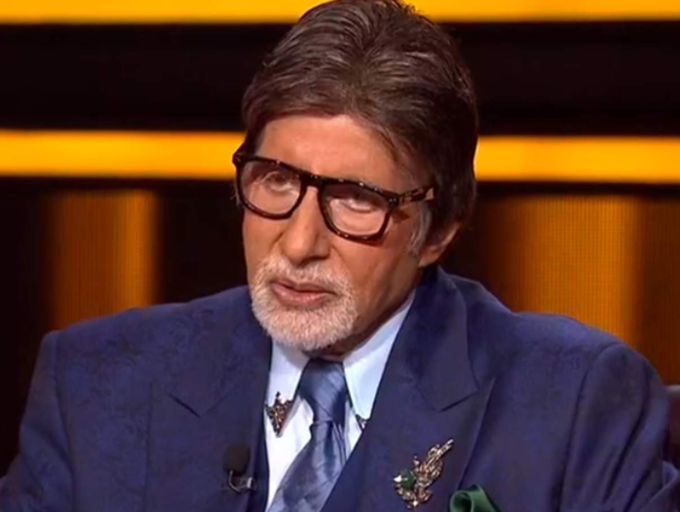 Amitabh Bachchan questioned a contestant if he was on social media in one of the most recent episodes of KBC 14. Later, Mr Bachchan mentioned curse words in his posts. He stated "I was told about blogging and started writing blogs. I don't understand these things at all. At times, I get trolled about images or captions. They give gaalis. I didn't know that people also comment on pictures that you post. They write, 'Kya samajhta hai apne aap ko' and many other things that I can't say. I have to think a lot before posting anything."
The Nada-pyjama look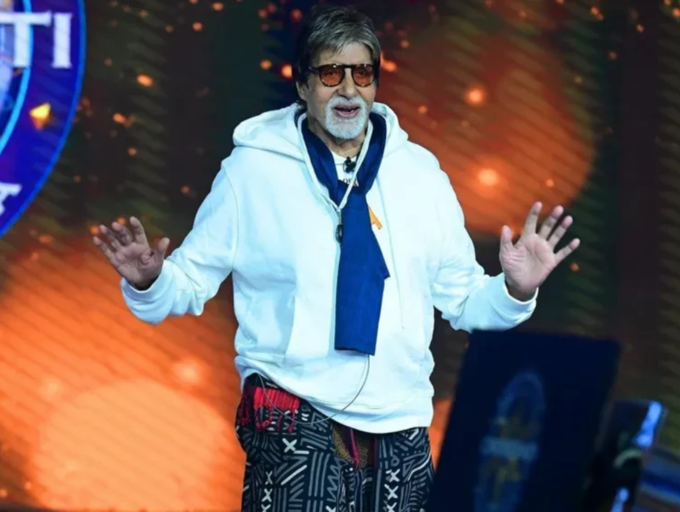 He shared a photo of himself wearing a white hoodie with dhoti-style pants and drawstrings (nada). Amitabh Bachchan highlighted his appearance in his blog. He wrote, "They gave me a pyjama to wear, seemed they cut up a sari ; gave me a small little pocket in front and at the back they put the 'nada' - the string tape that ties the waist up - which normally is in the front over the fork…"
Getting ready for the first day of the KBC 14 shoot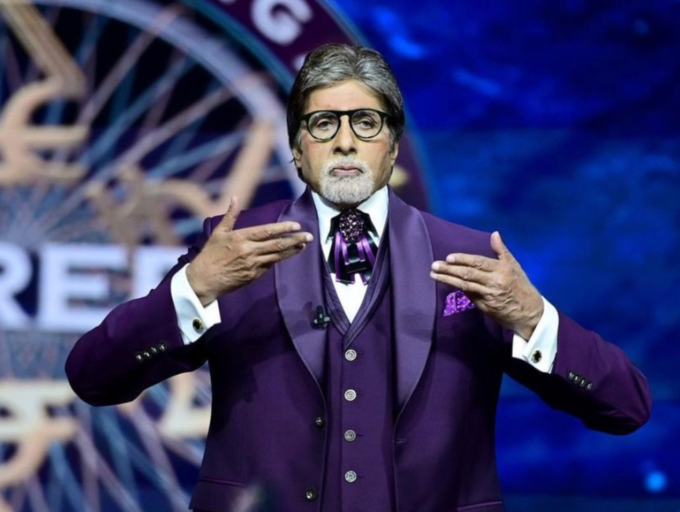 Following the mock shoot, Big B prepared for the first day of the Kaun Banega Crorepati 14 shoot. He revealed that "tired .. late .. early call .. first day of KBC .. frightening and scary."
His love for Football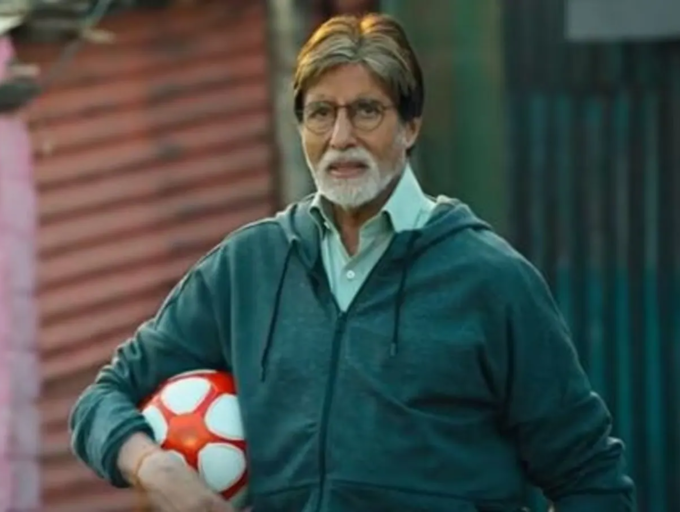 Amitabh Bachchan asked one contestant if he enjoys watching or playing sports when he was confronted with a question about sports. During their chat, Big B discloses that he enjoys watching sports after he gets home from work. He claims to enjoy playing football. Big B says "He loves to play football and it is because of the game's fast reflexes that he can answer so easily. He loves to watch the cricket but doesn't love to play on the ground."
Talking about his foot surgery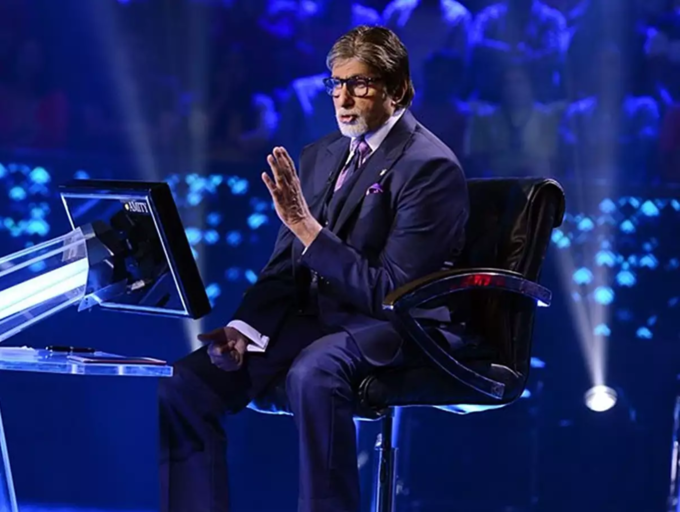 Mr Bachchan previously stated in his blog that perhaps the shoes he was wearing lately were not a fashion statement. He stated, "The toe that was fractured had healed after the 'buddy bonding medical treatment' was exercised and inspected, with the discovery that the toe had not aligned itself in the repair .. but since it was the toe - an element that is hardly ever noticed, it was decided to leave it as it is .. fine .. but the declaration that nothing more could or would happen to it, defeated itself and the fracture did not return but the condition of a fracture did .. and since the crunched shoes that bring the fingers of the oft-forgotten feet, together in unison, it was presenting itself in the adjectives verbs adverbs of what is generally construed with a simple excruciating verbiage often addressed as (pain emojis).. got it ..so the soft toed shoe was brought into prominence and displayed under the trousers that be seen in some of the longer shot pictures… (sic)."
His way of consoling the contestant on hot seat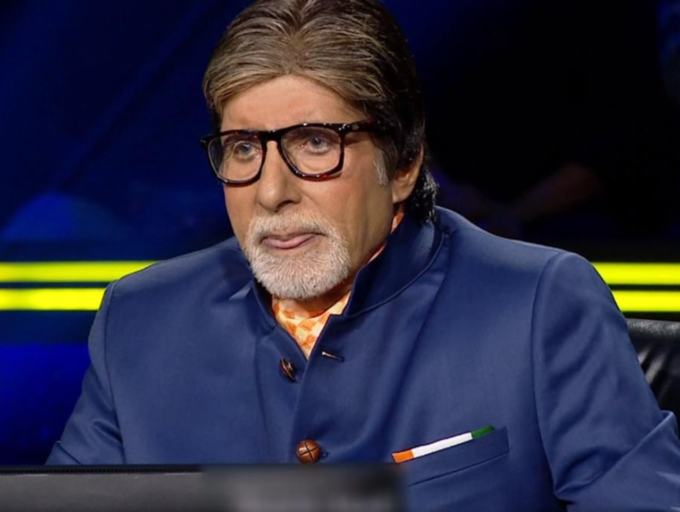 In one of the episodes of KBC 14, a contestant wrote a very long letter to the host Amitabh Bachchan. She read the letter aloud "Respected Amitabh Bachchan ji, I do not know if we can ever be like you, but you have proved time and again that you are one of us. The way you pull the chair for us, wipe our tears with your own handkerchief, meet the audience… Sometimes I think to myself, a superstar like you can only come once in a century."Later Amitabh Bachchan expressed his feelings about the letter and told the contestant how touched he was by her words.