Wales NHS Covid pass: What is it and how do I get one?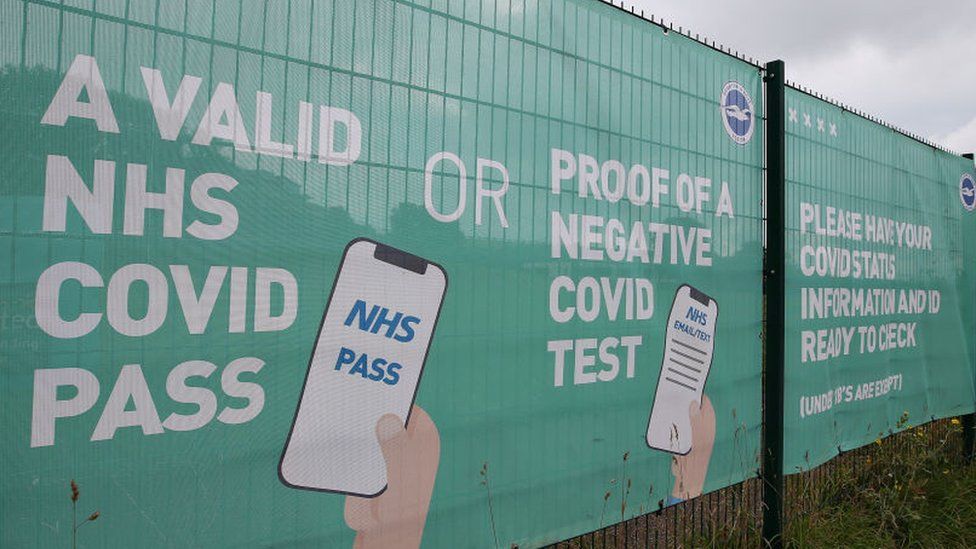 Covid passes will be extended to cinemas, theatres and concert halls as part of Welsh government plans.
Our casinos are Free
SLOTXO
The game is free to try without depositing! Choose to play games with great heart.
The new rule comes into effect on 15 November .
People in Wales already need an NHS Covid pass to legally enter nightclubs and large events.
Anyone aged over 18 will be required to show the pass to prove they are either fully vaccinated or have had a negative lateral flow test result within the past 48 hours.
So how do you get a Covid pass, how will they work and how does Wales compare with the rest of the UK?
What is classed as a nightclub?
The Welsh government says any venue that can serve alcohol, is open between midnight and 05:00, and where music is provided for dancing will need to check for passes.
That means it could cover other venues not traditionally considered nightclubs that have a late licence.
Venues can either apply the pass rules from when they open their doors, or when they open their dancefloor.
How do I get an NHS Covid pass?
The NHS Covid Pass is available digitally but you need to register for an NHS login via the website.
You will need to upload a photo of your ID (passport, full UK driving licence, full European driving licence).
This will allow you to produce a Covid pass using a smart phone, a computer or laptop.
Your NHS Covid Pass includes a barcode. The expiry date refers to the barcode and will update automatically. It does not apply to your vaccination status.
It's worth noting that in Wales, you cannot get the pass via the NHS app, as this is only valid in England. This is also different to the NHS Covid-19 app which alerts you if you've been close to someone with the virus.