Bigg Boss Marathi season 4 welcomed 'entertainment queen'
Rakhi Sawant
into the house as the first wild card entry. Rakhi who is known for her devil-may-care attitude enjoyed her days in the house. She sometimes surprised the viewers with her activities just like she left everyone laughing out loud with her wickedness. Take a look.
​Rakhi became Monjulika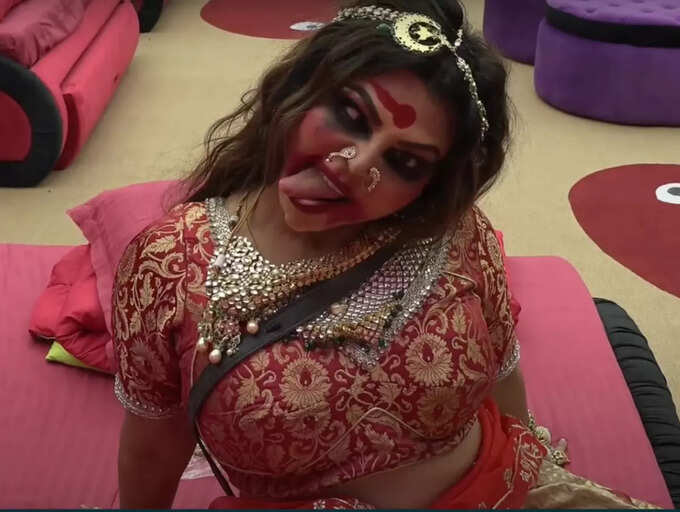 Rakhi recently dresses as Monjulika in the house and entertained the audience. Rakhi, dressed as Monjulika in her unique style of Monjuila asked Bigg Boss to send her mutton and chicken. And also warned him that she will eat everyone in the house if he fails to do so. Rakhi also informed the housemates to beware of her.
​Rakhi reminisced memories with Abhijeet Bichukale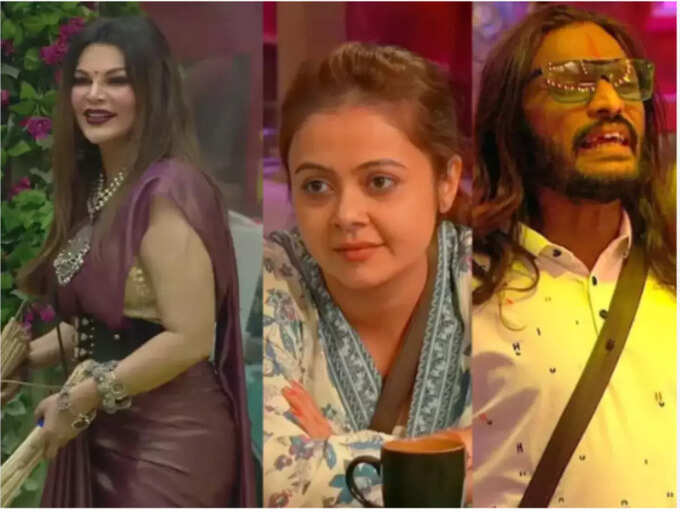 In BB Marathi, Rakhi recalled her experiences with Bigg Boss Hindi season 15 contestant Abhijeet Bichukale which left her BB Marathi 4 inmates in splits. Rakhi informed all housemates that Bichukale nominated Devoleena Bhattacharjee although she did all his work. She said, "Devoleena would do all his work. She would also cook for him and in the end, Bichukale nominated her first. We were shocked and she would say 'Bichukale main to aapki best friend hu firr mujhe kyun nominate kiya, maine aapka kapda dhoya sab kuch kiya'. To this Bichukale replied, 'Toh kya ho gaya, tuze he nominate karunga, tu jaa bahar' (sic)"
Rakhi's advice to Bigg Boss contestants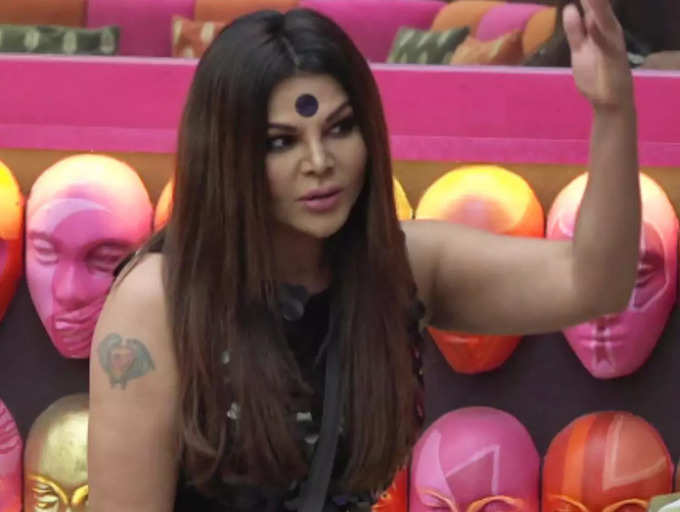 Rakhi spoke about 'giving content' in the Bigg Boss house and advised the same to the housemates. She said, "If anyone wants to provide content, he can give it anytime and anywhere. It does not like that, if someone is working in the kitchen, only then, he or she can be seen on TV. You can do whatever you want yet you can entertain the audience,"
​Rakhi recalls her journey with Bigg Boss Hindi season 1 winner Rahul Roy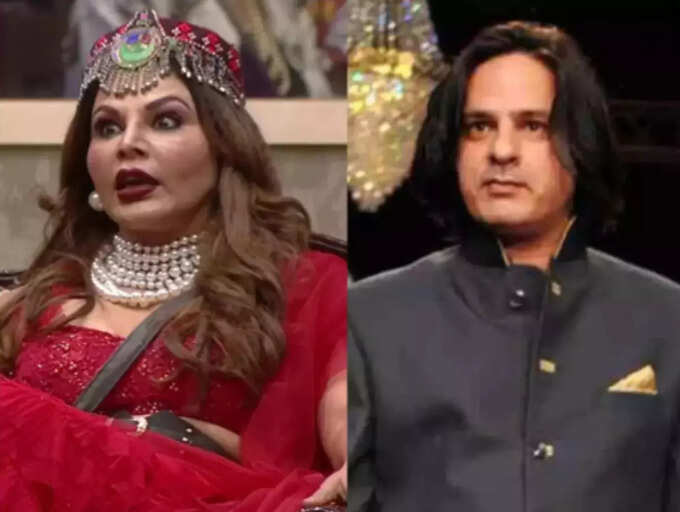 Rakhi spoke about the winner of Bigg Boss season 1 winner Rahul Roy and said she still wonders how he won the trophy of the hindi reality show without doing anything in the house. Rakhi said, "Main aap sabko batati hu. Mere time pe season 1 mein Rahul Roy tha. Aashiqui film ka hero. Wo bande ne kuch nahi kiya poora season. Khali 2 word baat kiya aur trophy leke chala gaya" (She laughed while sharing).
Rakhi denied doing household chores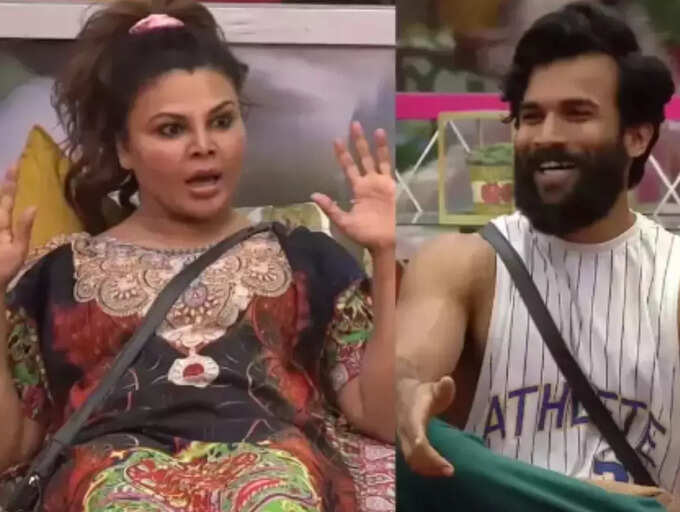 The housemates asked Rakhi to do household chores which she denied that she will not do any work in the house. She said, "Don't even ask me about house duties. I already have a lot of work including my makeup, hair, dresses, doing nails, etc. Bigg Boss Hindi mein bauhat bartan ghise hai maine yahape bass makeup karungi."
Fulfilling father's wish to participate in BB Marathi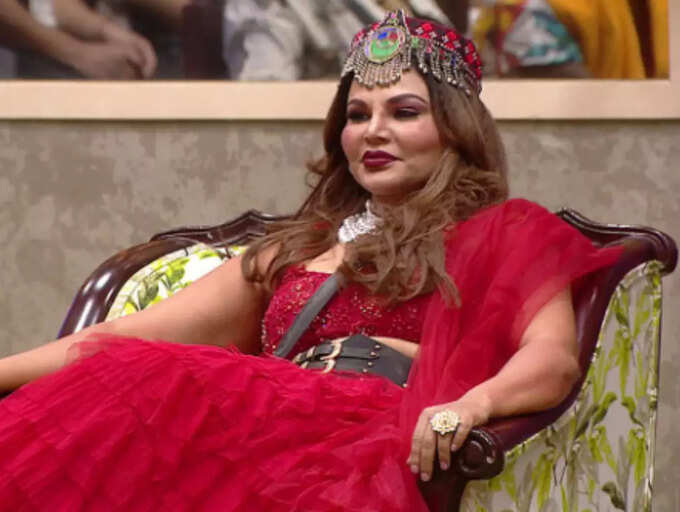 Rakhi informed all her housemates that her dad wanted to see her in BB Marathi but when he was alive the series did not start. Rakhi said, "He would ask me why there is no BB Marathi? Whenever it will launch, you please go there."
​Washed veggies with disinfectant and dishwasher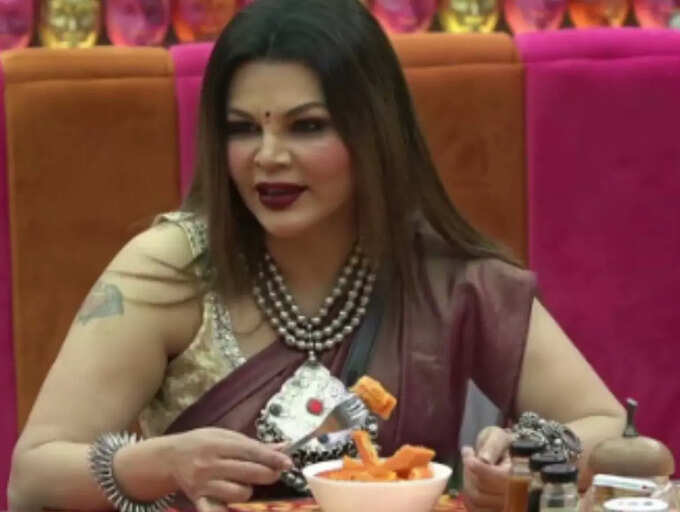 In the recent episode, Rakhi cleaned the veggies thoroughly by adding a dishwasher and disinfectant liquid when the housemates asked her to clean those properly. Rakhi said, "It had germs. You guys only said leafy vegetables need to clean properly and germs need to die, Kide Marne chaiye poore". Apurva got angry at Rakhi and said, "Tere andar jo 'Kide' hai usko maarna chahiye pehle tujhe."
​Getting emotional for not having 'family' in life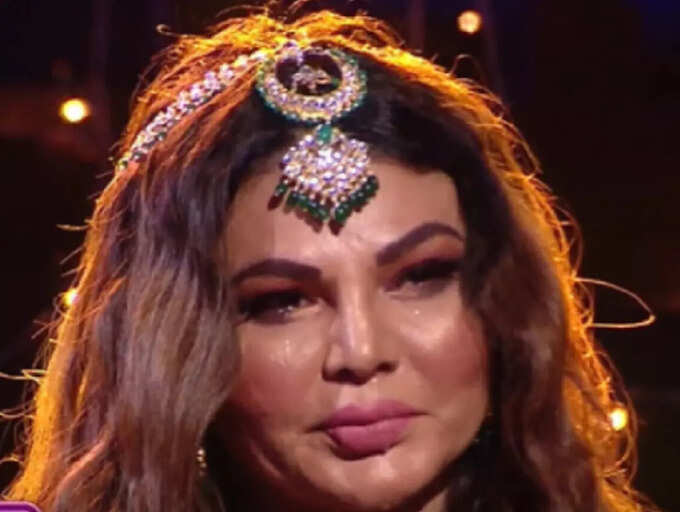 In the family week, Rakhi got emotional seeing the families of the housemates and said that she has been part of many Bigg Boss seasons but nobody from her family could come. She said, "I have done many seasons in Bigg Boss Hindi. Now I am a part of Bigg Boss Marathi. I have seen the contestants and their families but nobody from my family was able to come. There is no one in my family. My dad passed away. My mother is always in a wheelchair and her health has not been well. I am strong and I have become stronger now. But I get emotional sometimes. I also want a 'family' like husband and my kids"