Here's a look at some more news that surprised the audience:
Rushad Rana to tie the knot with Ketaki Walawalkar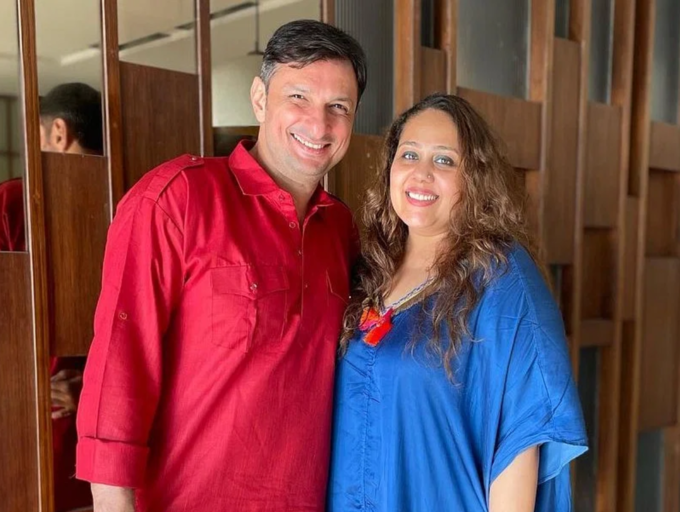 Rushad Rana is all set to tie the knot on January 4 with his girlfriend Ketaki Walawalkar. After confirming the news he told BT: "Ketaki is a very sorted, mature and nice girl. We met about a year ago and our first date was on January 4, so we chose this date to get married. One day, she just asked me what kind of a wedding I would like, and we realised that we wanted to take this relationship to the next level. On January 4, after our wedding, will throw a small party for our friends in the evening."
Charu Asopa on not allowing husband Rajeev Sen to meet Ziana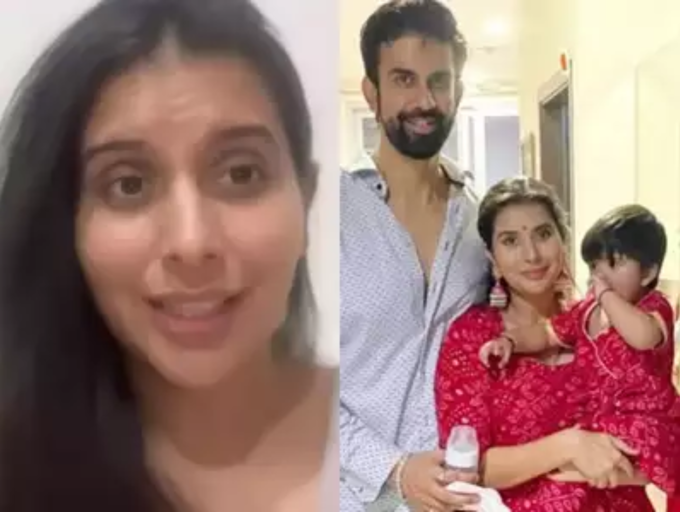 After Rajeev Sen accused estranged wife Charu Asopa of not letting him meet his daughter Ziana, the actress slammed Rajeev. Charu denied the allegations and stated that she has repeatedly told Rajeev that he can see Ziana whenever he wants. But it's something he doesn't want the rest of the world to know.
She further added "Yeh baat papers pe hai jo hum sign karne wale the 30th ko lekin Rajeev as usual...uske pehle jab hum 24th ko milne wale the tab bhi nahi aaye, 30th ko milne wale the sign karne ke liye tab bhi nahi aaye. Now he has said he will come on the 5th. Hopefully woh aa jaye kyunki unki wajah se mein ek taarekh ko apni sagi behen ki shaadi mein jaane wali thi lekin mein nahi ja payi. I cancelled my tickets because he is saying he will come on the 5th."
Shilpa and Apurva Agnihotri become parents after 18 years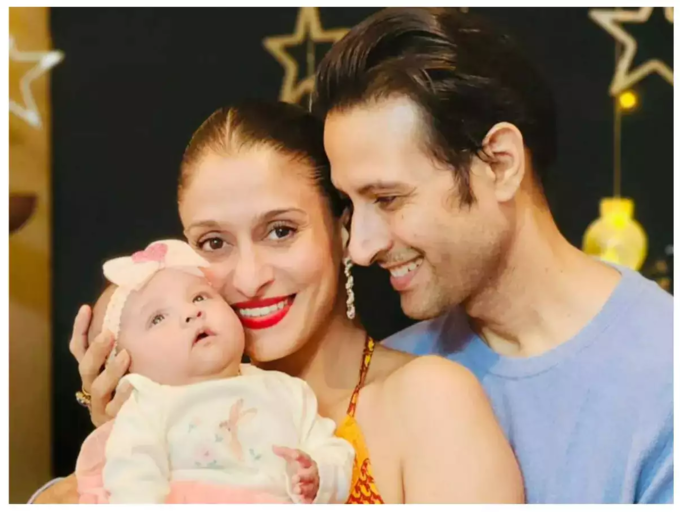 Apurva Agnihotri and wife Shilpa Saklani becamde parents after 18 years of their marriage. The Jassi Jaisi Koi Nahi actor had shared the happy news about their daughter Ishaani on Instagram. The new parents spoke with BT, and said: "I always had a dream to get married and become a mother to a little girl. However, we had to wait for 18 years to become parents. We wanted to be parents a long time ago, but it took a while and we are very happy today."
Even Apurva spoke about becoming a father after 18 years, he said "Ishaani was born on October 14 and she is God's gift to us. For the last 18 years, while we were happy to be just the two of us, at the back of our minds, there was a desire to become parents. After a long journey, our dream has finally come true."
Raj Anadkat announces quitting Taarak Mehta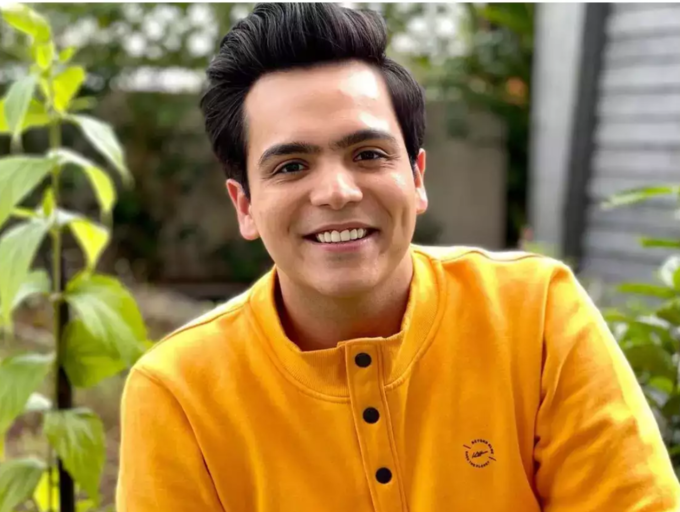 Raj Anadkat, who played the role of Tapu in Taarak Mehta Ka Ooltah Chashmah, announced his departure from the sitcom in an Instagram post on Tuesday. The actor confirmed the news by posting on his Instagram and wrote in his statement: "Hello everyone, it's time to lay all questions and speculation to rest. My association with Neela Film Productions and '
Taarak Mehta Ka Ooltah Chashmah
' has officially ended. It has been a wonderful journey of learning, making friends and having some of the best years of my career. I would like to thank everyone who supported me in this journey. The entire team of TMKOC, my friends, family and of course all of you. Everyone who welcomed me into the show and loved me as 'Tapu', your love for my craft has always pushed me to give my best to each and everyone of you, every single time. I wish the team of TMKOC all the very best for the future of the show. I'll be back to entertain all of you very soon. Keep showering your love and support."
Shoaib Ibrahim calls out trolls for calling his wife Dipika 'arrogant'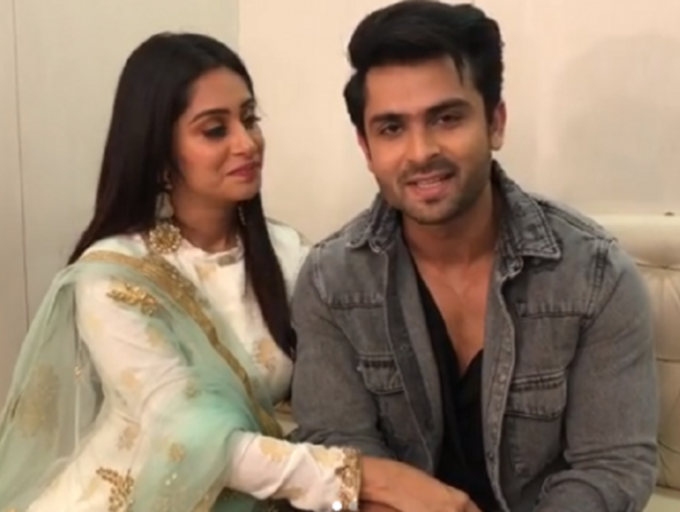 Shoaib Ibrahim addressed the issue of a media incident involving his wife Dipika Kakar, in which she was called out for being rude to a person who was attempting to help her when she nearly fell. Shoaib and his wife Dipika make frequent vlogs on their day-to-day life. Shoaib in one of his recent vlogs slammed the netizens and media for calling her rude when they had no clue about what happened.
Kushagre Dua approached for a wild card entry for Bigg Boss 16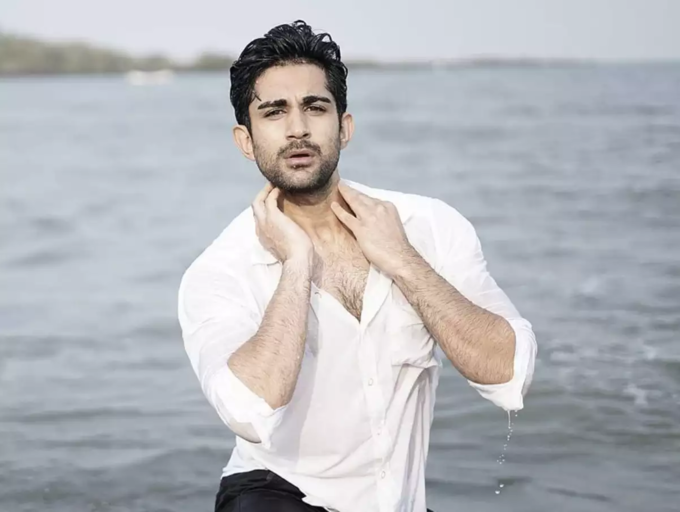 Bigg Boss 16 premiered two months ago. However, the time has come for wild-card participants to enter. This appears to be the case every season. The producers of the show have finally agreed to have TV actor Kushagre Dua as a wild-card contestant. A source told ETimes TV "Kushagre has been approached for the show and there are conversations happening on having him on board, though the actor hasn't reverted yet with his decision. Kushagre has just joined a new project so he is sceptical about the reality show. He was quite keen on doing it from the beginning and not entering as a wildcard from midway but he is yet to decide."
Urfi Javed slams a teenage group for abusing her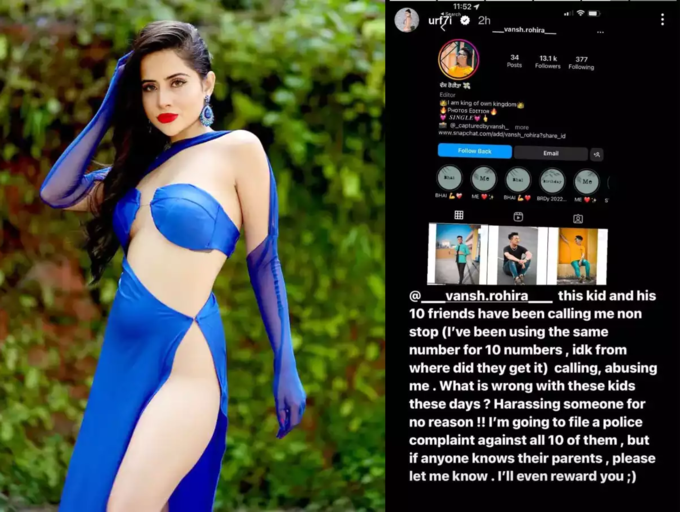 Urfi Javed of
Bigg Boss OTT
knows how to keep netizens interested with her major quarrels online. She has made headlines with almost everyone from Chahatt Khanna to Chetan Bhagat. This time, she has called out a gang of teenagers who have been berating her by calling and abusing her.Urfi shared it on her Instagram and wrote "This kid and his 10 friends have been calling me nonstop (I have been using the same number for 10 numbers, I don't know from where did they get it). They are calling and abusing me. What is wrong with kids these days? Harassing me for no reason! I am going to file a police complaint against the 10 of them but if anyone knows their parents, let me know. I'll reward you! The next generation is doomed! This kid is even resharing the story with so much pride. This kid and his friend prank call and abuse girls and then flaunt it instead of being sorry!"
Esha Kansara shares wedding pics with husband Siddharth Bhavsar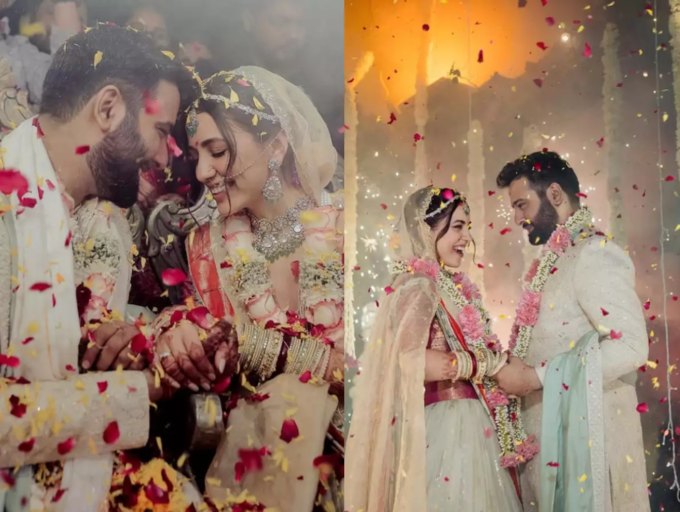 Esha Kansara of Maddam Sir fame is overjoyed because she married the man of her dreams, Siddharth Amit Bhavsar, on December 2, 2022. Finally, with their parent's approval, they began a new chapter of their lives. Esha Kansara was a stunning Gujarati bride, and pics from her stunning marriage had gone viral. Esha also wrote the caption "02.12.2022 Got myself the biggest project of my life! Project "Husband!" #SidKiEsha @musicwaala"
Hetal Yadav meets with a near-fatal accident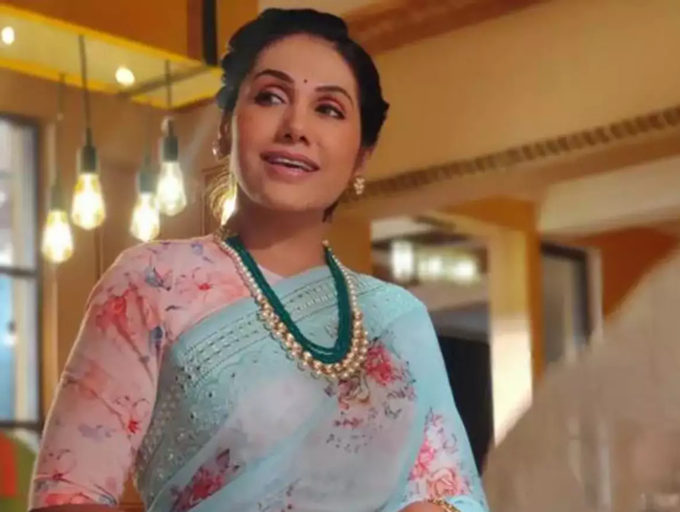 The actress recently met with a fatal accident last weekend on a Sunday night when she was returning home from shooting. The actress was driving the car herself and told Etimes TV: "I packed up around 8:45 p.m. last night and left from film city to reach home. As soon as I reached the JVLR highway, a truck rammed into my car and there was friction as the truck pushed my car towards the edge of the flyover to an extent that my car would have fallen off. Later on, I somehow mustered courage and stopped the car in front of the truck and called up my son. I asked him to inform the police as I was left extremely shocked after the incident."
MC Stan's friend Rohit Zinjurk praises the rapper for his game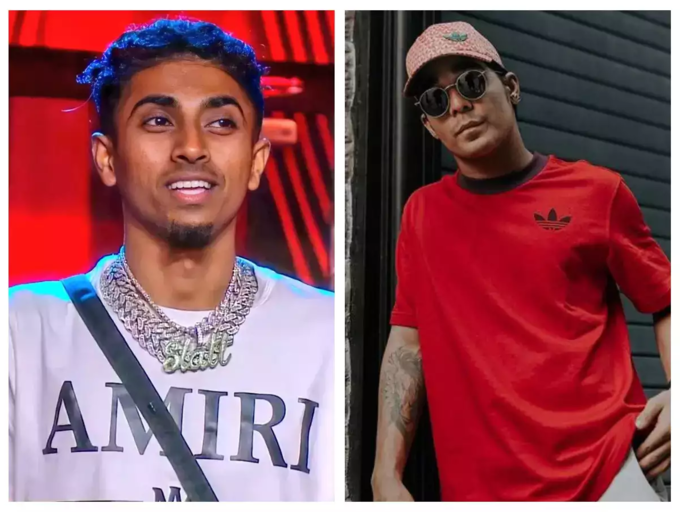 Rohit Zinjurk praised his friend and
Bigg Boss 16
contestant MC Stan for his game in the show. Rohit told ETimes TV: "The way Stan is playing, he's on the right path and playing well. People can see that his game plan is very good and I feel his game is different from other contestants in the house. Whatever he is doing, he is doing it right. Stan will go to the finals, and the way he is playing and his style are noticed by the audience. His way of playing is very unique, and he can win the show. His behaviour is original, he is not trying to fake things."
Divya Agarwal trolled after her engagement to Apurva Padgaonkar on her 30th birthday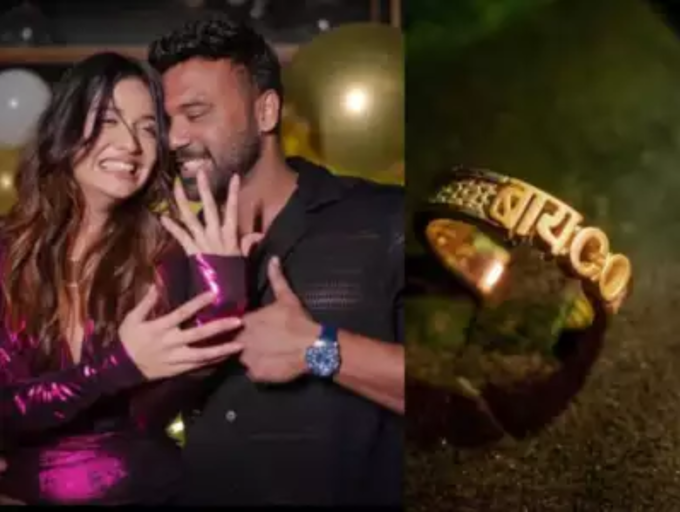 Bigg Boss OTT winner
Divya Agarwal
, who got engaged to her boyfriend Apurva Padgaonkar on her 30th birthday, has been trolled for moving on in life so soon after breakup with Varun Sood. In an exclusive conversation with BT, Divya said: "I would not want to comment on his reaction, but I would expect some sensitivity from fans regarding my engagement. I have been in relationships and have always been open about it, but that should not mean that netizens can say anything on my personal life. I am engaged now and they should show some sensitivity and not talk about my past relationship. I am in a very happy space and look forward to my life with Apurva."
Shilpa Shinde returns to daily soaps after 6 years with Maddam Sir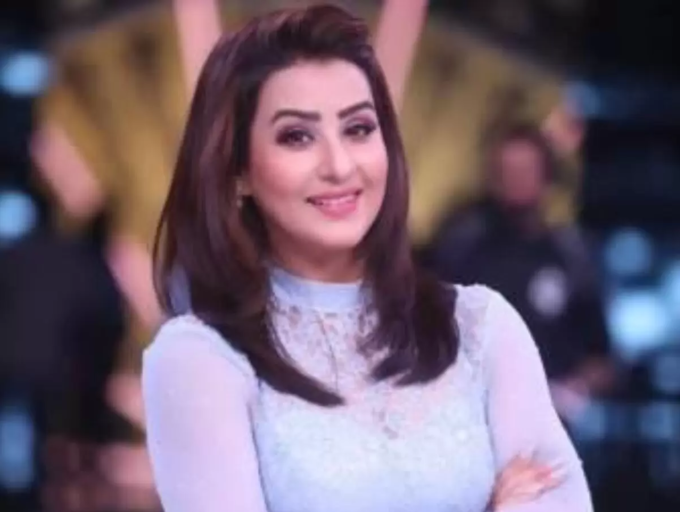 Shilpa Shinde, who was last seen in dance reality show
Jhalak Dikhhla Jaa 10
, will be back in the fiction genre after a long gap of 6 years. Former
Bigg Boss 11
winner told BT that she will return to TV with the comedy show Maddam Sir. Shilpa said: "Yes, I am going to be a part of Maddam Sir. The show has been on air for quite some time and is appreciated for its clean and amazing slapstick comedy. One can't decline such an offer. My character was in the police but quit the job and put her dreams on the back burner to focus on her marriage. Her dreams remained unfulfilled. Now, she is back on duty after many years. The upcoming storyline will be about her coming back to work and how she reacts to various situations."
Shehnaaz Gill to reunite with Salman Khan on Bigg Boss 16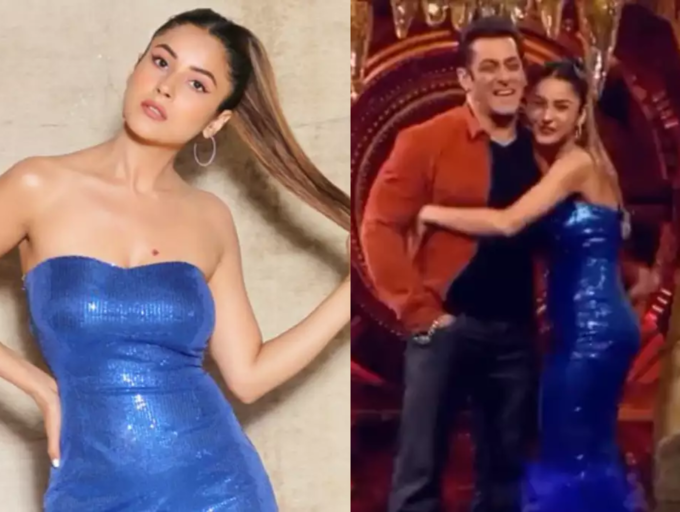 Shehnaaz Gill will reunite with Salman Khan on the
Bigg Boss 16
stage. She will be seen promoting her new song along with Haryanvi rapper and Hustle 2.0 winner MC Square. The former
Bigg Boss 13
contestant shot for episode on December 8 and it will go on air this weekend.
Urvashi Dholakia's son Kshitij on trolls making mean comments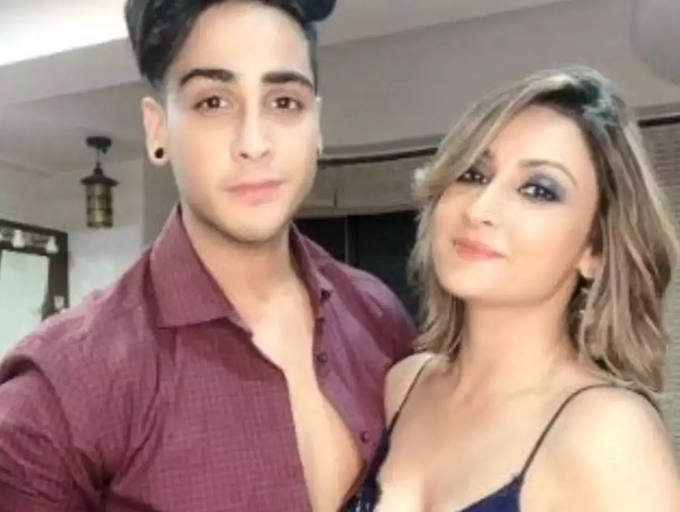 Urvashi's son Kshitij spoke about the trolls who write mean comments about his mom's bold pictures. He said "Though earlier it used to bother me a lot when at times I used to read unusual comments and find some group of people trolling her on social media accounts. I remember when I was in high school I used to get trolled and would report so many profiles. But now I laugh at myself. I was silly because they don't have any existence in the real world. And I have learned now to avoid and use my time instead in doing something worthwhile."
Urfi Javed gets badly bruised after experimenting with a new outfit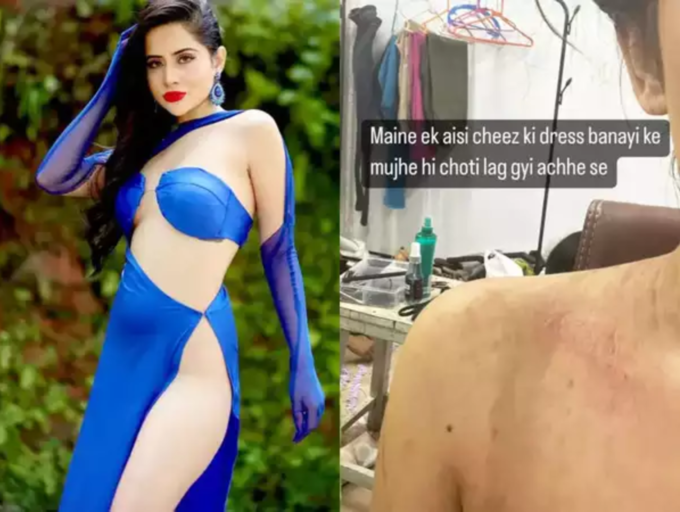 Urfi Javed enjoys experimenting with her style. From broken glass to safety pins, the diva has used almost anything unusual to create her outfits. Her most recent experiment, however, failed miserably, as she was badly bruised. Urfi shared a picture of herself being bruised and wrote "Maine ek aisi cheez ki dress banayi ke mujhe hi chot lag gayi ache se (I made a new dress from something that has left me wounded)."
Sreejita De re-enters Bigg Boss 16, says knows the show better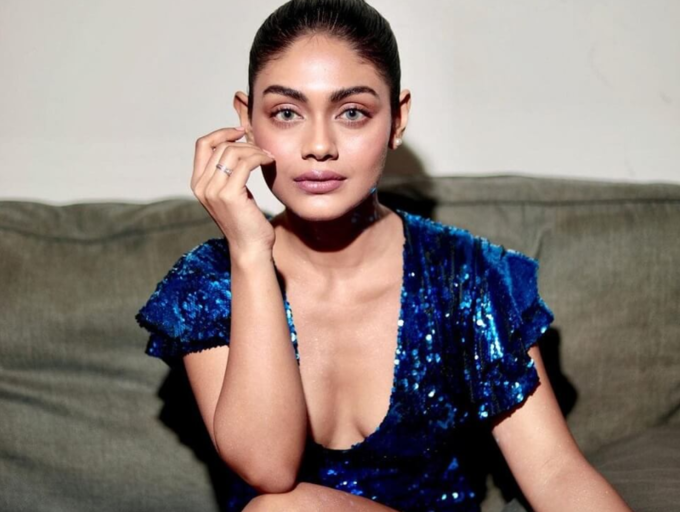 Sreejita De, who was evicted from the Bigg Boss 16 house in the first week, has returned as a wild card entry. Prior to going inside the house, the actress did speak to BT and disclosed how she plans to make the most of her second chance. Sreejita said "I'm grateful that Bigg Boss has given me another opportunity to enter the house and prove my worth. Now I know the game better and will try my best to play it well. Inside the house, where equations and relationships change every now and then, one cannot strategise the game plan. What my plus point is that since I have been watching the show from outside, I can differentiate between real and fake people. Also I know who is loyal to whom as I have been observing them from outside and know what's going on."
Shraddha Arya's reply to trolls for calling her overweight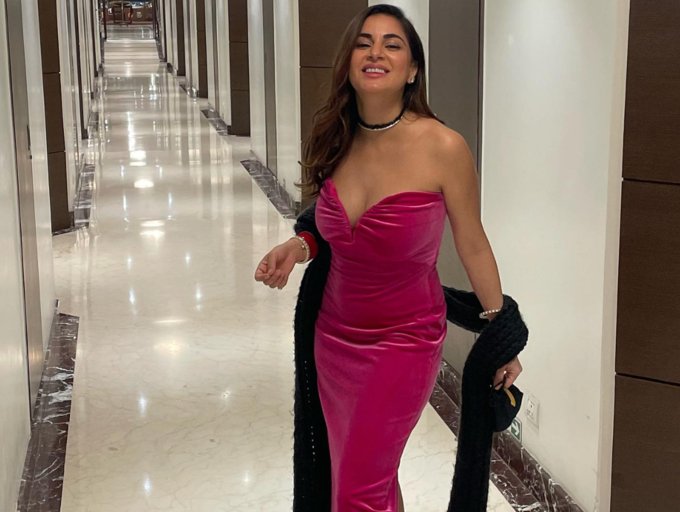 Shraddha Arya from Kundali Bhagya had recently posted a video with her co-star Ruhi Chaturvedi and was trolled by netizens for appearing overweight. But the actress in an interview with BT said: "I have never cared about trolls. Sometimes netizens shower you with compliments and sometimes they comment on your appearance because maybe the camera angle was not right. I have always been fit and by fitness I mean I look and feel great. I have always believed that even if you gain a few kilos, you should not worry or fret about it and race towards maintaining the ideal weight. It doesn't matter if you are a few kilos heavier because at the end of the day what matters is good health and how fit you feel. I am fit so I don't give any importance to trolls and their comments."