Kannada TV's sanskaari bahus who are diva in real life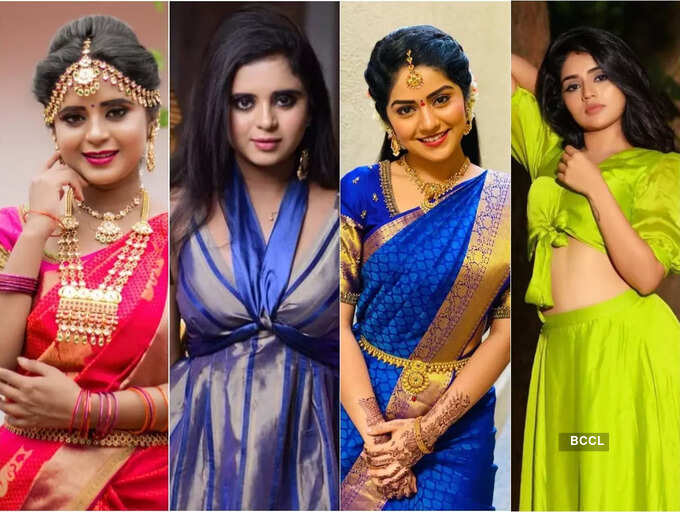 Kannada
television features a lot of daily soaps that
portray the actress as a typical sanskaari bahu
. From their traditional attire, appearance and their warm-hearted nature, these actresses have won the hearts of the millions. In fact, they are loved for their on-screen character. But not many know that these on-screen sanskaari bahus are entirely different in their real lives. They might sport traditional attire for their show, but in reality, these actresses are a diva. Here are some of the bold sides of our favorites tv actresses which we never saw. Take a look..
Priyanka Chincholi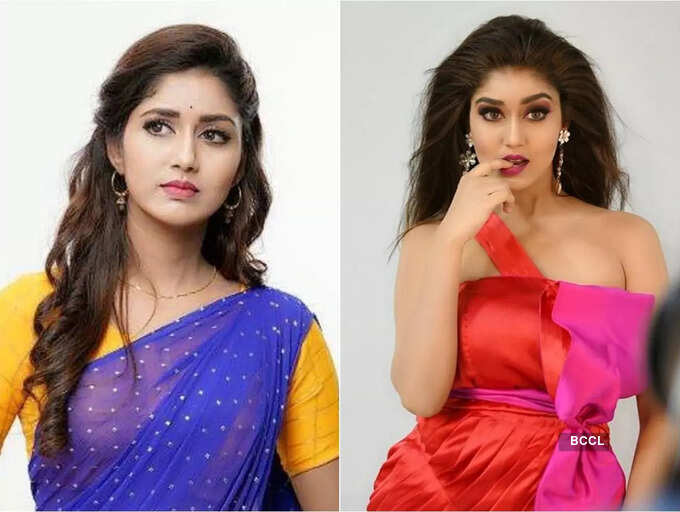 Priyanka is a true diva in real life. From her casual looks to sporty and high-class fashion, the actress can pull off any attire with swag and style in real life. She is indeed a combination of class and mass.
Amulya Gowda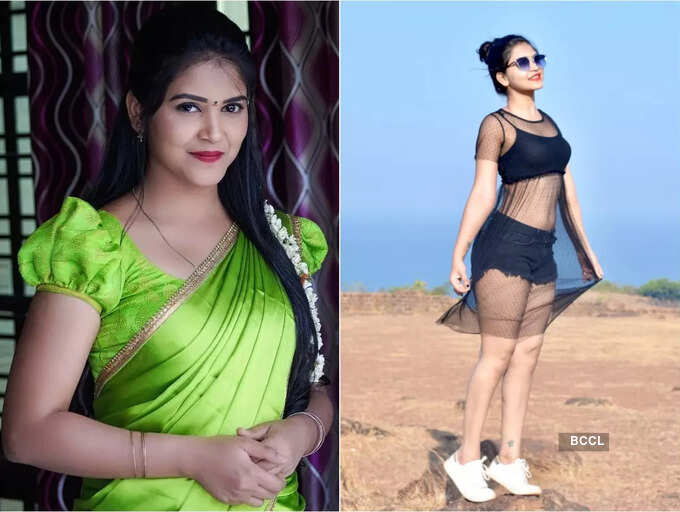 While Amulya Gowda portrays a role of a naive girl in the show
Kamali,
she is just the opposite in her real life. Having grown up in a metropolitan city like Bengaluru, Amulya is a true blue fashionista. She remains to be in limelight for the ***y pictures she uploads on social media.
Nisha Ravikrishnan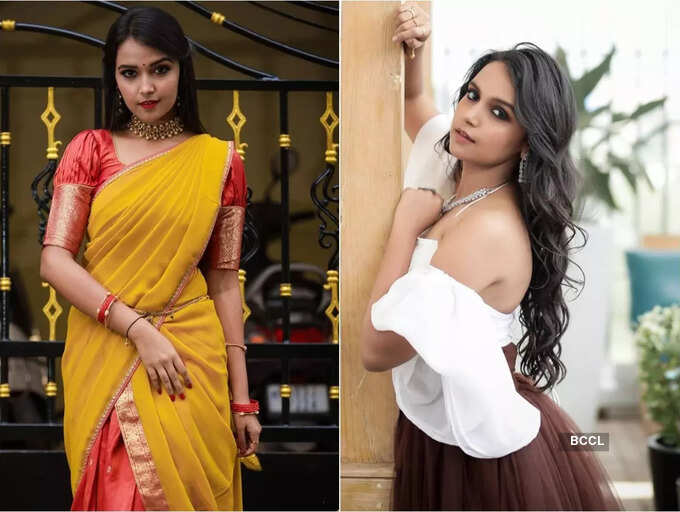 She might have set a trademark with her half saree look in the show
Gattimela
. But Nisha in real life loves to dress up in a quirky manner. She loves to play with colors when it comes to choosing her clothes.
​Kavyashree Gowda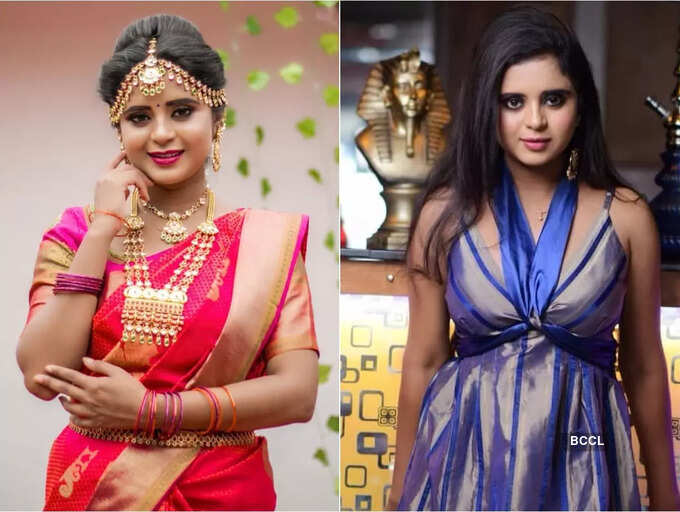 Fondly known as
Mangala Gowri,
Kavyashree
is yet another actress who is known for her kind-hearted character. While she is often seen in sarees on-screen, Kavya loves to experiment with the latest trend when it comes to her appearance in the real life.
​Megha Shetty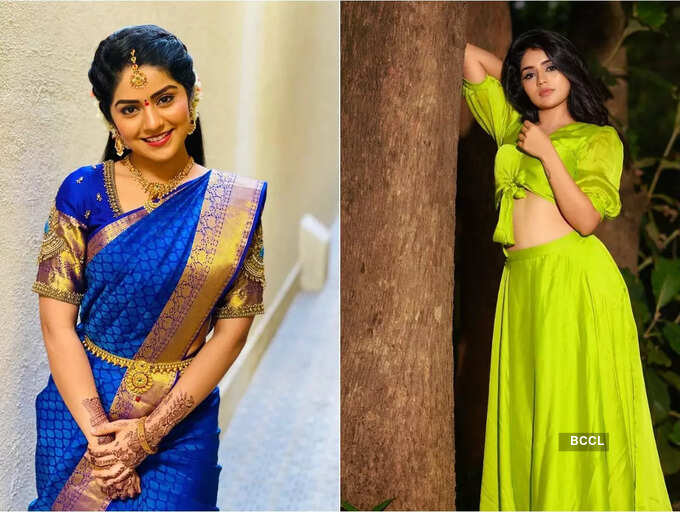 Megha's character Anu Sirimane from
Jothe Jotheyalli
is one of a kind character where any boy would want to introduce to his mother. However, the actress in real life never fails to keep her wardrobe updated with trendy outfits.
Bhavya Gowda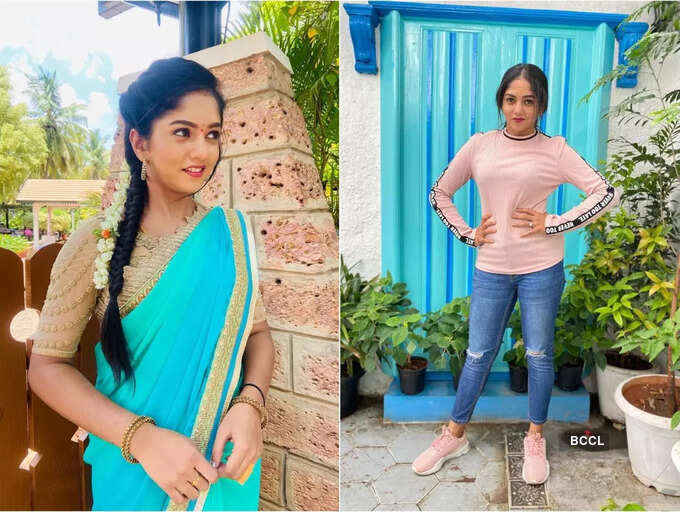 The Geetha actress often prefers to sport a comfy look in real life. While she opts to be at her casual best in her real life, her reel life appearance is also worth a mention.
Chandana Anathakrishna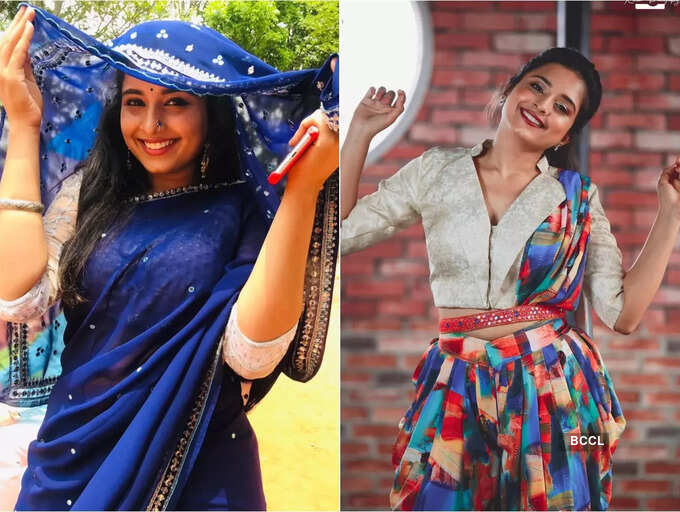 Viewers got to see Chandana as the girl-next-door with the show '
Hoo Male'
. But the actress stuns her social media fan followers with beautiful and stylish photoshoots she shares on her Instagram handle.
Aishwarya Pisse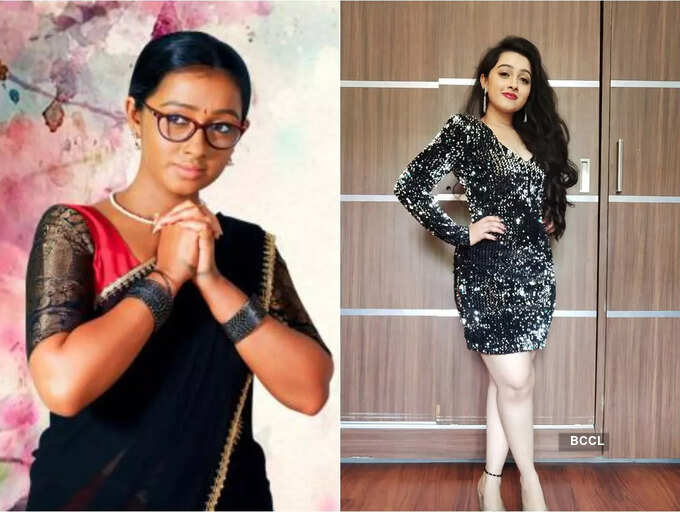 Aishwarya has a major difference between her on-screen and off-screen looks. From her dusky makeover to traditional attire, Aishwarya spends hours together to don her on-screen avatar. But the actress turn heads with her stylish avatar in real life.