Actress Raima Sen, who has done a variety of movies including critically acclaimed Shabana Azmi starrer 'Godmother', Aparna Sen directed 'Japanese Wife', Rituparno Ghosh's 'Chokherbali', 'Antar Mahal', as well as movies like 'Eklavya: The Royal Guard, 'Honeymoon Travels Pvt. Ltd' and others, needs no introduction. After casting a spell on silver screen, the actress is making a 'sen'sationtion on OTT platforms too. Raima's upcoming
web series
'Roktokorobi' will soon stream on a leading Bengali OTT platform. Prior to that, in an exclusive interview with ETimes TV, Raima spoke about her character Ranja, what makes the series interesting, her take on OTT being the 'future' and much more.
About Roktokorobi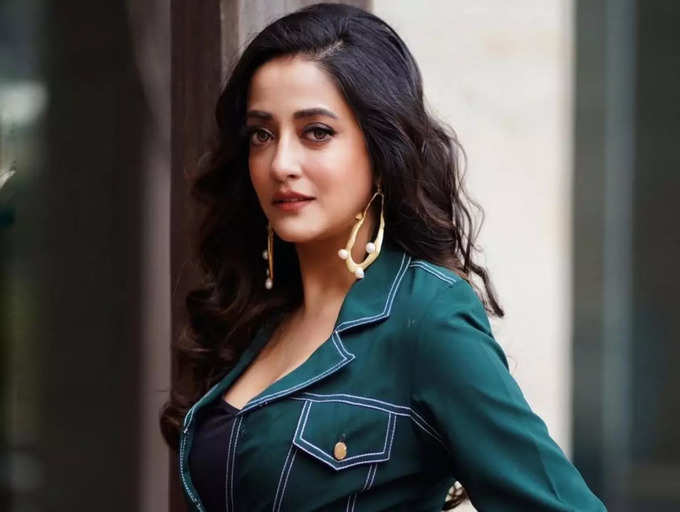 Her upcoming
web series
is making quite some noise. Speaking about the project, Raima says, "It's a psychological thriller. It doesn't have a detective or truth seeker. It's about a simple family. It's like- what meets the eye isn't actually what it is. It's about an ordinary and simple family, what's in their mind and the secrets that they have. Roktokorobi will unravel those secrets." (Photo: Facebook)
Being Ranja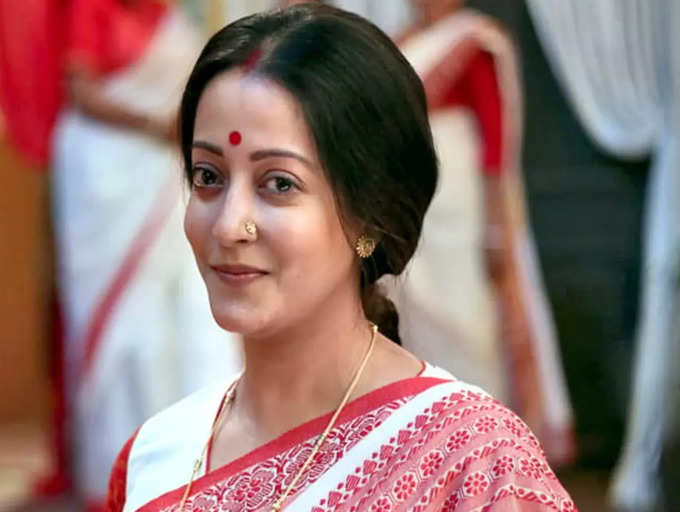 Raima will play a housewife named Ranja in Sahana Dutta's 'Roktokorobi'. "I am playing Ranja's character. She is the soul of the family. Her husband depends on her. Mother-in-law, father-in-law and other family members also depend on her. Ranja is a very loveable character. She helps her husband's cousin (the character played by Vikram), who is the protagonist. Satyaki, who is a psychologist, goes through hell because one of his patients dies by suicide. So, Ranja helps her get over it and face reality. And while doing so, how they caught up in a web of lies and deceit is interesting. They start unraveling secrets of their families," she says.
'​I am a great fan of thrillers'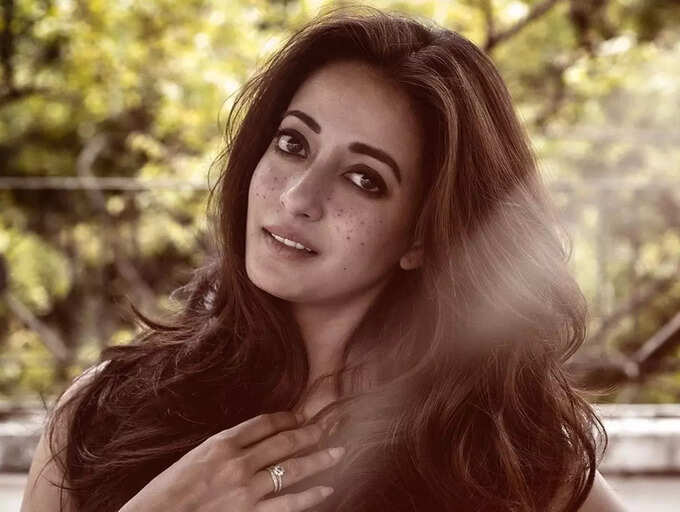 When asked, which genre, she likes, Raima said, "I am a great fan of thrillers and criminal stories, like Mind Hunters. I think people will enjoy Roktokorobi which beautifully blends family drama and thriller. Both genres are very popular and Sahana Di has weaved Roktokorobi's story in such a way that it will keep the audience seated. A family might look perfect but what goes on behind closed doors is something else." (Photo: Facebook)
Experience of shooting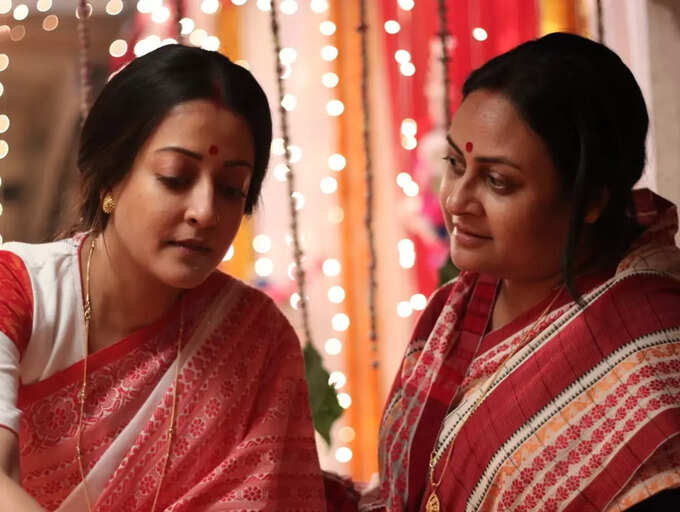 The upcoming series has a stellar star cast that includes Tulika Basu, Laboni Sarkar, Shantilal Mukherjee, Vikram Chatterjee, Angana Roy and others. When asked about her experience, Raima says, "We shot outside Kolkata and used to travel 1 hour from Kolkata everyday for more than a month. The speciality is, when we shoot for this kind of family-dramas, we become one family. Shooting was great fun. I used to sit in Tulik Di's room or Laboni Di's room, then Puli Jethu used to pull our legs. We became one family. We used to have food together, enjoy snacks. I was already a part of their family and felt like it was happening for real. Everything felt so real," Raima adds.
Opinion on whether OTT platforms would replace movies and TV shows?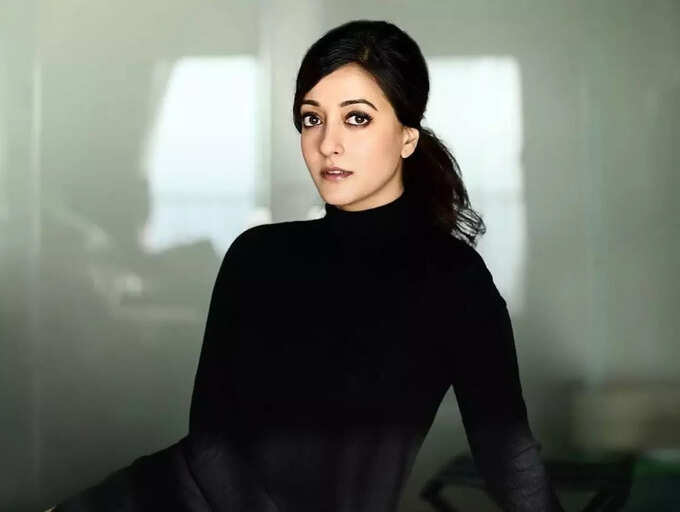 "I love films. You have a larger than life experience in a theatre. It's magical and that feeling can never be replaced. Here, we can watch it at home, pause and then come back and watch later. The good thing about web shows is that we can take our time to finish it. There is so much content, so many different stories. And if something great isn't coming to the cinema, rather watch it at home on an OTT platform, because they have so much variety, content and everything. So, if something great is released in the cinemas, then we can go and watch it in the theatre. If it is mediocre, not so great, we won't go to the theatre because there are more options at home," she explains. (Photo: Instagram)
'​OTT is the future'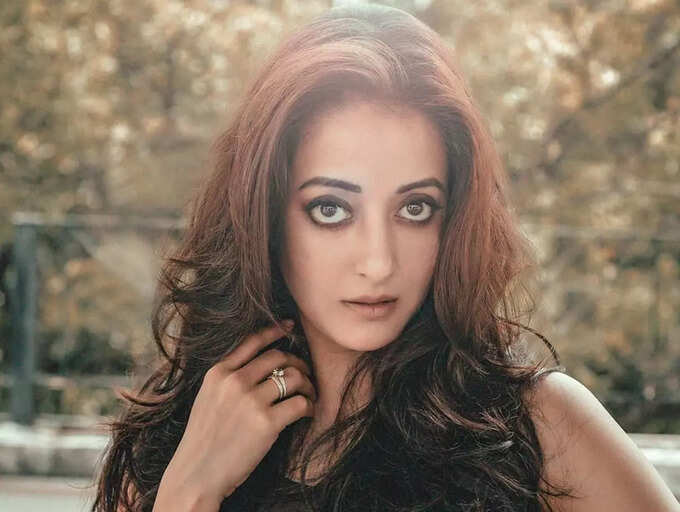 Raima believes, OTT is the future of entertainment. She says, "OTT is the future and we realised it because of the lockdown. People are now busy and we are so used to watching it at home. It is so convenient too and there are so many options. So, why go out? But that magical feeling of watching it in a theatre can't be experienced." (Photo: Instagram)
Opinion on social media visibility..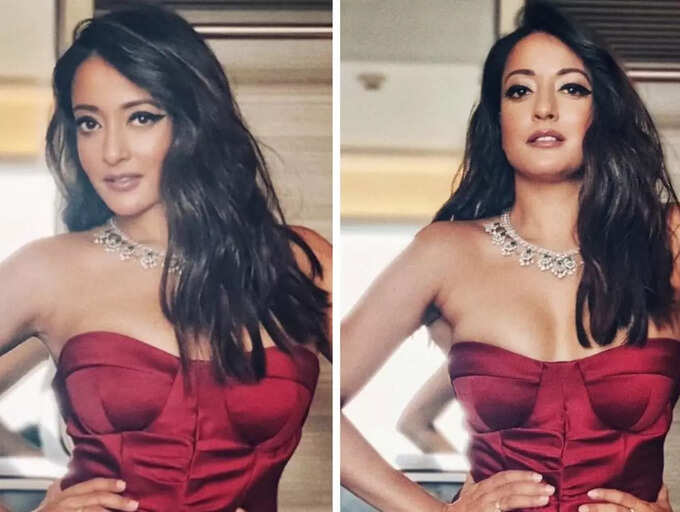 "Now-a-days, it is important. I mean, I get tired but social media visibility is very important. It wasn't like this back in those days when we joined many years ago. It is important to be seen and that's a good thing about web shows. Those who weren't seen in the last 20 years, we are suddenly seeing them. So visibility is important. And whatever we say, you have to be active on social media otherwise people will forget you. You have to be there.. following the trend, doing what others are doing," she adds. (Photo: Instagram)