Here's looking at all the news from the world of English entertainment industry in the year 2022.
Comedian Jerrod Carmichael to host Golden Globes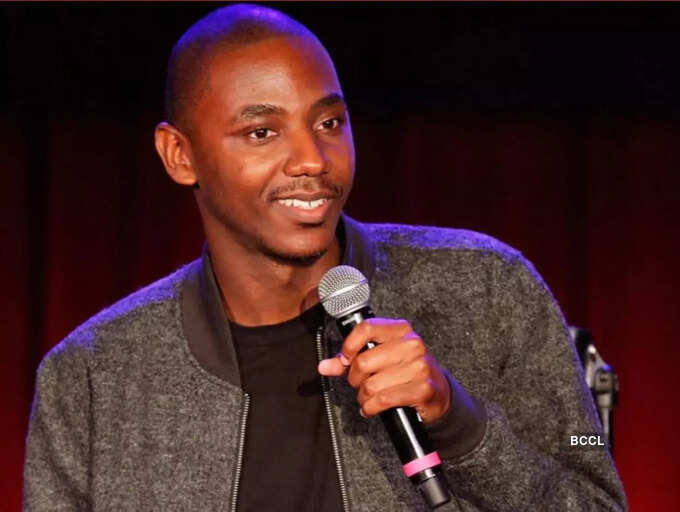 Emmy-winning comedian Jerrod Carmichael has signed up to host the 80th Golden Globe Awards as it returns to next month in January 2023. It's a homecoming of sorts for Carmichael, who starred in three seasons of the critically acclaimed sitcom 'The Carmichael Show' on NBC from 2015 to 2017. More recently, he guest hosted an episode of 'Saturday Night Live' (SNL) in April.
Backstreet Boys Christmas TV show axed after Nick Carter **** allegation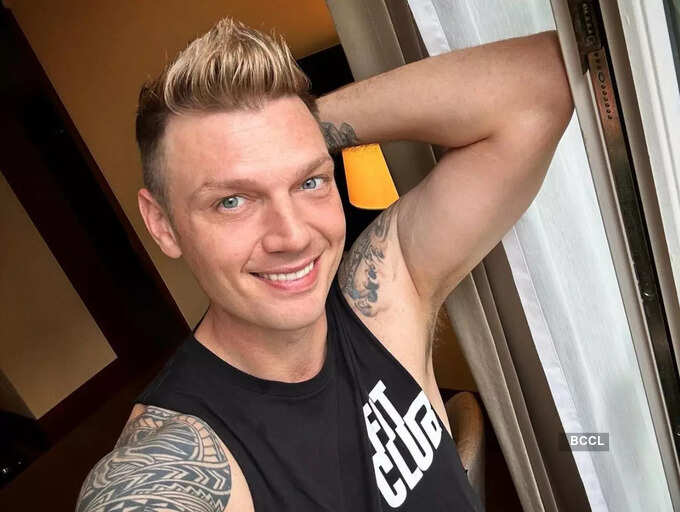 A Backstreet Boys Christmas special titled 'A Very Backstreet Holiday' has been cancelled by US TV network following news that a woman is suing singer Nick Carter, alleging he ****d her during a 2001 tour when she was 17. The programme, which was filmed in Los Angeles this month, was set to air on the network on December 14 and feature the band as they performed hits from their 10th album A Very Backstreet Christmas, reported a portal. However, the news of cancellation was confirmed by the portal. It came after 42-year-old Nick was accused of raping a teenager on the tour bus after a Backstreet Boys concert more than 20 years ago.
'Harry Potter' TV series maybe coming soon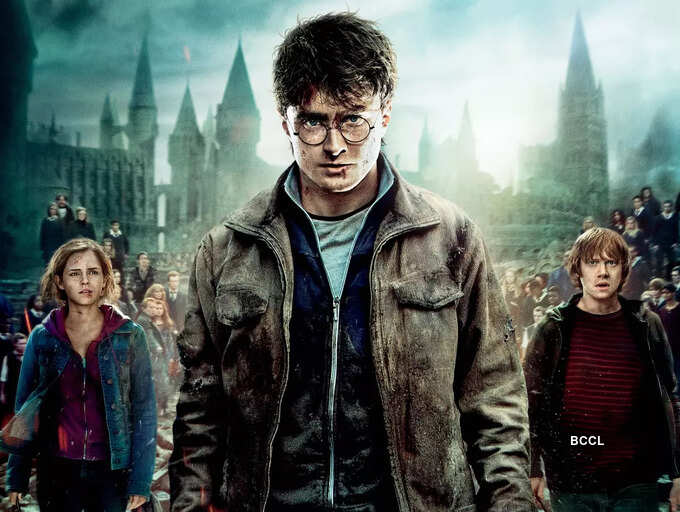 TV CEO Channing Dungey has shared that a TV series based on the mega-popular book and film series 'Harry Potter' may be coming soon. "There is a tremendous amount of ambition for that," TV CEO said, adding, "and we are engaged in a number of different conversations," reported a portal. "I wish I could tell you that something was imminent on the horizon but there is a lot of interest and a lot of passion for it," she continued.
Kim Kardashian settles divorce with Kanye West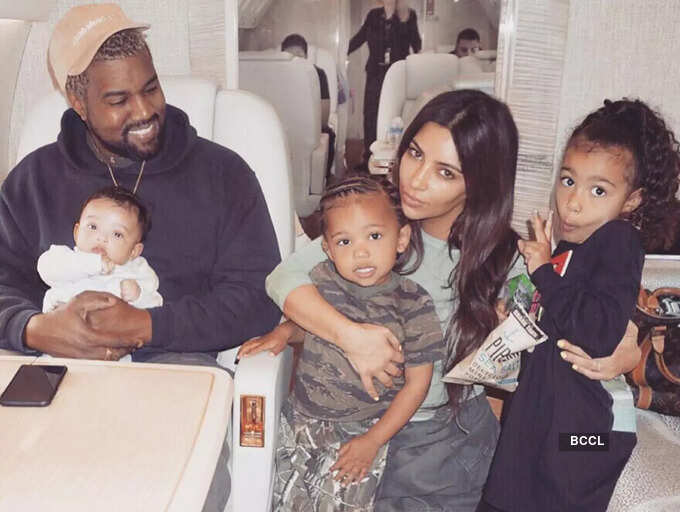 After filing for divorce with Kanye West last year, the settlement came through this year in November. The former couple will have joint custody of their four children. however, sources close to Kim have told a news portal that she will continue to have the kids 80 per cent of the time. As per the divorce settlement, Kanye will give Kim USD 2,00,000 a month in child support. The singer will also be responsible for half of the children's educational expenses, such as tuition, as well as security costs. According to the settlement, if Kardashian and West ever disagree about one of their four children, they must go to mediation. If neither party attends mediation, the participating party becomes the decision-maker.
When Matthew Perry revealed he had feelings for Friends co-star Jennifer Aniston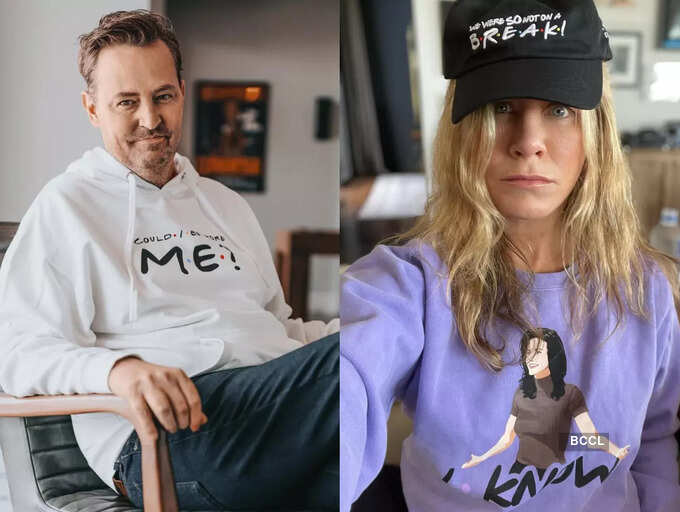 In a podcast, actor Matthew Perry revealed that his romantic feelings towards 'Friends' co-star Jennifer Aniston "dissipated" when he realised she was interested in David Schwimmer. He said on the Jess Cagle podcast on November 3, about his feelings for Jennifer: "But at first it was just like, she would walk in and I'd be like, 'Hey, good to see you!' and I'd go to my dressing room and I'd just go, 'Oh, I'll never be able to be with her.'" The actor, 53, said that he "knew what was going on" between his co-stars while they were filming the sitcom. For the unversed, Jennifer did reveal on the 'Friends' reunion show that she had feelings for David when they were filming the show.
James Corden apologising for 'rude comment' over restaurant ban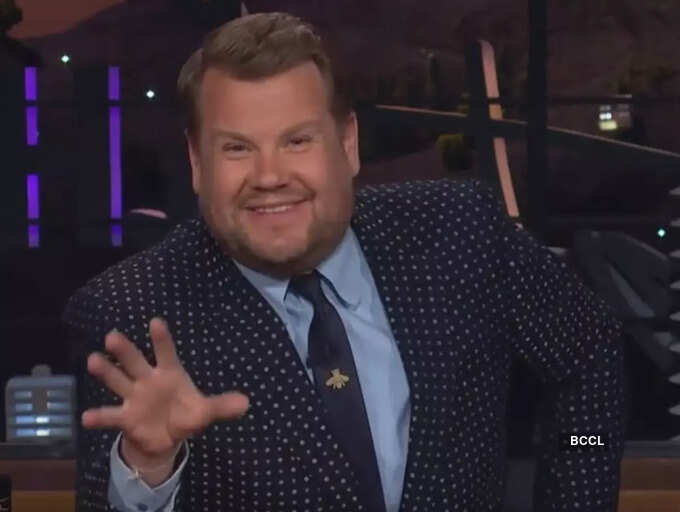 In an episode of '
The Late Late Show
' in October saw show host James Corden tendering an apology over a controversy involving his now-reversed ban from New York restaurant Balthazar. Corden took some time at the start of Monday's episode and apologised for "the rude comment" he directed towards the business;' waitstaff, reports a portal. He said that he made the comment "in the heat of the moment" after his table was accidentally served a dish his wife would've had an allergic reaction to.
'American Idol' runner-up Willie Spence passes away at 23 after car crash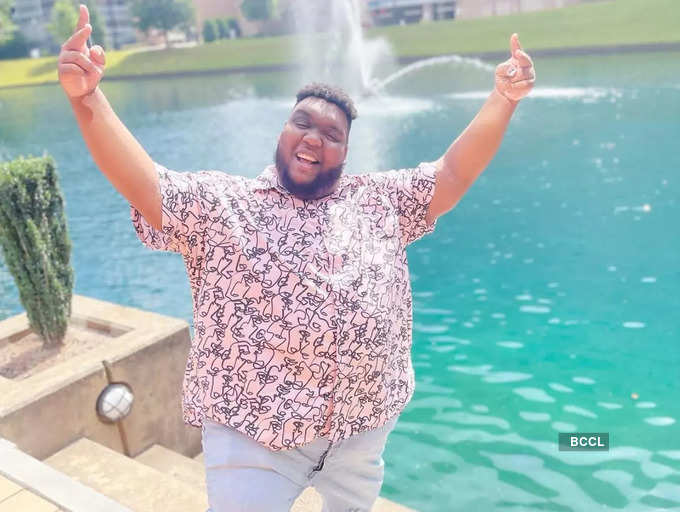 American Idol runner-up of Season 19, Willie Spence died in a car crash at the age of 23 in October. According to an online portal, Spence was driving from Tennessee to his home in Atlanta when he crashed into a semi-truck that was parked on the side of the road. A recent post by the official handle of 'American Idol' read, "We are devastated about the passing of our beloved 'American Idol' family member, Willie Spence. He was a true talent who lit up every room he entered and will be deeply missed. We send our condolences to his loved ones."
When Malala Yousafzai called out Hollywood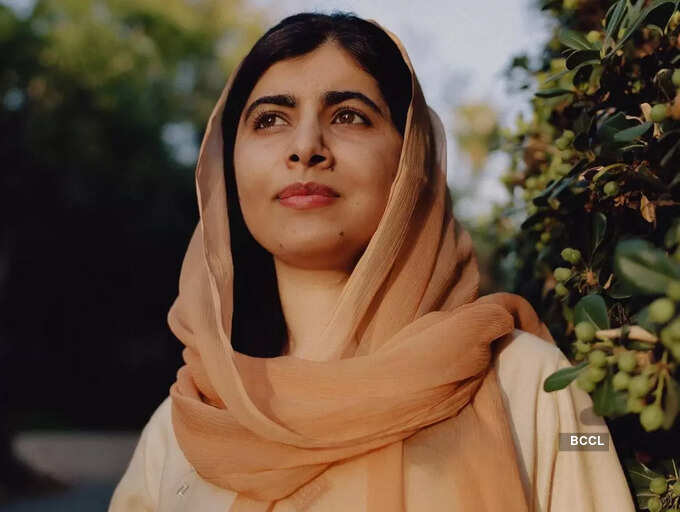 Activist,
Nobel Peace Prize
winner Malala Yousafzai in September spoke about representation in Hollywood, specifically highlighting the fact that Muslim actors only make up 1 per cent of popular television series leads. Yousafzai, who remains the youngest Nobel Laureate in history, recently revealed the first slate of projects out of her production company Extracurricular. "I learned that Asian people like me make up less than 4 per cent of leads in Hollywood films. Muslims are 25 per cent of the population, but only 1 per cent of characters in popular TV series," Yousafzai underscored at the Power of Women dinner.
Will Smith banned from SNL following 'slap-gate' incident at the Academy Awards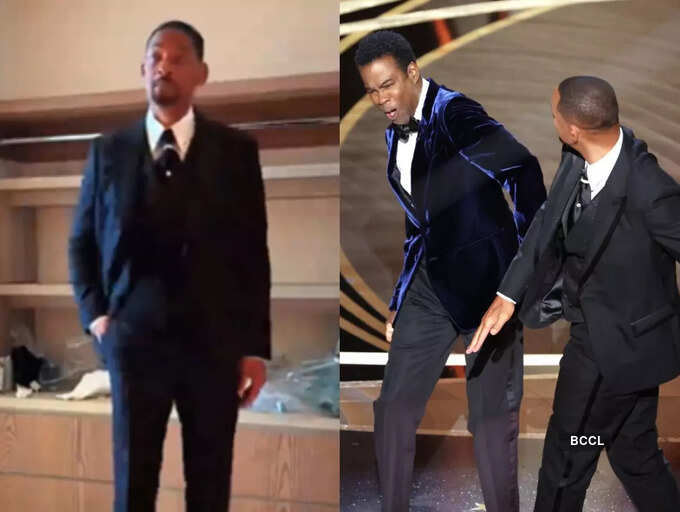 Hollywood star Will Smith is apparently not welcome back on "
Saturday Night Live
". The actor has been reportedly being permanently banned after slapping comedian Chris Rock at the 2022 Academy Awards ceremony. According to reports, the 'King Richard' star will never be invited back to 'SNL' after what he did to Chris Rock at the March event. The comedian is a former important part of the show, having starred in it from 1990 to 1993.
Kim Kardashian and Pete Davidson after 9 months of dating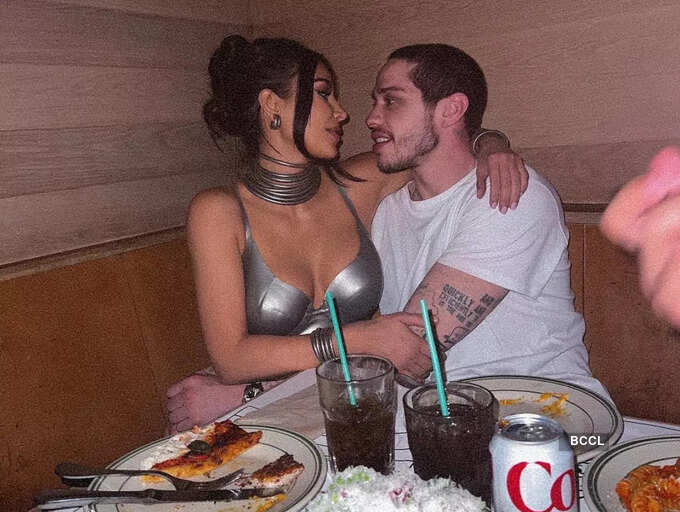 Kim Kardashian once blushed saying, 'I am very happy and content', hearing Pete Davidson's name on a chat show. However, after 9 months of dating, in August, the couple headed for a split. Their romantic relationship was extensively shown on the reality show – The Kardashians – How they met, how they felt for each other, and a lot more. Inside reports suggested that while they had a lot of love and respect for each other, their demanding schedules and a long-distance relationship seemed to be the cause of the split.
Travis Barkar hospitalised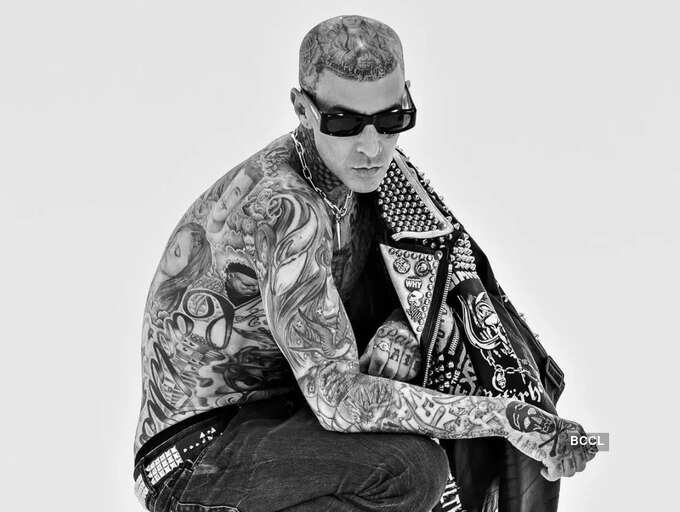 In June, drummer Travis Barker was admitted to a hospital following an "undisclosed" medical condition. It was later reported to be pancreatitis, according to a portal. According to a portal, multiple sources connected to the family have confirmed the hospitalisation was a result of pancreas inflammation which includes symptoms like nausea, intense stomach pain and vomiting. The 46-year-old and husband to Kourtney Kardashian, was rushed to Cedars-Sinai Medical Centre for further care after first checking into West Hills Hospital and Medical Centre.
F.R.I.E.N.D.S actor Mike Hagerty's demise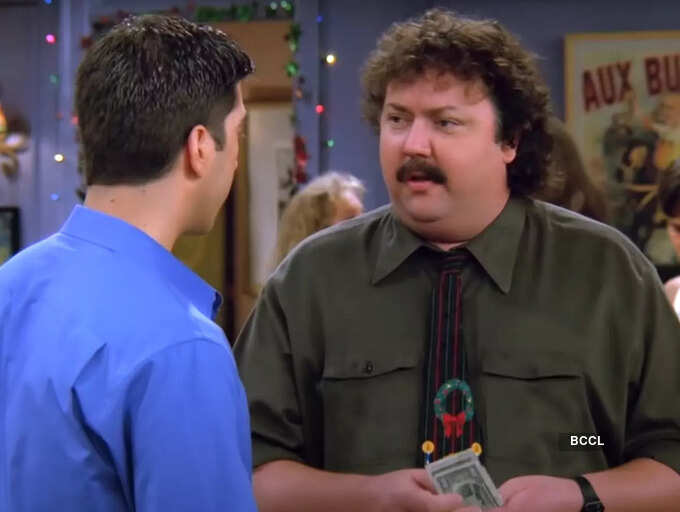 Actor Mike Hagerty, who is best known for his role in the popular American sitcom F.R.I.E.N.D.S and a few others, passed away at the age of 67. He breathed his last on April 29. Mike Hagerty was seen in the first few seasons of F.R.I.E.N.D.S. He essayed the role of Mr Treeger, Rachel, Monica, Chandler and Joey's building super. However, his most remembered scene from the series was when he practised and prepared a dance set with Joey. Besides F.R.I.E.N.D.S, Hagerty was also seen in 'Seinfeld', 'Overboard' and 'Somebody Somewhere'.
Kylie Jenner became the first woman to gain 300M followers on social media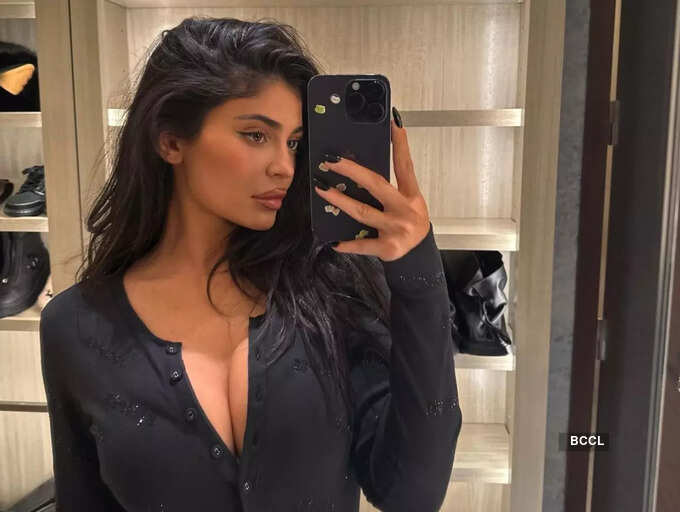 Kylie Jenner has become the first woman to enjoy a whopping 300 million followers on social media in January. The cosmetics founder set record by becoming the most followed female personality on the photo and video-sharing platform Instagram. Previously, it was Ariana Grande, the most followed female personality. She currently has 289 M followers. Kylie's currently followers are 375M.
Jimmy Fallon, James Corden testing positive for Covid 19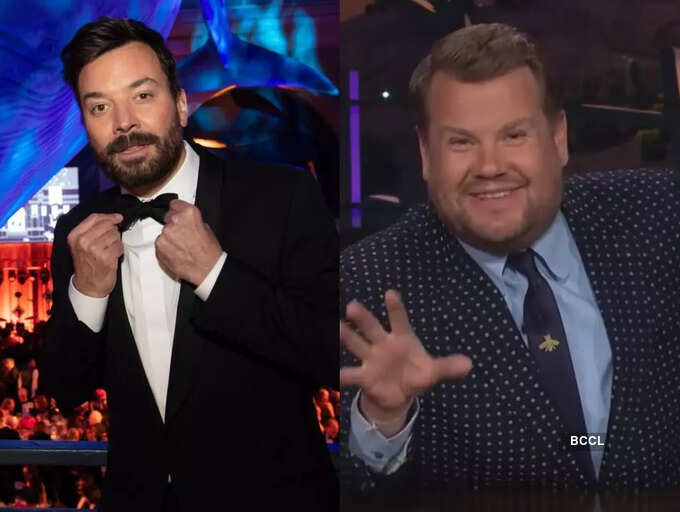 Talk show host Jimmy Fallon had tested positive for Covid over the festive period earlier in the year, but he was "lucky enough" to only show "mild" symptoms. TV presenter and actor James Corden also had tested positive for Covid-19 during the same time. The network had to cancel a few planned episodes back then.