#CoronaEffect: Several Hindi TV shows go off air in 2020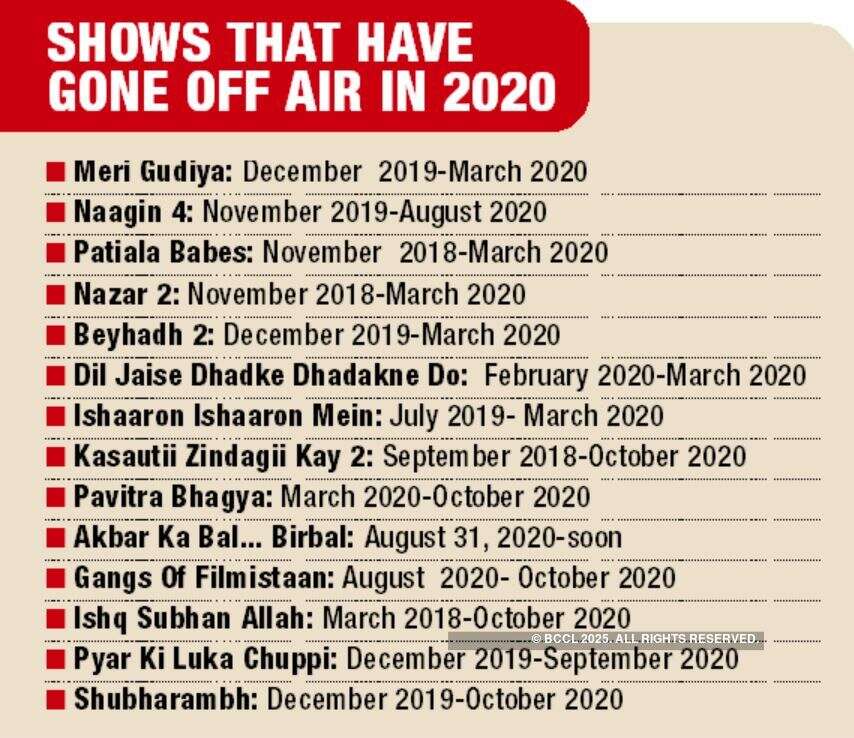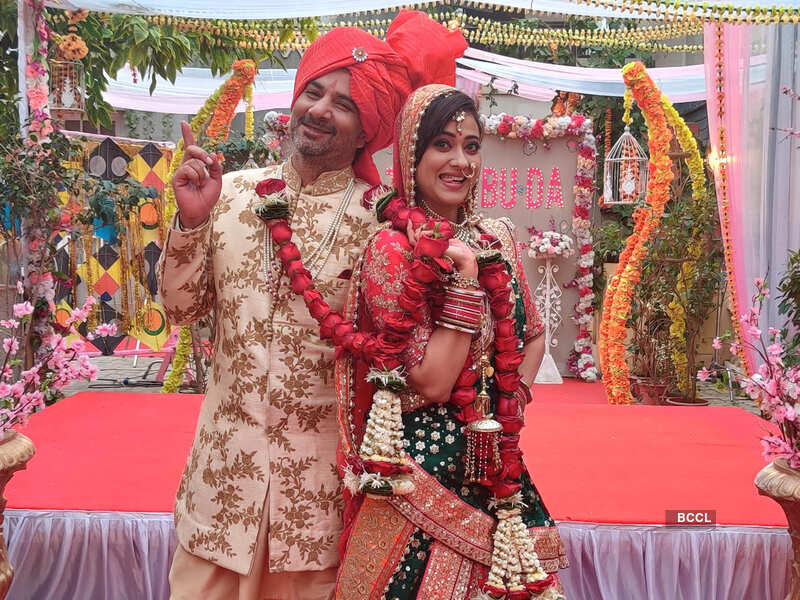 Mere Dad ki Dulhan
Poor TRPs, budget constraints, actors' date issues….
The year 2020 has been full of ups and downs for everyone, and the TV industry is no different. The TV industry faced stiff challenges and several big-budget shows, which started with a bang, soon went off air during the lockdown. Even shows like Akbar Ka Bal Birbal and Gangs of Filmistaan, which were launched post lockdown, also had to bear the brunt and go off air within just two months of their launch.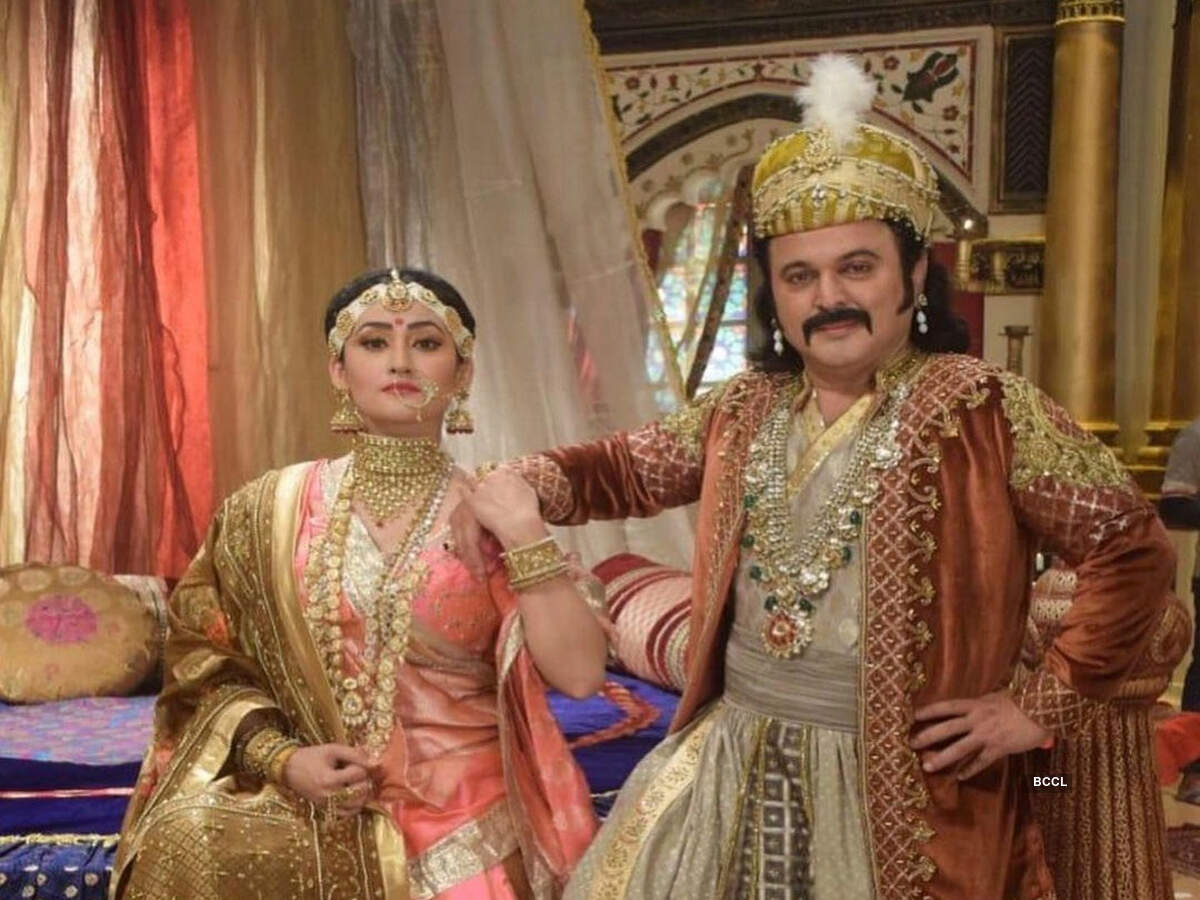 Launched this August, Akbar Ka Bal... Birbal will be pulled off air shortly

'Actors feel helpless when a show goes off air'
There's a lot riding on the fate of every show and when it goes off air abruptly, it leaves the cast and crew disappointed and disheartened. Rahul Sharma, lead actor of the show Pyar Ki Luka Chuppi, was delighted when he got the show, but it was suddenly pulled off air on September 6. He shares, "I didn't have any idea about it. People liked the show and the response was good, but some things are not in our hands. It was the channel and the production house's decision. They felt that it was not working for them, for whatever reason, and they decided not to continue beyond a point. They thought it was right for them but we, the actors, feel helpless."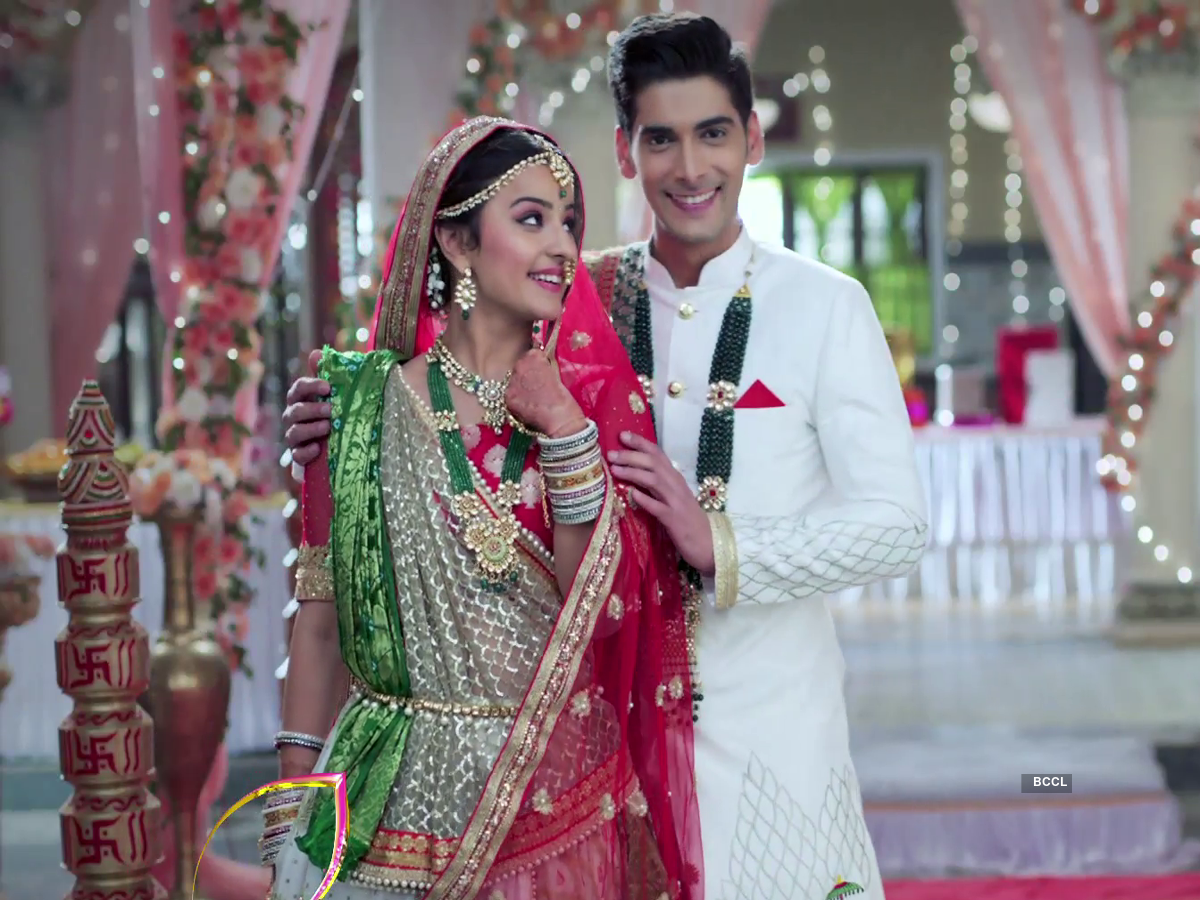 Shubharambh is soon to go off air, it was launched in December 2019
Mahima Makwana who plays the lead in Shubharambh, was told on Friday that her show's going off air soon. A disappointed Mahima says, "As someone associated with the show for almost 10 months, this is very disappointing. The set had become my second home -we were shooting 25 days in a month for 14 hours at a stretch. I have invested my heart and soul in the show, I am feeling very low! Having said that I realise that at the end of the day only TRP decides the fate of a show. Over the last few weeks, our show's TRPs have been poor. The show's makers made changes in the script, introduced new characters, but nothing seems to have worked."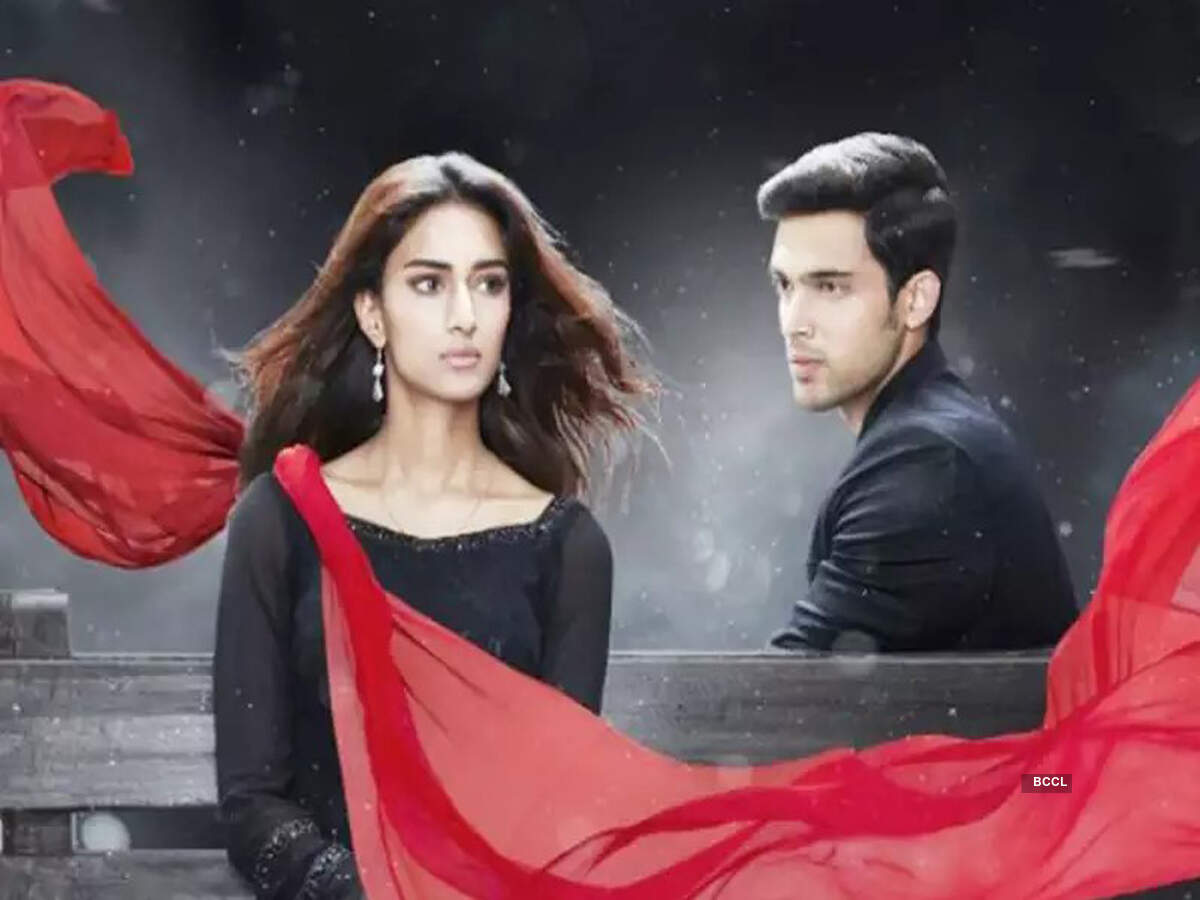 Post lockdown, while shooting of TV shows resumed, many shows were also pulled off air abruptly. Even Kasautii Zindagii Kay 2, which garnered a lot of attention, went off air after a successful run of almost two years, leaving the audience a bit puzzled. Asked about it, Erica Fernandes, who played Prerna Sharma in the show, had shared, "Every good thing comes to an end, and daily soaps are no different. In order to make way for a new show, the older show has to come to an end." Didn't it disappoint Erica as an actor? "We are actors and cannot control the storyline, which is the prerogative of the makers and the channels," she had replied.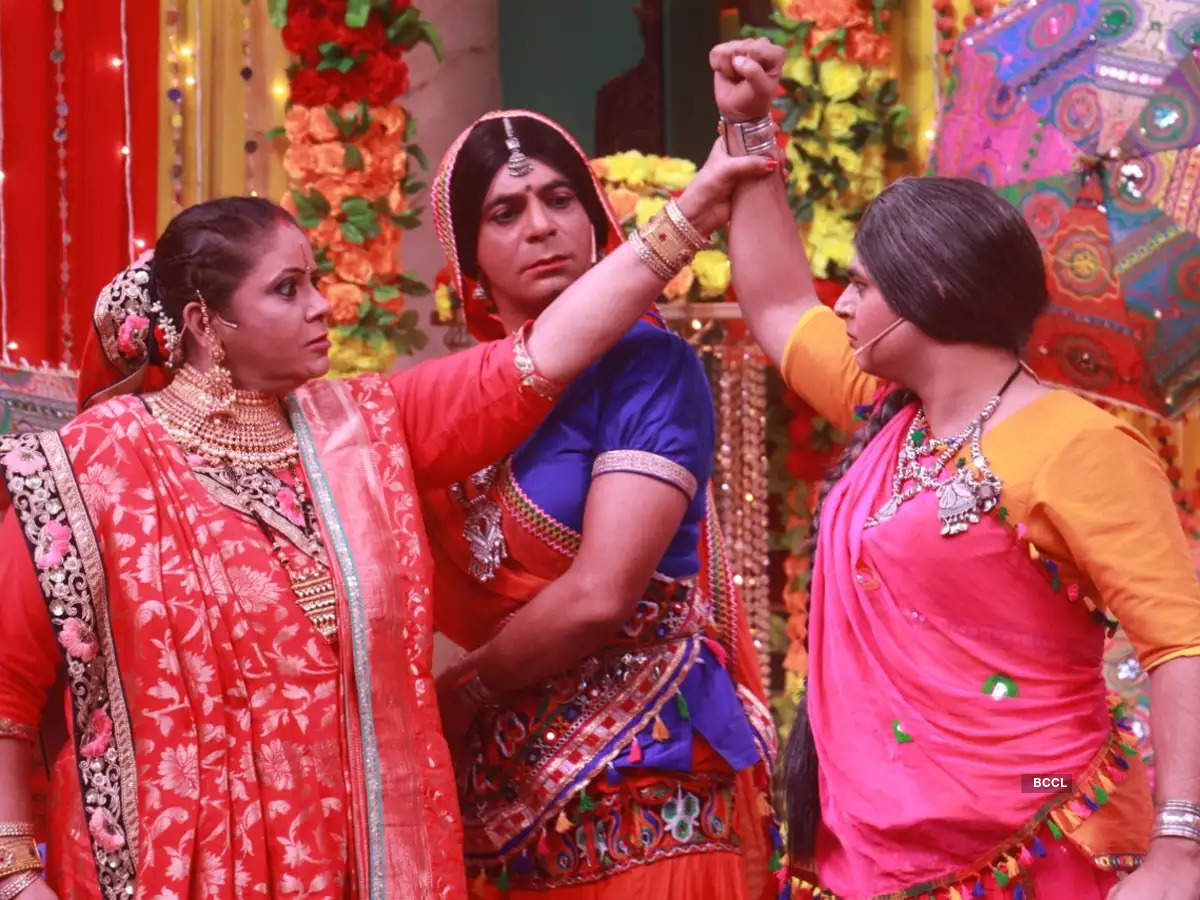 Gangs of Filmistaan went off air within two months of its launch

There are various factors that affect a show's TRPs

While industry insiders admit that there are several factors which play spoilsport, makers have their own reasons. Gangs of Filmistaan, which was launched on August 31, could not even continue for two months and wrapped up on October 24. Producer Preeti Simoes shares, "This is not an abrupt end, and I don't know why everyone is calling it so. We had signed a 50-episode contract with the channel, which was accepted by both the parties. Also, Sunil Grover and Sugandha Mishra had date issues, as they were busy with other projects. As far as the TRPs are concerned, there are several factors, with the ongoing cricket league being one of them." Deeya Singh, producer of the show Mere Dad Ki Dulhan, seconds her, "The show was always planned as a finite story. It started off on a great note and its unconventional storyline came as a breath of fresh air. The narrative focused on how a daughter feels her father's loneliness and decides to get him married. Now that Niya has found her dad ki dulhan in the show, we are working towards ending the story on a heart-warming note. The show has received fantastic response, which is encouraging. I am glad that viewers loved the progressive storyline. Overall, it has been a great journey and we're sure that fans would miss the show."
Launched this August, Akbar Ka Bal... Birbal will be pulled off air shortly
End of the article