Times have changed but in the world of social media, when users don't think twice before commenting, celebrities are often exposed to harsh and negative comments. The brickbats range from their behavioral pattern to how they look. A slightest slip from 'ideal' look set by judgemental society, comments keep pouring in on their weight gain. Here are times when celebrities faced body shaming and harsh comment for their looks:
Aashika Bhatia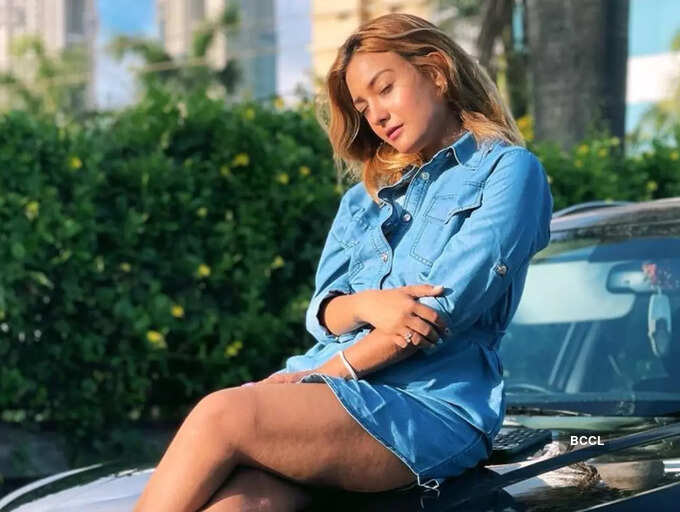 Once child actress and now a social media influencer, Aashika Bhatia recently had to share a transformation video to shut trolls. While she has never been bothered about such comments and advocated body positivity, Aashika doesn't let such comments go. She called out trolls, who call her 'moti', 'bhains', 'Fatso' and what not and showed her transformation.
Dipika Kakar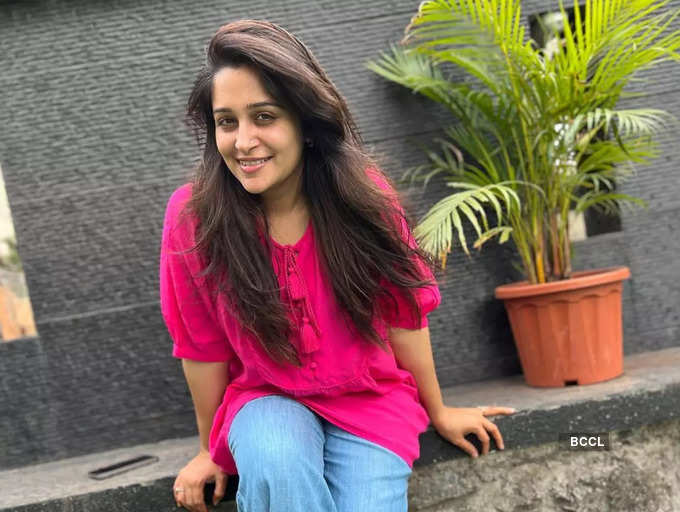 Dipika Kakar recently spoke about developing PCOS and her fluctuating weight gain. The actress also often speaks about her weight gain and how she is not bothered by the comments that come her way. She told ETimes TV in an exclusive chat, "Main Moti hogayi hoon, mere pati ko koi problem nahi, family ko nahi, who are you and why should I bother about you. I don't care, they can keep commenting. I am thick skinned and the negative comments don't affect me."
Paras Chhabra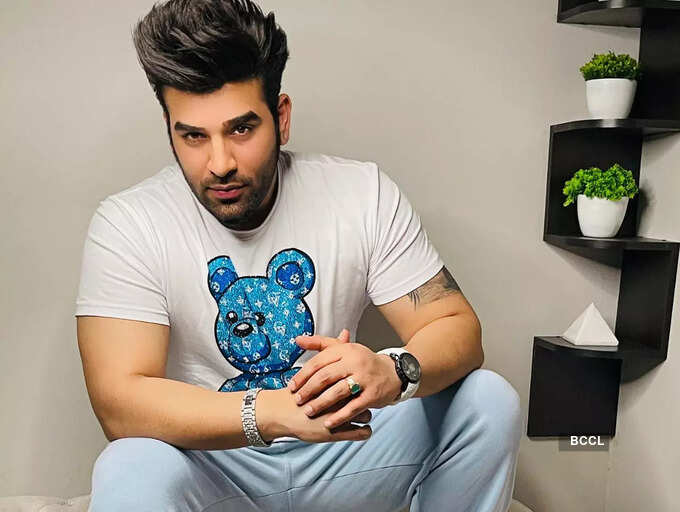 Post
Bigg Boss 13
stint, Paras Chhabra had gained weight during the pandemic. The actor addressed the same and told how the pandemic affected him as he gained weight. He said, "It's been 15 months now since the pandemic to thoda mota ho gaya hoon ghar baithe." The actor however, hit the gym to get into shape. Paras also opened up about how the negative comments about his look had affected his mental health. Paras also shared that his weight gain triggered his anxiety level as well.
Mahira Sharma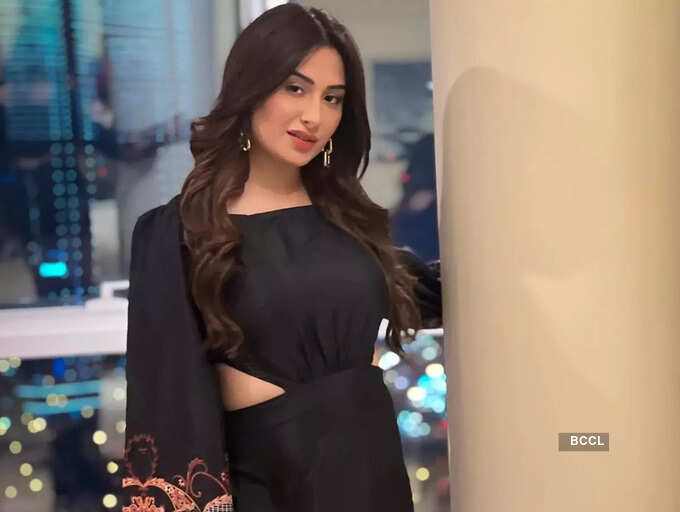 A few months back, Mahira Sharma had drawn flak from netizens after one of her recent interview clips went viral. In the clip, Mahira walked out of an interview because the interviewer directed a question towards her recent weight gain. Netizens trolled her calling it 'Karma' as inside BB house, Mahira had body-shamed
Shehnaaz Gill
.
Rubina Dilaik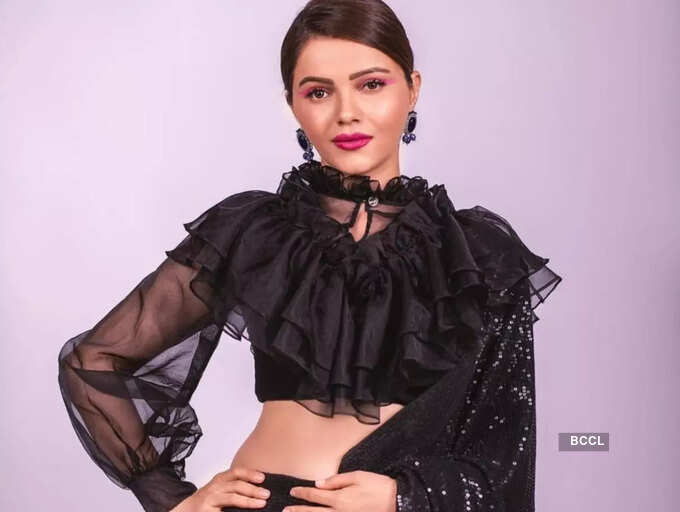 Post recovering from Covid, many had gained weight and
Rubina Dilaik
had opened up about her struggle as well. She spoke about receiving hate mails and comments from people for her weight gain. While recovering from the infectious disease, she gained about 7 kilos. In one of her posts, she shared that she is being kind to herself and her body and allowing it to take its time to recover. She wrote a long note for all of them and called them 'pseudo' fans.
Himanshi Khurana
Bigg Boss 13 contestant and Punjabi actress Himanshi Khurana has often been body shamed and received negative comments for her weight. However, not many know that she has 'Polycystic ovary syndrome' ( PCOs). Speaking about it, Himanshi had told ETimes TV, "I have been trolled a lot on social media. Before and after
Bigg Boss 13
. I have been body shamed a lot. I have PCOS, whoever doesn't understand it, please go and surf on the internet. Most of the girls go through it. People who know about it will relate with me. During PCOS, your body weight keeps fluctuating. Sometimes you lose so much weight and sometimes you gain a lot of weight. My blood pressure also fluctuates a lot. My BP levels sometimes drop so much that I have to take oxygen for three hours. My manager panics when I don't respond or get up."
Vivian DSena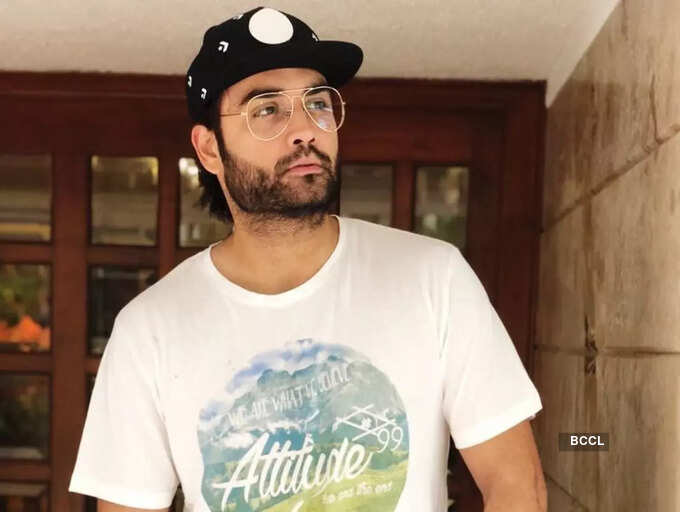 Shakti fame Vivian D'Sena had also been criticised for his weight gain. The actor confessed he has put on weight due to personal reasons, but this doesn't affect his performance in any way. Slamming trolls criticizing his weight gain, Vivian shared that the talent he possesses has got nothing to do with his weight. He added that if the producer or the channel doesn't have a problem with the way he looks, then even others shouldn't bother.