Latest Update:
Spoiler Today News:
Sajid Khan gets trolled for not speaking about #MeToo on him but talking about being axed from 'Housefull' franchise

Controversial reality show, Bigg Boss, welcomed 16 contestants on the premiere episode last night (October 1). One of them was filmmaker Sajid Khan, who has been away from work after he was accused of #metoo allegations by not just one but multiple women.

The host-turned-filmmaker opened up about facing troubled times in life and not getting work for the last four years. During his conversation with host Salman Khan, Sajid talked about how success and his arrogance destroyed him and revealed that he was sacked from Housefull 4 overnight and his credit was taken away.

Take a look at the things, Sajid Khan spoke about his downfall and his participation in Bigg Boss 16.
Bigg Boss 16 contestant Sajid Khan; Here's all you need to know about the Bollywood director.
Sajid will be making a comeback with his movie soon which will star Shehnaaz Gill, Nora Fatehi, John Abraham and others.

Even though the director has had his shares of ups and downs in the industry, it will be interesting to see his other side of the reality show.
All About Sajid Khan

Occupation: Director, writer and host
Claim to fame: Housefull, Housefull 2, Himmatwala and others
Sajid Khan is one of the biggest names entering the Bigg Boss house this year.

The celebrity, who is surrounded by controversies, was named in #MeToo movement as well. Sajid, who is a well known name in the industry, is all set to entertain fans with his spontaneous and fierce personality this year.
The director and host has worked in the industry for years and has successfully made a mark.

Sajid has made movies like Housefull, Housefull 2 and more.

He belongs to a filmy house with Bollywood filmmaker and choreographer Farah Khan being his sister and Farhan Akhtar and Zoya Akhtar being his cousins.
Controversies:
Sajid, who was once on the front pages for his controversy with Bollywood diva Jacqueline Fernandez and for being accused of #MeToo, has been away from the limelight for quite some time.

On the basis of the allegations IFTDA barred him from directing films. Sajid Khan was accused by two women for harassing them.
Sajid was all set to direct Housefull 4 but was asked to step down due to the ***ual allegations made against him. The director was only given the credits for being a writer of the film.
Unknown Facts:
I sat at home for four years as I have not been getting much work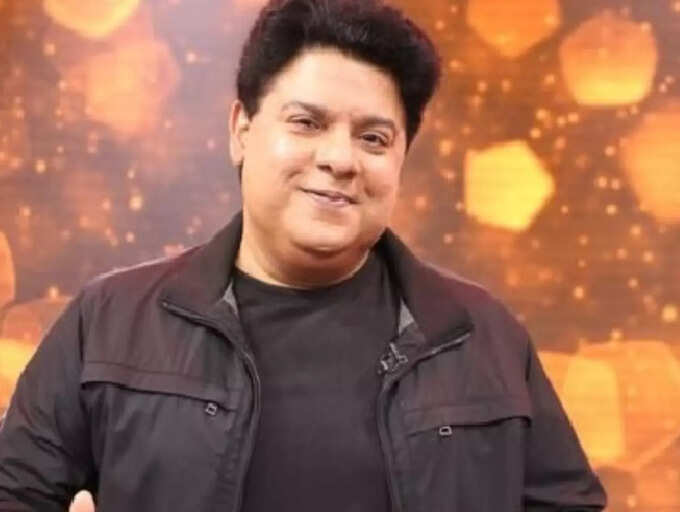 I sat at home for four years. I have not been getting much work. When the channel approached me for Bigg Boss, I felt I should do the show. I want to learn and understand about myself and do some household chores like cleaning, sweeping, mopping the floor. When we are at home, we ask our staff to do all this for us and if I am able to do all this here, I think I'll become a more humbler and a nicer person.
​Bigg Boss is the correct platform to connect with the audience once again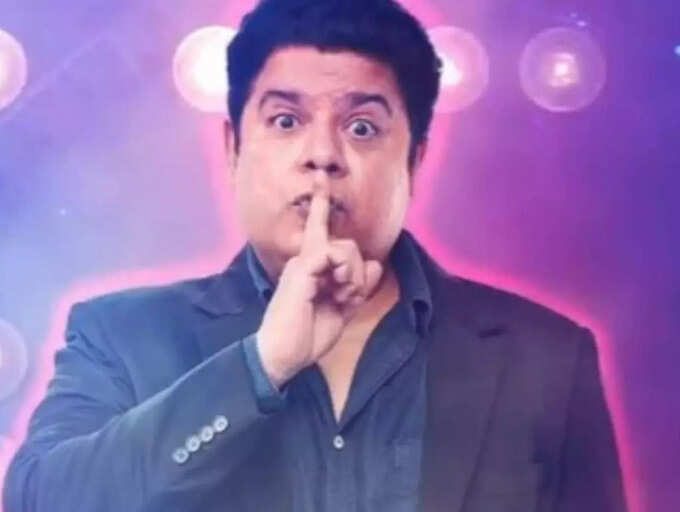 I have seen a lot of ups and downs in my life. Basically, one which has been the biggest. I have had a connection with the audience on television since the last 30 years. I call myself a public servant of entertainment. In the last four years, I lost that connection and touch. Bigg Boss is the correct platform to connect with them once again. I don't know for how long I will be in the house, maybe a week, two weeks or months. I want to connect with the audience again.
​There's a saying "failures destroy people", in my case success destroyed me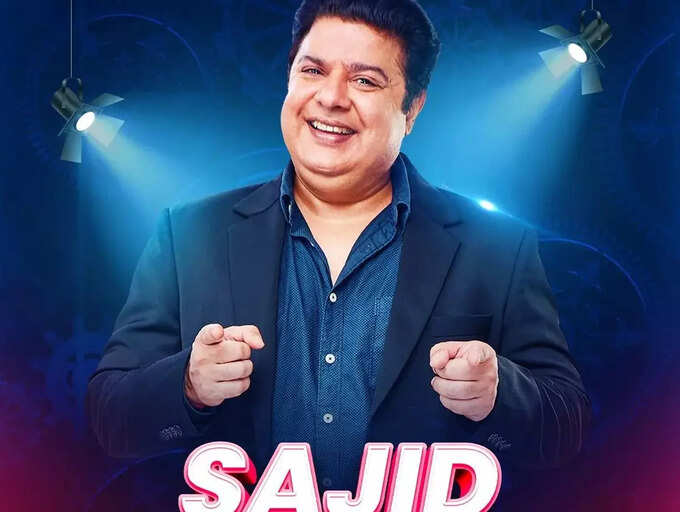 I have directed all the biggest actors of the industry like Akshay Kumar, Ajay Devgn, John Abraham, Mithun da, Chintu ji, Daboo ji, Ritesh Deshmukh and Said Ali Khan. Yes, I became arrogant after my films started doing well. There's a saying "failures destroy people". In my case success destroyed me.
​After giving back-to-back three hits, I became very arrogant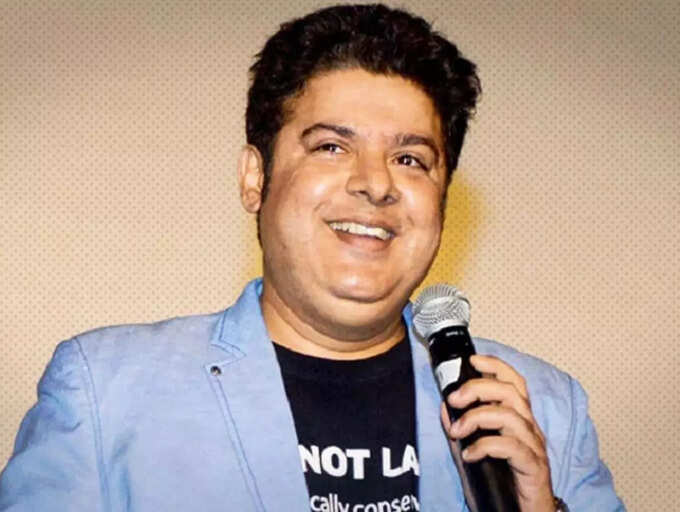 After giving back-to-back three hits, I became very arrogant. I thought I had become infallible and can never make a wrong film. I started giving out arrogant statements. God slapped me hard and Himmatwala did not do well. I became a little humble but I again got slapped and Humshakalas did not work.
​My credit on Housefull 4 was taken away from me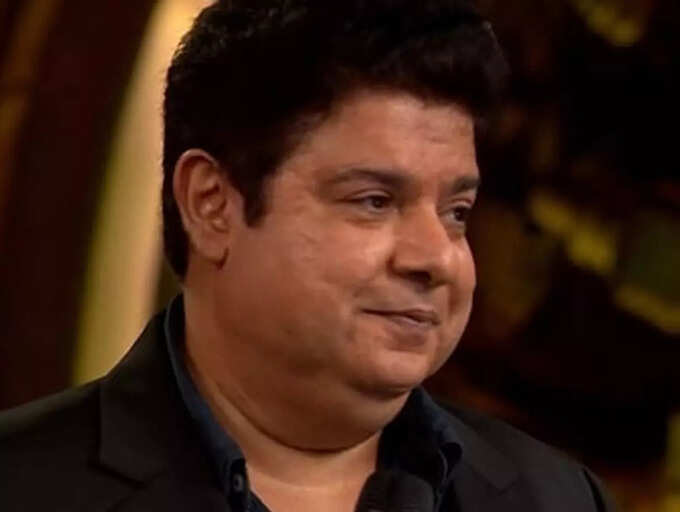 After Humshalaks did not work, I hid my face from people. Post that I started writing Housefull 4 and directed the film half and till the night I was working on the film and in the morning I was out of the film. My credit on the film was taken away from me. I just felt this is all God's way of telling me that you have to become a nicer person.
When I see my old interviews I wish I could go back and erase myself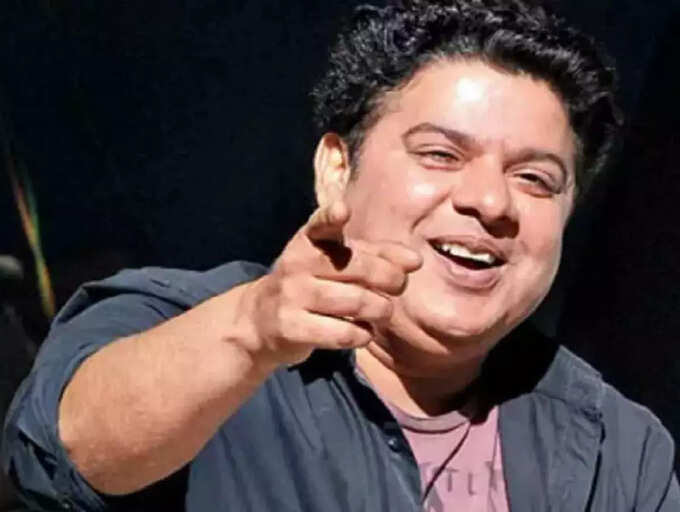 Salman asked Sajid how will he handle himself when other celebrities inside don't behave well with him, "I don't know how I will handle things because there are times when you react on the spot and you feel sorry later when you see it. My life's biggest learning has been that when I see my old interviews I wish I could go back and erase myself. I am going to go with my intuitionSalman asked Sajid how will he handle himself when other celebrities inside don't behave well with him, "I don't know how I will handle things because there are times when you react on the spot and you feel sorry later when you see it. My life's biggest learning has been that when I see my old interviews I wish I could go back and erase myself. I am going to go with my intuition."
I don't want to get married and I am not looking out for a wife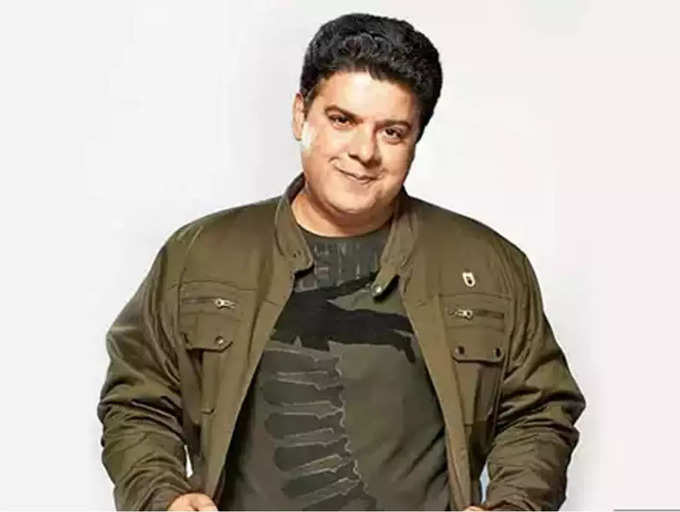 Salman also quizzed Sajid Khan about marriage plans, "No, I don't want to get married and I am not looking out for a wife. All I want is a TV and not a biwi. I can't stay without TV."
Farah advised me to be myself and the way our family knows me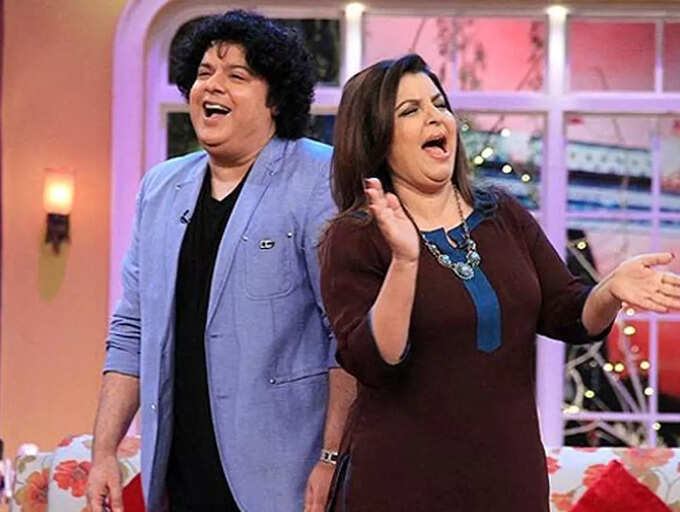 The host pulled his leg by asking him how he will react when the biggest fan of Bigg Boss, his sister, Farah Khan comes on the show, "Arre baap re I can't handle her. She will take my case. Farah has advised me that just be yourself and the way our family knows you, just be that person. She has asked me to spread laughter, though sometimes my jokes get offensive. She told me just go and be yourself and let the world see who you are."
​Shehnaaz Gill's message for Sajid Khan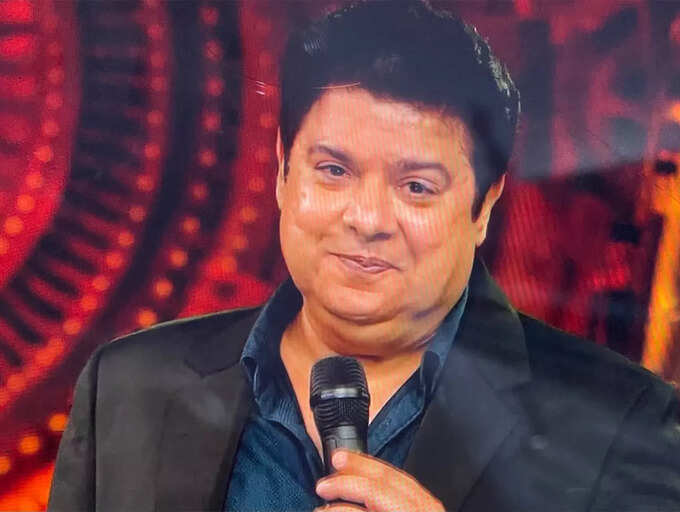 Salman Khan played a video message from
Shehnaaz Gill
. In the video, she said, "Hi Sajid bhai, you are going inside the Bigg Boss house and I am very happy for you. The way you have always made audiences laugh on television and through your scripts, just go all out in the reality show also. Just entertain everyone and be real. My support is with you, rock it brother."
​Sajid Khan: Shehnaaz is like a younger sister to me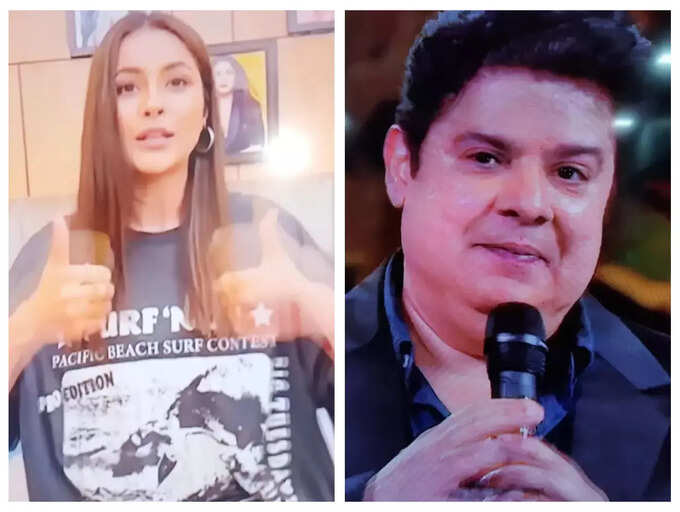 Reacting to the video Sajid Khan added, "How sweet she is. Shehnaaz is like a younger sister to me. We have met during script discussions three or four times and I've developed a strong bond with her. She is very loveable, real and a good girl. I know she's going to become a big star."