BB Telugu 5 winner VJ Sunny escapes unhurt from an attempt of assault by local goons during shoot; shares his ordeal:
Bigg Boss Telugu 5 winner VJ Sunny has reportedly escaped unhurt from an attempt of assault on him by a group of local thugs on Wednesday.
As per the latest reports, VJ Sunny was shooting for his upcoming webseries ATM on Wednesday when a group of men led by a local rowdy sheeter stormed into the sets and posed a serious objection to the shooting. They reportedly tried to assault him but the producers managed to escort Sunny out safely. The shooting schedule was stalled for the day and the team rescheduled the shoot to another location today (June 9). The local police were alerted about the same and the attacker was reportedly taken into custody as well. No specific motive behind the attempt was revealed yet.

When ETimes TV contacted VJ Sunny about the same, he said, "The news about me being attacked by someone is untrue. I'm perfectly alright. A group of local people walked into our sets, objecting to our shoot. I wasn't sure about their objective and intent. We tried to talk to them and reason out but they were very adamant about not letting us shoot. I was also taken away from the shooting spot before there could be any further damage."

Sunny further shared what concerns him the most. He said, "I'm glad nothing went out of hand but I felt bad that we lost a day of shooting. Even one day's production cost matters to the producers and one day's work feeds many."

Sunny says he is back to work. "There is no reason for me to stay back at home. Incidents like these happen. We are now shooting at some right locations essential for our script. Yes, there is a pinch of fear about any recurrence but our security was beefed up and our team is taking the best care," shares Sunny.

Sunny is busy shooting for the webseries bankrolled by a renowned production house. He has recently announced his upcoming film starring comedian Saptagiri as well.

Bigg Boss Telugu 5 winner VJ Sunny on his foray into movies: Film industry is very encouraging; Abhitho nai aaya, but apna time ayega, zaroor ayega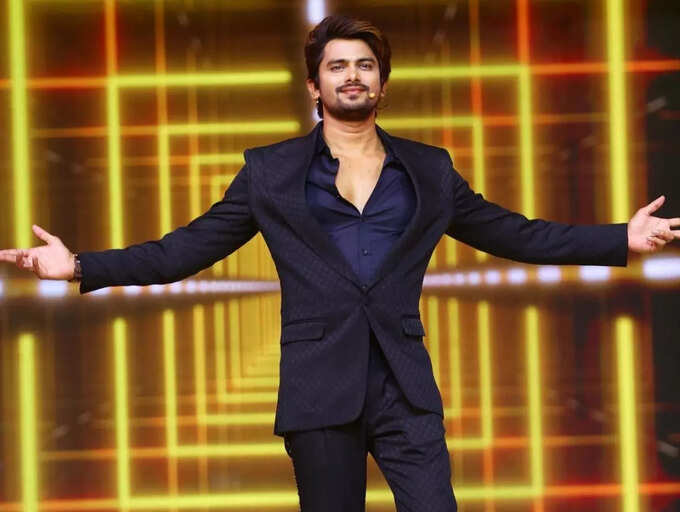 VJ Sunny's stardom has hit a notch higher with his success in Bigg Boss Telugu season 5. He has announced his upcoming webseries and he has an interesting line up of films as well. Before he could get busy with his shooting, Sunny has managed a quick trip to Kedarnath as well. In an exclusive chat with ETimes TV, Sunny opens up about his love for Kedarnath, emotional connection with late actor Sushant Singh Rajput, his foray into movies, and much more. Excerpts...
Felt like talking to Sushant bhai in the BB house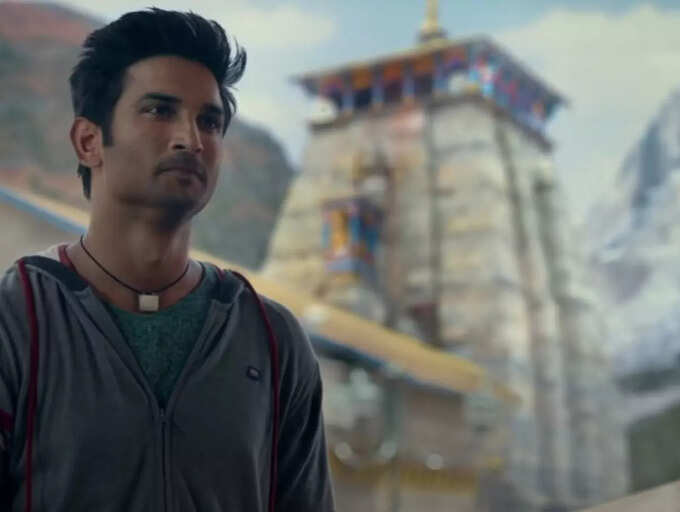 I used to talk to the moon when I was in the BB house. Every time, it felt like talking to Sushant Bhai. I've been waiting to visit Kedarnath all these years, ever since I've watched Sushant bhai's Kedarnath film.
It was as scary as adventurous one can imagine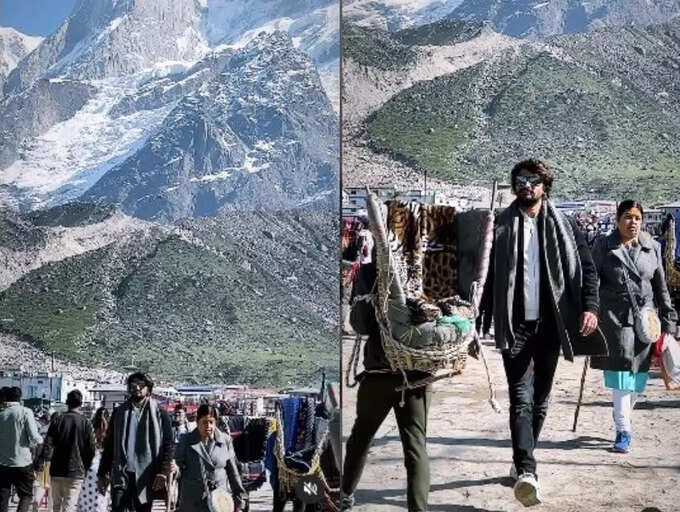 When I got a three-day break for my
web series
ATM's shoot, fortunately, my bestie Ankit from Delhi called me up asking if I can join him for the Kedarnath trip. I was like, 'Come on, why wouldn't I?' We booked our flights in the last moment and the long drive from Delhi to Kedarnath was certainly a ride to remember. It was as scary as adventurous one can imagine. I used to bug our driver, who thinks he is a Schumacher or Lewis Hamilton, to slow down (laughs) every now and then. My friend, who is aware of my OCD, prepared noodles for me late at night. We reached there late at 1 am and our hotel wasn't booked too.
Namo Namo song was running in my mind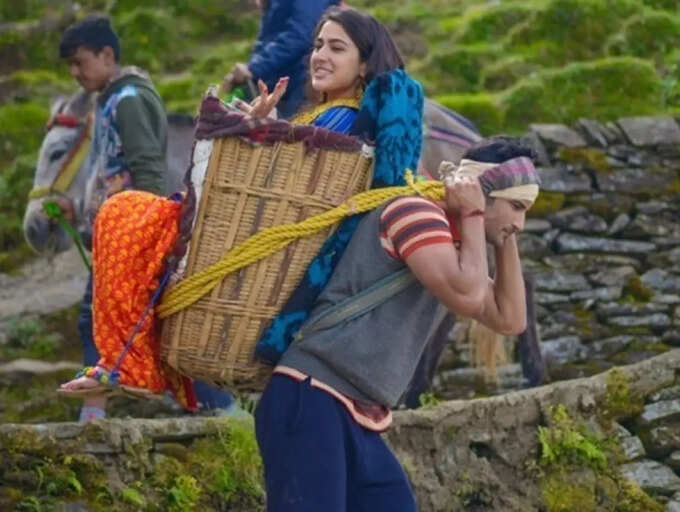 Every moment I spent there, I could feel Sushant bhai. Namo Namo song was running in my mind all along. I've interacted with everyone Sushant bhai spoke to. It is different feeling that I can't express. I've tried meeting people who interacted with Sushant bhai. Everyone spoke high of him. I've spent time in those spots that Sushant bhai would sit and spend hours together. It is a feeling beyond words.
We had a scary experience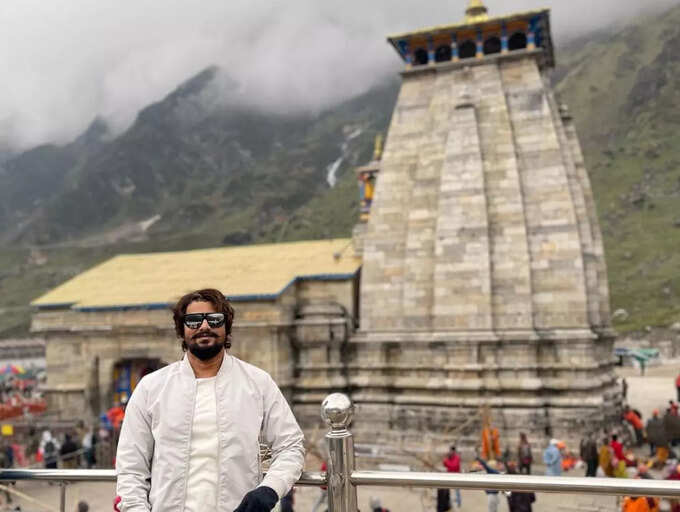 I'm not used to such extreme cold. We thought we'd return back after the darshan but we had to stay back overnight. The temperature dropped close to 1 degree Celsius and there was snowfall, too. Myself and another friend faced breathing difficulty that night. We were initially scared but started feeling better with the help of heaters. I was better the next morning. I urge everyone to be prepared enough for the cold climate.
It is important we preserve this nature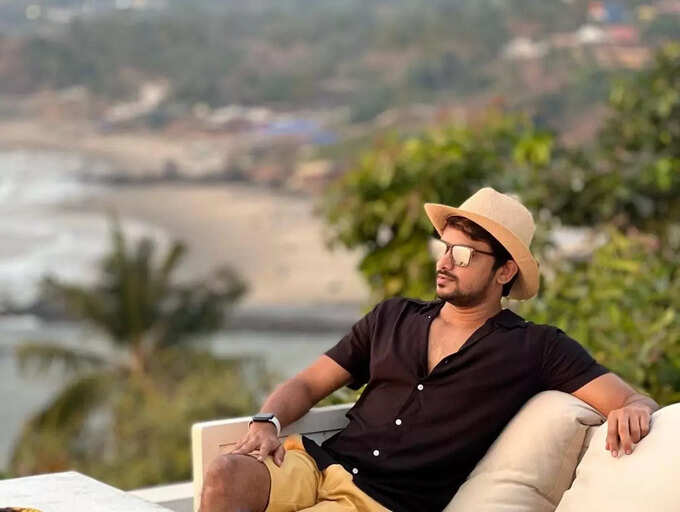 I was taking all the precautions throughout the journey except in Kedarnath due to breathing difficulties. But I have never felt COVID-19 on this trip. It was too good. It is important that we preserve this nature and the planet.
Everyone had tears when I shared my love story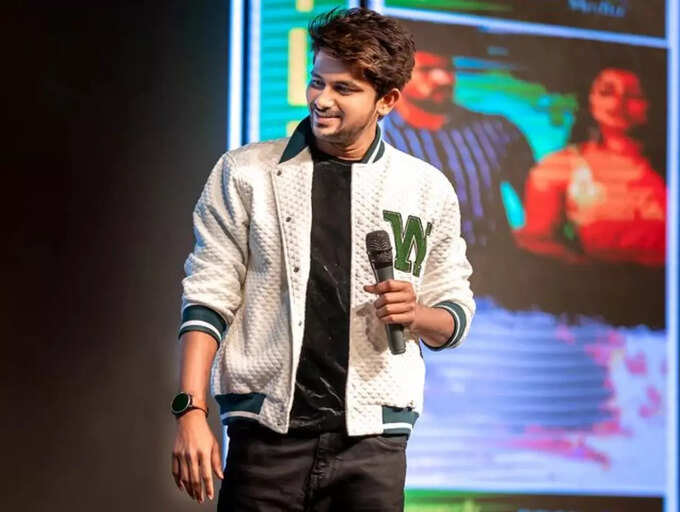 Everyone had tears when I shared my love story in the BB house. I can't go back in detail right now but I still remember the day I saw the poster of my crush's wedding. It was my birthday, too. I don't know why my portion was not telecast in the episode that day. But as they say, everything happens for good.
About SMK reunion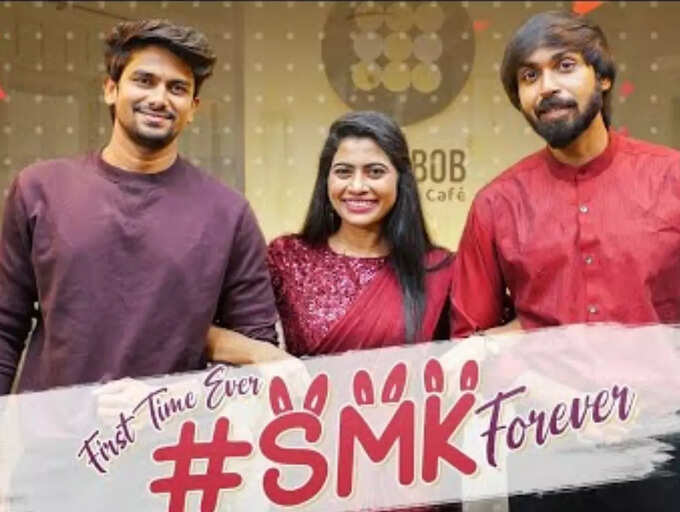 I've spoken to
Maanas
and Kajal very recently. Everyone's busy in our own lives and work. Well, this is the age to work hard and earn our space. Yes, we are not getting much time to catch up but the bonding remains the same. But I can assure on behalf of SMK (Sunny,
Maanas
, Kajal) to greet fans very soon.
I will never miss TV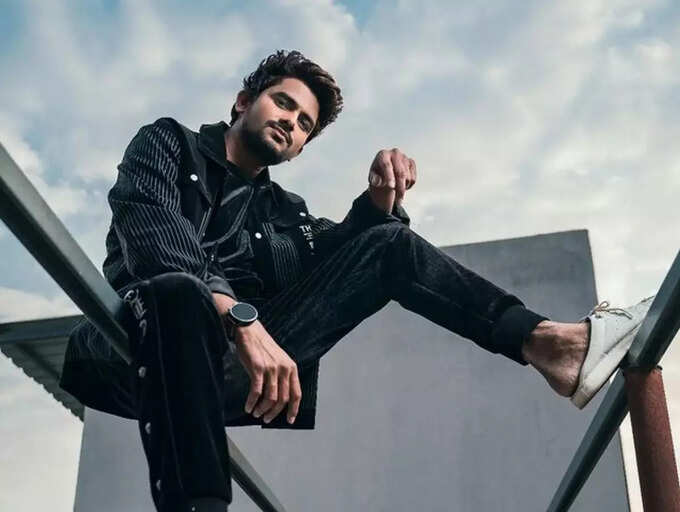 I will never miss TV. Telly audiences are the first ones to connect with me. I will do TV shows regularly. At the same time, I've been getting film offers as well. So, I will try and balance both. Digital and TV are very different. But today, everything is coming to your mobile in your hands. There's a notification for you every 10 minutes and even social media influencers today are getting good opportunities in TV and movies as well. But only we know how hard it was to make a name in TV.
I was shocked at a clickbait thumbnail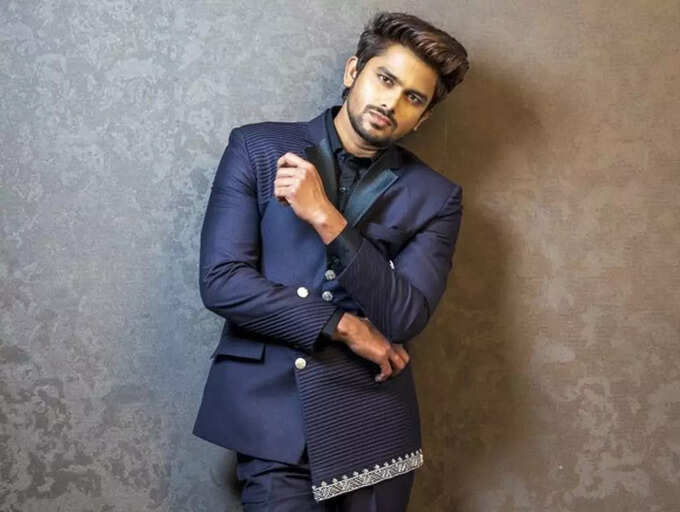 There are two sides to a coin. I'm only concerned about the clickbait thumbnails on YouTube and other video-sharing platforms. Once, I was shocked at a thumbnail saying 'Sunny pellam ettuntado chuddama? (Let's have a look at Sunny's wife)'. There was another thumbnail saying I've a huge palace (laughs). These are funny but there will be cases when thumbnails can fuel rumours which might affect families. So, I request everyone to not have clickbait thumbnails.
About the recent meet with Bindu Madhavi
I've accidentally met Bindu at a restaurant once. I wanted to congratulate her on her historic victory. She is amazing. Bindu and Akhil had a tough contest but she had luck in her favour. I loved her victory speech as well. She deserves a good comeback into Telugu industry and I'd love to work with her for sure.
I think Akhil has evolved so much from the previous season, keeping aside his aggression. I loved his game throughout the season. I genuinely felt bad when he couldn't make it but he is very hardworking and he will see success someday for sure. I wish and pray for him.
I might get married after two years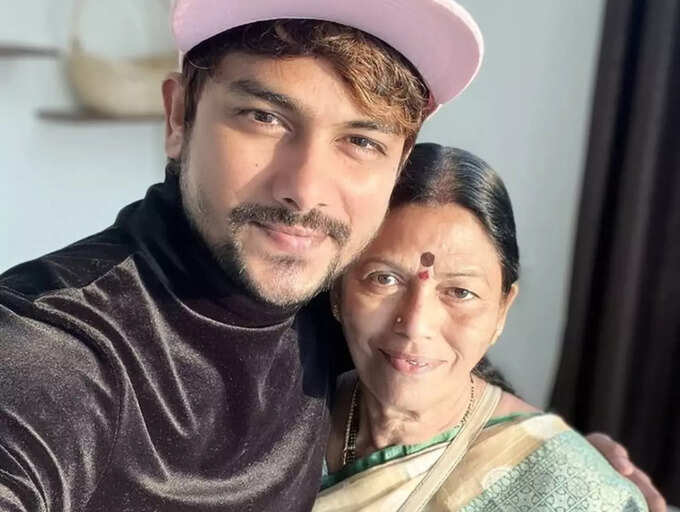 I'm very happy in my own space- eating, shooting and doing the stuff I like... living life on my own terms. To me, singles and bachelors lead the happiest life, Dilse cheptunna bro (laughs). Some of my friends who suggest getting married, request me to not get married ever after a drink. I don't understand which suggestion is more genuine - before or after the drink (laughs). Honestly, I'm not thinking about marriage right now. But I might get married after two years and it'll be someone outside the industry. I will announce my relationship or marriage for sure.
I'm striving very hard to get my movie released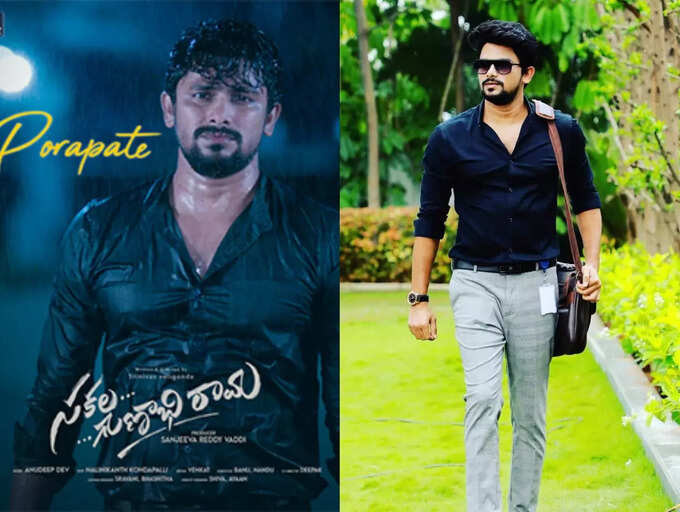 You'll get to see a different Sunny in the upcoming webseries ATM. My team especially Dil Raju garu and Harish Shankar garu are uber cool, grounded and encouraging people. I'm working with Diamond Ratnam garu. It'll be an ultimate entertainer. The title of this film is based on someone we all love. It will be revealed soon.
And I've been trying to release my debut movie Sakala Gunabhirama as well. I've been working very hard, asking people for help. I want at least people who admire me to watch the film. I'm still looking for some help, some miracle to happen. I'm waiting that one person to encourage my film's release. Somehow, nothing's progressing. I shouldn't say but I'm struggling very hard. I don't want my producers to suffer. They should be happy too. I've pushed for a release even on OTT but nothing happened till now.
I've seen this opinion that Sunny doesn't have enough market. It might be true to an extent now. Telly audiences love me, I might be a household name for them but theatrical release is a different ball game altogether. I will definitely reach that level. Apna time baraabar aayega. Abhitho nai aaya. Ayega, zaroor ayega. Shor machayengey!