Celebrities face the brutality of the world because of their popularity. They are often questioned on their dressing, relationships and life decisions. There are ample things under the umbrella that they get criticised for, one of them is the choices and decisions as mothers. Several actresses of the TV industry have faced trolling and harsh condemnation for their apparently not raising their kids the right way. Here's a list of telly divas who have faced mom-shaming:
Debina Bonnerjee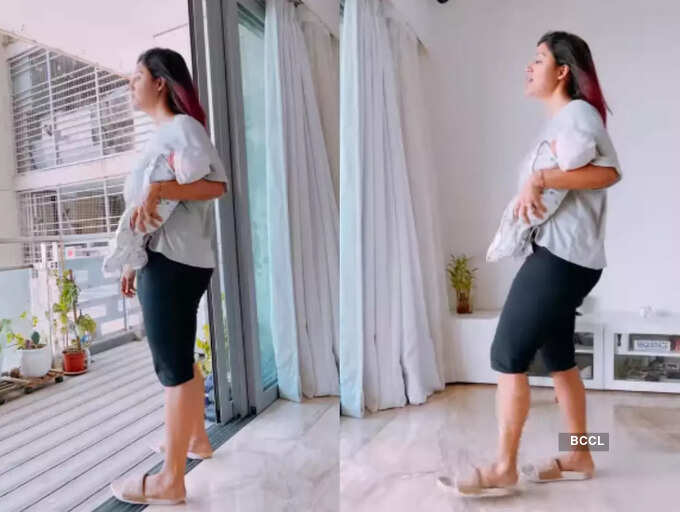 Debina Bonnerjee, who embrace motherhood on April 3, faced criticism for 'carelessly' holding her daughter. This happened after the actress shared a video wherein she can be seen singing her baby girl's favourite song to her. She was seen walking around her house with the baby. Debina shared this video on her Instagram handle with an adorable note. Unfortunately, she had to face netizens' criticism on her way of holding her daughter. Many internet users dropped their views in the comments of her post and called her out for holding her newborn baby in a 'scary' manner.
Bharti Singh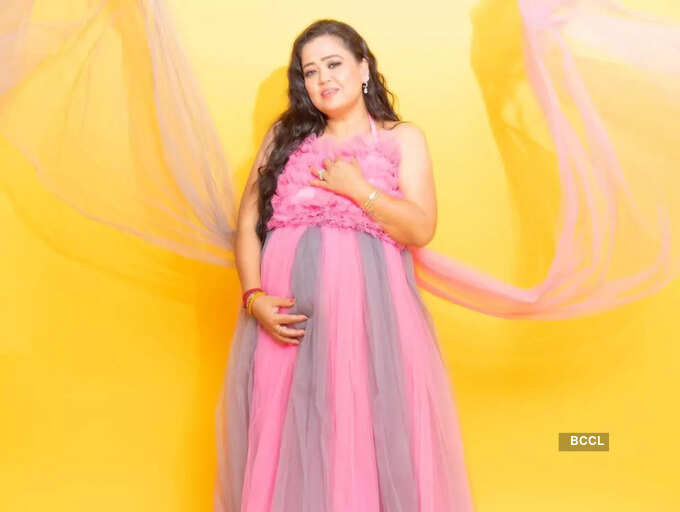 Bharti Singh welcomed a baby boy into her life on April 3. The comedian, who worked till the last day before her delivery, surprised everyone when she returned to work only 12 days after giving birth. While many praised her courage, she also received flak for leaving her newborn home. Bharti opened up about the trolling she faced on these grounds during one of her interactions with the media. She also talked about the same in her latest vlog and gave it back to trolls by saying that she isn't the only woman to have returned to work after delivery. Bharti also spoke about her return in an interview with BT and said, "Women who work as labourers at construction sites carry not just their huge baby bumps, but also tonnes of heavy construction materials such as bricks, cement and rods throughout their pregnancy. Why should I sit at home just because I can afford to?"
Chhavi Mittal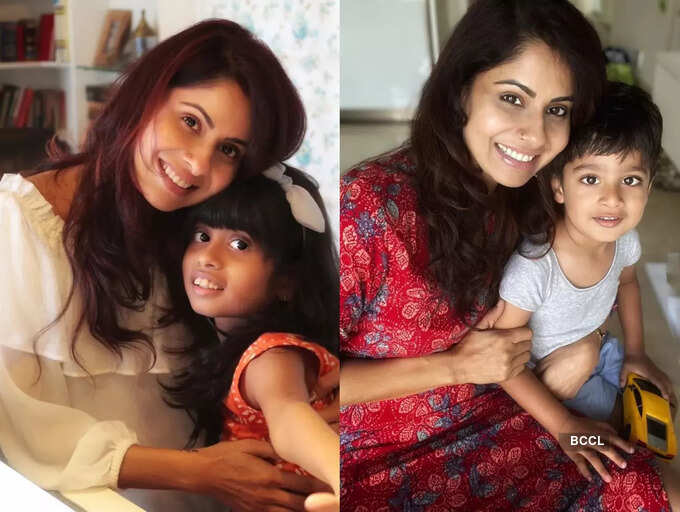 Chhavi Mittal, who recently underwent a breast cancer surgery, has also faced trolling for being a working mother. She was questioned by a user on how can she not be around her kids at such a young age and asked her to justify her stand. Chhavi didn't let it go by and took to her social media to give an apt reply. In response to the user's question, Chhavi wrote, "I am appalled that working mothers are still judged and trolled for trying to juggle their own needs with the ones of the family. I have SOOOOOO much to say, and hence I'm "choosing" to actually, verbally "say it". Not to answer or "justify" to anyone but to support and praise all mothers, working or not, for who they "choose" to be. Because we are all a by-product of the "choices" we make. You, dear commentor, "choose" to voice your dated opinion in the form of a comment and I respect it, hence blurring your identity. But thank you for giving me a reason to wipe the blur out into clarity around this much needed topic." Chhavi further threw light on the fact that a child needs a father as much as he/she needs a mother. Following her above-mentioned note, she asked the user, "By the way, dear not-suffering-from-dad-guilt-dads, what's your justification for leaving your child behind? If only the child could speak he'd say, 'Dad, I need you around as much as I need my mom.'"
Ankita Bhargava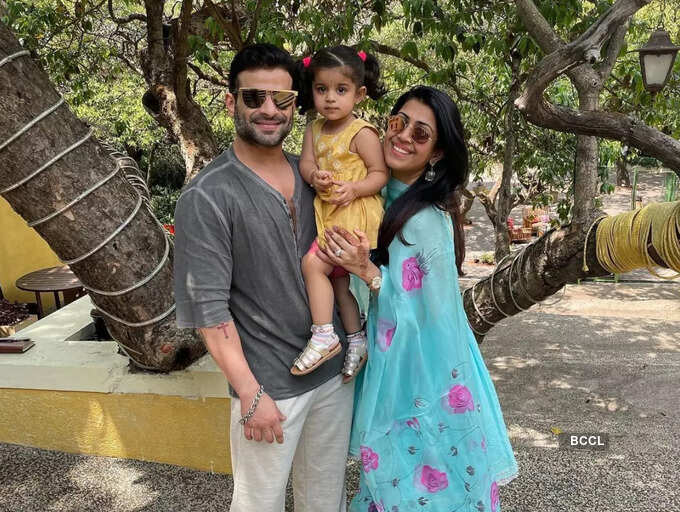 Karan Patel's wife Ankita Bhargava came out about being trolled for her miscarriage in an exclusive interview with ETimes TV. She shared how badly affected she has been due to online trolling in the past. Speaking about the same, Ankita told, "People don't realise but trolling is bad. It was only when I got badly trolled after I miscarried was when Karan lost his calm and made some multiple posts about the ugly trolling happening."
Shikha Singh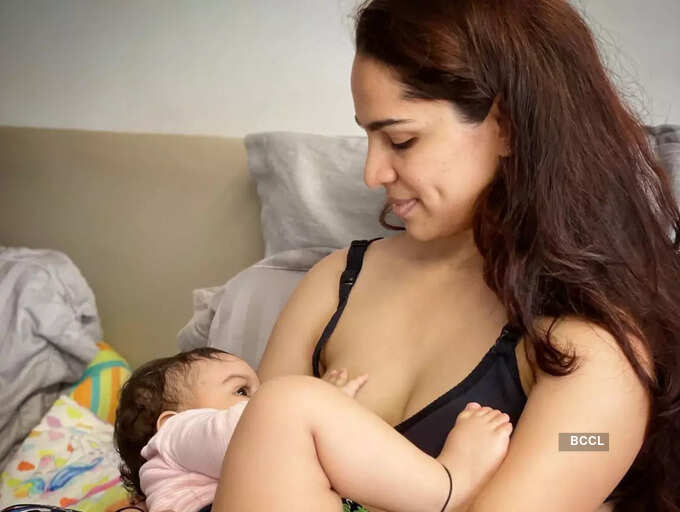 Kumkum Bhagya fame Shikha Singh had to face nasty comments and remarks on social media for posting a picture wherein she could be seen breastfeeding her baby girl. As quoted by the actress, she only wanted to normalise breastfeeding by posting the photo. However, her post didn't go down well with social media users who bombarded her with negative comments. When quizzed about the same by BT, Shikha said, "I don't understand why people have a problem. They are okay with bikini pictures, but if I post a picture like this, there is so much drama that happens. People even labelled that picture as a nude photo which it isn't!"
Mahhi Vij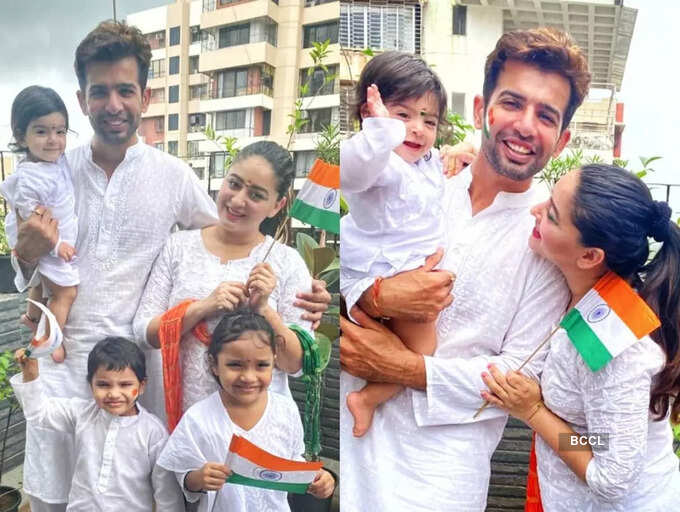 TV actress Mahhi Vij and her husband Jay Bhanushali were once trolled for abandoning their foster kids Rajveer-Khushi and only taking care of their biological daughter Tara. The couple was questioned for not taking good care of their foster kids. Mahhi took notice of all such remarks and hit back at the trolls with befitting replies in her Instagram stories. She called trollers 'sad, frustrated' and people with 'zero confidence'. She further said they wouldn't have put others down, had they been happy and content with their life.
Rupali Ganguly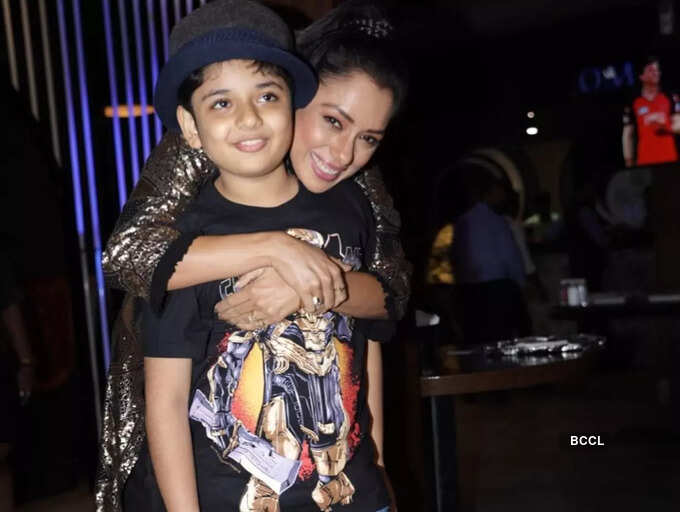 Anupamaa
fame Rupali Ganguly recently opened up about benign body-shamed after she gave birth to her son Rudransh. The actress revealed that she was judged by the elderly women in her neighbourhood. Rupali had shared that the aunties would say, "Arre, tum toh Monisha ho, kitni moti ho gayi ho."