A look at some of the TV celebs who came forward and talked about their health issues in public.
Sumona Chakravarti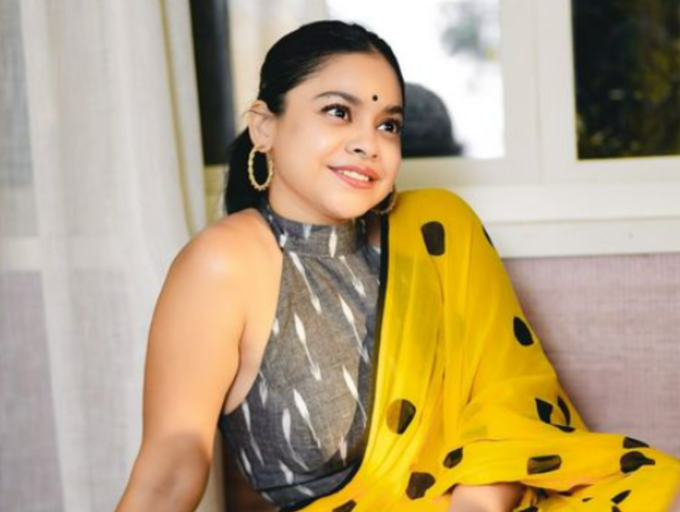 The Kapil Sharma Show actress Sumona Chakravarti had taken to her social media to reveal her health issues, she unveiled that she was
battling endometriosis
since 2011. In a post, she had captioned, "Did a proper workout at home after ages...Some days I feel guilty because boredom is a privilege. I may be unemployed & yet am able to feed my family & myself. That is a privilege. Sometimes I feel guilty. Especially when am feeling low due to pms'in. The mood swings play havoc emotionally. Something I've never shared before. I have been battling endometriosis since 2011. Been in stage IV for the past few years now. A good eating habit, exercise & most importantly no stress is key to my well-being. The lockdown has been emotionally hard for me. Today I worked out. Felt good. Thought ill share my feelings for whoever is reading this to understand that all that glitters is not gold.
We are all struggling with something or the other in our lives. We all have our own battles to fight. We're surrounded by loss, pain, grief, stress, and hatred.
Aishwarya Sakhuja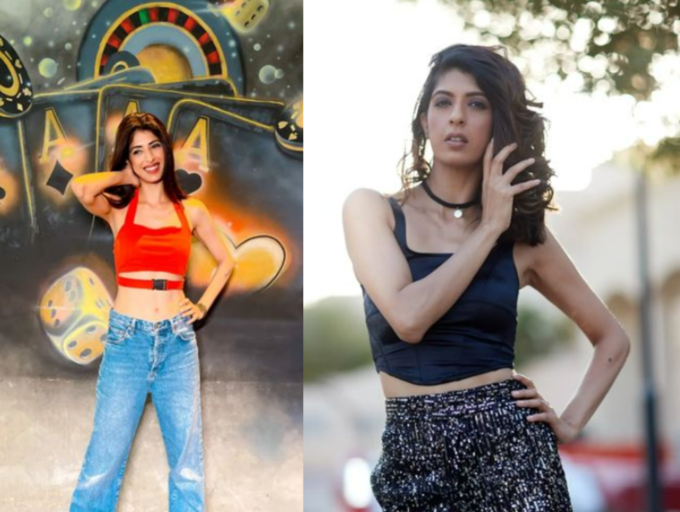 Aishwarya Sakhuja has been battling with health issues for a long time, She discussed how she had changed her lifestyle and faced health problems throughout the years. The actress, who claimed in 2014 that the face is the only thing that matters for actors, took a month to recover from
facial paralysis
. After four years, she came to know of
diabetes
diagnosis in 2018, which presented her with her largest difficulty. She added that it related to her diet and what she could and could not consume. Her family has also had a difficult time during this journey due to her numerous health concerns. At the young age of three, she underwent heart surgery. Since then, the actress has fought numerous battles against illnesses like TB, type 1 diabetes, and facial paralysis. But she has handled every difficulty with a smile. Talking about it, she had told BT, "I always joke with my dad that unhone defective bachcha paida kiya hai. I was born with a hole in my heart. I developed a serious problem in my eyes when I turned one. I have suffered from tuberculosis, battled problems in my lymph nodes and even suffered facial paralysis. In the past two years, I became diabetic type one, which usually happens among kids. I still deal with health issues, but my woes have put a lot of things into perspective when it comes to life. I have started to love and respect my body a lot more. My health and happiness are paramount now, unlike earlier, when work was my priority."
Nimrit Kaur Ahluwalia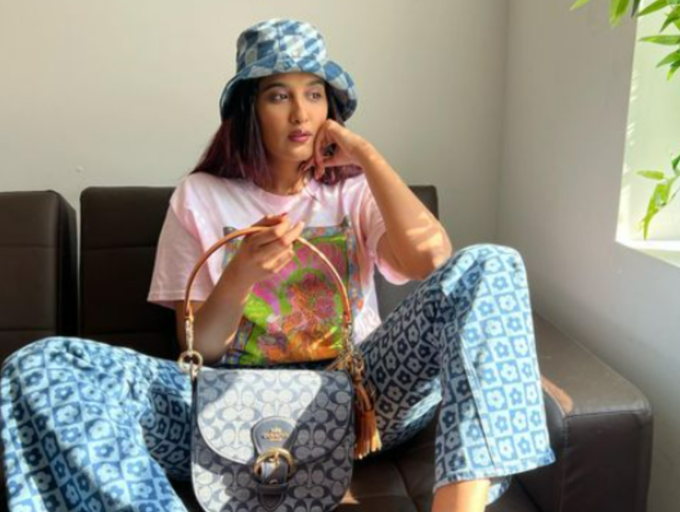 While doing Chhoti Sarrdaarni, Nimrit had taken a break from the show owing to her health issues, talking to BT she had then revealed, "I thought that it was due to some
hormonal imbalance
, so I consulted my gynecologist. But it didn't help me much and I also consulted a psychiatrist, who told me that I was completely exhausted and stressed. He advised me to take a break as my work was keeping me away from the balance that I needed in my life. On my doctor's advice, I even got admitted to a hospital for two days. This eventually forced me to take a 40-day break from the show. And then, I came to Delhi to stay with my parents for the next few days."
Dipika Kakkar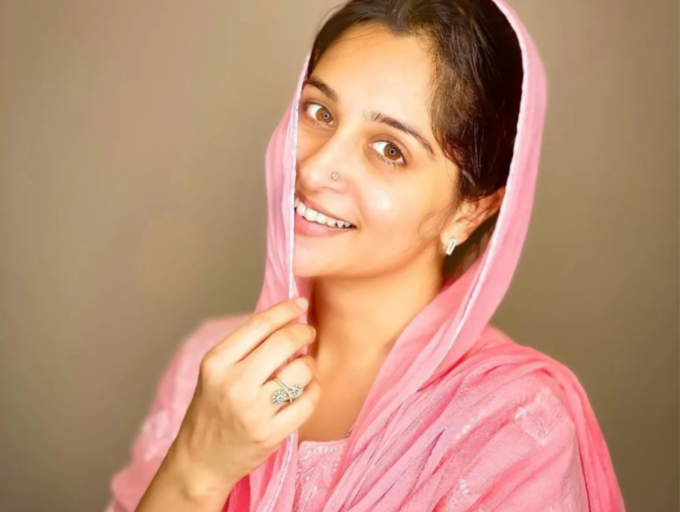 Dipika Kakkar has been an eminent name in the Industry, she last did a cameo in Sasural Simar Ka 2 and since then fans want to see her back on screen just like Shoaib. The actress had previously disclosed that she was struggling with a health condition during one of the vlogs from earlier in February. She has
PCOS and thyroid
. She was therefore easily annoyed, and her anger problems had gotten worse. The actress revealed a diet and explained how she is handling this problem with her fans in her vlogs. She has provided her whole breakfast, lunch, and dinner menu.
Kapil Sharma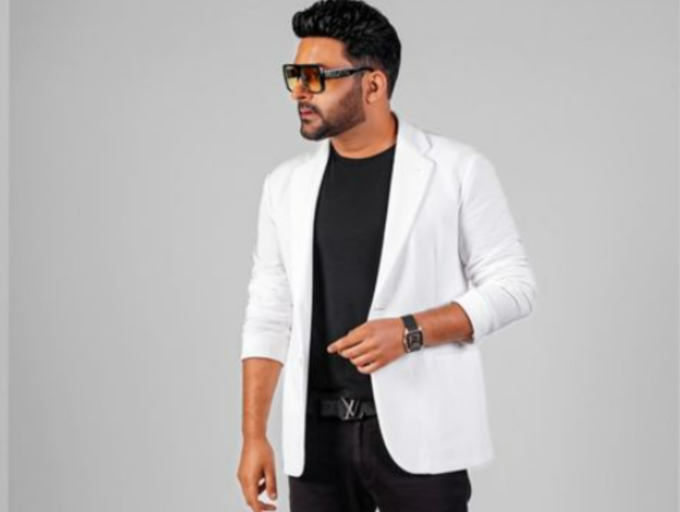 Kapil Sharma had been battling depression, and his dear friend and colleague Chandan Prabhakar had opened up on Kapil Sharma's mental health and had told a news channel, "Uski ek maa hai, uske sir par baap nahi hai. Uski bhi family hai, ek behan hai. Usko log kya bolte honge? Humne situation sochi hai woh? Tera beta daaru peeta hai! Unka bahar nikalna mushkil ho gaya hai sir. Koi bhi complete nahi hota, har kisi me kuch kamiya hoti hai. Aap kamiya kyon dekhte ho? Plus points kyon nahi dekhte? Woh mentally theek nahi hai, he's
depressed
. Usko aise baar baar tang karenge, usko kal ko kuch ho gaya toh kya karenge hum? Jab Australia wala vivaad hua, uski wajah se team tooti. Woh (Kapil Sharma) artist hai, woh dil se jeeta hai, uske paas dimaag bahut kam hai." The actor is happily married now and has two kids.
Chhavi Mittal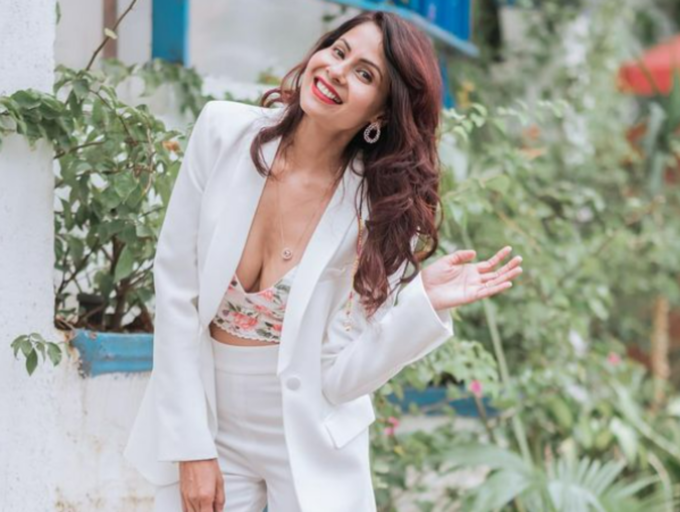 Chhavi Mittal had revealed to fans earlier about her battling with
Breast Cancer
, she is a cancer
survivor
and revealed her thoughts when she came to know about it for the first time, the surgery didn't bother her so much as the life after it did, but she is now all the more confident after surviving the surgery and winning over the disease. She inspires people to accept their flaws and make it their only strength.
Ridhi Dogra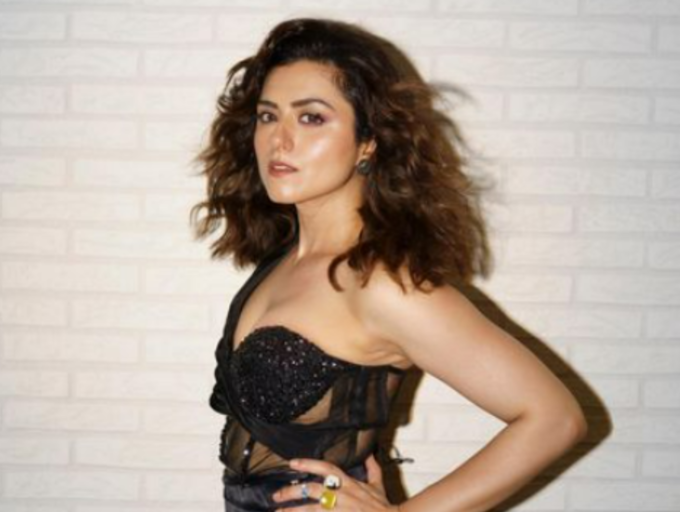 Ridhi Dogra opened up about her
asthama
and also revealed that she was battling
depression
for a long time. In a long post she wrote, "A couple of years ago I was voluntarily saying no to every role or television show because I had set higher goals for myself and was looking for work that would challenge me as an artist. When I got exhausted from the lack of such work coming my way, instead of accepting the mediocrity all around I ended up feeling pretty low on self-worth. Some of the symptoms of depression are a constant feeling of self-pity, self-doubt, losing interest in everything around, being numb to feelings of happiness or sadness, and unexplainable mood swings"
Sambhavna Seth
Sambhavna disclosed that her IVF treatment led to a variety of health issues, such as weight gain and the inflammatory disease of
rheumatoid arthritis (RA)
. Sambhavna has been using vlogs to document her experience with IVF journey. She also stated that she does not desire a child at the expense of her health. Her health is currently her major priority. The actress said in the vlog that she has been receiving several messages from fans asking her about the outcomes of her IVF treatment and whether she wants to have children. Sambhavna revealed that although she had finished the IVF process and had saved her embryos, she was currently unable to proceed because of health reasons. She gained a lot of weight as a result of the medication, and she also developed rheumatoid arthritis and many other health issues.
Ankita Lokhande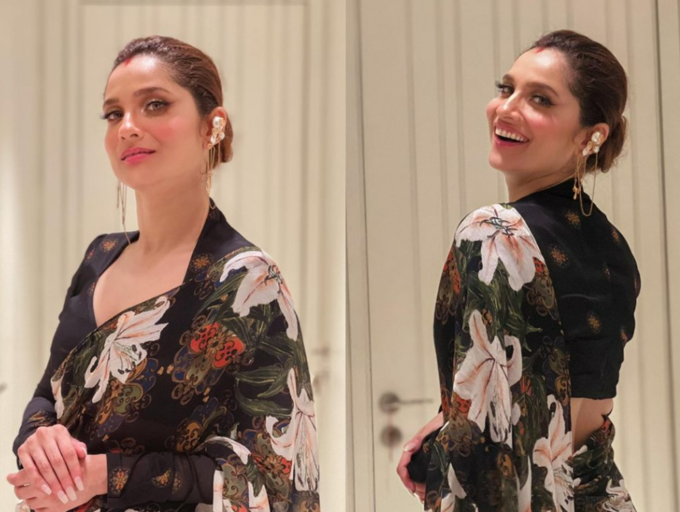 Ankita had opened up about her
battle with depression
in a live session after her break up with Sushant Singh Rajput and on receiving backlash for being happy, she spoke, "I have been through depression myself. Mein bhi bahot buri haalat mein thi, mujhe bhi takleef hui thi, mujhe bhi bahot rona aaya tha ( I was in a bad shape, I was in a lot of pain and used to cry a lot). But I had only my family, friends and a few fans who have been with me right from the start. I really respect that. But jinhe mein pasand nahi hun, I am very frankly telling you to unfollow me but stop blaming me for everything. I was never in the scene. I wasn't in his life for many years. I had a responsibility towards him which I have fulfilled. I want you to understand it. To abuse someone is wrong."