Radhamma Kuthuru improves its rank; Trinayani slips to 5th position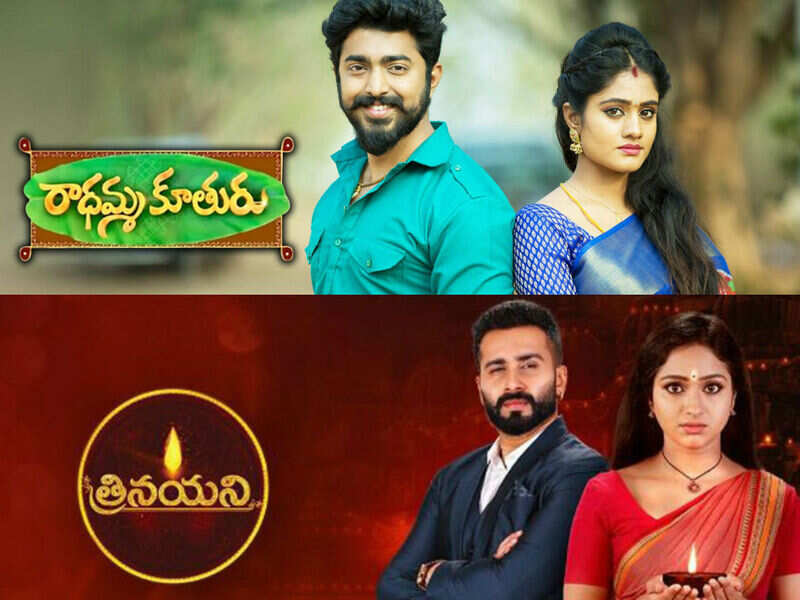 The recently released TRP report has a notable change. Radhamma Kuthuru has improved its viewership and crawled up a position in the top 5 of the TRP charts.
The show featuring Gokul, Deepti, Meghna Raami and others which was listed in the fifth position in the previous week is now in the fourth position. The recent episodes of the show had Akshara giving bath to a baby and Shruti conspiring against Rajesh along with her friends.
On the other hand, Ashika Padukone and Chandu Gowda starrer supernatural thriller Trinayani has slipped to fifth position. The show has completed 200 episodes recently. On the other hand, Vishal had given a stern warning to Jasmine and demanded Nayani to tell the truth. Trinayani which deals with the story of Nayani, a village belle who is blessed with the divine power of foreseeing the future, was launched in March and has managed to entertain the telly audiences right from day one. On the personal front, Ashika got recently engaged to Chetan Shetty, Chandu Gowda got married to the love of his life.
Karthika Deepam, on the other hand, has topped the TRP charts yet again. The show is currently gearing up to entertain with a major twist as Deepa resolved to expose Monitha in front of Karthik. It is followed by Intinti Gruhalakshmi, Devatha in the first, second and third positions respectively. Devatha starring Suhasini and Arjun Ambati is also engaging the telly audience with its emotional twists.