Fun-filled parasailing ride to a romantic date; Divyanka Tripathi's birthday getaway with husband Vivek Dahiya was no less than a modern fairy tale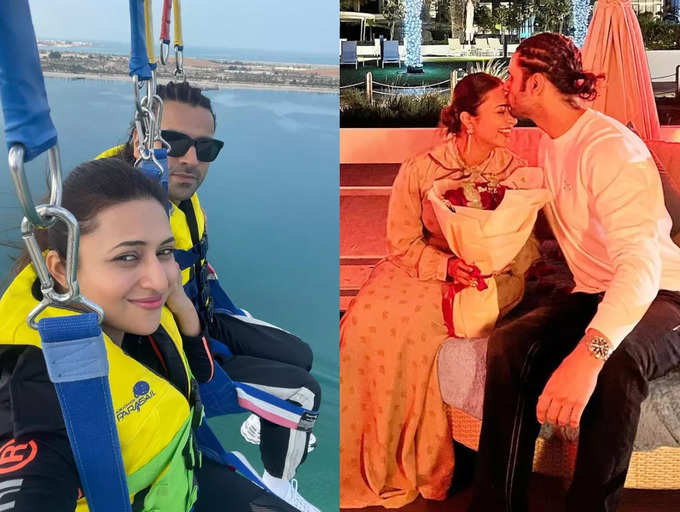 Divyanka Tripathi celebrated her 37th birthday on December 14. To make her birthday a memorable one, her actor-husband Vivek Dahiya flew her to Abu Dhabi and surprised her with everything that she loves. Being an adventurous junkie, Divyanka loves to travel and explore, and her excitement can be seen through the photos and videos she has shared on her social media. Let's take a look:
Watching F1 car race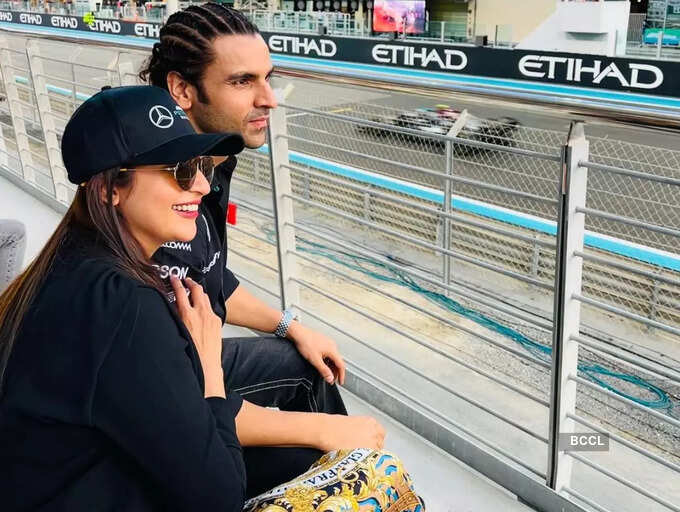 Divyanka Tripathi and Vivek Dahiya began their trip by watching F1 car races and the television actress was thrilled to watch the match. She jumped with joy and expressed her excitement of being behind those wheels. Divyanka posted a few pictures from the race and captioned: "Truly an unforgettable experience. Now I know why F1 racing is loved so much! I feel like saying "mumma I want to be a car racer when I grow up!" Definitely wanted to be behind the wheel! (sic)"
Twinning in black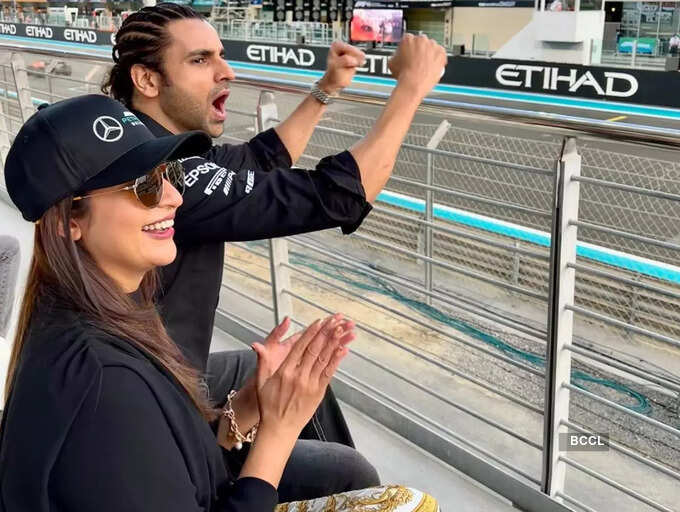 The husband and wife duo twinned in black outfits for the car race. They opted for a sporty look given the event and looked classy. Divyanka wore a cap, black top, sunglasses and a boho skirt. Vivek braided his hair and looked cool in black shirt and jeans. Divyanka and Vivek were literally on the edge of their seats while watching this match.
Birthday date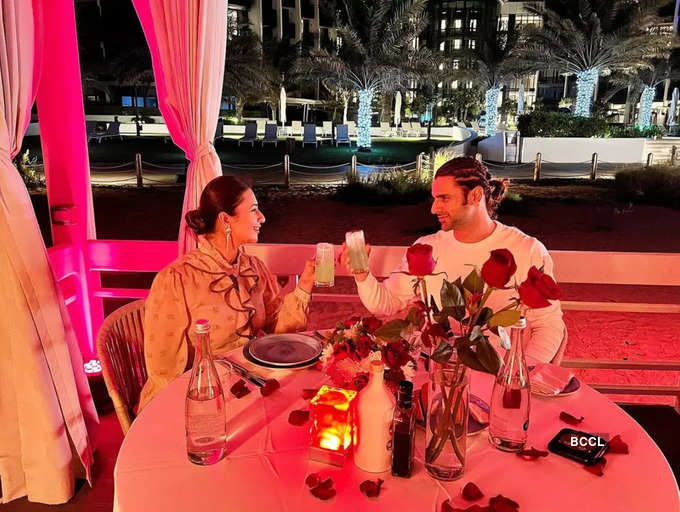 Vivek Dahiya surprised his ladylove by taking her out on a romantic candlelight birthday date. He had her favourite food ordered and the staff sang the birthday song for her, which made her all happy. She was so surprised that she said, "Am I such a lucky girl?" To which, her husband replied, "You are absolutely lucky." Vivek is definitely setting high standards for husbands overall.
Vibing at the island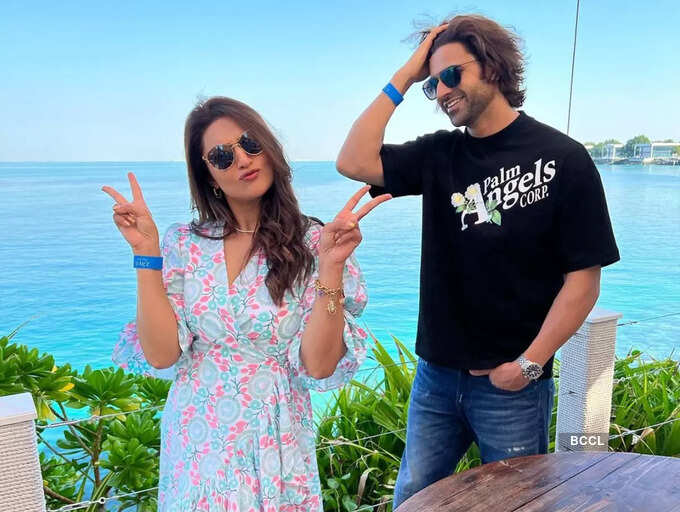 Divyanka Tripathi wore a cute blue floral dress and complemented Vivek, who was seen oozing oomph in a black tee, denim and enjoying the breeze in the open. The blue sea, good company and what else does one want on their birthday!
Parasailing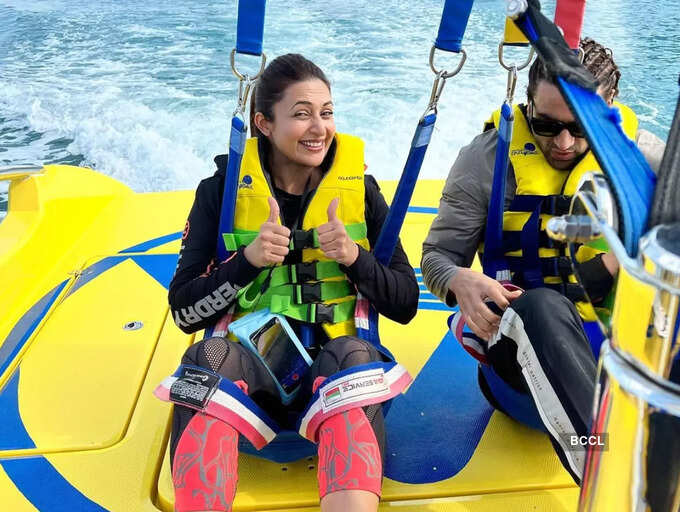 Divyanka Tripathi is an adventure junkie and she made sure to satisfy that urge by doing some parasailing with Vivek Dahiya. He sweetly told Divyanka that if the phone falls in the sea, he won't get off to get the phone. Divyanka cheekily teases him saying that he can't do that for his lovely wifey. How cute is that? "This was a luxuriously seated adventure! Great beginning to whatever was coming next!," wrote the actress.
Exploring the museum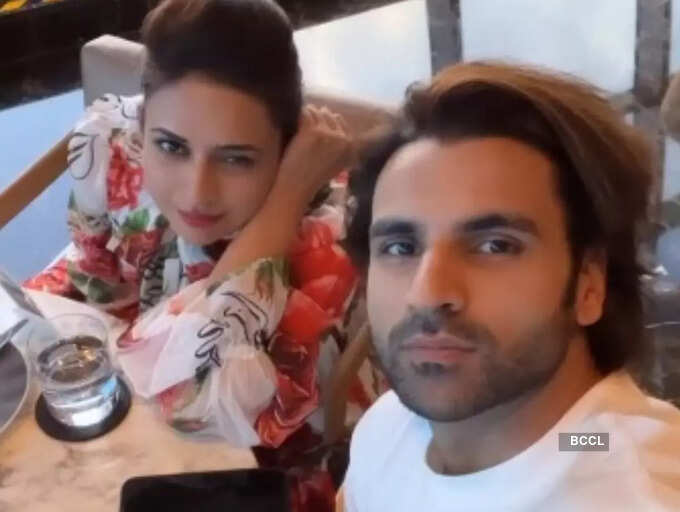 Divyanka Tripathi and Vivek Dahiya also explored a museum and the actress chanelled her inner child by learning everything new that came her way. She explained about the Egyptian and Roman sculptures, Buddha and also enjoyed her brunch on the 74th floor and kept smiling looking at the beauty around.