Chhavi Mittal is an inspiring woman. Much before she got detected with breast cancer, Chhavi has always reflected on a conscious living and upbringing. Post her cancer surgery, the actress has been sharing how she is taking each day head-on with a positive mind and heart. Here's looking at her post recovery journey.
Proudly flaunting her scar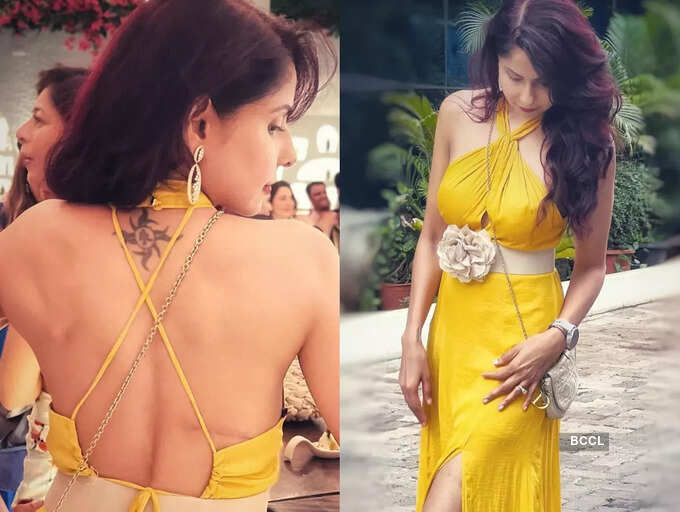 "Scars. You can see the ones on the body.. but you'll never see the ones etched on the bearer's soul. Yesterday when I found the courage to flaunt this scar… there were some who flinched at the sight of it. I say, if the mere sight of it makes you flinch, imagine what I felt when it was given to me! But in my opinion, a man is not a complete man if he has the nerve to look down and admire a woman's assets but is not brave enough to appreciate the effort she went through to save those assets."
Proud to be cancer survivor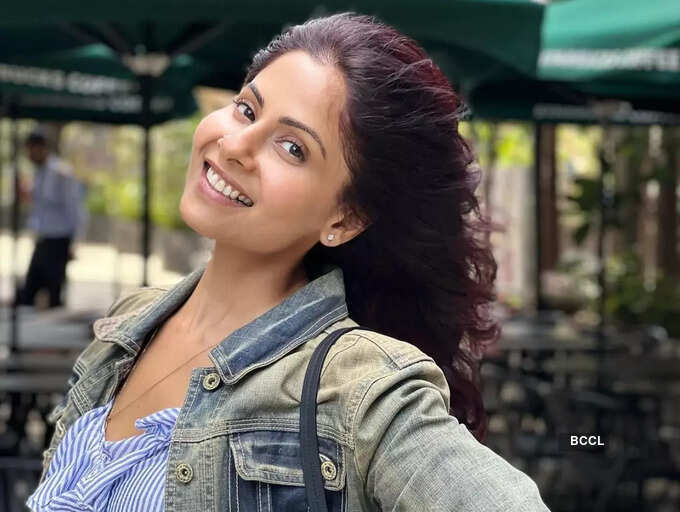 "Some have also asked me if I'll remove these scars with a laser or some such and I say never! They remind me of the fight I fought and the victory I achieved. Why would I ever want to hide these battle scars! That would be tampering with evidence! Proud to be a #cancersurvivor."
Chhavi on a heavy diet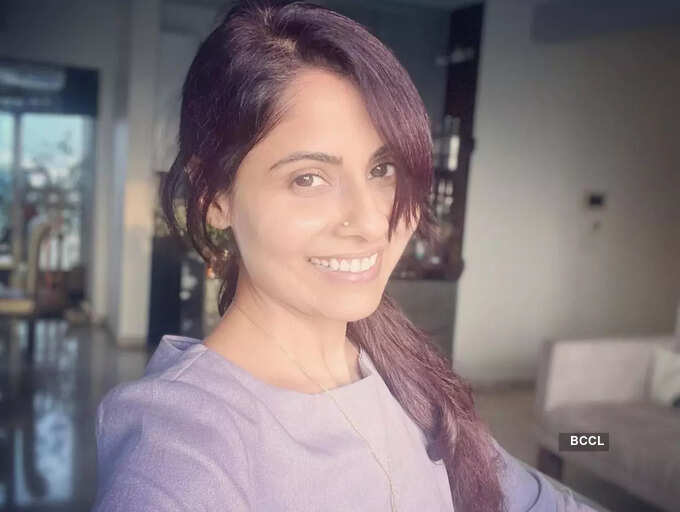 Chhavi mentioned that she feels that post getting diagnosed with cancer, she's been losing weight drastically. So she is making sure to eat properly and gain weight. Chhavi also shared that her body is reacting very well to the heavy diet.
Attending reality show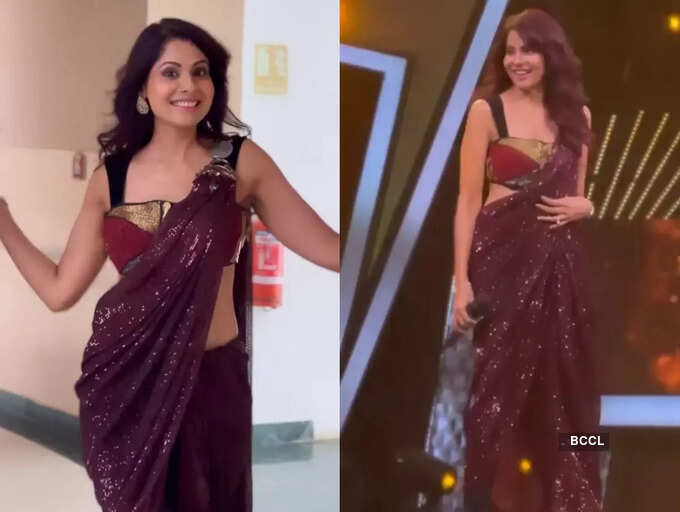 Chhavi took out time to attend a reality show – Super Singer 2. Dressed in a glittery sari, Chhavi thanked the makers for keeping in mind her limitations while undergoing radiations.
Dealing with pain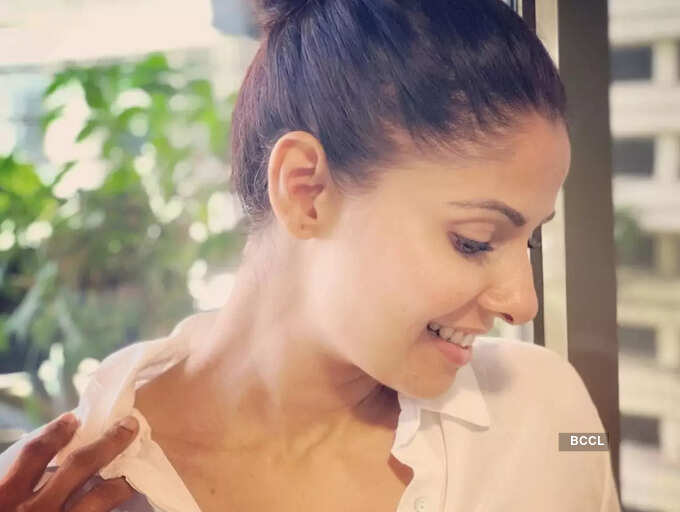 A week back, Chhavi wrote, "As I get into week 3, my heart beats faster coz I know just the last few days of radiation are now left! My oncologist today all but begged me stop bearing the pain and swelling and just pop a Dolo!! I think today I will! Uffff can't wait to get my life back pronto!!"
Keeping it witty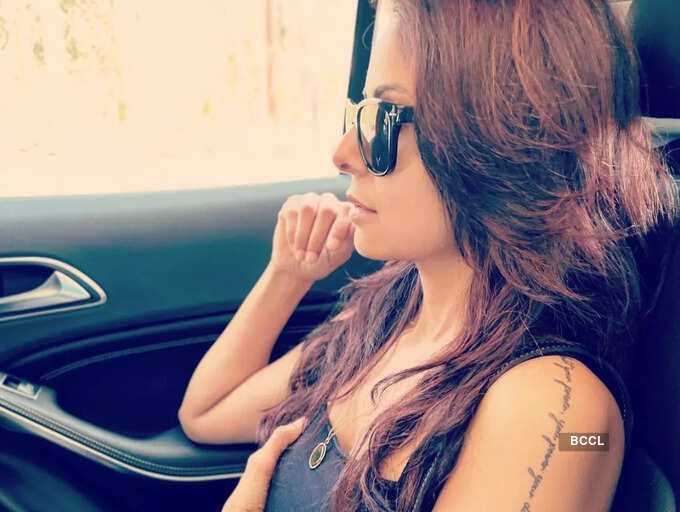 Currently, undergoing radiations, Chhavi has spoken about how it is painful and uncomfortable it gets to stay wearing clothes and also without wearing clothes. While travelling through bumpy roads, Chhavi can be seen holding her breast and shared a witty note that read, "On my way for my daily dose of radiation while I hold myself and try to find comfortable ways to travel on the bumpy Mumbai roads. Kinda makes me think of the board outside railway stations…. "Yatri gan apne samaan ki raksha swayam karein" PS. Excuse my warped sense of .. tumour…"
Dealing with outfit problems during radiation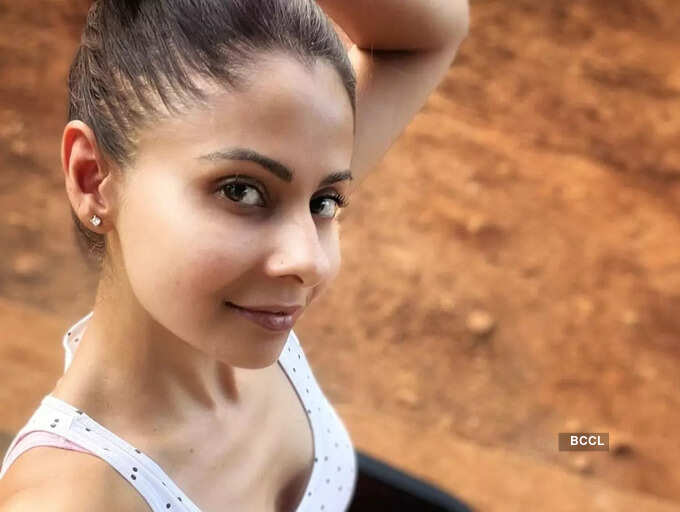 Resuming work out and first radiation experience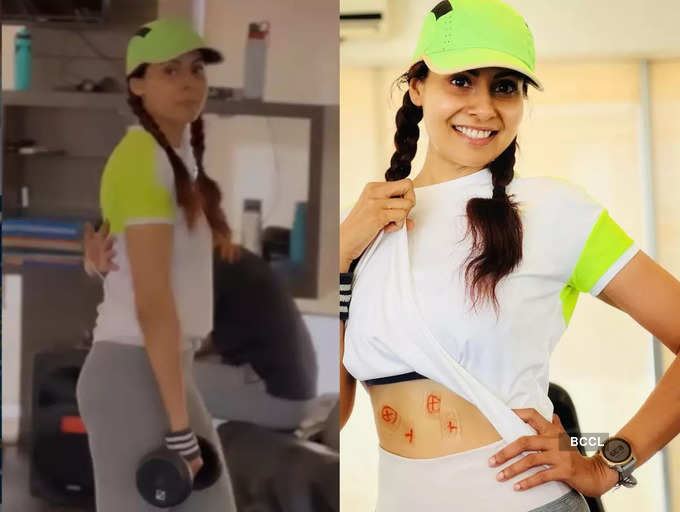 Chhavi is taking each day as it comes and often gives a glimpse of her light workout session. After her first radiation, Chhavi wrote, "The first day of radiotherapy was eventful. The machine had a fault and while they fixed it I went to office till they called me back. The only discomfort I felt was that the room was super chillled and I was shivering! I could barely stay still! These beautiful markings you see on my body are to ensure that the radiotherapy is directed towards the correct areas only. I have to keep these till the radiotherapy lasts (1 month). Today, I went to the gym, now radiotherapy, and then I'll head for my shoot. Btw I can finally move my arm enough to swim, but now I can't swim for 2 months due to the chlorine exposure, not advisable during radiation."