Bigg Boss 15: Shamita Shetty apologises to Abhijit for abusing the name of his village 'Bichukale'; says, 'I had problems in pronunciation'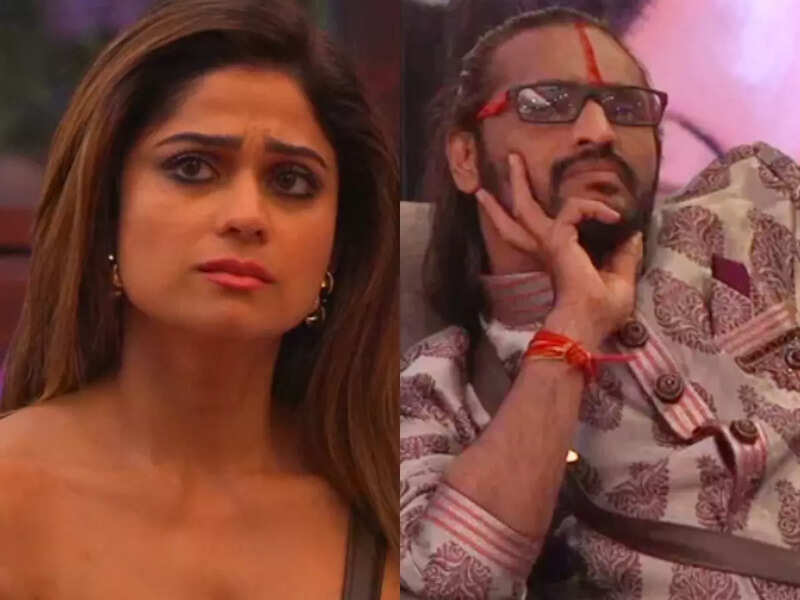 Tonight's Weekend Ka Vaar episode of Bigg Boss 15 saw loud arguments between Shamita Shetty and Abhijit Bichukale. The drama from last night's episode continued with Shamita accusing him of calling her 'kuttiya' and 'pair ki jooti'.
The matter aggravated after Rashami Desai started to speak against Abhijit and in her complain mentioned the unpleasant words he uses for Shamita. She added that his language makes her uncomfortable. This irked Shamita and she said, "Samajhta kya hai yeh apne aap ko."
The entire footage was played again. It wasn't just Rakhi who defended Abhijit but also Salman. Devoleena accused Shamita of abusing Bichukale which led him to react this way. By then, Abhijit got up and furiously told everyone that his village is his pride and aisi ladkiyon ko main jooti par rakhta hun."
Shamita got furious but Salman explained to her. "He has a language problem. He gets stuck while translating from Marathi to Hindi. He feels disoriented." Shamita didn't take it. She countered Salman, "I have not come here to be insulted. I might as well leave the show. I don't want to hear You think mamma is going to like watching this."
While Shamita continued to tell Salman that Abhijit is wrong and refused to listen, Salman yelled at her to silence her, "Chill, relax, yahan koi kisi pe ehsaan nahi kar raha hai. He didn't call you kuttiya. You abused him thinking this. And Bichukale is his village."
Salman also did a voting and asked others if they thought Abhijit provokes others. Most of them defended Abhijit. Shamita complains Salman was favouring him and that she was called 'pair ki jooti'. Salman told her firmly in loud voice, "Uske bulane se ho jaogi aap. Yahan aapko apna badhapan dikhana hai. You have to be stronger than this. Mujhe log kya kya bulate hai toh mein kya ho jata hun."