Bigg Boss Telugu 4, Day 48, October 24, highlights: Housemates enjoy BB Blockbuster premiere and awards ceremony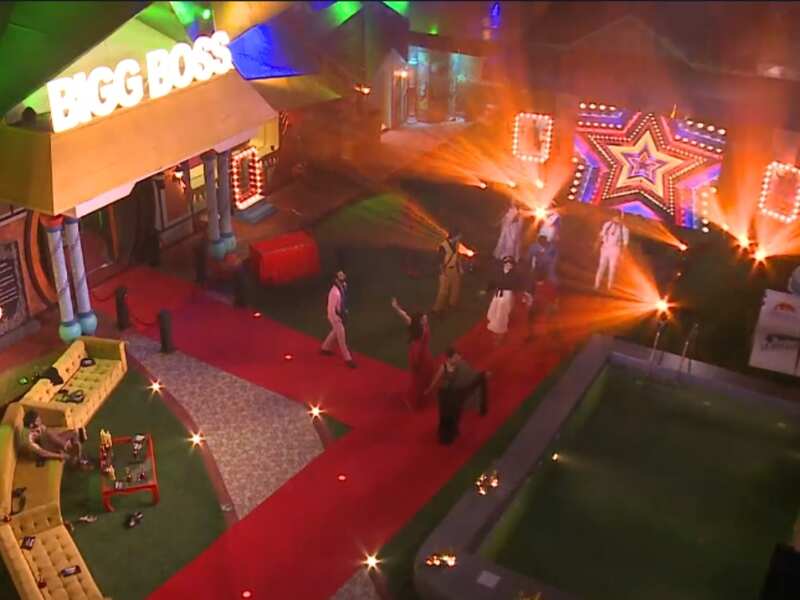 In the latest episode of
Bigg Boss Telugu 4
, the housemates prepped up for the Bigg Boss Blockbuster premiere of 'Prema Modalaindi', a film that the housemates made as a part of the recent task, and award night.
Ariyana turned an emcee for the event and interviewed Monal, Akhil, Sohel, Avinash, Abhijeet and other cast and crew members of the film.
Lasya and Sohel hosted the premiere night. All of them were seen watching the premiere and were rather pleased with the output of the film that featured "Angry star" Akhil, "Emotional star" Monal as Shravanthi, "Loud star" Ariyana as Subba Lakshmi, "Bachelor star" Avinash as Edukondalu, "Muscle star" Meha**** as Meh**** and Harika and Sohel doing a special performance to a dance number.
In the post premiere award ceremony, Avinash was awarded the Best Actor Award
Akhil won the All Girls Heartthrob Award
Noel won the Rocking DOP Award
Meha**** with the Best Villain Award
Lasya won the Best Makeup Artist Award
Monal won the Dream Girl Award
Ariyana was given the Mirchi Award
Amma Rajasekhar won the Best Choreographer Award
Harika won the 'Item Rani' Award
Sohel won the 'Item Raja' Award
Abhijeet won the Best Upcoming Director Award
Divi won the Special Jury Award.
Noel presented a rap song for the occasion while Amma Rajasekhar beatboxed to it.
Contestants were shown pictures of themselves in their extreme emotions while Avinash hilariously mocked them all.
Amma Rajasekhar and Divi shook a leg to a hit retro song while Sohel and Monal danced to another. Lasya and Meha**** paired up for a performance while Avinash and Ariana got together for a lovely duet.
The episode ended with all the contestants dancing to their hearts content.