Here we have a list of top TV news of the week. Take a look:

Bigg Boss OTT to go on air starting August 8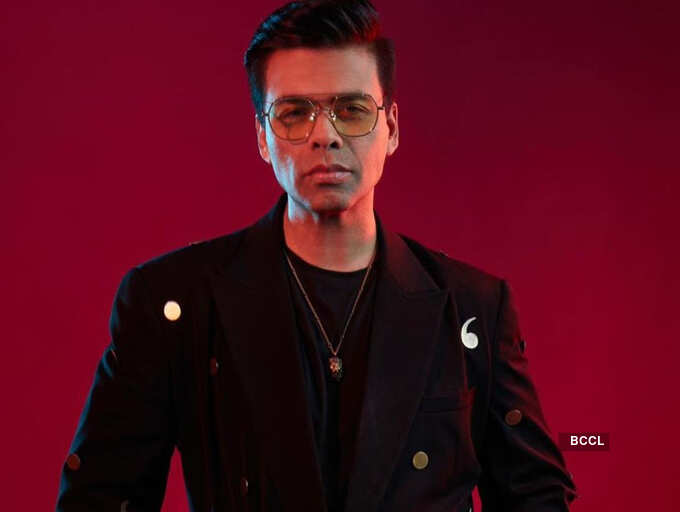 Popular reality show Bigg Boss is all set to begin a new journey in a different OTT format this year.
Bigg Boss OTT
will go on-air from August 8 and hosting the show would be ace filmmaker Karan Johar. Several names from the TV industry including
Ridhima Pandit
,
Divya Agarwal
, Maera Mishra,
Raqesh Bapat
, Arjun Bijlani and a few others are being speculated to become a part of the show. (Pic: Instagram)
Neha Kakkar and Tony Kakkar approached for Bigg Boss OTT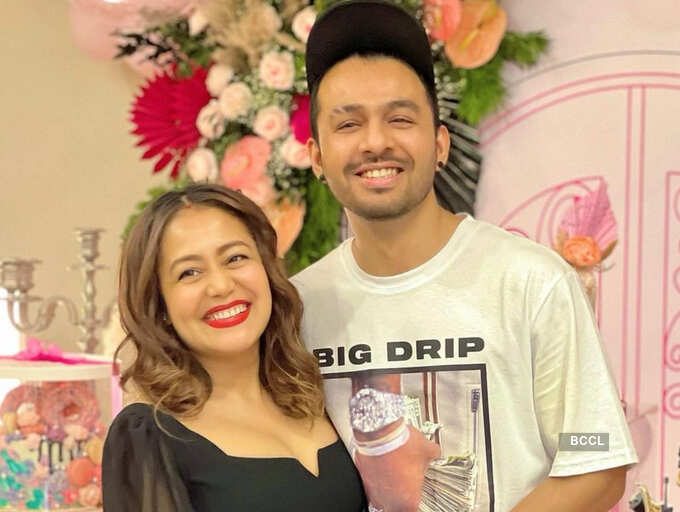 Reports about many celebs being approached for
Bigg Boss OTT
have been out since the past few weeks. And, the latest buzz has it that musical duo Neha Kakkar and Tony Kakkar have also been approached to participate in the show. However, there is no confirmation about the same. (Pic: Instagram)
Ashnoor Kaur scores 94% in CBSE 12th boards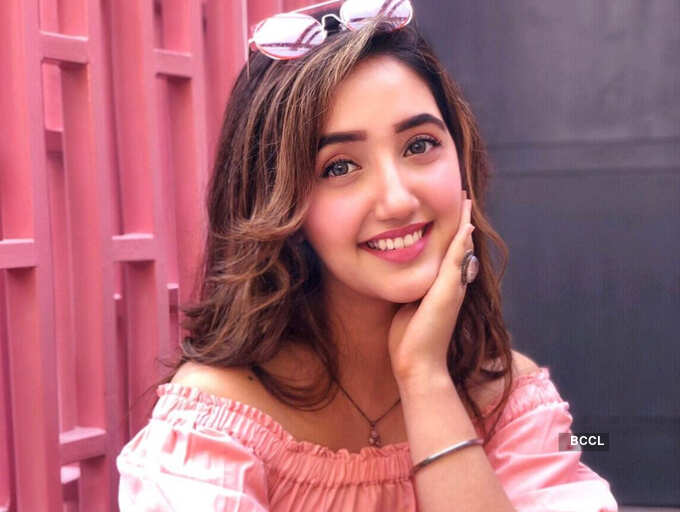 The results of 12th CBSE board were announced on July 30 afternoon and Patiala Babes actress Ashnoor Kaur has passed with flying colours. The actress has scored 94 percent in her exams and is ecstatic about her result. Talking to ETimes TV about her outstanding score, Ashnoor said, "It feels great. I feel nice and accomplished. I scored 93 per cent in 10th and hence I thought I should get more than that. I didn't even take up new projects as I wanted to concentrate on my studies. So it has finally paid off." (Pic: Instagram)
Raveena Tandon refuses to fill in for Shilpa Shetty in Super Dancer 4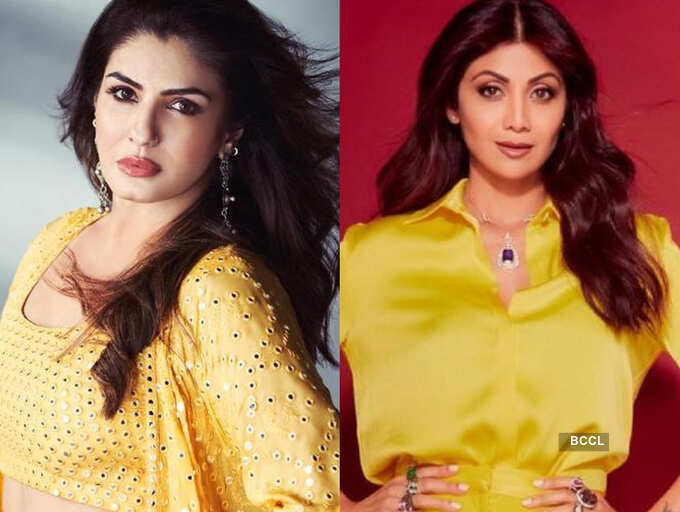 As per the latest information, Bollywood actress Raveena Tandon was approached by the makers of Super Dancer Chapter 4 to fill in for Shilpa Shetty, who has been away from her judge's seat ever since Raj Kundra's arrest. Reportedly, Raveena has said no to the makers and reasoned that the show will always belong to Shilpa and she would like that to be that way. Moreover, the actress who has previously been a part of TV reality shows is currently not in Indian and will return in the first week of August. (Pic: Instagram)
Dr. Deepa Sharma, who lost life in Himachal Pradesh landslide was once a KBC contestant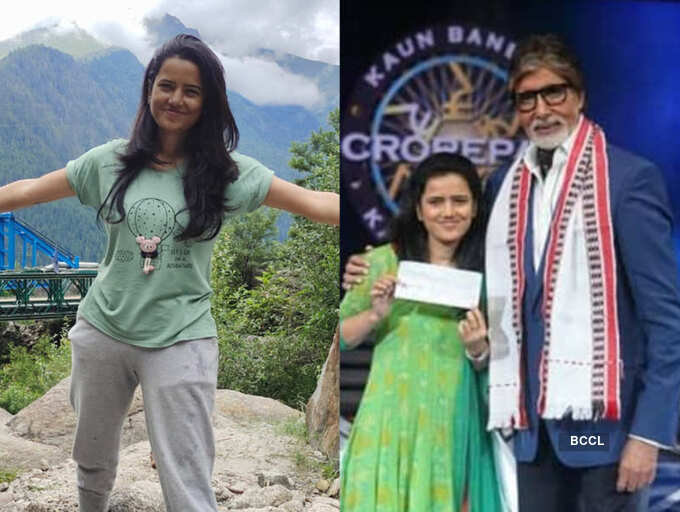 Dr Deepa Sharma, who lost her life in the recent landslide in Kinnaur, Himachal Pradesh was once a contestant in the
Amitabh Bachchan
hosted quiz show
Kaun Banega Crorepati
. Netizens recognised her as the ex-contestant of the quiz show while everyone was mourning her demise and a few pictures of her from the show went viral. She had participated in season 7 and had reportedly won Rs 6,40,000 on the show. In a picture from KBC dating back to 2019, Deepa wrote, "#memories...6 years ago when I was on #KBC hot seat on 5th october and 6th October 2013 with
Amitabh Bachchan
ji."
TMKOC actors made to sign no foul language undertaking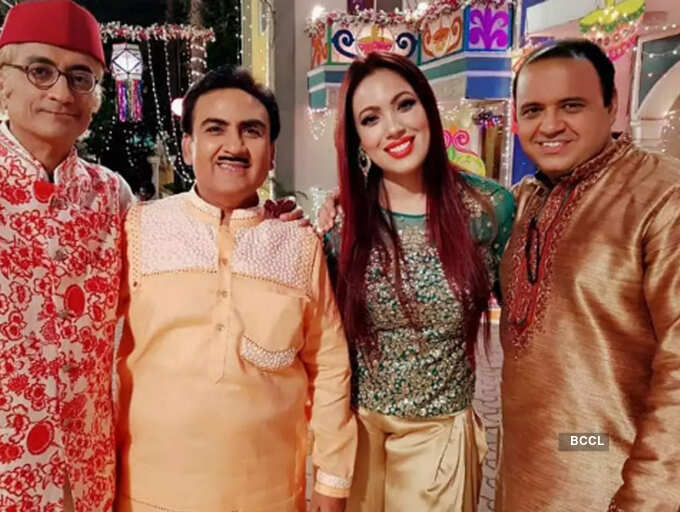 Amidst the rumours about Munmun Dutta quitting
Taarak Mehta Ka Ooltah Chashmah
after her casteist slur controversy, it is revealed that the production house has demanded a special apology from her. Moreover, in the wake of her controversy, the production has made all the actors of the show sign an undertaking. The undertaking mentions that any actor will not use any foul language or make a casteist/ religious remark that may hurt any sentiment. (Pic: Instagram)
Ankita Konwar calls out racism against Northeast people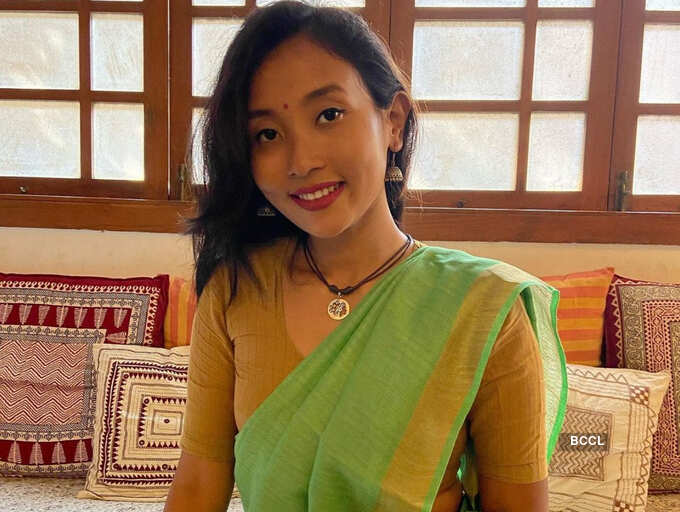 Supermodel 2 judge Milind Soman's wife Ankita Konwar recently took to her social media to call out people who harass and subject the northeastern people to racism by calling out names like Chinese, Nepali or even insinuate them to leave the country. She mentioned how they are only praised and accepted when they bring medals for the country. She wrote, "If you're from Northeast India, you can become an Indian ONLY when you win a medal for the country. Otherwise, we are known as 'chinky' 'Chinese' 'Nepali' or a new addition 'corona'. India is not just infested with casteism but racism too. Speaking from my experience. #Hypocrites," in a Tweet. (Pic: Instagram)
Munmun Dutta clarifies she has not quit Taarak Mehta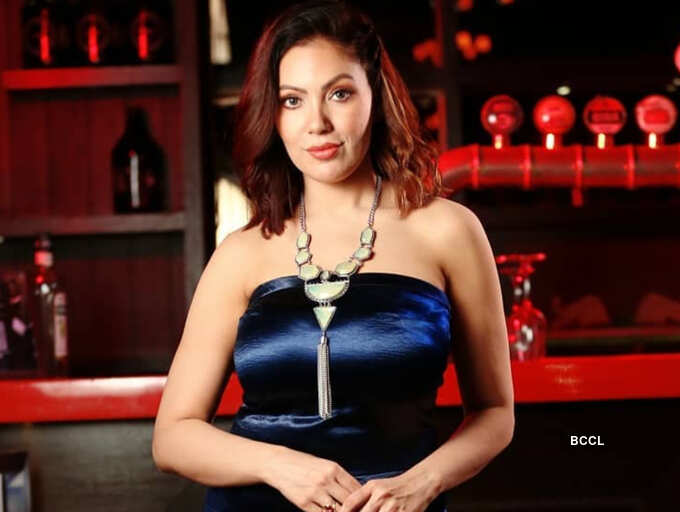 Munmun Dutta was found missing from the episodes of Taarak Mehta Ka Ooltah Chashmah for quite some time which gave rise to speculations about her quitting the show after the casteist slur controversy. But the rumours do not hold any truth. Both the production and the actress have denied and clarified that she has not quit the show. When contacted by BT, Munmun said, "Over the past 2-3 days, few things were falsely reported, which had negative implications on my life. People are saying that I did not report on the sets of the show and it is totally untrue. The truth is that the track in the show did not require my presence. Therefore, I was not called for shooting. Production decides the scenes and the next track. I don't decide that. I am just an individual who goes to work, does her job and comes back. So if I am not required in the scenes, I will obviously not shoot." (Pic: Instagram)
Shweta Mehta opens up about her challenges after meeting a near-fatal accident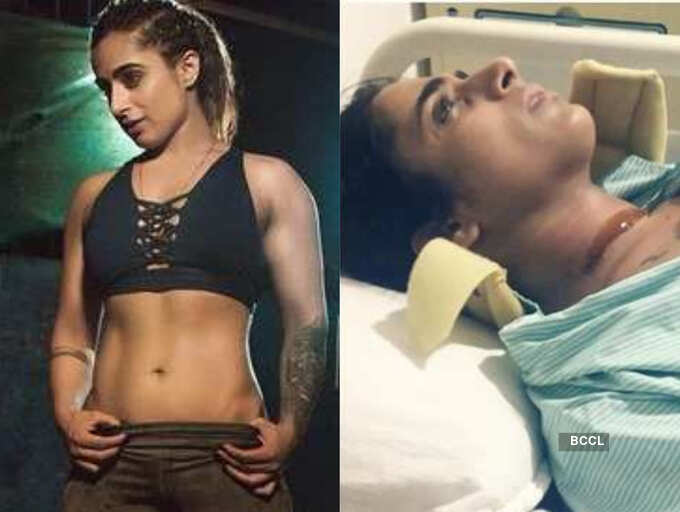 Roadies Rising
winner Shweta Mehta recently joined ETimes TV and candidly spoke about her near-fatal accident and the challenges she faced as a result of it. The actress and fitness enthusiast opened up about her serious accident in a trampoline park in Surat, Gujarat and shared that she suffered seven fractures in the neck and serious damage in three bones of her spinal cord. Sharing about her six months of bed rest, Shweta revealed her tough fight against the system to acquire compensation. She shared about not getting any help from the owners of the park, the government and even from the people she expected some from. Further talking about the difficult times, Shweta revealed that she was surrounded by depression during her recovery and suffering time and has seen a time when she didn't want to look into the mirror. She also spoke about getting back on her feet and beginning her gym training even after suffering those serious injuries.
Karan Kundrra opens up about being mistaken for Raj Kundra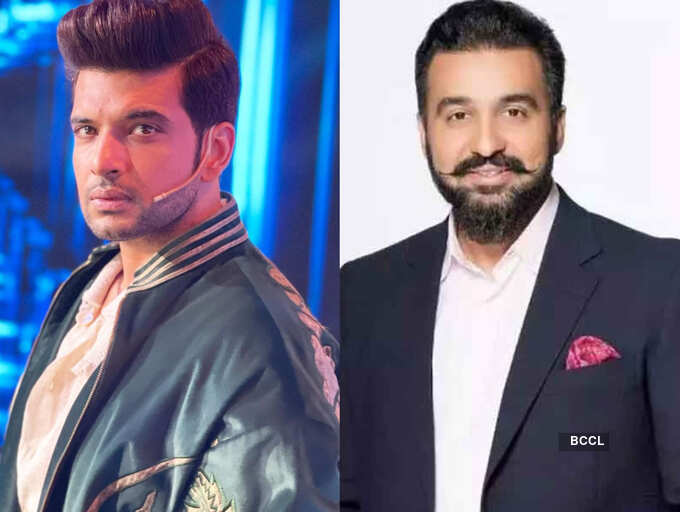 TV actor Karan Kundrra has been caught off guard in the ongoing Raj Kundra's ****ography controversy. The actor who shares a similar last name with the businessman recently shared that he is being mistakenly identified as Raj Kundra. Reportedly, the actor has been stressed about reports on Raj Kundra carrying his name and picture. He shared about having a hard time dealing with the messy situation in an interview with BT. Karan shared, "Till now the confusion was only limited to social media with people commenting on my posts writing, '****
kyun banaata hai
?' I didn't mind it in the beginning, but it became serious when people started commenting on it. There are people who don't know that we are different individuals and believe these stories." (Pic: Instagram)
Divyanka Tripathi reveals why she is not doing Bade Acche Lagte Hain 2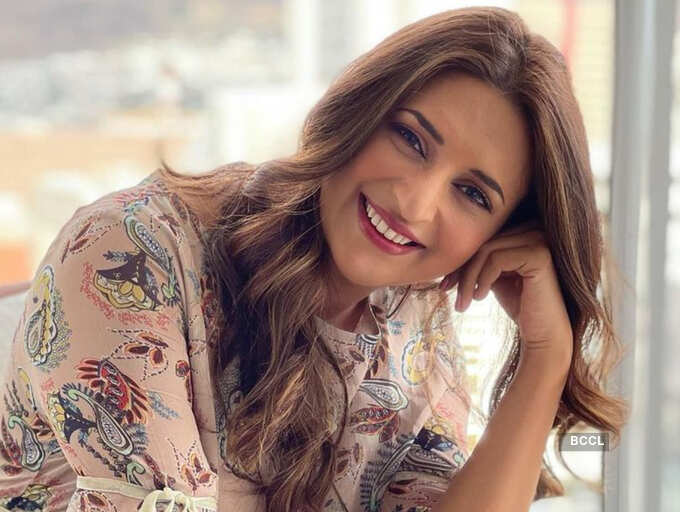 Khatron Ke Khiladi 11
's
Divyanka Tripathi
recently interacted with fans in a live session along with husband Vivek Dahiya. During the live chat, she revealed about being offered Bade Acche Lagte Hain and shared that she is not doing it. "Yes, I was offered Bade Acche Lagte Hain and I had even given a look test for the show. But I did not say yes to the show as I could not relate to the character. Whenever I take up any project I totally devote myself to it and it is like getting married to the role and if I am not convinced about the role, I will never do it. Hence, I had to say no to Bade Acche Lagte Hain," she said. (Pic: Instagram)
Vaishnavi Dhanraj on not having 'conventional looks'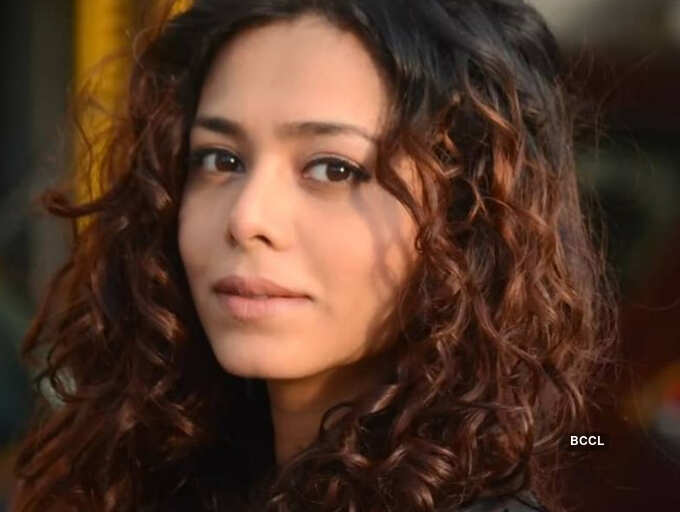 Actress Vaishnavi Dhanraj, who is known for playing Tasha in CID, recently joined ETimes TV for an exclusive chat. The actress spoke about the struggles she faced in personal and professional life in the interview for the Tellyblazer segment. Talking about facing rejections, she opened up about not having the 'conventional look' that the industry demands and still surviving through the difficult times. " Honestly, when you are meant to receive rejections, you will face it, and sometimes, you know it for yourself that 'You were not good at it. So, don't even regret the fact that you didn't even get it.' Also, the way I look is not a very typical conventional face. We have this wavy hair, nice big smile, good brown skin, we are 'hatke' from the crowd and our Indian mentality or the shows that are made mostly show girls with a round face, straight hair with a wig, and I don't fit into that. So, for me, I get roles like a strict cop, negative lead. I get very strong roles, which I am happy about because I don't want to play those 'rondu' (cry baby) roles at all," said Vaishnavi. (Pic: Instagram)