Rakhi Sawant officially announced that she has found love again after parting ways with Ritesh. At an event, she revealed that the name of her partner is Adil and he proposed to her with a BMW. Rakhi showered praise on him and called him 'charming, faithful and amazing'.
Rakhi Sawant blows a kiss to her boyfriend on video call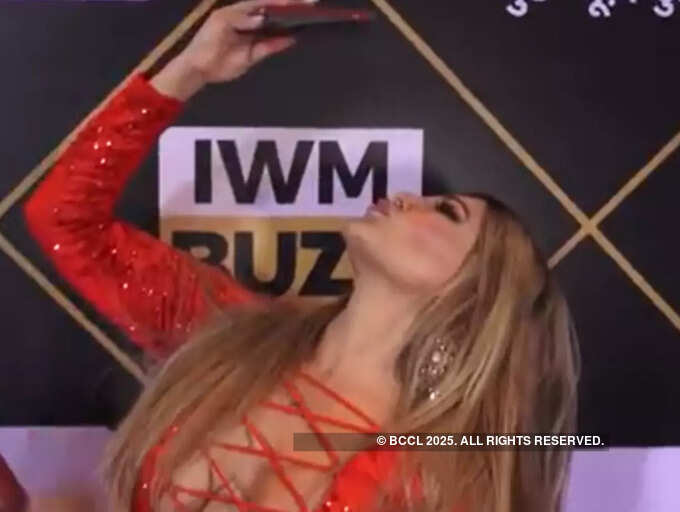 Talking about her boyfriend at an event, Rakhi shared he is from Mysore. She said, "After parting ways with Ritesh. I was depressed. God ko mujh par itna pyaar aaya, Adil met me. He proposed to me. BMW car he only gifted me with Shelly. Har ladki ka proposal aise hi ho with a car. Koi chala jaaye toh kyun depress rehna (Why be depressed when someone leaves)?"
Rakhi talks about Adil's profession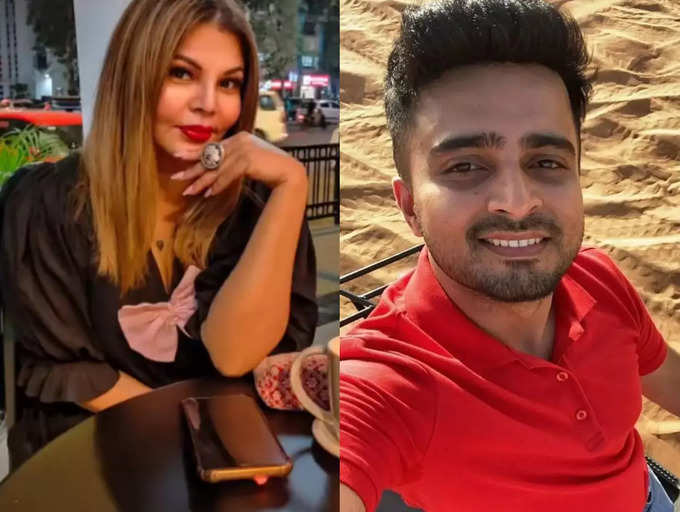 In a video she posted on her social media account two days ago, she revealed that Adil has a big car business and many other businesses. She added the car was given to her by him only. (Photo: Instagram)
Participating in Bigg Boss with Adil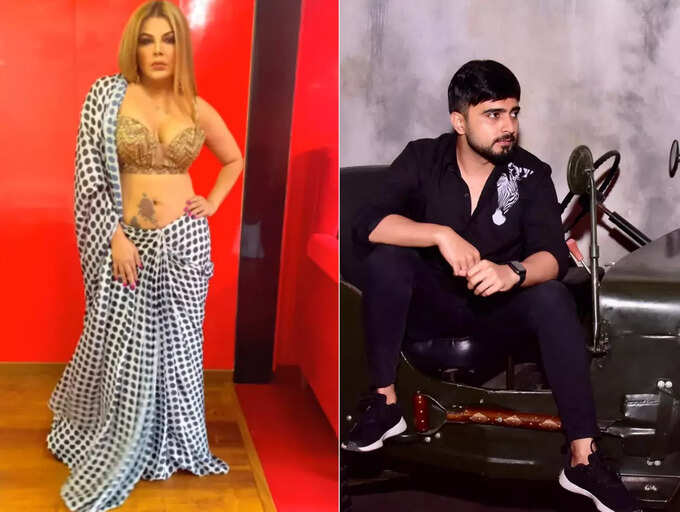 At the event, when Rakhi was asked if she'd go with her boyfriend to Ekta Kapoor's Lock Upp, she said she doesn't know if Ekta would invite them both together but she'd definitely want to go to the Bigg Boss house with Adil. (Photo: Instagram)
Adil is a gym freak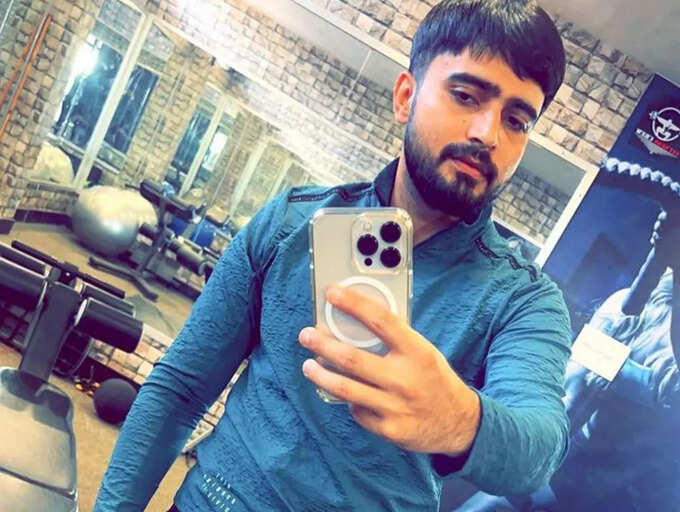 Going by his Instagram account, it seems Adil likes to workout. There are several selfies and photos that have been taken at the gym. He looks pretty fit, too. (Photo: Instagram)
Adil praises Rakhi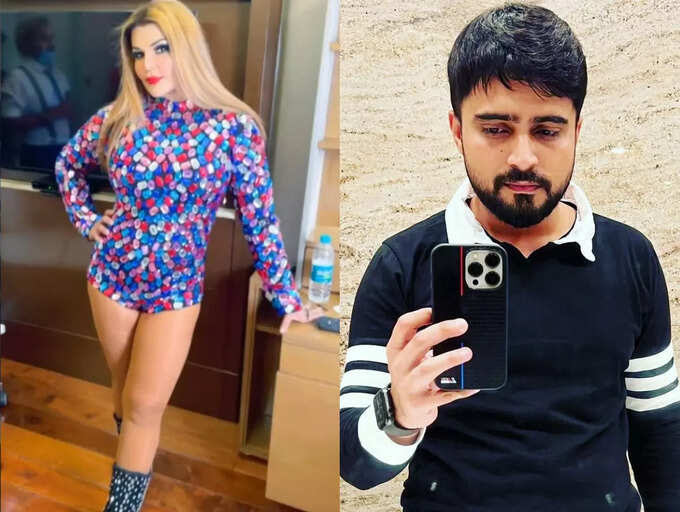 In the video, Rakhi posted on her social media account, Adil is seen showering praise on Rakhi. He said she is a very nice female and added that her best quality is that she is very down-to-earth. (Photo: Instagram)
Pratik Sehajpal, Afsana Khan congratulate Rakhi Sawant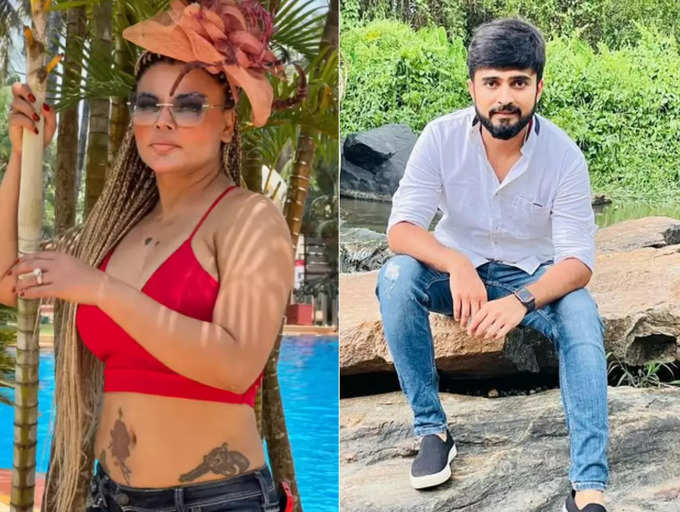 In the comments section of her video, several of Rakhi's friends from showbiz congratulated her on finding love.
Pratik Sehajpal
wrote, "Aaayyyeee Kya baat hai." Afsana Khan dropped hearts in the comments. (Photo: Instagram)
Rakhi Sawant Interview: My boyfriend Adil is 6 years younger; he cites Arjun Kapoor-Malaika Arora and Priyanka Chopra-Nick Jonas as examples - Exclusive

Rakhi Sawant
has grabbed headlines, yet again, this time for her talked-about affair with a certain Adil Khan Durrani whom she claims is her boyfriend. Ab yeh kaise hua, kaun hai yeh Adil aur ye nayi story kahan ja rahi hai- let's get to know more about it from our exclusive conversation that we had with Rakhi, yesterday late evening.
How did you meet Adil Khan Durrani?

I think he has been sent to me by God. After my breakup with Ritesh, I had gone into a depression. Kuch acha nahi lag raha tha. Adil entered my life and proposed to me within a month of our first meeting. I am six years older to him, Frankly, I was not ready but he explained to me, citing examples of Malaika Arora-Arjun Kapoor and Priyanka Chopra-Nick Jonas. He says he loves me very much. I have fallen in love with him.
Adil is from Mysore, he comes to Mumbai to meet me. He is a businessman. He gifted me a BMW in Mysore. He called me there and I went. Adil is Shailey's brother. Shailey is a friend and a business partner in shows. Shailey introduced Adil and I, and he took my number from Shailey. That's how we got talking. I am in a very confused state.
What's the confusion about?

I am a very glamorous person in the movies and TV industry, Adil's family is against this relationship, bawaal ho gaya hai uske ghar mein.
His family does not like the way I dress up. But I am willing to change myself if the need be. Nobody from his side is forcing me to change, though. He is being tortured from all sides. I am scared; mushkil se pyar mila hai. I hope his khandaan accepts me.
Where did you stay in Mysore when you went to meet Adil?

I either stayed in a hotel or with Shailey.
And what happens to your marriage or divorce with Ritesh?

Woh shaadi legal nahin thi; Ritesh never divorced his wife. According to Indian law, I am not his wife. Plus, Ritesh and i never got even physical. Post 'Bigg Boss', his wife levied some cases against him.
Is Ritesh staying with his wife now?

I don't know who he's staying with. Neither I am interested to know. I have nothing to with Ritesh now.
What about your mother and brother? Are they supportive of your love scene with Adil?

My mother is saying, 'It's time that you lead my life, you have taken enough hardships in life'. I deserve happiness. Kab tak bhatakti rahungi? Will i be only crying all the time.
And I really don't want Adil's family to keep seeing my old videos. I want them to accept me. I had to build a certain image about myself consciously but that was for moving ahead in Bollywood. Aaj to har ladki, bade se badi heroine mere jaise hi kapde pehnti hain.